Two males facing various charges, following firearm-related incidents in restaurant drive-throughs 
Police seek public's help to ID two remaining suspects
Two men are facing various charges in connection to a pair of firearm-related incidents that occurred in two Edmonton restaurant drive-throughs on Oct. 9.
At approximately 3 a.m., Saturday, Oct. 9, 2021, EPS Southwest Branch patrol members responded to a weapons complaint at a restaurant near 103 Street and 80 Avenue.
It was reported to police that several males, who did not have access to a vehicle, were ordering food at the restaurant's drive-through window. At that time, a 2018 Dodge Durango carrying four males pulled into the drive-through behind them. It is alleged, the 24-year-old driver of the Durango stepped out of the vehicle and approached the complainants, then pointed a firearm at the male complainants, before lowering the weapon and firing a shot at the ground.
The remaining three suspects subsequently exited the vehicle and approached the complainants. Two of the suspects then violently assaulted an 18-year-old male and a 22-year-old male with both complainants falling and striking their heads on the ground. The suspects continued to assault the males while they lay on the ground, before returning to their vehicle.
Paramedics treated and transported the two males to hospital with what appear to be serious, non-life-threatening injuries.
Approximately 25 minutes later, EPS Northwest Branch patrol members responded to a weapons complaint at a restaurant drive-through near 96 Street and 165 Avenue. In this incident, it was reported to police that a male driving an SUV approached the drive-through window demanding a large quantity of food. The male suspect then verbally abused the clerk, before allegedly reaching for and displaying a firearm inside the vehicle, while staring at the restaurant employee. The vehicle subsequently fled the scene.
With the help of surveillance video in the area, EPS investigators were able to confirm that the same 2018 Dodge Durango was involved in both incidents. At approximately 9:30 a.m., Sunday, Oct. 10, 2021, police located the suspect vehicle, and surrounded a residence near 178 Avenue and 103 Street NW.
A search warrant was executed at the home, where investigators recovered a firearm believed to be the weapon used by the suspect male in the two incidents. Police also seized various ammunition and 110 grams of cocaine.
Isiaha Chermak, 24, of Edmonton (the driver) and Darrious Ellis (one of the passengers), have each been charged with aggravated assault and various firearm–related offences.
Investigators are releasing surveillance images of the two other suspect males, who still remain at large. Anyone with information about these two individuals and/or the driver and passenger of the silver Mazda 3 seen in the images, is asked to contact the EPS at 780-423-4567 or #377 from a mobile phone. Anonymous information can also be submitted to Crime Stoppers at 1-800-222-8477 or online at www.p3tips.com/250.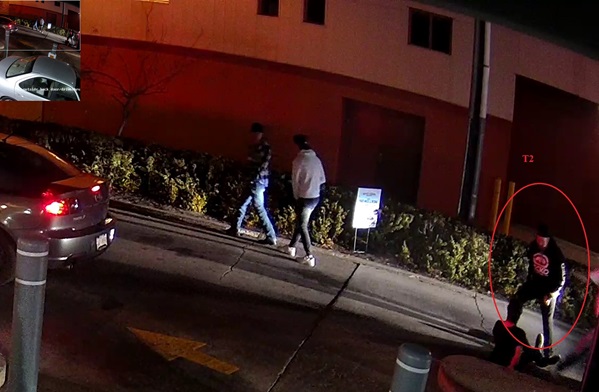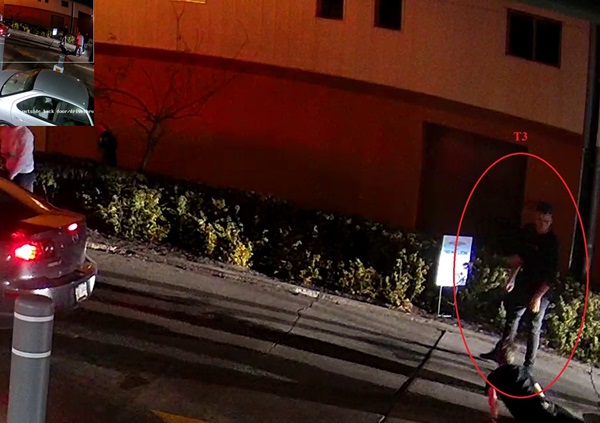 EPS investigators are seeking the public's assistance to identify the two remaining suspects (circled in above photos) involved in a firearm-related assault in a fast food drive-through south of Whyte Avenue at approximately 3 a.m., Oct. 9th. Police would also like to speak to the driver and passenger of the silver Mazda 3, which was also in the drive-through that evening (seen in above photos).
Two Edmonton police officers have been charged with assault after an arrest in March
Two Edmonton Police Service officers have been jointly charged with assault and assault with a weapon after an altercation with a suspect in March.
The province's police watchdog alleges the officers used forced and employed an electronic stun gun during the arrest of a male suspect.
The Alberta Serious Incident Response Team investigated and determined that the two officers should be charged.
Const. Dustin Adsett and former Const. Oli Olason are to appear in Edmonton provincial court on Nov. 9.
The Alberta Serious Incident Response Team investigates when police are involved in actions that result in serious injury or death, and other serious allegations of police misconduct.
This report by The Canadian Press was first published Sept. 29, 2022
Police say toddler's death in southeast Calgary being treated as suspicious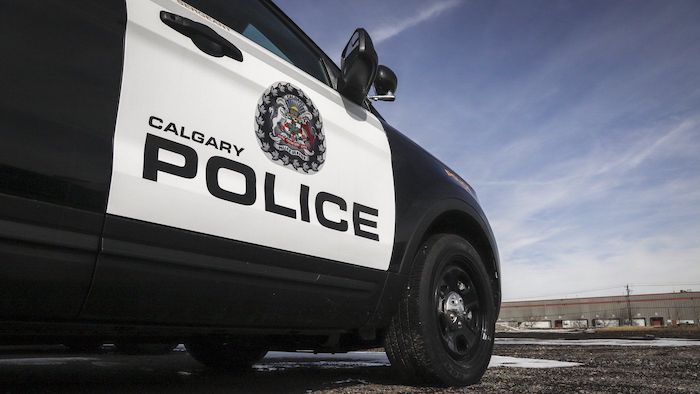 Police say they are investigating the death of a toddler in southeast Calgary.
Emergency crews were called to a home in the community of Midnapore around 2:15 a.m. Thursday and found a two-year-old girl in medical distress.
Police say the child was taken to hospital by ambulance but later died.
They say the toddler's death is being treated as suspicious.
Detectives are interviewing people to try to determine what happened before the child's death.
An autopsy is to be done Friday morning.
This report by The Canadian Press was first published Sept. 29, 2022.