Public Statement from Pastor James Coates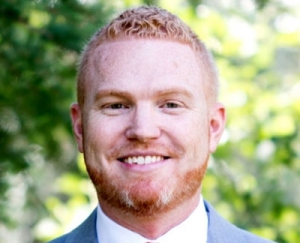 This statement from Pastor James Coates is featured on the website of Edmonton's GraceLife Church. It was updated the day he turned himself into police for violating Alberta's Health Act. Coates has been in custody since he turned himself into police on Tuesday, because he refuses to agree to the conditions of his release.
PUBLIC STATEMENT
Dear fellow Albertans,
It goes without saying this has been an incredibly difficult 11 months. The effects and ramifications of COVID-19 on our precious province are not insignificant. We sympathize with everyone who has suffered loss in this time, whether it be the loss of a loved one, or loss stemming from government lockdowns (such as economic loss or suffering as a result of being denied necessary health care).
Given the attention our church has received in recent days, we want to address the broader public on our reasons for gathering as a local church. What follows is not a theological defence. We have already addressed that sufficiently here, here, here and here (and it is primarily and predominantly obedience to our Lord and Savior Jesus Christ that has shaped our stance). Instead, what follows will shed light on our approach to what is being called a "pandemic." The reason we put "pandemic" in quotes is because the definition of a pandemic was changed about 10 years ago. At one time, a pandemic was defined as an infectious disease that resulted in a certain percentage of excess deaths over and above normal annual averages. The definition was changed in connection with H1N1 to remove this threshold. Ten years ago, COVID-19 would not have qualified as a pandemic. In fact, not even close.
When COVID-19 first appeared, we shifted to livestream and abided by most of the new government guidelines for our gatherings. But when the first declared public health emergency ended, we opened our doors and returned to nearly normal gatherings on Sunday June 21st, 2020. We did so recognizing COVID-19 was much less severe than the government had initially projected. This sentiment was reflected in the assessment of the Premier of Alberta, who deliberately referred to COVID-19 as "influenza" multiple times in a speech announcing the end of the first declared public health emergency.
In early July, it was brought to our attention that two separate individuals had attended our gatherings on two consecutive Sundays and subsequently tested positive for the virus (both cases being unrelated to each other). At that time, we did our own internal contact tracing (prior to AHS notifying us of the exposure), many of our congregants were tested, and it was determined that no transmission of the virus had taken place. Out of an abundance of caution, we shifted exclusively to livestream and shutdown all other ministries for two weeks (14 days). We did this to mitigate any further spread of COVID-19. When it was evident that no further spread had taken place, we resumed our nearly normal gatherings. Since then, we have gathered as a church each Sunday without incident (28 Sundays to date).
Having engaged in an immense amount of research, interacting with both doctors and frontline healthcare workers, it is apparent that the negative effects of the government lockdown measures on society far surpass the effects of COVID-19. The science being used to justify lockdown measures is both suspect and selective. In fact, there is no empirical evidence that lockdowns are effective in mitigating the spread of the virus. We are gravely concerned that COVID-19 is being used to fundamentally alter society and strip us all of our civil liberties. By the time the so-called "pandemic" is over, if it is ever permitted to be over, Albertans will be utterly reliant on government, instead of free, prosperous, and independent.
As such, we believe love for our neighbor demands that we exercise our civil liberties. We do not see our actions as perpetuating the longevity of COVID-19 or any other virus that will inevitably come along. If anything, we see our actions as contributing to its end – the end of destructive lockdowns and the end of the attempt to institutionalize the debilitating fear of viral infections. Our local church is clear evidence that governmental lockdowns are unnecessary. In fact, it is also evidence of how harmful they are. Without going into detail, we recently lost the life of one of our precious congregants who was denied necessary health care due to government lockdown measures.
Consider the following statistics. It is alleged that 129,075 Albertans have tested positive for the virus. That works out to just less than 3% of the population. However, it needs to be pointed out that the PCR test being used to test for COVID-19 is fraught with false positives. This is especially true, since at least until recently, Alberta was running the PCR test at 40 amplifications. As such, the number of Albertans who have actually contracted the virus is likely significantly less. It is also vital to highlight that more than 99% of those who contract the virus will fully recover.
Alberta is currently reporting 1,782 COVID-related deaths. It is critically important to articulate it this way. There is a big difference between dying from COVID and dying with COVID. But it is also critical to note that these COVID-related deaths, as tragic as they are, have not resulted in a statistically significant increase in excess deaths (and the average age of those who have died related to COVID-19 is 82, consistent with life expectancy in Alberta). Sadly, most of these individuals would have likely died due to various other lethal co-morbidities (and it immensely grieves us that in many cases they were forced to die apart from their family unnecessarily). In addition, experts estimate that deaths, in the long run, resulting from government lockdown measures will surpass COVID-related deaths 10 to 1 (e.g. premature deaths resulting from not receiving necessary health care, suicides, drug overdoses, addictions, the development of chronic health conditions, total loss of income, family breakdown, etc.). In fact, it would seem that COVID-related deaths are being treated as though they are somehow more tragic than any and all other deaths.
Many Albertans are afraid and are convinced of the efficacy of government lockdowns for two reasons: misinformation and fearmongering. The media has so pounded the COVID-19 drum since the "pandemic" began, almost exclusively emphasizing caseload and deaths, that people are fearful. So fearful, in fact, they have been convinced that yielding up their civil liberties to the government is in their best interests. It is difficult to have not lost confidence in the mainstream media. It would seem as though journalism is on life-support in our province. The media should be made up of the most thorough, discerning, and investigative people in our society. Instead, many of them seem to be serving an ideological agenda. Now more than ever, it is vital that Albertans exercise discernment when listening to the mainstream media.
What do we believe people should do? We believe they should responsibly return to their lives. Churches should open, businesses should open, families and friends should come together around meals, and people should begin to exercise their civil liberties again. Otherwise we may not get them back. In fact, some say we are on the cusp of reaching the point of no return. Protect the vulnerable, exercise reasonable precautions, but begin to live your lives again.
That said, living life comes with risks. Every time we get behind the wheel of a car, we are assuming a degree of risk. We accept that risk due to the benefits of driving. Yes, though vastly overblown, there are associated risks with COVID-19, as there are with other infections. Human life, though precious, is fragile. As such, death looms over all of us. That is why we need a message of hope. One that addresses our greatest need. That message is found in Jesus Christ. It is found in Him because all of us have sinned and have fallen short of God's perfect standard of righteousness (Rom 3:23). To sin is to violate the holiness and righteousness of God. As our Creator, He is the one who will judge us according to our deeds and no one will stand on their own merit in that judgment. Therefore, we need a substitute. One who has both lived the life we could not and died the death we deserve.
Praise be to God, there is! God the Father commissioned His Son into the world, to take upon Himself human flesh (John 1:14), being true God and true man, whereby He lived under the Law of God (Gal 4:4), fulfilled it in every respect, was tempted in all things as we are, and yet was without sin (Heb 4:15). Then, in obedience to the Father, He went to the cross, drank the full cup of the Father's wrath for the sin of all who would ever believe on His name, died, and rose again! In this way, He proved He had conquered both sin and death, our two greatest enemies. He has ascended into heaven and is now seated at the right hand of the Father (Col 3:1), awaiting the time of His Second Coming.
In the meantime, this message of salvation is to be proclaimed to all people (Matt 28:18–20). In fact, the church exists to proclaim this message! That if you would turn from your sin and believe on the Lord Jesus Christ, putting full trust in His finished work on the cross along with His resurrection from the dead, you will be saved! Not only will all of your sins be forgiven you, but you will also be credited with a perfect record of righteousness; the very righteousness of Christ (2 Cor 5:21). And so, we would urge you to be reconciled to God through His Son this day. The very one who has given you life and breath.
Should you do so, you will receive eternal life and will experience life after death (John 11:25).
Death looms over all of us. But there is a message of concrete hope, in the gospel of the Lord Jesus Christ.
Alberta promising changes to campuses amid university 'woke' free speech standoff
By Dean Bennett in Edmonton
The Alberta government says changes are coming to further protect free speech on campuses as a former professor speaking out on so-called "woke" policies prepares for a showdown with the University of Lethbridge.
Advanced Education Minister Demetrios Nicolaides says he plans to announce the changes in the coming days but did not give details.
He was responding to the case of Frances Widdowson, a former tenured professor at Calgary's Mount Royal University, who was invited then disinvited to speak on campus this week about her concerns that a mob mentality and "woke policies" increasingly threaten academic freedom.
Widdowson has previously come under fire for her comments on residential schools.
"I understand past comments made by this speaker are controversial," Nicolaides said in a statement Tuesday.
"But I believe it is important for our universities and colleges to foster a strong culture of free speech and diverse viewpoints, even when those viewpoints are deemed controversial, or even offensive, barring speech intended to incite hatred or violence of course."
Widdowson, asked about Nicolaides' comment, said in an interview: "I think that's great.
"I think we need a public inquiry about what's happening at universities.
"The universities are being run by woke activists who are completely opposed to the open and honest discussion of ideas on campus."
Widdowson was fired from Mount Royal in late 2021 amid controversy over comments she made lauding the educational benefits of Canada's residential school system while questioning whether abuses at the schools against Indigenous children equated to "cultural genocide," as described in the final report of the Truth and Reconciliation Commission of Canada.
Widdowson was invited by a professor to speak Wednesday and the University of Lethbridge granted space for the event.
About 2,500 students signed a petition pushing back on the university for hosting the speech.
University president Mike Mahon, as late as last Thursday, defended the decision to host Widdowson, citing free speech even if the university did not agree with her views.
However, on Monday, Mahon said after further consultation the offer of space was revoked because Widdowson's views would not advance the residential schools discussion and would cause harm by minimizing the pain and suffering inflicted on First Nations children and families.
"It is clear that the harm associated with this talk is an impediment to meaningful reconciliation," said Mahon in a statement.
Widdowson said she plans to deliver her speech in a public atrium on the campus Wednesday afternoon and has challenged school security to toss her out.
"I've never denied the harm of the residential schools," she told The Canadian Press.
"People are distorting what I'm saying about it. My issue is residential schools were not genocidal. (They) were a misguided effort which often had serious problems."
"I've been branded as some kind of hate monger," she added. "I'm just arguing if we want to create a better world for everyone, a more co-operative world, we have to be able to speak truthfully about issues that matter."
Opposition NDP Leader Rachel Notley said Nicolaides is being distressingly tone-deaf and needs to reconsider his statements.
"The idea of having someone come and speak at the university … to a student body that consists of many Indigenous students about how they somehow benefited from residential schools is deeply troubling to me," Notley told reporters.
"That the (United Conservative Party government) doesn't understand how incredibly hurtful those ideas are to huge swaths of the Alberta population reveals their lack of understanding about the real experiences and traumas that treaty people in Alberta have been subjected to."
This report by The Canadian Press was first published Jan. 31, 2023.
Alberta landowners fear repeat of orphan well crisis as renewable energy booms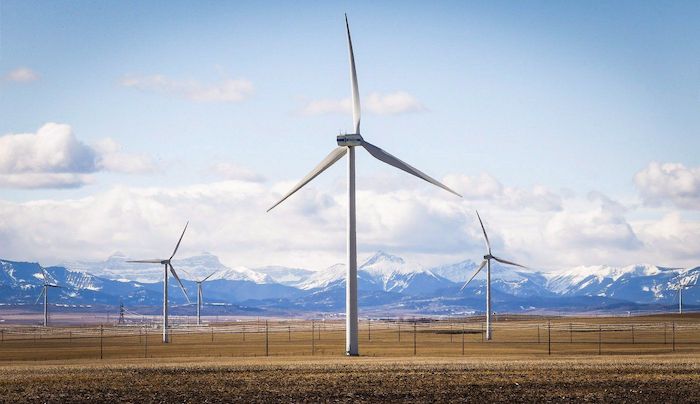 By Amanda Stephenson in Calgary
Once bitten, twice shy.
It's an old adage that explains why Jason Schneider, the elected reeve of Vulcan County, Alta., is jittery about the renewable energy boom under way in his province.
Like many in rural Alberta, Schneider is still smarting over the way municipalities were left holding the bag when an oil price crash nearly a decade ago resulted in billions of dollars of unfunded liabilities left behind by bankrupt fossil fuel companies.
In Vulcan County alone, the landscape is littered with hundreds of wells with no owners that need to be cleaned up, and the municipality itself is owed more than $9 million in back taxes left unpaid by insolvent oil and gas firms.
So Schneider has a hard time looking at acre upon acre of massive wind turbines or solar panels without fearing a repeat of Alberta's orphan well crisis, or wondering who's going to fix everything if something goes wrong.
"These are large industrial developments, and the reclamation costs are going to be substantial," he said.
"We can see the warning signs, and we are being ignored."
Across rural Alberta, concerns are growing about the long-term implications of the province's renewable energy boom — the speed and scale of which has been nothing short of stunning.
A province that not that long ago was largely reliant on coal for electricity, Alberta is now home to more than 3,800 MW of wind and solar capacity, 1,350 of which came online in just the last 12 months. An additional 1,800 MW of capacity is currently under construction, putting the province on track to meet or exceed the target it set in 2016 to generate 30 per cent of its total electricity from renewable sources by 2030.
In Schneider's Vulcan County, which is home to both the country's largest solar farm and one of Western Canada's largest wind farms, renewable energy developments now account for more than 40 per cent of the local tax base, displacing oil and gas as the number one source of revenue for the local municipal government.
But while many in rural Alberta welcome the economic activity, and farmers and ranchers enjoy the extra income that playing host to solar panels or wind turbines can bring, others are sounding the alarm.
For example, the Rural Municipalities of Alberta recently passed a resolution calling on the provincial government to protect taxpayers from incurring costs associated with the potential decommissioning of renewable energy infrastructure.
Specifically, the association wants to see the government mandate the collection of securities for reclamation from developers before a project goes ahead. That way, municipalities won't be footing the bill if a developer becomes insolvent and walks away.
"What we've learned, and what Albertans have learned, is that the cheapest way to get out of reclamation is going bankrupt," said Paul McLauchlin, president of the Rural Municipalities of Alberta.
"Some of these solar installations are being installed by one company, sold to another company … I talked to a gentleman who's on his fifth owner, and his solar installation has been there maybe two years. So we're seeing small companies owning these, and whether they have the wherewithal for reclamation, that's really what's driving this conversation."
In Alberta, the Orphan Well Association is an industry-funded organization tasked with decommissioning old oil and gas infrastructure and returning the land to its prior state. (It's currently backlogged, in spite of a $200 million loan from the federal government. In 2020, the feds also provided $1 billion for well clean-up to active companies under Alberta's Site Rehabilitation Program.)
But there's no equivalent for the renewable energy industry, though renewable energy companies are required to provide an overview of how they plan to cover decommissioning and reclamation costs before they can receive the go-ahead for their project.
However, for a landowner, entering into a wind or solar lease is entirely voluntary. That's very different from oil and gas, where under Alberta law, property owners are not allowed to refuse companies seeking to develop the fossil fuels that lie under the surface of their land.
Evan Wilson, director of policy and government affairs for the Canadian Renewable Energy Association, said that because solar and wind leases remain private civil contracts between the developer and the landowner, the onus is on the landowner to ensure the inclusion of some kind of provision to mitigate risks associated with the project's end-of-life.
But he added many companies do offer landowners some form of reclamation commitment, either in the form of a letter of credit or bond.
"Landowners do have the ability to veto these projects being built on their land," Wilson said.
"So that puts a lot of pressure on our members to ensure that landowners do feel comfortable with the terms."
Sara Hastings-Simon, an expert in energy, innovation and climate policy at the University of Calgary's School of Public Policy, said it's understandable that municipalities have concerns.
However, she said it's odd that there's a push to enforce new regulations for the renewable sector, when the scope of the orphan well problem shows the oil and gas regulatory system could also use an overhaul.
According to the Alberta Energy Regulator, there are more than 83,000 inactive oil and gas wells in the province currently, and close to 90,000 more that have been sealed and taken out of service, but not yet fully remediated.
A report released last year by the Parliamentary Budget Officer estimated that the cost of orphan well clean-up in Canada will reach $1.1 billion by 2025.
"Obviously we need to make sure that all of our industrial development is done in a way that doesn't offload costs to the public," Hastings-Simon said.
"But it would make a lot of sense for the province to look at energy development holistically, rather than just picking the one that right now perhaps has more growth."
This report by The Canadian Press was first published Jan. 29, 2023.