GraceLife Pastor James Coates remains in custody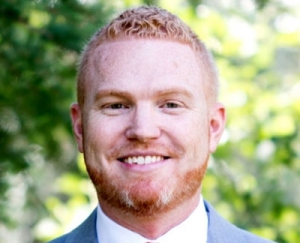 Feb. 17, 2021 
Parkland RCMP – GraceLife Church Update 2
Parkland County, Alta. – James Coates remains in custody following charges, a bail hearing in front of a justice, and a court appearance in front of a judge this morning.
On Sunday, Feb. 14, 2021 the RCMP, with AHS, attended the GraceLife Church to assess compliance in relation to conditions issued to the Pastor on Feb. 7. Observations were made that James Coates was not complying with his Undertaking release conditions, and the church was not in compliance with the Public Health Order.
On Feb. 16, James Coates turned himself in to the Parkland Detachment. He was charged in contravention of the Public Health Act (x2), and charged for failing to comply with a condition of his Undertaking, under the Criminal Code. Following a bail hearing before a Justice of the Peace, Coates was to be released on conditions. He remained in custody overnight after refusing to agree to those conditions.
This morning in Stony Plain Provincial Court he continued to refuse to agree with those conditions and a Judge's Order was issued compelling him to attend court on Wednesday, Feb. 24, 2021.
"We've been consistent in our approach of escalated levels of enforcement with Pastor Coates, and we were hopeful to resolve this issue in a different manner" said Inspector Mike Lokken.  "The Pastor's actions, and the subsequent effects those actions could have on the health and safety of citizens, dictated our response in this situation."
Read more on Todayville.
RCMP say competitor in Ironman is dead after volunteers pulled him from the water
CALGARY — RCMP say a competitor in an Ironman triathlon west of Calgary has died.
Police say they received a complaint of a drowning at Harmony Lake in Rocky View County on Sunday morning.
They say a 47-year-old Ontario man was located by Ironman race volunteers in the water.
The volunteers pulled him out, began CPR, and called EMS, but police say he died at the scene.
RCMP say they have contacted the medical examiner who will be assisting in determining a cause.
They say the man's family has been notified.
This report by The Canadian Press was first published Aug. 1, 2021.
The Canadian Press
FC Edmonton roll to 3-1 win over No. 1 Valour FC in CPL action
EDMONTON — FC Edmonton struck early and refused to relent Saturday as it rolled to a 3-1 victory over Valour FC in Canadian Premier League action.
Easton Ongaro put Edmonton (3-4-2) up 1-0 just 13 minutes in.
Tobias Warschewski added a goal for the home side in the 55th minute and eight minutes later, Amer Didic scored to give Edmonton the 3-0 lead.
Andy Baquero Ruiz clawed back a goal for Valour (6-3-0) in the 88th minute.
Edmonton outshot Valour 12-9, with six of its shots on target. Valour had three shots on goal.
Despite the result, Valour continues to sit atop the league with 17 points, one ahead of Pacific FC.
This report by The Canadian Press was first published July 31, 2021.
The Canadian Press