Province adding 50 permanent ICU beds to bring Alberta's total to 223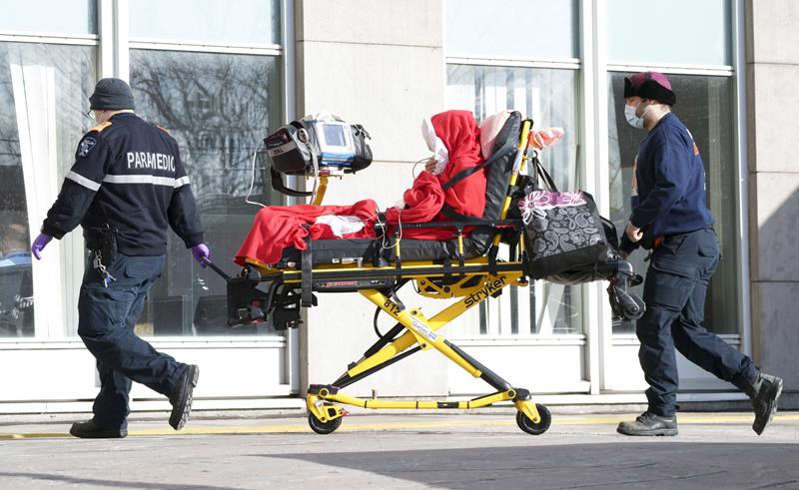 Expanded health capacity to move Alberta forward
Albertans will have more access to critical care beds thanks to a $300-million investment over three years to expand health-care capacity.
Alberta's government is adding up to 50 permanent, fully staffed intensive care unit (ICU) beds this year alone thanks to a $100-million investment in Budget 2022, an almost 30 per cent increase over current capacity. These beds will expand Alberta's health-care capacity in order to prevent the system from becoming overwhelmed, a major concern during previous waves of the COVID-19 pandemic.
"One of my top priorities as Minister of Health is to build capacity in Alberta's health system. While AHS was able to add surge capacity when needed during the pandemic, this is not a sustainable or prudent way to plan for the future. Adding up to 50 ICU beds this year alone, plus other ongoing efforts, will give Albertans better access to the health care they need."
The new ICU beds will be distributed in all AHS zones across the province, with location details currently being developed. AHS will provide the government with a plan on where the beds are needed and how they will become fully operational.
"Throughout the COVID-19 pandemic, AHS has been able to quickly increase hospital and ICU capacity to meet demand. This is a testament to our incredible health-care workers and a system that is nimble, fluid, and able to evolve to meet the challenge of an ever-changing virus. These additional beds and staffing resources will help us continue to provide the excellent and timely care that all Albertans deserve."
"Our province needs to have the flexibility to meet our current and future health-care needs and respond to whatever challenges we face. It's great to hear that my constituents may be able to receive more of their care at home, with Lethbridge as the focus for any new ICU beds added in southern Alberta."
A Sustainability and Resiliency Action Plan, created to ensure the health system can respond quickly and proactively to future waves of the pandemic or other health emergencies, recommends 21 capacity building actions, with surgical recovery and ICU and acute care baseline capacity the immediate priorities. The plan incorporates leading practice and lessons learned from other Canadian and international health systems.
AHS will now formalize a new baseline ICU bed capacity plan that includes detailed reporting mechanisms, appropriate workforce planning, ramp-up strategies and redeployment plans so front-line staff are able to support other parts of the health system when ICUs are not facing pressures.
A surgical recovery plan that builds on the Alberta Surgical Initiative will be announced soon.
Quick facts
Prior to COVID-19, Alberta maintained 173 adult general ICU beds in hospitals across the province.
The new ICU beds are expected to come on stream in the coming months.
EY was contracted to review details of how Alberta's health system responded to capacity issues during the pandemic, and to compare the practices and lessons learned from other health systems across Canada and around the world. The subsequent Sustainability and Resiliency Action Plan includes recommendations to ensure the health system has the appropriate capacity to respond to potential future waves of COVID-19 and other health situations.
The 21 recommended actions in the plan have been developed across six workstreams: workforce; acute, critical care and surgery; primary and community care; governance and decision-making; public health; modelling.
A comprehensive review of Alberta's pandemic response is planned.
Elks down Tiger-Cats 29-25 for first win of CFL season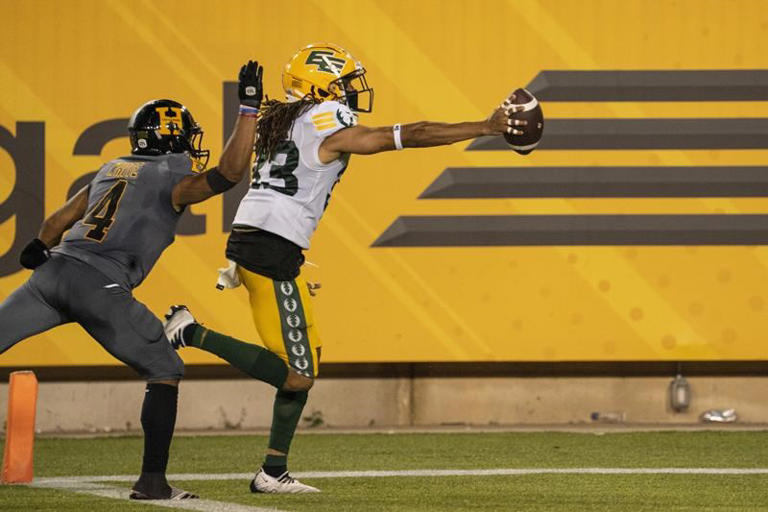 HAMILTON — Tre Ford was in his happy place Friday in Hamilton.
The Edmonton Elks quarterback got a win in his first career CFL start 30 minutes down the Queen Elizabeth Highway from his hometown of Niagara Falls, Ont.
The Elks came from behind to beat the Tiger-Cats 29-25 in front of 20,233 at Tim Hortons Field.
"To come back to Hamilton and have all my family watching me get that first start and that first win has been fantastic," Ford said.
Among Ford's supporters were his wife, parents, sister, sister-in-law and mother-in-law, his high school football coach from A.N. Myer Secondary, his University of Waterloo head coach Chris Bertoia, eight of his former university teammates and more friends.
Ford was shaky at times as the Elks trailed by 13 points early in the second half.
But the 2021 winner of the Hec Crighton Trophy winner that goes to the most outstanding Canadian university football player threw a game-tying touchdown pass to Kenny Lawler early in the fourth quarter.
The winning play for the Elks (1-3) arrived with 1:38 remaining when defensive back Scott Hutter tackled Hamilton quarterback Dane Evans and knocked the ball loose.
Jalen Collins recovered for a 14-yard touchdown.
"I saw him tackle him and thought, 'please punch the ball out," Collins said. "All we needed was an opportunity to close the game out. We were fighting all night. It was ugly."
The winless Tiger-Cats opened a season with four straight losses for the first time since 2017 when they started 0-8.
"I want to apologize to all the guys. I put both home losses on me," Evans said. "I just have to take care of it, and we win the game."
Evans was 20-for-31 in passing for 197 yards and a touchdown throw. He was intercepted twice.
Ford's numbers didn't sparkle, although he did rush for 61 yards on six carries. The 24-year-old competed 15 of 26 passes for 159 yards and a touchdown. He was intercepted once.
Edmonton's defence helped out with interceptions by Sheldon Brady and Matthew Thomas, as well as the pivotal late-game recovered fumble by Collins.
"A big shout out to the defence," Ford said. "They won us that game. They made what, three or four turnovers? They did super well.
"I have room for improvement. I'm not going to complain because we did win. But I'm going to hit the film room to see what I can critique and where I can get better."
Hamilton went after the rookie with various blitzes in the first half.
"My legs are going to open things up for my arm," Ford said.
Ford credited teammate and quarterback Nick Arbuckle, who started in Edmonton's three losses this season, for advising him during the game on defensive reads.
"He's been like that since day one, even though we're competitors for the position," Ford said.
He admitted to early jitters as Hamilton led 16-6 after the first quarter and 19-9 at halftime.
"I always get nervous for the first play of every game," Ford said. "I think it's a good thing because it means I care and that I want to win."
Evans hit Steven Dunbar for a 21-yard strike, and Lawrence Woods returned a kickoff of 72 yards for Hamilton's first-half touchdowns.
Edmonton's Kai Locksley scored on a one-yard plunge.
Elks kicker Sergio Castillo made two of his three field-goal attempts, while Hamilton counterpart Michael Domagala nailed his three and gave the Ticats at lead with a 33-yarder with 3:10 remaining in the game
"We're not good enough right now," Hamilton head coach Orlondo Steinauer said. "We're not executing at the level which needs to happen. We're just not making those plays we need to make."
This report by The Canadian Press was first published July 1, 2022.
Tim Wharnsby, The Canadian Press
Calgary Stampede receives $10M from federal government to aid recovery from pandemic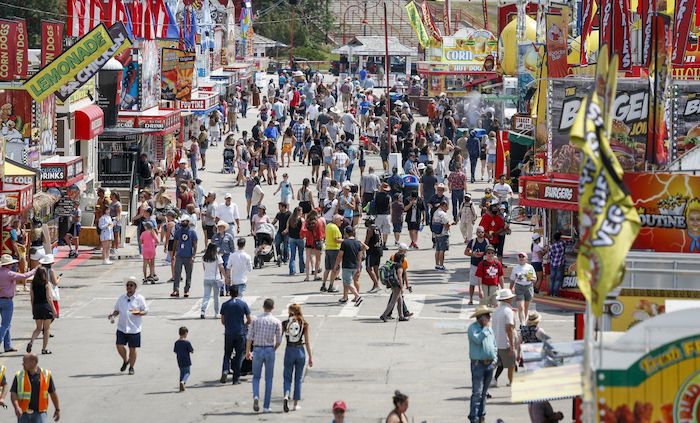 Calgary – The Calgary Stampede has received more than $10 million from the federal government to help it bounce back after last year's event was scaled down due to the COVID-19 pandemic.
A report to the city this week showed the Stampede had an operating loss of $8.3 million in 2021.
Last year's Stampede ran at half capacity because of COVID-19 public health measures and was cancelled all-together the year before.
Daniel Vandal, the federal minister for Prairies Economic Development Canada, says the money aims to support a full-scale Stampede to deliver the "authentic western experience" this year.
He says it would also help to reignite Alberta's visitor economy.
The 2022 Stampede is set to run from July 8 to 17.
"Festivals large and small were hard hit during the pandemic," Vandal said in a news release. "They are events where families and friends come together and take in the exciting atmosphere.
"The tourism industry is facing a strong comeback providing quality jobs across the country, showcasing stunning landscapes and offering exciting experiences right here in Alberta."
The federal government also provided about $1.8 million for four other tourism projects in southern Alberta: Charmed Resorts, Cochrane Tourism Association, Heritage Park and Tourism Calgary.
This report by The Canadian Press was first published June 30, 2022.