Province adding 50 permanent ICU beds to bring Alberta's total to 223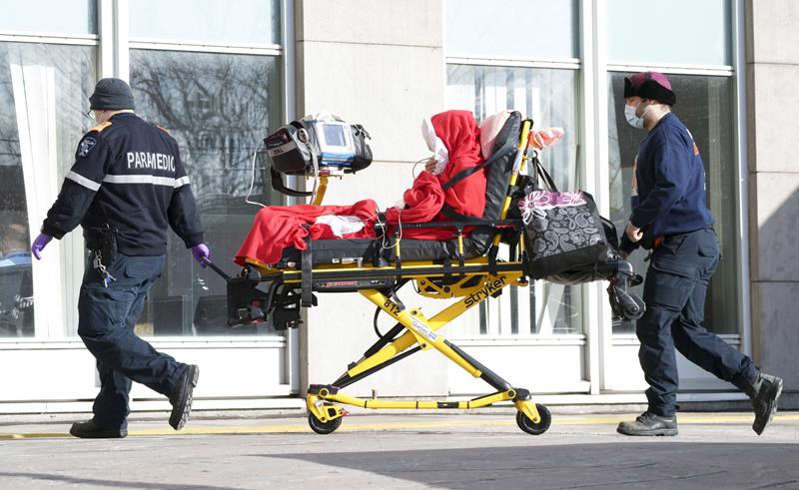 Expanded health capacity to move Alberta forward
Albertans will have more access to critical care beds thanks to a $300-million investment over three years to expand health-care capacity.
Alberta's government is adding up to 50 permanent, fully staffed intensive care unit (ICU) beds this year alone thanks to a $100-million investment in Budget 2022, an almost 30 per cent increase over current capacity. These beds will expand Alberta's health-care capacity in order to prevent the system from becoming overwhelmed, a major concern during previous waves of the COVID-19 pandemic.
"One of my top priorities as Minister of Health is to build capacity in Alberta's health system. While AHS was able to add surge capacity when needed during the pandemic, this is not a sustainable or prudent way to plan for the future. Adding up to 50 ICU beds this year alone, plus other ongoing efforts, will give Albertans better access to the health care they need."
The new ICU beds will be distributed in all AHS zones across the province, with location details currently being developed. AHS will provide the government with a plan on where the beds are needed and how they will become fully operational.
"Throughout the COVID-19 pandemic, AHS has been able to quickly increase hospital and ICU capacity to meet demand. This is a testament to our incredible health-care workers and a system that is nimble, fluid, and able to evolve to meet the challenge of an ever-changing virus. These additional beds and staffing resources will help us continue to provide the excellent and timely care that all Albertans deserve."
"Our province needs to have the flexibility to meet our current and future health-care needs and respond to whatever challenges we face. It's great to hear that my constituents may be able to receive more of their care at home, with Lethbridge as the focus for any new ICU beds added in southern Alberta."
A Sustainability and Resiliency Action Plan, created to ensure the health system can respond quickly and proactively to future waves of the pandemic or other health emergencies, recommends 21 capacity building actions, with surgical recovery and ICU and acute care baseline capacity the immediate priorities. The plan incorporates leading practice and lessons learned from other Canadian and international health systems.
AHS will now formalize a new baseline ICU bed capacity plan that includes detailed reporting mechanisms, appropriate workforce planning, ramp-up strategies and redeployment plans so front-line staff are able to support other parts of the health system when ICUs are not facing pressures.
A surgical recovery plan that builds on the Alberta Surgical Initiative will be announced soon.
Quick facts
Prior to COVID-19, Alberta maintained 173 adult general ICU beds in hospitals across the province.
The new ICU beds are expected to come on stream in the coming months.
EY was contracted to review details of how Alberta's health system responded to capacity issues during the pandemic, and to compare the practices and lessons learned from other health systems across Canada and around the world. The subsequent Sustainability and Resiliency Action Plan includes recommendations to ensure the health system has the appropriate capacity to respond to potential future waves of COVID-19 and other health situations.
The 21 recommended actions in the plan have been developed across six workstreams: workforce; acute, critical care and surgery; primary and community care; governance and decision-making; public health; modelling.
A comprehensive review of Alberta's pandemic response is planned.
Dowd's winner lifts Capitals past Oilers 3-2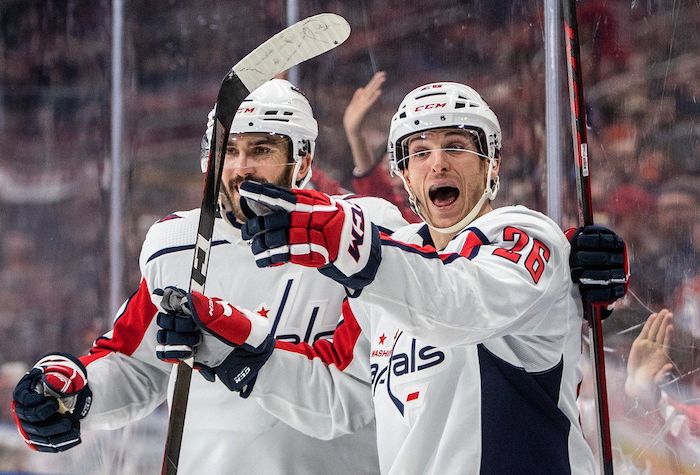 By Shane Jones in Edmonton
Throwing 50 shots on net proved to be a successful recipe for the Washington Capitals on Monday.
Nic Dowd scored the game winner as the Capitals snapped a two-game losing skid with a 3-2 victory over the Edmonton Oilers. Washington outshot Edmonton by 20 in the win.
"It was one of our best wins of the season," Capitals coach Peter Laviolette said. "I thought it was every guy in there that played really hard and came out the right way in the first period and were doing the right things.
"We had gotten away from that for a couple of games. I thought we did a good job tonight of trying to push it and control the game."
Lars Eller and T.J. Oshie also scored for the Capitals (11-12-4), who have gone 2-5-3 in their last 10 road games. Charlie Lindgren made 28 saves.
"It was good, especially considering we have so many guys out," Eller said of his team's high-octane performance. "We haven't had that many wins in this building, It is a tough place to come in to and we gave it everything we had and it was enough today.
"We were playing to our identity with good forechecking and forcing some turnovers and having some long times in the zone cycling and long attacks. That is the stuff we are doing when we are playing our best and we saw some of that today. There were a lot of positives."
Brett Kulak and Connor McDavid replied for the Oilers (14-12-0), who have lost two of their last three. Stuart Skinner stopped 47 shots.
With yet another bad start, Edmonton was fortunate to emerge from the first period without surrendering a goal, despite being blitzed by Washington, getting outshot 22-12.
"We come in here and we talk about it every day," Oilers defenceman Darnell Nurse said of his team's rough starts. "We sit here after the game, talk about it over and over and over. … We want to have good starts each and every night but, you know, we're sitting here and it's a part of our game. We're almost a quarter of the way through the season.
"The more we just talk away and pester at it, we need to just show up and play. Relax, pin our ears back and come out on the on the attack."
Skinner was rock solid in the opening frame, particularly during a Washington power play where he made seven saves in one sequence, including a pair of one-timers from Alex Ovechkin and an opportunity in tight for Oshie.
Despite the slow start, the Oilers opened the scoring 1:44 into the second period as Kulak unleashed a blast from the point with traffic in front for his first of the season.
Washington levelled the score just under six minutes later. Leon Draisaitl coughed the puck up in his own zone, giving Eller a clear path to the net and he beat Skinner following a deke for his fourth of the campaign.
Edmonton regained the advantage with 4:35 to play in the middle frame when McDavid picked off a John Carlson pass and blazed up ice on a breakaway before beating Lindgren through his legs for a short-handed marker.
McDavid's 22nd of the year pushed his goal streak to five games. It is the best start through 26 games of his career, with his previous best being 16 goals in that span.
The Capitals answered back on the same power play, however, on a perfect three-way passing effort that was finished off when Oshie blasted a feed from Dylan Strome into the net. The shot totals were 41-19 for the visitors after 40 minutes.
Washington grabbed its first lead 7:13 into the third period as a buzzing Aliaksei Protas came in on a partial break, but instead dropped it back to Dowd, who wired home his fourth to give his team the eventual win.
NOTES:
Both teams have been badly hit with injuries. Missing from the Washington lineup were Nicklas Backstrom (hip surgery), Connor Brown (torn ACL), Carl Hagelin (hip surgery), Tom Wilson (torn ACL), Beck Malenstyn (upper body), Dmitry Orlov (lower body), Darcy Kuemper (upper body) and Martin Fehervary (upper body). … Hunter Shepard was called up from the Hershey Bears of the American Hockey League to serve as the backup goalie with Kuemper getting injured in their last game against Calgary. … The Oilers were missing Evander Kane (wrist surgery), Warren Foegele (undisclosed), Ryan McLeod (undisclosed) and Zach Hyman, who took a stick to the head in Saturday's contest against Montreal. The Oilers did get some good news, with Kailer Yamamoto able to return after missing 11 games with an undisclosed injury.
UP NEXT:
Both teams return to action on Wednesday. The Capitals close out a six-game road trip in Philadelphia against the Flyers. The Oilers play the third of a four-game homestand when they host the Arizona Coyotes.
This report by The Canadian Press was first published Dec. 5, 2022.
Suspect in massive fentanyl bust arrested in Edmonton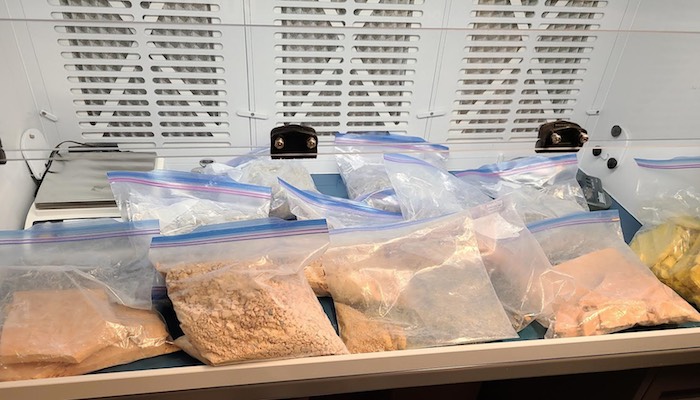 Release from Alberta RCMP on behalf of Saskatchewan RCMP
Over 10 kgs of fentanyl seized after SK RCMP WEST arrest male wanted on multiple warrants
In the Summer of 2022, the Saskatchewan RCMP Warrant and Enforcement Team (WEST) launched an investigation into the arrest of a 42-year-old Kurt Miller who was wanted on 25 outstanding charges.
Miller was wanted on warrants for his involvement in an incident back in May 2020. The Saskatoon RCMP F-SOC (Federal Serious and Organized Crime) team executed a search warrant near Biggar, SK, and an RCMP ERT (Emergency Response Team) officer was injured after shots were fired by the suspects. Miller was arrested on his outstanding matters but failed to appear at his final court proceedings.
Read more: https://www.rcmp-grc.gc.ca/en/news/2020/saskatchewan-rcmp-federal-serious-and-organized-crime-lay-drug-trafficking-charges
Saskatchewan RCMP WEST working in conjunction with the Regina Police Service, Alberta RCMP, the Edmonton Police Service, Swift Current Saskatchewan RCMP Trafficking Response Team (STRT), RCMP were able to determine that Miller may be in Alberta and actively involved in crime.
On Nov. 1, WEST, along with officers from Moose Jaw RCMP CRT (Crime Reduction Team) and Saskatoon F-SOC deployed to Red Deer, AB, worked in collaboration with the Red Deer ALERT (Alberta Law Enforcement Response Team) and corroborated information to better locate and identify Miller's whereabouts and activities. Based on all the information gathered by investigators, Miller was believed to be in the city of Edmonton.
The following day, WEST deployed to Edmonton in an effort to locate Miller. Officers conducted proactive patrols and canvassed the areas Miller was believed to have been seen.
On Nov. 3,2022, at 10:00 p.m. WEST was conducting patrols in Edmonton when they observed a male suspect exiting a trailer and placing bags in a vehicle before departing in it. WEST stopped the vehicle along the intersection of 82 Ave and 105 Street. Officers located Miller in the rear seat and he was taken into custody. The driver and female passenger were also taken into custody and released shortly after.
A search of the vehicle incidental to arrest revealed a suitcase and duffle bag containing drug preparation equipment and approximately 10.6 KG of suspected Fentanyl. The Strathcona County RCMP General Investigation Section was advised and have taken carriage of the drug investigation.
As a result of this investigation 42-year-old Kurt Miller of Brownlee, SK, has been charged with the following offences under theControlled Drugs and Substances Act (CDSA) in addition to his outstanding warrants for his arrest:
Trafficking 5(1) CDSA;
Possession for the Purpose of Trafficking 5(2) CDSA; and
Possession of equipment for use in production of substance 7.1(1) CDSA.
Miller was transported back to Saskatchewan to appear in court for his outstanding warrants in relation to the F-SOC investigation. He is scheduled to appear in court in Saskatoon on December 9, 2022, at 11 a.m.
"In this investigation, we seized over 10 kg of fentanyl which had the potential of reaching communities across Saskatchewan and Alberta. Approximately 2 mg of this substance is considered a lethal dose depending on a person's body size, tolerance and past usage. Our communities are safer because of this drug seizure and the dismantlement of this trafficking operation," says Superintendent Glenn Church, officer in charge of the Saskatchewan RCMP's new Saskatchewan Enforcement Response Team (SERT). "This investigation is an example of excellent collaboration between our specialized Saskatchewan RCMP teams and municipal and provincial partner police agencies. Removing illicit drugs from the street and preventing it from reaching our communities continues to be a top priority for the Saskatchewan RCMP."
Background:
The Saskatchewan Enforcement Response Team (SERT) consists of Saskatchewan RCMP's Crime Reduction Team (CRT) and Warrant Enforcement Suppression Team (WEST), as well as the Saskatchewan Trafficking Response Team (STRT). SERT will help the Saskatchewan RCMP continue to fulfil its mandate as the province's police force – keeping our communities safe.