UK regulators find Pfizer CEO guilty of misleading public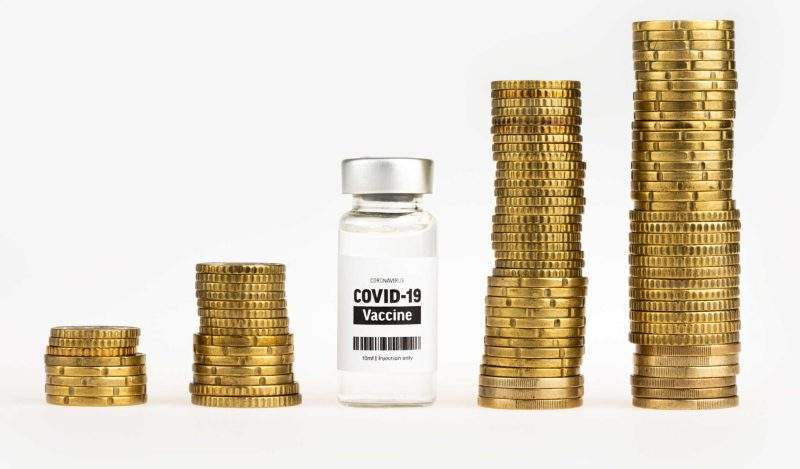 BY
MOLLY KINGSLEY
This is the inside story of how UsForThem, a UK children's welfare campaigning group, held Pfizer to account for misleading parents about Covid vaccine safety.
On 2 December 2021, the UK's national public broadcaster, the BBC, published on its website, its popular news app, and in a flagship news program, a video interview and an accompanying article under the headline 'Pfizer boss: Annual Covid jabs for years to come.'
The interview by the BBC's medical editor, Fergus Walsh, conducted as a friendly fireside chat, gave Dr Albert Bourla, the Chairman and CEO of Pfizer, a free pass promotional opportunity that money cannot buy — as the UK's public service broadcaster, the BBC is usually prohibited from carrying commercial advertising or product placement.
Perhaps unsurprisingly, Pfizer made the most of that astonishing opportunity to promote the uptake of its vaccine product. As the BBC's strapline suggests, the key message relayed by Dr Bourla, responding to an obediently leading question from Mr Walsh, was that many more vaccine shots would need to be bought and jabbed to maintain high levels of protection in the UK. He was speaking shortly before the UK Government bought another 54 million doses of Pfizer vaccines.
Misleading statements about safety
Among his explicit and implicit encouragements for the UK to order more of his company's shots, Dr Bourla commented emphatically about the merits of vaccinating children under 12 years of age, saying "[So] there is no doubt in my mind that the benefits, completely are in favour of doing it [vaccinating 5 to 11 year-olds in the UK and Europe]".
No mention of risks or potential adverse events, nor indeed the weighing of any factors other than apparent benefits: Dr Bourla was straightforwardly convinced that the UK and Europe should be immunising millions of children.
In fact, it later emerged that the BBC's article had misquoted Dr Bourla, who in the full video interview recording had ventured the benefits to be "completely completely" in favour of vaccinating young children.
Despite the strength of Dr Bourla's unconditional and superlative pitch for vaccinating under-12s, the UK regulatory authorities would not authorise the vaccine for use with those children until the very end of 2021; and indeed this came just a few months after the JCVI — the expert body which advises the UK Government on whether and when to deploy vaccines — had already declined to advise the Government to roll out a mass vaccination programme for healthy 12 to 15 year-olds on the basis that "the margin of benefit, based primarily on a health perspective, is considered too small to support advice on a universal programme of vaccination of otherwise healthy 12 to 15-year old children…".
In response, soon after the interview aired, UsForThem submitted a complaint to the UK's Prescription Medicines Code of Practice Authority (PMCPA) — the regulator responsible for policing promotions of prescription medicines in the UK. The complaint cited the overtly promotional nature of the BBC's reports and challenged the compliance of Dr Bourla's comments about children with the apparently strict rules governing the promotion of medicines in the UK.
A year-long, painful process
More than a year later, following a lengthy assessment process and an equally lengthy appeal by Pfizer of the PMCPA's initial damning findings, the complaint and all of the PMCPA's findings have been made public in a case report published on the regulator's website.**
Though some aspects of that complaint ultimately were not upheld on appeal, importantly an industry-appointed appeal board affirmed the PMCPA's original findings that Dr Bourla's comments on using the Covid vaccine for 5 to 11 year-olds were promotional, and were both misleading and incapable of substantiation in relation to the safety of vaccinating that age group.
Even after UsForThem involved a number of prominent UK parliamentarians, including Sir Graham Brady MP, to help accelerate the complaint, the process was dragged on — or perhaps 'out' — while the rollout of Pfizer's vaccine to UK under-12s proceeded, and the BBC's interview and article stayed online. Even now the interview remains available on the BBC's website, despite the PMCPA in effect having characterised it as 'misinformation' as far as vaccinating children is concerned.
When news of the appeal outcome was first revealed in November 2022 by a reporter at The Daily Telegraph newspaper, Pfizer issued a comment to the effect that it takes compliance seriously and was pleased that the "most serious" of the PMCPA's initial findings — that Pfizer had failed to maintain high standards and had brought discredit upon and lowered confidence in the pharmaceutical industry — had been overturned on appeal.
It must be an insular and self-regarding world that Pfizer inhabits, that discrediting the pharmaceutical industry is considered a more serious matter than making misleading and unsubstantiated claims about the safety of their products for use with children. This surely speaks volumes about the mindset and priorities of the senior executives at companies such as Pfizer.
And if misleading parents about the safety of a vaccine product for use with children does not discredit or reduce confidence in the pharmaceutical industry, it is hard to imagine what standard can have been applied by the appeal board which overturned that initial finding.
Perhaps this reflects the industry's assessment of its own current reputation: that misinformation promulgated by one of its most senior executives is not discrediting. According to the case report, the appeal board had regard to the "unique circumstances" of the pandemic: so perhaps the view was that Pfizer can't always be expected to observe the rules when it gets busy.
Multiple breaches. No meaningful penalty
Indeed, a brief look at the PMCPA's complaints log confirms that Pfizer has been found to have broken the UK medicines advertising rules in relation to its Covid vaccine a further four times since 2020. Astonishingly, though, for their breaches in this most recent case, and in each of the other cases decided against it, neither Pfizer nor Dr Bourla will suffer any meaningful penalty (the PMCPA will have levied a small administrative charge to cover the cost of administering each complaint). So in practice neither has any incentive to regret the breach, or to avoid repeating it if it remains commercially expedient to do so.
And this is perhaps the crux of the issue: the PMCPA, the key UK regulator in this area, operates as a division of the Association of the British Pharmaceutical Industry, the UK industry's trade body. It is therefore a regulator funded by, and which exists only by the will of, the companies whose behaviour it is charged with overseeing.
Despite Pharma being one of the most lucrative and well-funded sectors of the business world, the largely self-regulatory system on which the industry has now for decades had the privilege to rely has been under-resourced and has become slow, meek and powerless.
The UK Medicines and Healthcare Products Regulatory Agency (MHRA), a governmental agency, in principle has jurisdiction to hold the BBC accountable for what seems likely to have been mirroring breaches of the medicines advertising rules when it broadcast and promoted Dr Bourla's comments, but no action has yet been taken.
This case, and the apparent impunity that companies such as Pfizer appear to enjoy, serve as evidence that the system of oversight for Pharma in the UK is hopelessly outdated and that the regulatory authorities are risibly ill-equipped to keep powerful, hugely well-resourced corporate groups in check. The regulatory system for Big Pharma is not fit for purpose; so it is time for a rethink.
Children deserve better, and we should all demand it.
** Endnote: an undisclosed briefing document
As part of its defence of UsForThem's complaint, Pfizer relied on the content of an internal briefing document that had been prepared for the CEO by Pfizer's UK compliance team before the BBC interview took place. Pfizer initially asked for that document to be withheld from UsForThem on the grounds that it was confidential. When UsForThem later demanded sight of the document (on the basis that it was not possible to respond fully to Pfizer's appeal without it), UsForThem was offered a partially redacted version, and only then under terms of a perpetual and blanket confidentiality undertaking.
Without knowing the content of that document, or the scope of the redactions, UsForThem was unwilling to give an unconditional perpetual blanket confidentiality undertaking, but reluctantly agreed that it would accept the redacted document and keep it confidential subject to one limited exception: if UsForThem reasonably believed the redacted document revealed evidence of serious negligence or wrongdoing by Pfizer or any other person, including evidence of reckless or wilful damage to the public health of children, UsForThem would be permitted to share the document, on a confidential basis, with members of the UK Parliament.
This limited exception to confidentiality was not accepted. Consequently UsForThem never saw the briefing document, and instead drew the inference that it contained content which Pfizer regarded as compromising and which it therefore did not wish to risk ever becoming public.
Premier Danielle Smith deflects shot from Liberal government, levels a blow for Alberta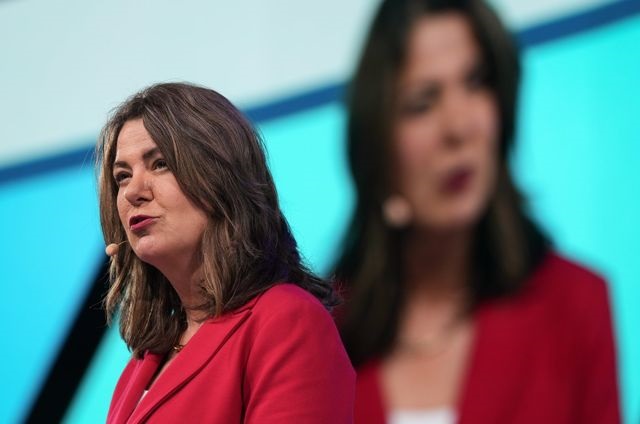 Standing up for Alberta: Statement from Premier Smith
Premier Danielle Smith issued the following statement on further attacks by the federal government on Alberta's energy sector:
"Federal Minister of Environment and Climate Change Steven Guilbeault has once again shown his utter contempt for Alberta, our economy and our energy workers.
"While advising the Chinese Communist Party about its environmental policies, Minister Guilbeault stated that, due to an Alberta oil and gas company's decision to focus on oil and gas production, he has increased his resolve to introduce an emissions cap that will effectively force energy companies to cap their oil and gas production.
"Minister Guilbeault's comments are a continuation of his provocative verbal attacks on Alberta's energy sector, the most environmentally responsible and ethical energy-producing jurisdiction in the world. His involvement in the China Council for International Cooperation on Environment and Development has him turning a blind eye to China's environmental record while they add the equivalent of two new coal emissions plants each week. Conversely, Albertans have cut emissions more than any other province this past decade, spending billions of dollars transitioning almost all electricity generation from coal to natural gas.
"Albertans are proud of our environmental leadership and do not deserve the irresponsible, destabilizing, investment-repelling and ill-informed comments of a federal cabinet minister intent on destroying one of Alberta's and Canada's most critical economic sectors. Phasing out Alberta's oil and gas sector will devastate the Canadian and Alberta economies, significantly reduce budgets for health care and other social programs, put tens of thousands of people out of work and make little to no impact on reducing global emissions. Furthermore, Minister Guilbeault's unrealistic 2035 net-zero power grid plan will make electricity unreliable and unaffordable for millions of Albertans.
"Under no scenario will the Government of Alberta permit the implementation of the proposed federal electricity regulations or contemplated oil and gas emissions cap. Ottawa has no constitutional authority to regulate in these areas of exclusive provincial jurisdiction. We would strongly suggest the federal government refrain from testing our government's or Albertans' resolve in this regard.
"As stated repeatedly, we stand ready to commence the federal-provincial working group in good faith to align Ottawa's and Alberta's efforts towards achieving a carbon-neutral economy by 2050. However, this must be done in a collaborative and respectful fashion without Minister Guilbeault's continued threats to the economic well-being of Albertans and Canadians."
Down But Not Out: The Unsinkable Bob McCown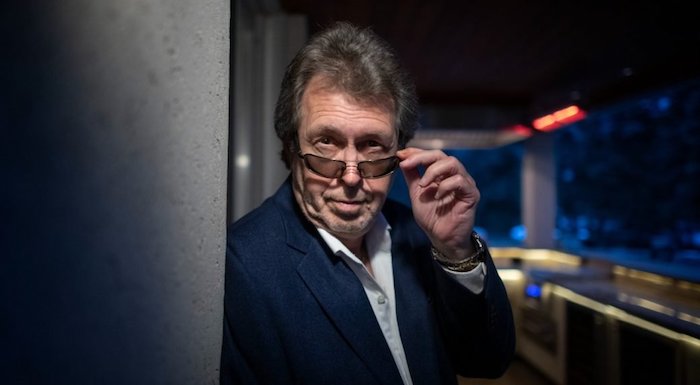 "I guess I should let you know that I have had two strokes over the last couple of weeks and have been in hospital since. Can't walk or talk but am getting better very slowly! Hope to get home and back on the podcast as quick as possible!— Bob McCown
Tough news for The BobCat. The 71-year-old has had a major medical setback, and those who know him wish him the best. Here's what I wrote about this unique broadcast maverick in December of 2020 after he'd written a controversial (shock!) column about his past, present and future.
"The first time I met Bob McCown was on his Global Sportsline show in the fall of 1982. I was the sports editor thingy at TV Guide, and every Friday I'd go on his show to pick NFL games. He was on his first marriage at the time, and I believe one of his kids was around when we pre-taped.
To say I was excited understates my mood. Bob was wearing a Mickey Mouse sweater, he was smoking furiously and the energy in the studio was incandescent as he spoke to producer Mark Askin in the control room. He carried me through the segment, demanding I be interesting, taking contrarian positions to boost the atmosphere. I try not to look at the result which is still on tape in my basement somewhere.
Off-set, he told me what his real bets were for the weekend and about a plan he had to go to Vegas to use his blackjack system to break the bank. (He did eventually author the Vegas move when he was on CJCL radio, doing his show from his place in Vegas. The blackjack system didn't work, and he returned to Toronto and other glories.)
Later, after I'd made my bones at CBC, he periodically had me on his Friday Round Table on The FAN 1430/ 590. The only rule with Bob was Don't Be Boring. That meant don't talk about the Leafs power play or how will the Blue Jays do this weekend in Milwaukee. Or else you wouldn't be back.
He wanted a take, the big picture, business talk and a healthy dose of American references.The atmosphere was all snark, all the time. And his audience loved it (the panelists did, too, unless Bob got mad at you and banned you). The people who ran sports listened. I used to say that when McCown, who rarely watched much of what he talked about, turned against someone it was over. Toronto sports was run for years by McCown, especially after Harold Ballard snuffed it.
Later, when I was sports media columnist at the Mop & Pail and McCown was battling the suits at Rogers, I'd save Bob for a slow day. I knew if I called he'd fill my ear with industry gossip and some tasty ad hominems for his current enemies. He rarely disappointed.
In short, I've known him for a while— less so since moving to Calgary in 1998. And so my take on his volcanic feature in the G&M this week is probably more measured than some others I'm hearing. It's clear from Simon Houpt's lengthy description of him that McCown is in some peril of his own making. (No surprise as he's done "King Midas in reverse" for decades) He's selling his mansion, scrambling to cover losses from the Mike Weir Winery, losing weight to start dating again.
In the piece he takes shots at Rogers as "idiots" for canning him, describes his latest business tumult, the failure of his last marriage and sarcastically rips his current broadcast partner John Shannon (also canned by Rogers in the purges following their disastrous NHL $5.2 billion brainwave). It's searingly honest and self-critical. It's also rambling and sad.
Most of all it's Bob— or The Bobcat in deference to his Ohio roots. He's always been the product. He read the room and saw the need for celebrity. So he made himself one in the fashion of the big American flannel mouths like Mike Francesa, Chris Russo, Larry King etc. His tantrums and moods and sullen periods were all part of the act.
Along the way he invented sports radio in Canada, taking it away from earnest hockey pucks talking trades to Marvin Miller discussing labour law during another MLB strike/ lockout. What's the phrase? Often imitated, never duplicated? His catch phrases became part of the vernacular. One of them, "I don't give a fadoo" gave birth to Fadoo as his company handle.
On my own radio shows I shamelessly copied his strategy of never having current marble-mouthed athletes on the show (unless the station paid for a spot). He wanted people with edge who'd appeal to the "$500 million a year Bay Street guys" he frequently cites in the G&M. Movers. Shakers. Guys who stood up at the Raptors games in their open-necked shirts and rope jewelry to shout at their developer pals two sections away.
They were his guys, and they insulated him from the suits at Rogers who wanted him gone. When his mentors (Nelson Millman, Keith Pelley, Scott Moore) left the suits finally had their chance. Sure, he made Rogers money. But the insubordination and the mailing-it-in days got to be too much drama for the phone salesmen.
There are friends out there who still believe Rogers will recant and restore him to his afternoon perch. (Indeed, Toronto sports-talk radio is largely a disaster these days, a slop of dullards and hockey pucks driving the ratings needle down to zero. They could use him.) They contend there's a niche out there for him. Bob's been fired before and come back stronger.
The problem is, as Bob would say, tempus fugit. In the piece McCown hinges this next comeback on marshalling the Bay Street guys, the sharps and the squares, for another run at glory and prosperity. But the Toronto McCown conquered does not exist anymore. The aging Bay Street guys are fleeing the Covid-infested city for Caledon or Florida.
The arbiters of speech and behaviour have made his white-guy insouciance a tough act with younger people brought up to be nice little sheeple and to toe the line. The vast community of people who moved from outside Canada to the GTA are immune to his gruff charm. If they even know him.
His notion of a super sports zone at Downsview airport to put "Toronto on the map"— Bob's idea, someone else's finances— was not predicated on a population scared stiff of sitting next to someone coughing at a ballpark. Or government coffers mortgaged to the hilt to keep the basic economy functioning. I wish him well. But like Donald Trump it's probably time for a new gig."
Sign up today for Not The Public Broadcaster newsletters. Hot takes/ cool slants on sports and current affairs. Have the latest columns delivered to your mail box. Tell your friends to join, too. Always provocative, always independent. https://share.hsforms.com/16edbhhC3TTKg6jAaRyP7rActsj5
Bruce Dowbiggin @dowbboy is the editor of Not The Public Broadcaster A two-time winner of the Gemini Award as Canada's top television sports broadcaster, he's a regular contributor to Sirius XM Canada Talks Ch. 167. Inexact Science: The Six Most Compelling Draft Years In NHL History, his new book with his son Evan, was voted the seventh-best professional hockey book of all time by bookauthority.org . His 2004 book Money Players was voted sixth best on the same list, and is available via http://brucedowbigginbooks.ca/book-personalaccount.aspx