Obama chief scientist cools on climate crisis news coverage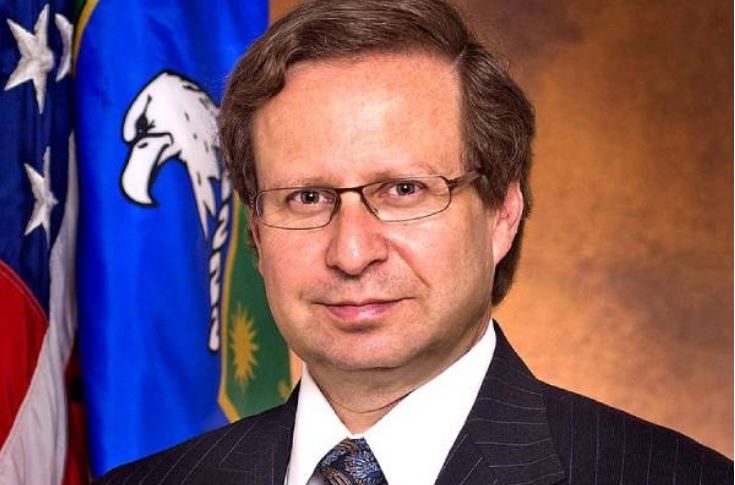 Article originally published at CFACT.org
President Barack Obama's Energy Department Chief Scientist Steven Koonin's soon-to-be-published book will discuss information that the public really needs to have regarding grossly overheated "climate crisis" media hype.
Titled "Unsettled: What Climate Science Tells Us, What it Doesn't, and Why It Matters," a preview of it's contents is provided in an April 16 Wall Street Journal interview with the author posted by Holman Jenkins, Jr.
Jenkins' piece is titled "How a Physicist Became a Climate Truth Teller," and I recommend it to readers who are interested in a fuller book content and author background account.
Having followed the science over more than a decade — and written a couple of pretty good books and likely a hundred or so articles on the subject — I find Koonin's descriptive accuracy and candor enormously refreshing.
Sadly, few — if any — others in the Obama-Biden White House really cared about facts, paid attention, or learned anything from him at all.
First, because this is particularly relevant to me, Steven Koonin's background as a physicist combines his technical understanding of applications and limitations of computer modeling of complex systems and practical experience in dealing with real-world realities such as assessing how we can most effectively and efficiently apply fundamental energy principles to meet complex human conditions and requirements.
Koonin taught physics at Caltech for nearly three decades, where he also served as provost; was recruited by the non-profit Institute for Defense Analysis which provided advisory services to military and congressional leaders; worked at JASON, another private scientific organization where he conducted and supervised cold-fusion energy and human genome mapping research; and later worked as chief scientist for British Petroleum (BP) which was later rebranded as "Beyond Petroleum."
While at BP, Koonin created the multidisciplinary Energy Biosciences Institute at Berkeley which studies a wide range of scientific issues ranging from the isotopic composition of micro-fossils in the sea floor through regulation of industrial power plants.
Steven Koonin's research into the world's energy system led him to become convinced that the only "real climate crisis was a crisis of political and scientific candor," and that the world "isn't going to be able to reduce [greenhouse gas] emissions enough to make much difference."
Koonin argues that while he supports responsible climate science, his issue is that what media and activist say about climate science has drifted so far out of touch with the actual science as to be absurdly, demonstrably false.
With reference to a 2019 report by presidents of the National Academy of Sciences which asserted that the "magnitude and frequency of certain extreme events are increasing," for example, he notes that the "United Nations Intergovernmental Panel on Climate Change (IPCC), which is deemed to compile the best science, advised that all such claims should be treated with "low confidence."
The U.S. government's 2017 Climate Science Special Report had claimed that, in the lower 48 states, the "number of high temperature records set in the past two decades far exceeds the number of low temperature records." On closer inspection, Koonin points out, "that's because there's been no increase in the rate of new record highs since 1900, only a decline in the number of new lows."
A 2018 U.S. Fourth National Climate Assessment which relied on such "ovegged" worst-case emissions and temperature projections, Koonin concludes, "was written more to persuade than to inform." He says, "It masquerades as objective science but was written — all right, I'll use the word — propaganda."
Koonin emphasizes the absurdity of basing climate change alarm on century-long forecasts claiming to know how 1% shifts in poorly understood variables will affect a future global climate that we don't understand with anything even resembling that precision.
Nevertheless, the IPCC will issue a report next year that will purport to determine how much warming to expect by the end of this century based upon 40-plus computer model simulations which have been diverging in projections — not converging — coming together — as one would hope to enable determination of which one should be trusted.
Without tweaking, the modelers can't even agree on a current simulated global average surface temperature — varying by 3 degrees Celsius – three times the observed change over the past century.
Koonin, both an experienced computer practitioner and modeling enthusiast, recognizes that they are wonderful where the simulation variables and their interactions being projected are well known and results can be empirically tested.
"But these are more controlled, engineered situations," he adds, "whereas the climate is a natural phenomenon. It's going to do whatever it's going to do. And it's hard to observe. You need long, precise observations to understand its natural variability and how it responds to external influences."
Koonin, who has been building models and watching others do so over 45 years, cautions that climate models "are not to the standard you would trust your life or even trillions of dollars to."
For the record, Koonin agrees — as many of my well-informed climate scientist friends also do — that the world has warmed by about 1 degree Celsius since 1900, and it will likely warm by another degree by the end of this century.
There is no dispute I'm aware of that temperatures began warming at the end of the last "Little Ice Age" in the mid-1800s — before the Industrial Revolution — and will likely continue to do so in fits-and-starts with little or no influence from us until Mother Nature once again changes her mind.
Neither Koonin nor any real-world scientific climate or economic studies, however, have seen anything in the offing which he says "would justify the rapid and wholesale abandoning of fossil fuels, even if China, India, Brazil, Indonesia and others could be dissuaded from pursuing prosperity."
Even John Kerry, Joe Biden's "climate czar," recently admitted that the current administration's "net-zero" climate plan will have zero effect if developing countries don't go along, and as Koonin notes, "they have little incentive to do so."
In any case, Koonin believes that any warming that occurs will emerge slowly and with modest effect — not a runaway crisis that alarmists such as Al Gore and John Kerry hype. To the extent that reduced CO2emissions will make any measurable difference, the solutions should let technology and markets work together at their own pace.
"The climate might to continue to change at a pace that's hard to perceive, but society will adapt."
Konnin adds, "As a species, we're very good at adapting."
Perhaps the biggest challenge will be to survive the current political climate crisis.
Author: CFACT Advisor Larry Bell heads the graduate program in space architecture at the University of Houston. He founded and directs the Sasakawa International Center for Space Architecture. He is also the author of "Climate of Corruption: Politics and Power Behind the Global Warming Hoax."
Article originally published at CFACT.org
In 1985, the Committee For A Constructive Tomorrow (CFACT) was founded to promote a much-needed, positive alternative voice on issues of environment and development. Its co-founders, David Rothbard and Craig Rucker, strongly believed the power of the market combined with the applications of safe technologies could offer humanity practical solutions to many of the world's most pressing concerns. A number of leading scientists, academics, and policy leaders soon joined them, along with thousands of citizens from around the U.S. and around the world.
Today, CFACT is a respected Washington D.C.-based organization whose voice can be heard relentlessly infusing the public-interest debate with a balanced perspective on environmental stewardship and other important issues. With an influential and impressive scientific advisory board, effective collegiate program on U.S. college campuses, CFACT Europe, official United Nations' NGO representation, Adopt-A-Village project, Global Social Responsibility program, and "Just the Facts" daily national radio commentary, CFACT continues to offer genuine solutions to today's most important global challenges.
CFACT has been termed "invaluable" by the Arizona Republic, it has been lauded for its "effort to bring sound science to the environmental debate" by a former president of the National Academy of Sciences, and has been praised by a respected Boston Herald columnist for "a record of supplying absolutely solid information."
Sam Bankman-Fried and the Pandemic Industrial Complex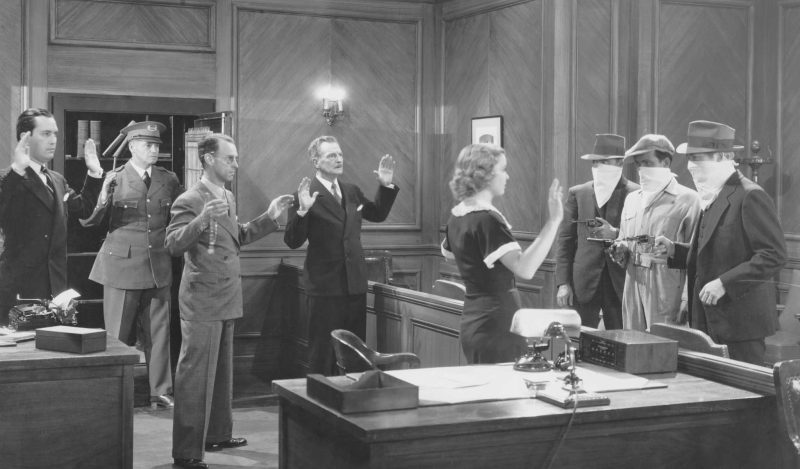 BY
MICHAEL SENGER
The collapse of Sam Bankman-Fried and his fraudulent cryptocurrency empire at FTX is news at its most entertaining. Who doesn't love the story of a big shot billionaire revealed to be an outright fraud? It's black-and-white. FTX owes billions in debt and doesn't actually own a dime of the assets it claimed. Game over.
At first blush, the story seems simple. A con man cynically convinced a bunch of gullible financiers that he was an eccentric young visionary and a really great guy, and he ran off with the dough.
But take a closer look at the mainstream coverage, and you'll realize there's far more to this story than a classic financial fraud. In fact, the puff pieces from mainstream outlets about SBF and the causes he was funding—most notably, the pandemic planning industry—even after his empire was revealed to be an outright fraud, are the clearest instance we've seen of the modern political machine in all its cynicism.
Both the New York Times and the Washington Post ran articles portraying SBF as a more-or-less honest businessman with a big heart who got tangled up in a bad situation. This is, of course, wildly inaccurate. From the very beginning, SBF had no intention of engaging in honest business. He never owned a dime of the assets he said he did. And in an incredible interview with Vox, he essentially admitted that there were never any good intentions behind his "philanthropic" contributions.
But it's the Washington Post article titled "Before FTX collapse, founder poured millions into pandemic prevention" that's most astonishing. As Jeffrey Tucker has documented, the Washington Post gushes over the tens of millions of dollars that SBF had donated to the pet left-wing cause of "pandemic prevention:"
FTX-backed projects ranged from $12 million to champion a California ballot initiative to strengthen public health programs and detect emerging virus threats (amid lackluster support, the measure was punted to 2024), to investing more than $11 million on the unsuccessful congressional primary campaign of an Oregon biosecurity expert, and even a $150,000 grant to help Moncef Slaoui, scientific adviser for the Trump administration's "Operation Warp Speed" vaccine accelerator, write his memoir.
…Ok. But all that money was stolen.
Leaders of the FTX Future Fund, a spinoff foundation that committed more than $25 million to preventing bio-risks, resigned in an open letter last Thursday, acknowledging that some donations from the organization are on hold.
…Ok. But everything we did over the last three years for purposes of "preventing bio-risks" was an abject failure, leading—as was entirely predicted—to countless thousands of deaths due to delayed medical operations, a mental health crisis, drug overdoses, an economic recession, global famine, and hundreds of thousands of excess deaths among young people who were at little to no risk from the virus.
The FTX Future Fund's commitments included $10 million to HelixNano, a biotech start-up seeking to develop a next-generation coronavirus vaccine; $250,000 to a University of Ottawa scientist researching how to eradicate viruses from plastic surfaces; and $175,000 to support a recent law school graduate's job at the Johns Hopkins Center for Health Security. "Overall, the Future Fund was a force for good," said Tom Inglesby, who leads the Johns Hopkins center, lamenting the fund's collapse. "The work they were doing was really trying to get people to think long-term … to build pandemic preparedness, to diminish the risks of biological threats."
SBF even played both sides, contributing millions for coverage of the Covid "lab leak theory."
The Bankman-Frieds' family foundation in February also committed $5 million to ProPublica, a nonprofit news organization, to support reporting focused on pandemic preparedness and biosecurity, including one-third of the grant delivered upfront. The funding has subsidized several staff and articles — including a high-profile story with Vanity Fair about the possibility that covid leaked from a Chinese laboratory, which frustrated some of the Bankman-Frieds' pandemic advisers who pointed to criticism of its translations of Mandarin Chinese.
This is, of course, in keeping with a years-long pattern of glowing press on the 30-year-old "crypto king"—whom Forbes had estimated to have a net worth over $15 billion—from the same business journalism outlets that were supposed to be holding him accountable.
We've been told not to question which policies billionaires choose to support, because it's their money. But none of it was his money. It was all stolen.
We've been told it doesn't matter whether the policies the billionaires supported actually worked, because their intentions were good. But here, SBF's intentions had never been good. He donated the money solely for the purpose of glowing press to further his fraud.
We've been told the glowing press for billionaires who support these policies is justified, because the policies help the world. But these pandemics policies never helped the world. They created a man-made human and economic catastrophe, set back human rights by decades and decimated America's global credibility.
From the earning of the money, to the donating of the money, to the positive press coverage, to the policies the process funded, at no point was there any good intent or positive outcome to any of it. The entire operation was pure, unadulterated evil.
This is the modern political machine in all its stark, inhuman nihilism. Once the machine is fed its priority, whether through fear, fraud, or outright corruption, then all its cogs snap into place—from the politicians and officials to the billionaires and journalists—and the only wrong a person can do is to oppose its priorities. The intent never mattered. The legality never mattered. The truth never mattered. The data never mattered. The results never mattered.
Republished from the author's Substack
Saskatchewan government deciding what to do with new revenue from carbon pricing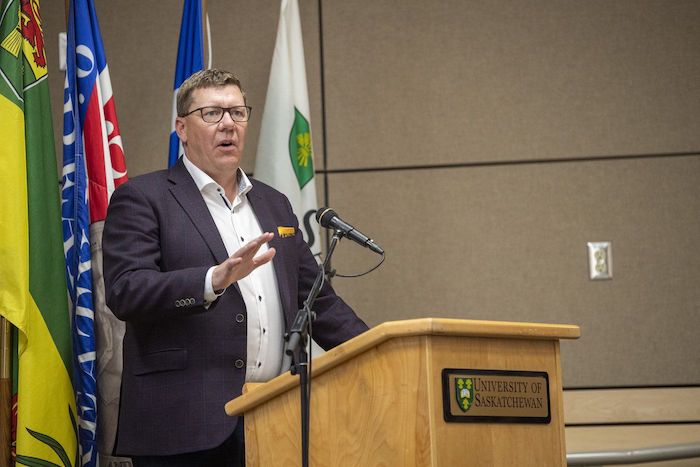 By Mickey Djuric in Regina
Saskatchewan is to soon gain control of the carbon pricing charge that shows up on residents' power bills.
However, Premier Scott Moe and his Saskatchewan Party government are still mulling over how that new revenue should be spent.
Since 2019, a carbon backstop has been placed on Saskatchewan Power Corporation bills to account for its greenhouse gas emissions.
The money has been going to the federal government, but starting in January the money will be staying in the province.
This comes after Saskatchewan successfully applied to have natural gas pipelines and power plants regulated through its own carbon-pricing system, and will take full regulatory control over all large greenhouse gas emitters in the province.
Under the program, Saskatchewan will still have to comply with the federal carbon pricing schedule.
Moe has said his government hasn't made a decision whether it will return some of that money collected through power bills back to residents.
"It's fair to say we haven't made that decision yet," Moe said Wednesday.
He said a priority for the government is to invest in Saskatchewan's transition to cleaner power generation.
Moe said he'd like to see some money go toward producing nuclear energy.
Federal government policy aims to reach a net-zero grid by 2035. This is putting pressure on Saskatchewan to transition away from coal and natural gas — power generation it mainly relies on to keep the lights on in the province.
To support a transition to cleaner energy, the modernization of Saskatchewan's electrical grid will be essential, SaskPower, the province's Crown electrical utility, said in its 2021-22 report.
"We need to make responsible decisions of how we are making those investments, but we also want to do everything we can to keep power affordable for Saskatchewan residents," Moe said.
The Opposition New Democrats have taken a similar viewpoint.
NDP Leader Carla Beck said Thursday that she wants to see a plan for the money that involves reliable energy that reduces emissions and doesn't stick Saskatchewan people with power sources they can't afford.
"These are huge investments, huge considerations for the future of this province," she said.
This report by The Canadian Press was first published Nov. 24, 2022.