45th annual highway cleanup will take place on Saturday, May 1st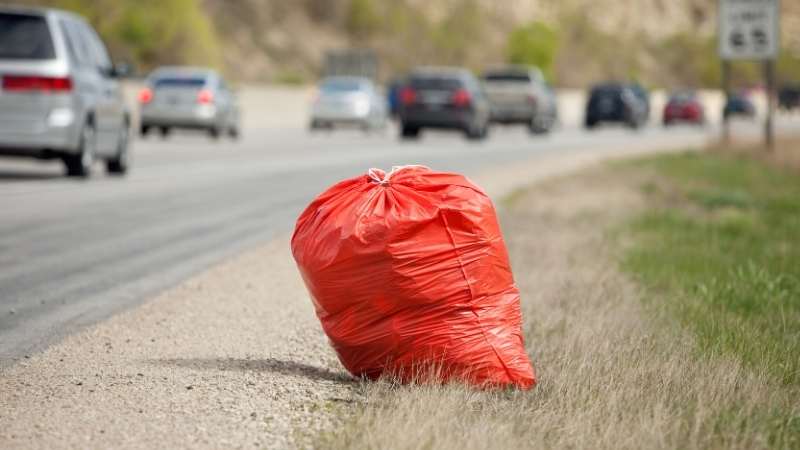 From the Government of Alberta
Volunteers cleaning up Alberta highways
April 28, 2021
The 45th annual highway cleanup will take place on Saturday, May 1. Between 7 a.m. and 5 p.m. on May 1, volunteers wearing bright orange safety vests will be collecting trash along Alberta highways to raise funds for community organizations.
Motorists are advised to watch for the volunteers, slow down, obey signs and use caution when passing cleanup crews.
The organizations, which include 4-H clubs, Scouts, Girl Guides, schools, church organizations and other non-profit groups, earn $100 per kilometre cleaned.
Participants will follow COVID-19 guidelines, including masking and physical distancing.
Quick facts
Volunteers must be nine years old or older to participate, take part in a safety training program and be under adult supervision.
Last year, the Alberta government contributed $925,635 to 463 volunteer organizations involved in the highway cleanup.
About 12,000 volunteers collected more than 32,000 bags of garbage while cleaning up more than 9,000 kilometres of Alberta roads.
In the event of inclement weather, the cleanup will be held Saturday, May 8.
Related information
Road Reports
For up-to-date road information and traffic delays:
Panel says Grassy Mountain coal mine in Alberta Rockies not in public interest
A joint federal-provincial review has denied an application for an open-pit coal mine in Alberta's Rocky Mountains, saying its impacts on the environment and Indigenous rights aren't worth the economic benefits it would bring.
"We are not confident about the technical and economic feasibility of some proposed mitigation measures," the report says.
"We find that this was particularly true for effects on surface water quality, westslope cutthroat trout (and fish and fish habitat more generally), and vegetation."
Riversdale Resources had proposed the Grassy Mountain project in southern Alberta's Crowsnest Pass region. The area has seen mining in the past.
The mine, said Riversdale, would create about 500 jobs during two years of construction and 400 over the 23-year life of the mine. The company said it would pay $1.7 billion in royalties and $35 million in municipal taxes over that time.
It was supported by many in the town of Crowsnest Pass.
But concerns were raised during a hearing about the chance the mine could contaminate headwaters of the Oldman River with selenium. The element commonly found in coal mines is toxic to fish in large doses.
The review panel also heard the mine would damage ecosystems and impair the cultural and physical heritage of three local First Nations.
"The mitigation measures proposed are not sufficient to fully mitigate these effects," says the report.
The panel advises federal Environment Minister Jonathan Wilkinson to turn the mine down. It has also denied the project's permit applications under provincial laws.
The Grassy Mountain mine is the first of a number of coal projects that have been proposed for the mountains and foothills of Alberta's western boundary. At least eight companies have taken large exploration leases.
Earlier this week, Wilkinson announced that any proposals from those exploration leases would be subject to a federal environmental review. He said concerns about selenium prompted the move.
This report by The Canadian Press was first published June 17, 2021.
Bob Weber, The Canadian Press
Alberta confirms two patient deaths from COVID-19 Delta variant at Calgary hospital
EDMONTON — A health official says two patients at Calgary's Foothills hospital have died from the Delta variant of COVID-19 — and one had been fully immunized.
Kerry Williamson with Alberta Health Services says the two patients, a man and a woman, were in their 80s, had significant co-morbidities and likely acquired the virus in the hospital.
One patient had received two doses of an mRNA vaccine, while the other had not been immunized.
They were among 23 hospital patients and staff who became infected with the Delta variant, one of the variants first identified in India.
Health experts have stressed that it is still possible to contract COVID-19 even with full immunization, but that the chances of severe outcomes drop significantly with vaccination.
The Delta variant is being watched carefully in Alberta, given it is now the dominant strain in the United Kingdom and, with its rapid transmission, is threatening plans there to reopen the economy and lift health restrictions.
This report by The Canadian Press was first published June 17, 2021.
The Canadian Press