New text and online reporting tool to track rising incidents of hate speech and racism towards Asians
May 5, 2020
Calgary-AB
Act2endracism launches a new text and online reporting tool to gather information on microaggressions, hate speech and racism directed towards Asians due to Covid-19.
The tool is the latest resource to be developed in Canada to gather information on incidents, which often go unreported.
The texting and online reporting tool is a virtual helper named, ​'Mei'​, ​which takes a victim through a series of questions to document an incident. Mei was developed by Linda Chan, the founder of BIGSBPS technology solutions in Calgary. The technology was created for the financial and mortgage industry initially but with escalating violence and aggression towards Asians due to the pandemic, Chan adapted it as a mechanism to report hateful incidents.
Former Alberta MLA Teresa Woo-Paw, of Action, Chinese Canadians Together (ACCT) Foundation, stated, "May is Asian Heritage Month and we thought it was the perfect name for the new multilingual, national text line. Racism is ugly and we wanted to make reporting easier and more supportive. It's quick and easy to use. We encourage people to share their experiences to build community."
ACT2endracism was created in just two weeks as a coordinated response between thousands of concerned Canadians worried about escalating anti-Asian sentiment. The network pressed the Conservative Party to expel one of its MPs for racist remarks directed at Chief Public Health Officer, Dr. Theresa Tam. The inaction from our leaders normalizes hateful behaviour.
Judy Hanazawa, Greater Vancouver Japanese Canadian Citizens' Association President, added,
"We encourage everyone to add this number, 587-507-3838 to their contact list. We offer support to victims and it allows bystanders to file a report if they witness an attack. If you are injured and in immediate danger you should call 911."
The reporting tool offers an option to those who may be uncomfortable with reporting incidents to police. The network is collaborating with other community organizations, which are also collecting data.
Data will be used to help develop education and anti racism initiatives. The network will refer people to community supports and track trends.
City of Calgary says it could cost millions to repair damage to municipal building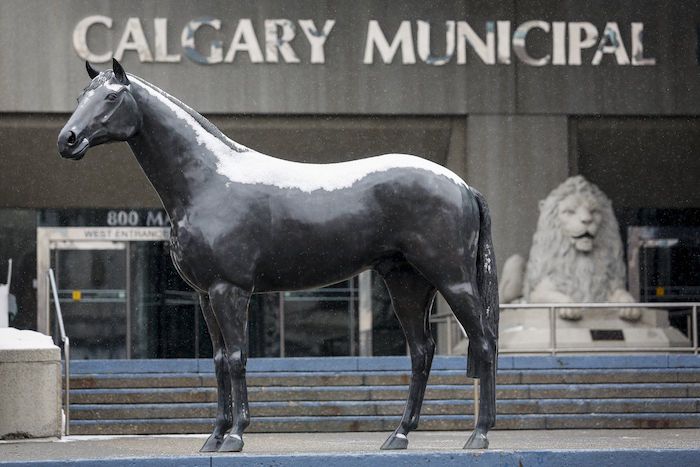 Calgary – City officials say it could cost more than two million dollars to repair the Calgary Municipal Building after someone broke in and set fires that triggered the sprinkler system earlier this month.
Carla Male, who's the acting city manager, says in a news release that there's extensive water damage on three floors of the building.
It includes the equipment on those floors and the building itself.
Male says it will be several months before the final bill is in, but the initial review shows it could cost between $1.3 and $2.2 million.
The tally includes the emergency response required to minimize the damage as well as the relocation of services and restoration of the building, furniture and equipment.
The city expects 80 per cent of the costs to be covered by insurance.
Alberta's police watchdog continues to investigate the arrest of a man who's accused of breaking into the building on Aug. 2.
The Alberta Serious Incident Response Team has said that police tried to talk to the man, but were unsuccessful.
It says several officers fired non-lethal weapons and the man was arrested with the help of a dog team.
ASIRT says the man was transported to hospital after "sustaining significant injury" during that arrest.
This report by The Canadian Press was first published Aug. 12, 2022.
Mangiapane nets 3-year deal, $17.4 million from Flames, avoids salary arbitrati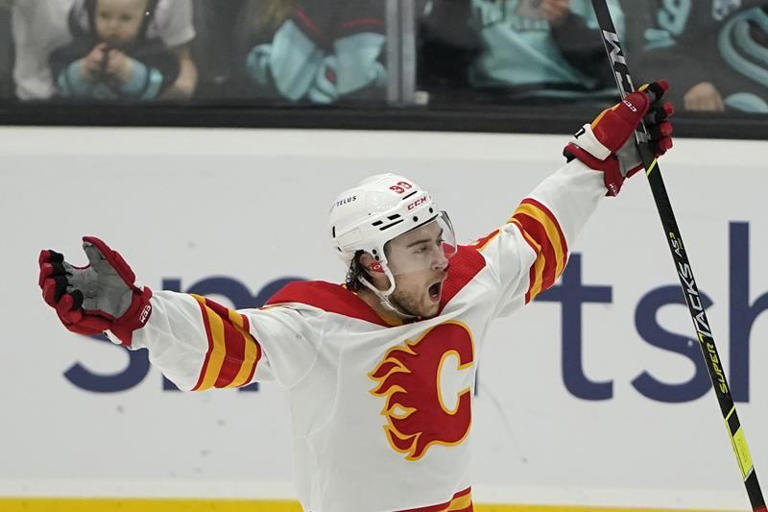 CALGARY — Andrew Mangiapane of the Calgary Flames was rewarded on Monday for setting career highs in goals, assists and points this past season.
The Flames signed the 26-year-old forward to a three-year contract worth $17.4 million.
Mangiapane set career highs in goals (35), assists (20) and points (55) during the 2021-22 NHL season. The winger, who played all 82 regular-season games, finished the season with the fourth-most goals on the Flames and tied for the sixth most road goals in the NHL with 23.
He had three goals and three assists in 12 Stanley Cup playoff games.
Selected by Calgary in the sixth round (No. 166) of the 2015 NHL Entry Draft, Mangiapane has 132 points (78 goals, 54 assists) in 260 regular-season games, and 12 points (six goals, six assists) in 27 playoff games.
Mangiapane was a restricted free agent and avoided a salary arbitration hearing scheduled for Friday.
This report by The Canadian Press was first published Aug. 2, 2022.
The Canadian Press