Asian Canadians demand Derek Sloan be kicked out of the Conservative party for racist remarks
Calgary, AB- Asian Canadians demand Conservative leadership candidate be kicked out of the party for racist remarks.
A new national network, ACT2endracism, calls on political leaders to unequivocally denounce racist attacks by Conservative MP, Derek Sloan, against Chief Public Health Officer of Canada, Dr. Theresa Tam.
The racist online attack against Dr. Tam is the latest example of growing anti-Asian sentiment and violence due to Covid-19. The incidents mobilized Asian communities across Canada to form the new national network, Asian Canadians Together To End Racism (ACT2endracism). Former Alberta MLA Teresa Woo-Paw, of Action, Chinese Canadians Together Foundation:
"Dr. Theresa Tam's steady guidance through this pandemic has reassured Canadians during this unprecedented crisis. Her professional integrity and personal loyalty to our country has been attacked because of her ethnicity."
Human Rights lawyer Walter Chi-yan Tom, of the Chinois progressistes du Québec, agrees:
"This is race-baiting at its lowest. We cannot allow those who lead, or aspire to lead a national political party, to fan the flames of hate in our country. It's racist to think Dr. Tam is less Canadian because she is Chinese."
The group is calling on Members of Parliament, Senators, and political leaders, to publicly condemn anti-Asian racism. They want Conservative leader, Andrew Scheer to send a message and expel Conservative MP, Sloan from caucus. They say the 'turn the other cheek' attitude from political parties perpetuates ongoing oppressions of visible minorities.
We must not forget our painful history where Japanese Canadians faced Internment Camps, along with the 62 years of legislated racism with the Chinese Head Tax and Exclusion Act.
Judy Hanazawa, Greater Vancouver Japanese Canadian Citizens' Association President, added the following:
"During the 1940's Japanese Canadians, like my parents, endured internment and horrible injustices. Sadly, Derek Sloan's repugnant and xenophobic accusations show how the stereotype of Asian Canadians as the perpetual untrustworthy, foreigner persists today."
The network will work with community groups across Canada to collect data, share, develop support and resources to combat racism and hate crime.
Flooding in Fort McMurray leads to request for military assistance from Ottawa
Teen found guilty of manslaughter in hit-and-run death of Calgary police officer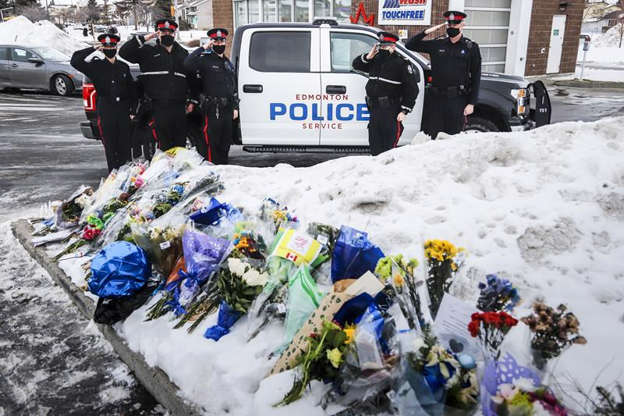 Calgary – A judge has found a teen involved in the hit-and-run death of a Calgary police officer guilty of manslaughter.
Sgt. Andrew Harnett died in hospital on Dec. 31, 2020, after being dragged by a fleeing SUV and falling into the path of an oncoming car.
The driver, who cannot be identified because he was 17 at the time, had testified he was scared when Harnett and another officer approached the vehicle during a traffic stop and he saw Harnett put his hand on his gun.
The teen's lawyer said his client was guilty of manslaughter, but not first-degree murder.
Justice Anna Loparco agreed, saying that although the accused had "outright lied" about the gun, he was in a "panicked state" when he decided to flee and unable to know his actions would cause Harnett's death.
The Crown says it will be seeking an adult sentence.
Loparco says Harnett's behaviour was "exemplary" and there was no indication that he posed a threat to the accused.
"There's no doubt he (the accused) should have realized it was likely to cause death," Loparco said Thursday.
"But I'm unable to conclude this accused turned his mind to the consequences."
This report by The Canadian Press was first published Nov. 10, 2022.
'He's not breathing': Trial begins for Calgary man accused in infant's death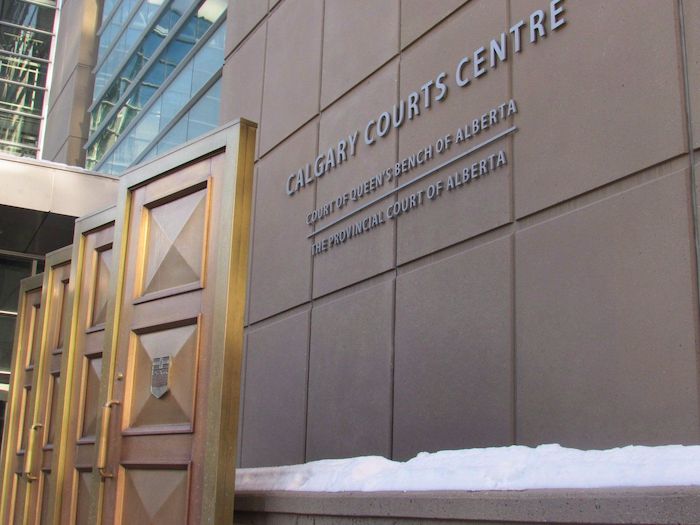 By Colette Derworiz in Calgary
A Calgary father has pleaded not guilty to second-degree murder in the death of his infant son, as court heard the man's 911 call in which he said he was trying to calm the baby down.
The trial for Anthony Karl Kurucz, 32, started Monday in the Court of King's Bench in Calgary. It is scheduled to run for almost three weeks.
Police have said emergency crews were called to a Calgary home in April 2018 to help a three-month-old in medical distress and that Kurucz was alone with his son at the time. The infant, Jayden Cyluck-Kurucz, was unconscious and he died in hospital two days later.
Kurucz was charged in September 2019 after police said the story he provided to medical staff was inconsistent with the boy's symptoms.
On Monday, court heard a recording of the 911 call from Kurucz that came in around 12:15 p.m. on April 25, 2018.
"My baby was freaking out," Kurucz said on the call. "I was trying to calm him down, rock him, that kind of thing."
He said there was blood coming out of his son's nose.
"I'm freaking out because my wife just went to take our dog to the vet," Kurucz said.
He told the dispatcher he believed the boy's heart was still beating.
"He's very floppy, he's very limp," said Kurucz.
When asked by the dispatcher whether the baby was breathing, he responded: "I can't tell. I know his heart is beating, though."
He then asked whether his son was going to live.
"I don't know what to do," said Kurucz on the call. "I didn't do anything wrong to him. I was just trying to calm him down and rock him.
"He's not going to die, is he?"
Kurucz asked the dispatcher, Craig Moxley, whether police were coming. Moxley said paramedics and firefighters were on the way. Moxley confirmed the call during his testimony in court Monday.
Court heard fire crews were the first to arrive at the home in southeastern Calgary.
One of the senior firefighters, Greg Heise, testified that the crew found Kurucz outside.
"The father was holding Jayden on the sidewalk," Heise said Monday. "We were probably caught a little off guard.
"The father said, 'He's not breathing.'"
Heise said first responders placed Jayden on the ground. His colleague started CPR while he tried to open Jayden's airway, he said.
"I was not able to do that," said Heise, noting there was dried blood around the baby's nose and mouth.
He said the father didn't provide much information when Kurucz was asked what happened.
"He was freaking out," said Heise, who noted it was difficult to get a clear answer from the father. "He initially stayed with us.
"At some point, he mentioned he needed to have a cigarette."
Heise said he and his colleague continued to treat Jayden until paramedics arrived a few minutes later.
"He was pale," said Heise, adding there was a bluish tinge around the baby's nose and mouth. "His eyes were open but not reactive."
Another firefighter and a paramedic are scheduled to take the stand Monday afternoon.
This report by The Canadian Press was first published Nov. 7, 2022.