Asian Canadians demand Derek Sloan be kicked out of the Conservative party for racist remarks
Calgary, AB- Asian Canadians demand Conservative leadership candidate be kicked out of the party for racist remarks.
A new national network, ACT2endracism, calls on political leaders to unequivocally denounce racist attacks by Conservative MP, Derek Sloan, against Chief Public Health Officer of Canada, Dr. Theresa Tam.
The racist online attack against Dr. Tam is the latest example of growing anti-Asian sentiment and violence due to Covid-19. The incidents mobilized Asian communities across Canada to form the new national network, Asian Canadians Together To End Racism (ACT2endracism). Former Alberta MLA Teresa Woo-Paw, of Action, Chinese Canadians Together Foundation:
"Dr. Theresa Tam's steady guidance through this pandemic has reassured Canadians during this unprecedented crisis. Her professional integrity and personal loyalty to our country has been attacked because of her ethnicity."
Human Rights lawyer Walter Chi-yan Tom, of the Chinois progressistes du Québec, agrees:
"This is race-baiting at its lowest. We cannot allow those who lead, or aspire to lead a national political party, to fan the flames of hate in our country. It's racist to think Dr. Tam is less Canadian because she is Chinese."
The group is calling on Members of Parliament, Senators, and political leaders, to publicly condemn anti-Asian racism. They want Conservative leader, Andrew Scheer to send a message and expel Conservative MP, Sloan from caucus. They say the 'turn the other cheek' attitude from political parties perpetuates ongoing oppressions of visible minorities.
We must not forget our painful history where Japanese Canadians faced Internment Camps, along with the 62 years of legislated racism with the Chinese Head Tax and Exclusion Act.
Judy Hanazawa, Greater Vancouver Japanese Canadian Citizens' Association President, added the following:
"During the 1940's Japanese Canadians, like my parents, endured internment and horrible injustices. Sadly, Derek Sloan's repugnant and xenophobic accusations show how the stereotype of Asian Canadians as the perpetual untrustworthy, foreigner persists today."
The network will work with community groups across Canada to collect data, share, develop support and resources to combat racism and hate crime.
Flooding in Fort McMurray leads to request for military assistance from Ottawa
Calgary Stampede receives $10M from federal government to aid recovery from pandemic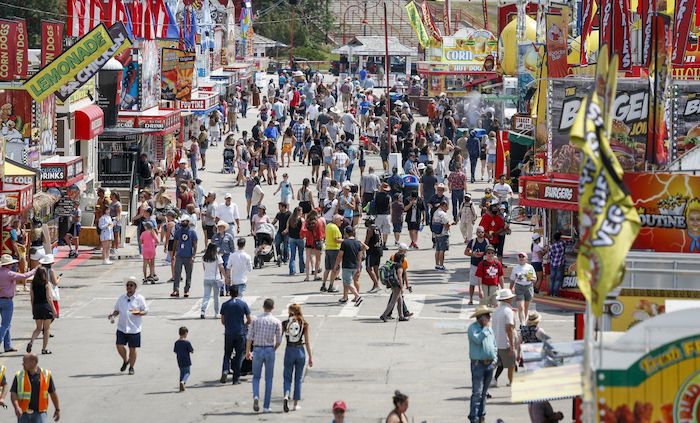 Calgary – The Calgary Stampede has received more than $10 million from the federal government to help it bounce back after last year's event was scaled down due to the COVID-19 pandemic.
A report to the city this week showed the Stampede had an operating loss of $8.3 million in 2021.
Last year's Stampede ran at half capacity because of COVID-19 public health measures and was cancelled all-together the year before.
Daniel Vandal, the federal minister for Prairies Economic Development Canada, says the money aims to support a full-scale Stampede to deliver the "authentic western experience" this year.
He says it would also help to reignite Alberta's visitor economy.
The 2022 Stampede is set to run from July 8 to 17.
"Festivals large and small were hard hit during the pandemic," Vandal said in a news release. "They are events where families and friends come together and take in the exciting atmosphere.
"The tourism industry is facing a strong comeback providing quality jobs across the country, showcasing stunning landscapes and offering exciting experiences right here in Alberta."
The federal government also provided about $1.8 million for four other tourism projects in southern Alberta: Charmed Resorts, Cochrane Tourism Association, Heritage Park and Tourism Calgary.
This report by The Canadian Press was first published June 30, 2022.
Calgary police charge teen accused of trying to hire someone to murder another youth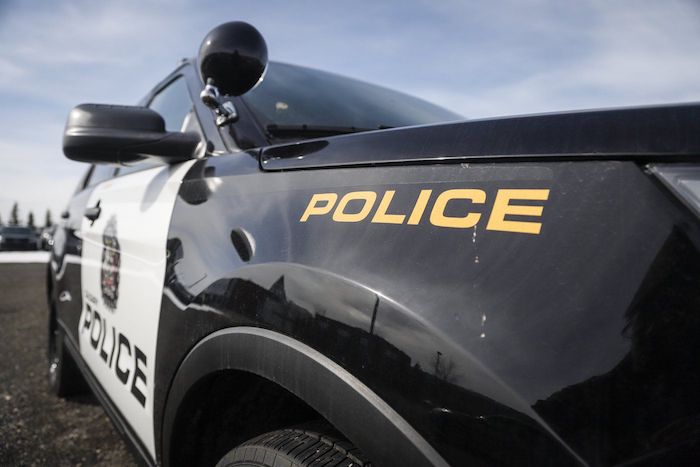 Calgary police are accusing a 16-year-old of trying to hire someone to kill another youth.
Police say in a release that they began investigating last month after getting a complaint.
After a six-week investigation, police say officers gathered enough evidence to support charging the teen.
Staff Sgt. Colin Chisholm says the allegations are disturbing and police are thankful they could investigate before anything tragic happened.
The teen was arrested on Tuesday and is charged with counselling to commit murder, breach of a court order and possession of marijuana.
The suspect cannot be named under provisions of the Youth Criminal Justice Act.
This report by The Canadian Press was first published June 29, 2022.