New Provincial Government says NO Liquor Bans in Provincial Parks
From the Province of Alberta
Liquor ban quashed and rules relaxed
Liquor constraints will be relaxed in Alberta starting this May long weekend.
Premier Jason Kenney and Environment and Parks Minister Jason Nixon are pushing back against the excesses of the nanny state and the 'War on Fun.' Beginning this May long weekend, the liquor ban imposed on eight remaining provincial parks will be lifted. Moving forward, this government is committed to remove unnecessary red tape for festival organizers hosting events in municipalities and provincial parks. Relaxed liquor regulations will also extend to select provincial park day use area picnic sites later this summer.
"It's time to lift prohibition-era restrictions around liquor consumption in Alberta and give responsible adults the freedom to act responsibly. This is part of our plan to take bold, decisive steps to reduce regulatory burden on business and not-for-profit festival organizations. We will take Alberta from being the most over-regulated to the freest economy in Canada."
Alberta Gaming, Liquor and Cannabis regulations have been clarified to allow event organizers the flexibility to serve drinks where they see fit on festival grounds. Albertans will be able to responsibly enjoy the environment festival organizers wish to create. The same strategy is being applied to festivals and events in provincial parks by making approvals for liquor licences less restrictive.
This May long weekend, the liquor ban will be lifted at Aspen Beach, Miquelon Lake, Garner Lake, Dillberry Lake, Pigeon Lake, Whitney Lakes, Jarvis Bay and Wabamun provincial parks. There is no ban in place in Alberta Parks' other provincial campgrounds.
Historically, there has been a liquor ban only over the May long weekend and only in select provincial parks.
"The vast majority of Albertans who enjoy our provincial parks do so responsibly. We should not punish the majority of responsible campers through liquor bans because of the past behaviour of a few bad characters."
Rules and regulations around quiet times, excessive noise and appropriate behaviour continue to be in place and will be enforced as they are in Alberta Parks' other campgrounds. Enforcement staff will shift their focus from enforcing the previous liquor ban to addressing negative behaviour. Liquor consumption in provincial campgrounds is restricted to adults and in campsites only.
Relaxing liquor constraints in municipalities and provincial parks is a commitment under government's Red Tape Reduction strategy and a change to make the lives of Albertans better.
2022 World Senior Men's gold medalist rink and Cheryl Bernard among teams at Senior Curling Championships at Red Deer's Pidherney Centre this week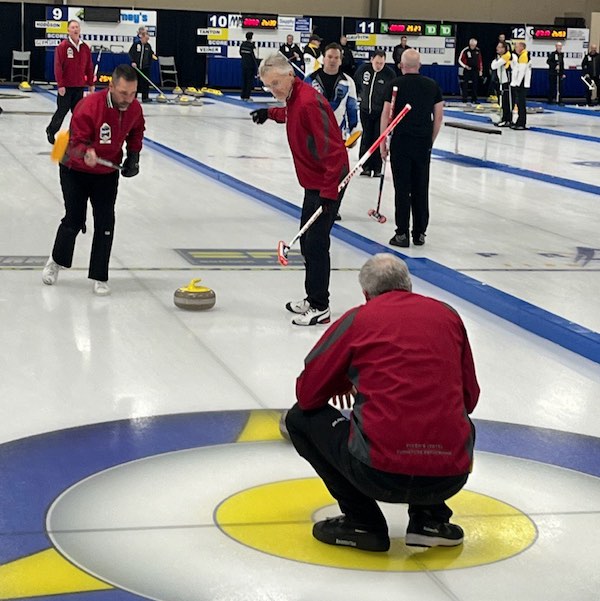 The 2023 Alberta Servus Credit Union Senior Men's and Women's Championships will take place at Red Deer's Pidherney Centre on March 21 to 26.
Thirty-three rinks are on hand to vie for the right to represent Alberta at the Men's and Women's Canadian Championships next fall.
The 2022 World Senior's gold medalists, Team Wade White looks to add yet another championship title to his name alongside teammates, third Barry Chwedoruk, second Dan Holowaychuk and lead George White. While defending Alberta champion, Team Pahl will keep the pressure on to represent Alberta once again.
Other noteworthy names on the men's side include, Mickey Pendergast; Master's Provincial Champion and former teammate of local legend, Rob Armitage, and 2017 Senior's Champion, Glen Hansen.
The talent continues on the women's side with nine of the top senior women's teams in the province.
The star studded line-ups include Olympians, Cheryl Bernard, Carolyn McRorie, Sandra Jenkins and Shannon Kleibrink forming a team under Bernard, and Glenys Bakker and Atina Ford-Johnston skipping their own rinks, with Cory Morris joining Ford-Johnston as lead.
With defending champion, Diane Foster, out of the race, it truly is anyone's title to claim.
Draws run throughout the week with the semi-finals of both the women and men at 9 am on Sunday March 26 followed by the finals at 2 pm.
Admission is free thanks to support from Servus Credit Union.
B.C. parent launches class-action lawsuit against makers of Fortnite video game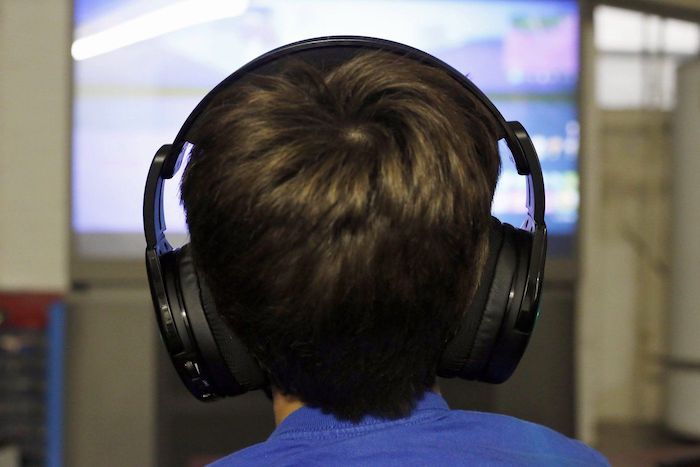 A child plays the video game "Fortnite" in Chicago, Saturday, Oct.6, 2018. A Vancouver parent has launched a proposed class-action lawsuit against the makers of Fortnite, saying the popular video game is designed to be "as addictive as possible" for children. THE CANADIAN PRESS/AP/Martha Irvine
By Chuck Chiang in Vancouver
A Vancouver parent has launched a proposed class-action lawsuit against the makers of Fortnite, saying the popular video game is designed to be "as addictive as possible" for children.
In the lawsuit filed in B.C. Supreme Court on Friday, the plaintiff identified only as A.B. says her son downloaded Fortnite in 2018 and "developed an adverse dependence on the game."
The statement of claim says the game incorporates a number of intentional design choices such as offering rewards for completing challenges and making frequent updates, which encourages players to return repeatedly.
Fortnite creator Epic Games says in a written response released Monday that it will fight the "inflammatory allegations."
The plaintiff statement says Epic Games enriches itself by making content and customization options purchasable via an in-game currency, which are purchased with real cash.
The class-action lawsuit would still need approval from a judge and none of the allegations have been proven in court.
The plaintiff is seeking damages alleging the game breaches the B.C. Business Practices and Consumer Protection Act, as well as for "unjust enrichment" and medical expenses for psychological or physical injuries, among other claims.
"Video games have been around for decades, but Fortnite is unique in that the science and psychology of addiction and cognitive development are at the core of the game's design," the court statement says.
It describes the game as "predatory and exploitative," given its popularity among minors.
Epic Games says the company has had "cabined accounts" in place since 2022, which allow for parents to track their children's playtime and limit purchases.
Other measures such as a daily spending limit for players under 13 and instant purchase cancellations are also in place, the company says.
"These claims do not reflect how Fortnite operates and ignore all the ways parents can control their child's experience through Epic's parental controls," the statement says.
In the lawsuit, A.B. says her son began playing Fortnite: Battle Royale on a Sony PlayStation 4 game console when he was nine years old. The boy, she said, soon began buying various Fortnite products while adding the game to different platforms at home, including on a mobile phone and a computer.
Since that time, A.B. says Epic Games "received payment for numerous charges" made to her credit card without her authorization. The statement says A.B.'s son spent "thousands of dollars" on in-game purchases.
"If Epic Games had warned A.B. that playing Fortnite could lead to psychological harm and financial expense, A.B. would not have allowed (her son) to download Fortnite," the statement says.
The lawsuit, if approved by the court, would cover three classes of plaintiffs: an "Addiction Class" of people who suffered after developing a dependence on Fortnite, a "Minor Purchaser Class" that includes gamers who made purchases in the game while under the age of majority, and an "Accidental Purchaser Class" of users who mistakenly bought items due to the game's design.
The lawsuit would cover all persons affected by Fortnite in Canada except Quebec, where Epic lost its attempt last month to appeal a court decision there to authorize a similar class-action suit.
In the Quebec class-action appeal attempt, Epic lawyers argued the claims that children were becoming addicted to Fortnite were "based purely on speculation," and no scientific consensus exists on cyberaddiction.
Epic Games also said in the Quebec case that it was not given a chance to argue against the claim that minors who bought Fortnite's in-game currency were taken advantage of.
Quebec Appeal Court Justice Guy Cournoyer said in his decision that Epic did not demonstrate any significant error on the lower court judge's decision to authorize the class-action lawsuit in that case.
Epic said in documents made public in a separate legal battle with Apple in the United States that Fortnite made more than US$9 billion combined in 2018 and 2019.
The legal claim in Quebec against the video game maker still needs to be argued in court.
This report by The Canadian Press was first published March 20, 2023.