New Music you didn't know you needed to hear… Or did you?
Music to get you through.
Quarantine is no match for the power of music. What an unprecedented time in our history where LIVE ENTERTAINMENT has come to a screeching halt. Sort of, I mean you can catch it Live Stream. While we are all grateful for such a platform where that can be a possibility, it simply can't replace intimate in person Live Entertainment.
What are we left with? Well hey, thats up to us individually now isn't it? WE WILL GET THROUGH THIS, that I'm sure of. I remember just simply listening to my favourite music until my cassettes didn't work anymore or they were eaten every friggin time I'd try to give it a whirl. Just the act of listening to music could take up hours and hours of my day. Back then I would have done anything to have the access to music that I have now. It's instant now. Any music we want at our finger tips. I say we start a movement where we dedicate some mental health time to listening to music. Bring back the 'lay on the floor and stare at the ceiling' kind of listening to music days.
Not only is it unbelievably therapeutic but there is so much NEW MUSIC right now that is so good!
Heres three albums that are sure to keep you busy, you've probably got them on repeat anyways:
Plain and simple, it's hard to argue with the signature guitar and vocal sound of Gordie Johnson. Guys like me dream of attaining it daily. The energy Big Sugar produces on and off stage is remarkable. Rock n' Roll fused with Reggae and Blues that lights a fire in your heart. This album is fresh and relevant. It's always amazing to see how Big Sugar stays on top of the wave. Turn it up loud, grab a chair for the deck and take a little trip down the new Big Sugar highway that is 'Eternity Now.'
Ooh wee! Matt Mays is one of the best songwriters we've been blessed with as Canadians. Matt has a way with words that will bypass everything and hit you right in the soul. This album is a simple raw record that Matt did himself during this quarantine time we've been told was the "new normal." What a great concept on a record. Through the eyes of human kinds best friend. put the headphones on and take this one in with some fresh coffee and baileys. Or whatever…
3. Notes on a Conditional Form – The 1975
Not gonna lie… The 1975 was not an instant appreciation. I mean of course I respected their work etc. I just wasn't into it. At first. After warming up to the indie weirdness that somehow has crossed into the mainstream I really started to enjoy them and found myself paying more and more attention to their music. Needless to say The 1975 is a trip all its own. Put this on and lay back on the couch, stare up and enjoy. So much to get lost in. Something different.
Glenn Anderson adds some colour to the "Day of Golf"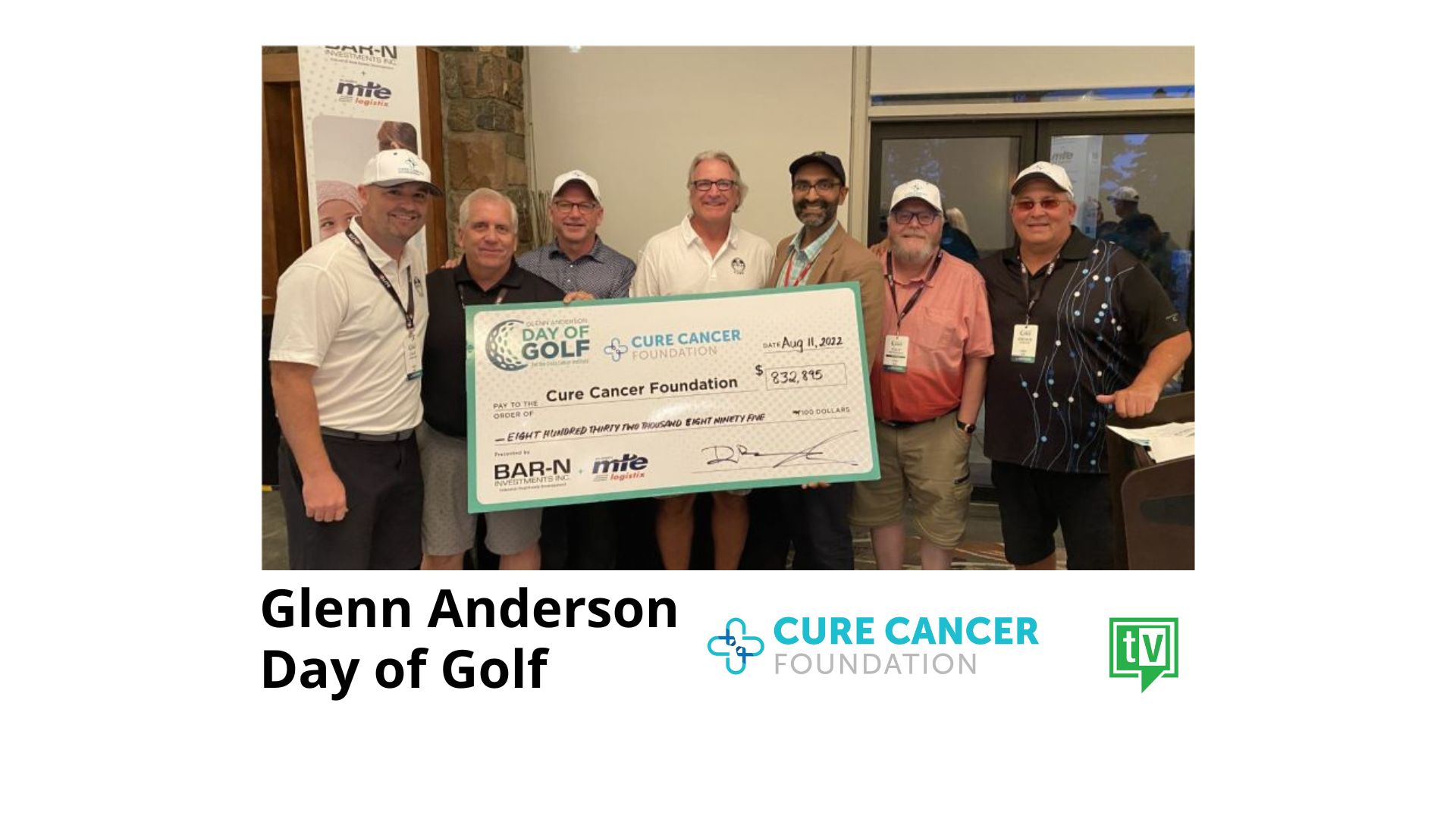 Last week, the 32nd edition of the Glenn Anderson Day of Golf raised an incredible amount of money … in fact more than $832 thousand dollars! Chances are as the numbers are tallied up, that total will be near $900K! That's a big deal and the money raised will fund cancer research. Congratulations to the organizers and a shout out to the Derrick Club who did an amazing job of hosting the event.
But today's story is more about Glenn Anderson. A class act, Anderson travels up to Edmonton from Florida each year to help make this event a roaring success. He told some great stories at a reception the night before the tournament. If you're an Oilers fan, you'll enjoy this video!
Click here to watch the video.
CRTC renews CBC licensing for another five years, tweaks its mandate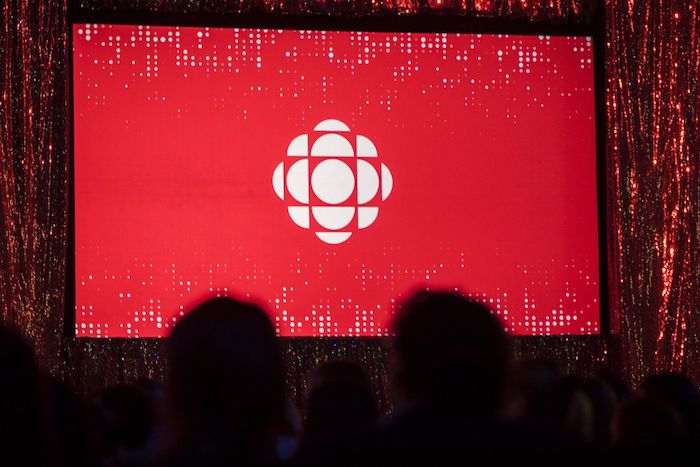 By Sarah Ritchie in Ottawa
The Canadian Radio-television and Telecommunications Commission said Wednesday that it is renewing CBC's licensing, with tweaks to its mandate that will make it spend money on programming produced by people with disabilities, Indigenous and racialized people and the LGBTQ community.
It's also clarifying that it "expects the CBC to maintain local, regional and national news broadcasts in a crisis or emergency on all of its audiovisual and audio services."
That's in response to the broadcaster's decision to replace local supper-hour and late newscasts across the country with its national programming in the early days of the pandemic.
CBC said at the time that it was dealing with staffing issues as some workers were off sick with COVID-19 and others were in isolation. The CRTC noted in its decision that the pandemic has increased demand for news, and "Canadians expect the CBC to disseminate and make available information in the event of an emergency."
The CRTC is dropping the requirement for CBC to maintain minimum thresholds of local programming in urban markets where Canadians have multiple options, but it's maintaining those thresholds in rural parts of the country.
The CBC asked to reduce the number of hours of local TV programming it needs to air per week in its English markets across the board, and to make that up in digital content.
The CRTC noted that actual hours of local programming on English TV stations dropped between 2014 and 2020, although they still meet the minimum requirements.
It said there is a higher risk that less local news would be broadcast in non-metropolitan markets if those requirements are dropped, naming "difficult access to high-speed internet" and "the lack of news bureaus in non-metropolitan areas" as reasons.
The commission says there has been a great deal of change in the media landscape since 2013, the last time the licence was renewed, and it's making changes to the CBC mandate to align with that.
It's setting out new rules to ensure the difference between news and information programming and "branded content" or advertising is clearly distinguished.
CBC will need to submit new reports to the CRTC on a range of topics including workforce diversity, privacy issues and perception and consultation.
The CRTC decision also noted the CBC's digital streaming services for audio and video didn't exist, or didn't exist in their current form, when the last licensing agreement was made.
"As part of its proposal, the CBC requested that it be able to count hours of content exhibited on some of its (digital media broadcasting undertakings) toward meeting its overall content exhibition requirements," the decision said.
However, the commission is instead including that digital content in the broadcaster's spending requirements on Canadian programming, giving the CBC the flexibility to count the cost of online content toward those quotas.
CBC and Radio-Canada's president and CEO said the broadcaster welcomes the CRTC announcement.
"We're pleased that the CRTC has, for the first time ever, recognized the significant contribution of our digital streaming services … to the Canadian content ecosystem," Catherine Tait said in a statement on Wednesday.
The main outcomes covered by the mandate include programming for Indigenous Peoples and diverse Canadians; creating and supporting access to Canadian content; ensuring access to local, regional and national news and information; accessibility of content; and accountability and transparency to the public.
Licences for radio, TV and multiplatform content in both English and French are valid until August 2027.
This report by The Canadian Press was first published June 22, 2022.