Let's put an end to this pandemic: Why my child will not be getting a covid vaccine and what citizens and local politicians need to do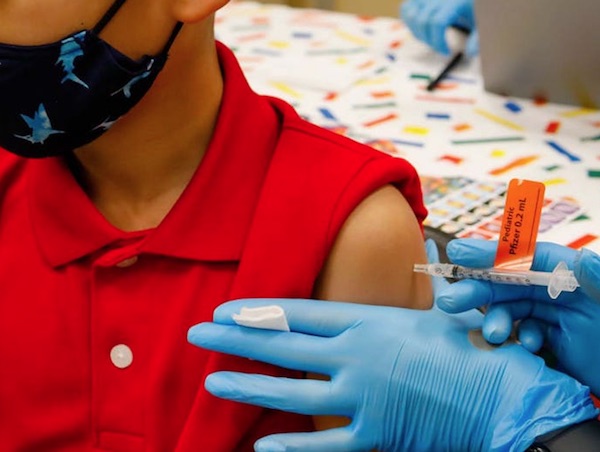 First I just want to say I respect you and your opinions and the decisions you make within your family. Sure I'd love to convince you, but if there's one thing I've learned in the last two years it's this: Decisions people are making around covid are not necessarily about covid. My beliefs and yours are more likely tied to an overall world view.
To let you know about my world view, I've been associated with media my entire adult life. I've always loved it even though I can pinpoint the very day I realized journalism and truth were not the same thing. I spent New Years Eve 1999-2000 in a fully staffed news room because of the Y2K panic. That multi-billion dollar boondoggle turned out to be an incredible farce. In short, rather than investigate the truth thoroughly, the media as a whole convinced itself of an oncoming tragedy. In the end nearly every business in the western world spent time and money trying to fix something that was, as it turned out, absolutely nothing. When it was over the media simply didn't talk about it. No one was at fault. No one paid a price. There was certainly a financial crime in the needless spending of billions of dollars, but there was no follow up. No one was ever charged. Who would you charge anyway? It was like a rumour no one knows who started.
Missing the big party at the turn of the century taught this young reporter a valuable lesson. Even if the vast majority of people are 'certain' about something that has turned into a narrative, it's OK to question it. In fact, it's important to question well established narratives. Basic journalism really.
Enter covid. In the winter of 2020 we all locked down for two weeks to flatten the curve. When the curve didn't flatten we agreed to do everything we could to continue to battle the virus we were told might kill 3 or 4 percent of us. How innocent we were. I was an early proponent of masks. This was back when our government said we should NOT wear masks. I was looking at articles from Asia at the time, which made sense to me because that was where most of the covid was. I saw people in Hong Kong and South Korea going to school and shopping in their masks and I thought they must be on to something. Then for the first, and not the last time in covid, our leaders lied to us. Not just our health leaders, but our provincial Premiers and the people running our public health agencies. "Sorry. We needed all the PPE we could get for people working in health care. It was important for us to lie to you, to save them."
Hhhhhm. No! That was a mistake or something worse. Canadians would have been happy to breathe through an old sweaty shirt if they would have told us the truth. Heck you know Canadians. Half of us would have delivered masks along with Tim Hortons to our nearest hospitals within hours. Healthcare workers would have been wading in masks, drowning in coffee and choking on timbits. That's how Canadians would have acted. We never got the chance. Because they lied. Public health care officials and politicians decided as a group that the public was not to be dealt with squarely, but we should be handled. That makes them liars. They have not changed that position. I can't explain why people continue to believe everything they say.
Somehow the VAST majority of media failed to take our officials to task for lying to us. It broke our trust. Like so many I have not accepted anything media or government and public health officials have said since, without checking on it first. What kind of a reporter would I be if I did? The officials we elected to serve us could have apologized and stuck to the truth and earned our trust back. Instead they double down every chance they get. Politicians are caught breaking the rules they're setting for us constantly. They allow the large multinational store to operate, but they shut down the neighbourhood pub. They allow thousands to attend some events, but punish preachers for opening their doors to a few hundred. They greet each other with drinks and hugs, then put on their masks and step away from each other for the official photographs. Now they're allowing only the double-vaxed to travel while restricting people who have actually tested negative. Comically absurd. All this under the eyes of the media who lift not one finger to complain on our behalf.
So here we are. People have fallen into their camps and very few are switching sides. On one side, are the Pro Mandaters. They continue to invest their trust in the institutions we grew up with. The politicians and the health officials, and the people on TV and in the newspapers have always told the truth right? OK maybe they don't 'always' tell the truth, but our health is their top priority right? You'd certainly hope so, but there's a simple fact that proves differently. TREATMENT. Despite the fact politicians and some leading health officials declare ignorance, they know millions of people are being treated. They know India and Japan have had miraculous results after offering treatment.
They know doctors in the United States and Canada have used over 20 different treatments with results ranging from interesting, to incredible. They don't care. It's not that they just insist vaccine mandates are the best way forward. Those in charge go as far as to ban treatment for desperate, dying people. Then they punish anyone who dares to try to save lives through safe, trusted, well known and widely used treatments. Let me repeat that… they ban treatment for desperate, dying people. Take a second to let that sink in.
When I was younger, a veteran reporter once told me how things really work. At a city council meeting I came to him perplexed at a seemingly stupid decision. He told me that whenever things don't make sense it always has something to do with money. "Stop trying to make sense of it, and start looking for who is making money from that decision." Probably the best advice I ever got until this next piece about politicians. I'm paraphrasing: "When you phone a politician and ask for a call back, you'd better keep this in mind. Politicians don't care about you. They don't care about your tv station. They care about being reelected. If they think talking to you about something voters care about will get them reelected, they'll call you back right away. If not, they'll avoid you like the plague. You need to make them understand this question will influence the next election. You'll get a call every time."
While it's difficult to believe politicians could deny treatment to dying people, it's nearly impossible to think public health officials would be so cruel. I've had a lot of trouble getting my head around that. These are good people. They are in public health care after all. This is a good time to think of that advice about things that don't make sense. So, forget about trying to make sense of it and ask "who is making money from this decision?". Well in this case it's the pharmaceuticals. These are some of the biggest businesses in the world. They have been the most heavily fined businesses in the world. Pre-covid, they were viewed as among the most untrustworthy businesses in the world. Then their public face turned from lawyers and multi-millionaire executives, to public health officials and we forgave (or forgot). In his new book Robert F. Kennedy Jr. examines the relationship between pharmaceuticals and the world's most influential (dare I say powerful) health official, Anthony Fauci. Kennedy outlines how over the many decades of Fauci's leadership, the US has turned into an incredibly unhealthy nation with an insatiable thirst for pharmaceuticals. Instead of promoting healthy lifestyles, public health officials have become intertwined with the pharmaceutical industry. Now it starts to make sense.
Then there's the other side, widely known as the Anti Vaxers even though this is the only vaccine most of them haven't taken. The Pro Mandaters may not know it, but the other side are not against vaccines, they're against MANDATING THIS PARTICULAR vaccine. They know the risk for a severe outcome for people below 70 with no comorbidities is extremely low. They're OK with that risk. They're not OK with being ordered to take part in a medical trial. A lot of them, tens of thousands in fact, have had covid already. Even the NIH admits readily that covid survivors have lasting strong immunity. Can't catch it. Can't pass it on. Unlike vaccinated people who still get sick and pass covid on to someone else. There's only one way to protect yourself from catching covid with statistical success. That's to have had covid already. Why these people are being asked to also get vaccinated is something future medical students will shake their heads at.
Many of us know someone, or know of someone who has died of covid. Other people we know of have been saved by a treatment we're not supposed to even talk about. Those who have died are poorly mourned at small funerals. Those who were saved are buried in a different way. We're not to talk about them. Incredibly as doctors in other parts of the world are treating, and studying, and creating data, our front line health care practitioners are relegated to the sidelines, waiting to see what their public health officials will allow. Some step up at great risk. They diagnose and prescribe treatments their training and experience tells them will work. I've met two people who felt they were close to death when a very brave doctor swept in with treatment cocktails. Neither of the people I talked to knew each other. Their experiences happened months, and miles apart. Both swear they turned around dramatically within hours of their first dose. You'd think they'd stand on the roof and yell out their truth. But they're scared. Who can blame them? Both doctors who treated them have been disciplined. If lives are not as important as the narrative, how could mere careers have a chance?
I'm not personally against the vaccine. I am very much against mandating it, and I am very much against giving it to children. We are here to protect our children, not to ask them to protect us. Knowing that young people are statistically at a greater risk of a serious reaction from the vaccine than they are from covid, I will keep my child away from this particular vaccine. Knowing that children are at less risk from covid than they are from the yearly flu virus I will act accordingly. Children have a statistical 0 % chance of dying from covid and they are not good at spreading it to adults. They don't need to take the risk, as tiny as it is, of suffering from a vaccine reaction.
My final argument is the simple fact that our government's Zero Covid Approach is obviously failing. Show a single country in the world which is both highly vaccinated, and has wiped out covid. There's not a single example. Meanwhile, two prominent countries with good record keeping and advanced health care systems have had remarkable success against covid. Japan has a vaccination rate well above 70%. India is struggling to get to 20%. The two countries have completely different levels of vaccinated citizens, but they share one thing in common. Facing brutal waves of covid earlier this year, in desperation both Japan and India allowed medical treatments.
Less than 20 percent of India's population is vaccinated. Japan's rate is in the 70's. Clearly something other than vaccinations is in play. Treatment.
So how do we get out of this mess here in Alberta, Canada? I'm certainly open to ideas. Personally I only see one way out and one path to get there. It starts at home and leads directly to our local politicians. We need to face our fear of speaking the truth within our families and among our loved ones. We need to resist the name calling and the emotion (speaking to myself here), and stick to reciting boring facts and data. Then a very critical step. We need to talk to our school board members, and our city councillors. They are not affiliated with a political party and don't have to worry about being punished by political bosses. We need to insist they take the measures they can to set us on a new path. The approach of mandating vaccines on employees and restricting citizens while banning medical treatments is a colossal misstep, a divider of families and community, and a devastation on local business. Most importantly it steals the lives of desperate, dying citizens. We need to beg, plead and demand our local politicians stand up against vaccine mandates and restrictions against their citizens in private and public buildings. We need to respect the legal choices of individuals. Together we need to demand doctors be allowed to treat patients the way they always have. With treatment, the need for the restrictions and mandates will vanish. This is the only way to get our communities and our families back, if it's not too late already.
As for the politicians who are in a position to make changes quickly. Remember the advice from my friend and veteran reporter. We need to stop waisting our time with common sense arguments and start appealing to them about the next election. They're reading the polls and those polls tell them most of the voters are afraid. It's a tragedy that leaders with courage are so few and far between, but this is the world we live in and this is the fault of the courageous for avoiding politics. The good news is if we start to demand treatment and this movement grows it's only a matter of time! The very second those same poll-reading politicians see enough people are demanding treatment, they'll suddenly rise above their role of vaccine sales person and switch over to medical treatment advocates. It will happen in the blink of an eye. If you want treatment there when you're the one who gets sick, start advocating now. The best thing about it is everyone wins, because medication is a both – and solution. Medications don't need vaccines to go away, they just make them a voluntary extra precaution.
Premiers tremble at the very thought of contradicting the public health officials they used to hire and fire as they saw fit. The cowardice is embarrassing. Worse. Their cowardice stops so many thousands from encountering a doctor who wants to treat them with available drugs. For the rest of us, their cowardice means we'll continue indefinitely to live in a suspended existence, restricted from going where we want to, when we want to, to do what we want. In fear, we willingly surrendered our freedoms and assaulted our small businesses and our community life. Those freedoms and those communities will not come back until effective medical treatments for covid are no longer banned.
Even though I'm vaccinated to protect my mother my child will not be vaccinated. My older children have made their decisions. My youngest is too young to make that decision. I'll take the lesser of the two risks, and the one that will protect him the most going forward. Most importantly I know there are treatments available and I know who to talk to if someone close to me gets sick.
Here's the Guide to Home Based Treatment for Covid from the American Association of Physicians and Surgeons, and here's the Guide to Covid Early Treatment from a group of US doctors on their website TruthForHealth.
This is not just another protest – Freedom Convoy is heading to Ottawa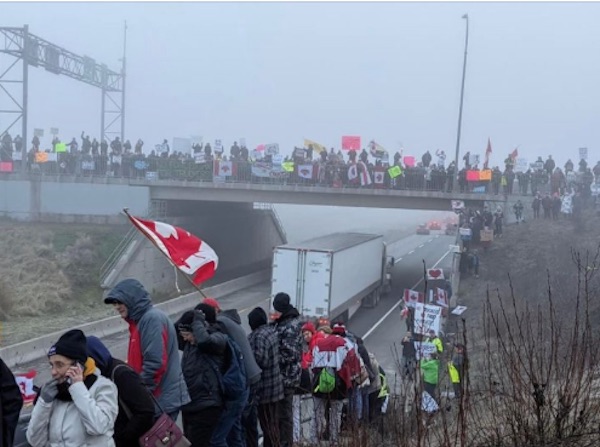 Millions of Canadians are wondering exactly what is happening on the highways leading to Ottawa. An overwhelming amount of traffic is forming, not only on the highways, but also in social media, and on websites dedicated to the "Freedom Convoy".
It appears the federal government's decision to implement a vaccine mandate for truckers has hit a nerve with Canadians opposed to the mandating of vaccines to treat covid. What started out as a cross country rally by truckers aiming to make a statement in Ottawa has exploded into a national and international phenomenon as people from around the world are turning their eyes to Canada to see more and more of the videos, posts, news articles, and podcasts focussing on opposition to mandating health restrictions.
Images of flag-waving Canadians lining up on overpasses to cheer on the truckers which started to trickle out on the weekend, are now flooding the internet. Videos of trucks blowing their horns at intersections and overpasses are being heard in homes across the country and increasingly around the world.
Just what do all these protestors want? One explanation comes from the
GoFundMe page
set up to help support the expenses truckers and supporters are encountering on their trip to Ottawa. That fundraiser easily blew through its initial goal of $3,000,000.00 on Monday morning. The message from fundraiser organizer Tamara Lich begins with these comments:
To our Fellow Canadians, the time for political over reach is over. Our current government is implementing rules and mandates that are destroying the foundation of our businesses, industries and livelihoods. Canadians have been integral to the fabric of humanity in many ways that have shaped the planet.
We are a peaceful country that has helped protect nations across the globe from tyrannical governments who oppressed their people, and now it seems it is happening here. We are taking our fight to the doorsteps of our Federal Government and demanding that they cease all mandates against its people. Small businesses are being destroyed, homes are being destroyed, and people are being mistreated and denied fundamental necessities to survive. It's our duty as Canadians to put an end to this mandates. It is imperative that this happens because if we don't our country will no longer be the country we have come to love. We are doing this for our future Generations and to regain our lives back.
As of Monday morning, a facebook page called
Convoy To Ottawa 2022
is already closing in on 400,000 followers. The group is quickly becoming a favourite place for supporters to share their photos, videos and supportive messages.
Here's a sample of posts and videos streaming in from across the county beginning with videos from the west coast and the east coast posted on Sunday. The beginning stages of this convoy seem to show there's already a groundswell of support. It the momentum continues throughout this week as the convoy approached Ottawa, this may culminate in something Canadians have never seen before.
From a facebook post by Jon Lively
The number of trucks and light vehicles slow rolling out of the east and west coast's today is astonishing. And the turnouts to wave them off were incredible.
I'll admit, I live in a constant state of skepticism to avoid disappointment. But what I'm seeing today sends chills down my spine and brings tears to my eyes. It feels very real.
Regardless of what happens in Ottawa next week, this movement has me feeling a little prouder to be Canadian. I needed that in a bad way. I think we're all feeling that.
I had people message me today who were in the various reception parties in BC and Alberta and they said it was very emotional. Many tears were shed. I understand why.
This is the most encouraging thing any of us in Canada have seen in two years. The love and unity is palpable.
Thank you to everyone involved. Behind you all the way
.
Sunday morning in Vancouver
Sunday morning outside Vancouver
Sunday morning at Abbotsford, BC. Amazing turn out In Abby this morning! Video from Shari Decker
Freedom Convoy to Ottawa coming through Langley, BC, at the crack of dawn on Jan 23, 2022. Video from Jacob Lequijt
Highway 2 North Lacombe overpass just after 10 PM Sunday night
Joining the convoy from Aluc, New Brunswick on Sunday afternoon. Video from 91.9 The Bend
A message from Ontario police Constable Erin Howard representing "Police On Guard"
From Acheson, Alberta (West Edmonton)
Leaving Calgary Monday morning.
Corporate Capture & Youth Checkout: The Covid Scorecard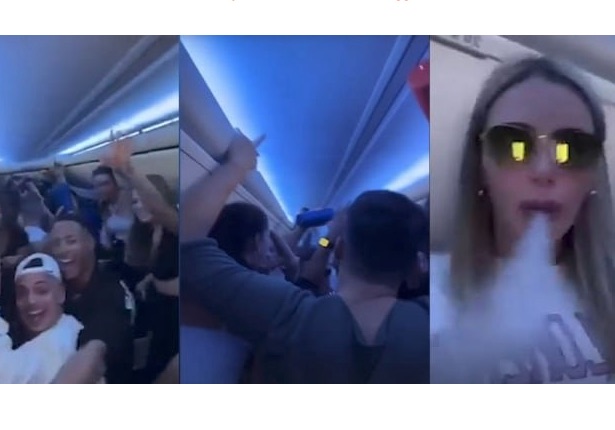 The decade past has witnessed a Great Realignment. (Mind we said realignment, not reset.) The election of Barack Obama through Donald Trump and Covid-19 has seen a tectonic shift in the plates beneath society. Alliances have been broken. Power has shifted. Loyalties have disappeared.
The result is a new coalition, a cult alliance of tech, knowledge-based industry, culture and corporatism. Under cover of social unrest and virus paranoia these former antagonists found common cause in punishing the middle and lower classes of society for not acknowledging their elevated, superior status. (Translation: they voted for Trump.)
These woke apostles are unapologetic. Through censorship, cancel culture and financial, leverage they've created an oligopoly unabashed in bare-knuckled self-interest. And to constantly remind you that they're in charge.
To understand how revolutionary this alliance is one need only recall the dirigiste fervour of the 1960s. While it seemed to everyone at the time that society might tip in the maelstrom of riot and protest, the corporate side never blinked. They viewed the Weathermen and the Red Brigade as fringe outfits that would never see power. They held to the status quo (or privilege in today's CRT newspeak.)
That has changed, because of writers such as French socialist economist Thomas Piketty. Thanks to him Corporate America is now obsessed with Environmental, Social and Governance (ESG), not shareholder value. It is dominated by HR departments deeply committed to radical notions of social justice and racial equity. Inspired by the example of Michelle Obama, they've made Wall Street into Woke Street.
As we wrote in February of 2021 "the New Left now ruthlessly employs Big Tech, Wall Street and the media against its idealogical enemies— including some of its former allies… the Democratic Party of 2021 has morphed from brave to slave, dedicated to intellectual conformity, not contrary opinions. Gone are the civil libertarians like (William) Kunstler. In their place are AOC and her brigades of SJWs purveying hate-speech laws and attacking deniers of the "true climate religion". First amendment rights have been replaced by cancel-culture indictments."
Jordan B. Peterson, who recently resigned his tenured position at University of Toronto, describes the corporate submission: "What in the world is wrong with you? Can't you see that the ideologues who push such appalling nonsense are driven by an agenda that is not only absolutely antithetical to your free-market enterprise, as such, but precisely targeted at the freedoms that made your success possible?
"Can't you see that by going along, sheep-like (just as the professors are doing; just as the artists and writers are doing) that you are generating a veritable fifth column within your businesses? Are you really so blind, cowed and cowardly?"
While this corporate surrender has transpired, another schism has developed under cover of the Covid-19 pandemic panic. Its effect could be just as enduring. This one is based on age.
The group in society most vulnerable to the ravages of the pandemic is the 55+ cohort, the aging Boomers— the same one orchestrating the reaction to the virus. They are also the most afraid of its impact on them personally. It would be no exaggeration to say those health concerns have been reflected in the overbearing lockdown, mask, distancing and detention policies used against the virus. The generation that once worshipped free speech was quick to abandon civil liberties in its panic to save its own hide.
But younger generations who are far less vulnerable to the virus are tired of being participants in the psycho-dramas of aging the Boomers and their death phobia. And they've reached their end. They now flock to clubs, arenas and stadiums to see their friends. They know some of them will get sick, but 99.99 percent of them will be fine even if infected.
They are dismissive of the political shell game of their elders and the autocrats of Big Health. And, as we can see from one of the major sports, they're headed in a new direction.
NHL players, God bless 'em, have recognized that old people's worries are not their worries. For months the league has gone with the Covid catechism to please politicians. Players were ordered to be vaccinated. Anyone testing positive from the wonky PCR test was sidelined. Even asymptomatic players. Games were played with undermanned rosters.
With 100 percent vaccinated, the league still saw 70 percent of players test positive. So the NHL now says "No more". Only players who show symptoms will be removed from play. Excellent athletes are not 81-year-old U.S. senators shaking in their Depends.
With the accepted narrative now collapsing— Britain has abandoned the mask and lockdown mandates— more jurisdictions will do contrition for overshooting the mark. Dottering Joe Biden can talk about belatedly sending out 400 million masks, but he's lost the room. Under 50s have moved on.
The only question is how long the ESG folks propping him up will wait before he's sent overboard. While health is important, everything is second to their power.
Bruce Dowbiggin @dowbboy is the editor of Not The Public Broadcaster (http://www.notthepublicbroadcaster.com). The best-selling author was nominated for the BBN Business Book award of 2020 for Personal Account with Tony Comper. A two-time winner of the Gemini Award as Canada's top television sports broadcaster, he's also a regular contributor to Sirius XM Canada Talks Ch. 167. His new book with his son Evan Inexact Science: The Six Most Compelling Draft Years In NHL History is now available on http://brucedowbigginbooks.ca/book-personalaccount.aspx