Is the Meat Industry Equipped to Handle a Pandemic?
Is the Meat Industry Equipped to Handle a Pandemic?
The COVID-19 pandemic has disrupted industries across the world. One of the main sectors that's concerning experts is the meat and agriculture industry. This concern intensifies in Western Canada since much of the land there is farmland. The imbalance of supply and demand is affecting present-day agricultural production. However, farmers and industry leaders are focused on what is still to come in the future.
From labour shortages to potential outbreaks during production, the future of the meat industry is unclear. The outcome will depend on several factors: government aid, the spread of the virus and COVID-19's behaviour — which is often unpredictable. Ultimately, the present handling of the meat industry may impact its future and relationship with consumers.
Current Standing
The Government of Canada recently decided to assist farms across the country with federal funding. These farms rely on the production and exportation of meats like beef, pork and chicken to reach supply and demand needs. However, as the virus continues spreading, farmworkers need to maintain physical distance and increase sanitation practices. The government's funding will compensate workers during this time.
For Canada, part of the stress on the industry comes from the exportation needs. While farmers need to meet country-wide demands, Canada is also an international exporter, especially for the United States.
While the industry is currently suffering from labour shortages, production remains relatively stable. Farmers are adapting to meet new supply and demand requirements. For instance, since restaurants are closing, demands for certain foods, like cheese, will decrease. As workers fall ill and farms need to enforce social distancing, though, production is slowing down.
The funding from Canada's federal government is supposed to help workers, especially those who are newly arriving. Migrants from Mexico and the Caribbean make up a large portion of Canada's agricultural workforce. However, whether this funding will be enough is yet to come to light. Additionally, ensuring the even distribution of that money to migrant workers is another issue.
The Industry's Future
Many experts are focusing on the road ahead. While the current path is fluctuating, the future may hold a more dangerous outcome for the industry. If the virus continues spreading at its current rate, farms may see more issues than ever before.
One of the main factors is the labour shortage. Currently, Canada's farming labour force is lacking. Production is slow, and workers don't have the resources and help they need to meet demands. In the future, this could worsen as fewer employees are available. For instance, the poultry sector faces significant demands every day. Part of the process of raising chickens includes weeks of tending to them. If there aren't enough people to do this job, consumers will see the availability of chicken drop.
The issue of perishables will also present itself. As meat processing must be quick, slower production means more goods will go to waste. Meeting supply and demand requires healthy workers to keep the chain going.
The other major factor that will affect the industry is the spread of the virus. That depends on how the Canadian government handles COVID-19 and how efficiently people practice social distancing. Federal funding will aid production, but if the virus remains present, it will continue spreading. If it reaches processing plants, contamination will become a more serious issue than it already is.
Next Steps
To increase resources and support for farmers and migrant workers, the government will need to provide more emergency funding. This step allows the agriculture industry to invest in more tools, sanitation products, financial support and benefits for all workers. Monitoring the spread of the virus is also crucial. If the government can properly track and isolate cases, COVID-19 will dwindle in its effects. Then, meat industry workers will not have to worry about contracting or spreading the coronavirus.
Canadian Federal Government Taking Measures to Reduce Impact of COVID-19 on Agriculture
11 states consider 'right to repair' for farming equipment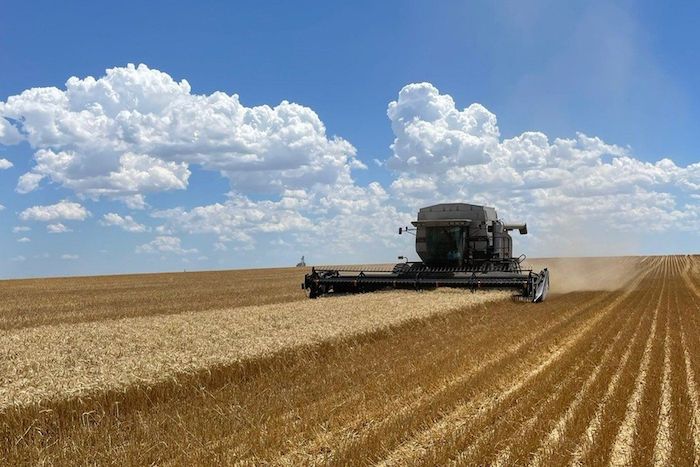 By Jesse Bedayn in Denver
DENVER (AP) — On Colorado's northeastern plains, where the pencil-straight horizon divides golden fields and blue sky, a farmer named Danny Wood scrambles to plant and harvest proso millet, dryland corn and winter wheat in short, seasonal windows. That is until his high-tech Steiger 370 tractor conks out.
The tractor's manufacturer doesn't allow Wood to make certain fixes himself, and last spring his fertilizing operations were stalled for three days before the servicer arrived to add a few lines of missing computer code for $950.
"That's where they have us over the barrel, it's more like we are renting it than buying it," said Wood, who spent $300,000 on the used tractor.
Wood's plight, echoed by farmers across the country, has pushed lawmakers in Colorado and 10 other states to introduce bills that would force manufacturers to provide the tools, software, parts and manuals needed for farmers to do their own repairs — thereby avoiding steep labor costs and delays that imperil profits.
"The manufacturers and the dealers have a monopoly on that repair market because it's lucrative," said Rep. Brianna Titone, a Democrat and one of the bill's sponsors. "(Farmers) just want to get their machine going again."
In Colorado, the legislation is largely being pushed by Democrats while their Republican colleagues find themselves stuck in a tough spot: torn between right-leaning farming constituents asking to be able to repair their own machines and the manufacturing businesses that oppose the idea.
The manufacturers argue that changing the current practice with this type of legislation would force companies to expose trade secrets. They also say it would make it easier for farmers to tinker with the software and illegally crank up the horsepower and bypass the emissions controller — risking operators' safety and the environment.
Similar arguments around intellectual property have been leveled against the broader campaign called 'right to repair,' which has picked up steam across the country — crusading for the right to fix everything from iPhones to hospital ventilatorsduring the pandemic.
In 2011, Congress passed a law ensuring that car owners and independent mechanics — not just authorized dealerships — had access to the necessary tools and information to fix problems.
Ten years later, the Federal Trade Commission pledged to beef up its right to repair enforcement at the direction of President Joe Biden. And just last year, Titone sponsored and passed Colorado's first right to repair law, empowering people who use wheelchairs with the tools and information to fix them.
For the right to repair farm equipment — from thin tractors used between grape vines to behemoth combines for harvesting grain that can cost over half a million dollars — Colorado is joined by 10 states including Florida, Maryland, Missouri, New Jersey, Texas and Vermont.
Many of the bills are finding bipartisan support, said Nathan Proctor, who leads Public Interest Research Group's national right to repair campaign. But in Colorado's House committee on agriculture, Democrats pushed the bill forward in a 9-4 vote along party lines, with Republicans in opposition even though the bill's second sponsor is Republican Rep. Ron Weinberg.
"That's really surprising, and that upset me," said the Republican Wood.
Wood's tractor, which flies an American flag reading "Farmers First," isn't his only machine to break down. His grain harvesting combine was dropping into idle, but the servicer took five days to arrive on Wood's farm — a setback that could mean a hail storm decimates a wheat field or the soil temperature moves beyond the Goldilocks zone for planting.
"Our crop is ready to harvest and we can't wait five days, but there was nothing else to do," said Wood. "When it's broke down you just sit there and wait and that's not acceptable. You can be losing $85,000 a day."
Rep. Richard Holtorf, the Republican who represents Wood's district and is a farmer himself, said he's being pulled between his constituents and the dealerships in his district covering the largely rural northeast corner of the state. He voted against the measure because he believes it will financially impact local dealerships in rural areas and could jeopardize trade secrets.
"I do sympathize with my farmers," said Holtorf, but he added, "I don't think it's the role of government to be forcing the sale of their intellectual property."
At the packed hearing last week that spilled into a second room in Colorado's Capitol, the core concerns raised in testimony were farmers illegally slipping around the emissions control and cranking up the horsepower.
"I know growers, if they can change horsepower and they can change emissions they are going to do it," said Russ Ball, sales manager at 21st Century Equipment, a John Deere dealership in Western states.
The bill's proponents acknowledged that the legislation could make it easier for operators to modify horsepower and emissions controls, but argued that farmers are already able to tinker with their machines and doing so would remain illegal.
This January, the Farm Bureau and the farm equipment manufacturer John Deere did sign a memorandum of understanding — a right to repair agreement made in the free market and without government intervention. The agreement stipulates that John Deere will share some parts, diagnostic and repair codes, and manuals to allow farmers to do their own fixes.
The Colorado bill's detractors laud that agreement as a strong middle ground while Titone said it wasn't enough, evidenced by six of Colorado's biggest farmworker associations that support the bill.
Proctor, who is tracking 20 right to repair proposals in a number of industries across the country, said the memorandum of understanding has fallen far short.
"Farmers are saying no," Proctor said. "We want the real thing."
___
Jesse Bedayn is a corps member for the Associated Press/Report for America Statehouse News Initiative. Report for America is a nonprofit national service program that places journalists in local newsrooms to report on undercovered issues.
New agri-processing tax credit to attract large-scale investment and diversify Alberta economy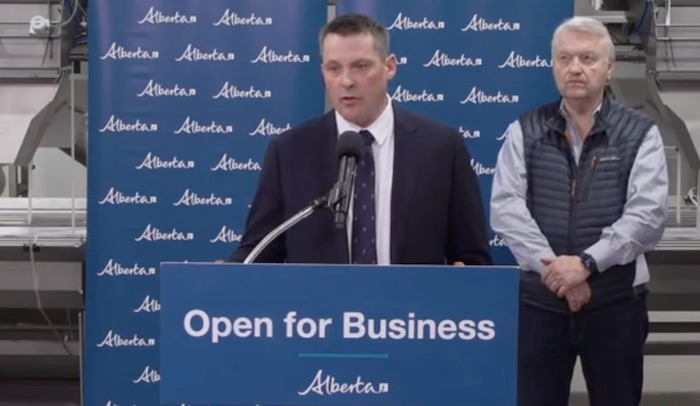 Capitalizing on value-added agriculture
Alberta is introducing a new agri-processing tax credit that will help attract large-scale investment, diversify the economy and create jobs for Albertans.
As provinces and states across North America look to capitalize on the potential of the agri-processing industry, Alberta will build on the province's competitive advantages by launching a new tax credit program in spring 2023. The program will ensure Alberta maintains a competitive edge over other jurisdictions and is able to maximize the number of opportunities that help grow the economy and create jobs.
Budget 2023 will introduce the Alberta Agri-Processing Investment Tax Credit to provide a 12 per cent non-refundable tax credit to support this growth and attract investment. To be eligible, corporations must make a minimum capital investment of $10 million in value-added agri-processing in Alberta.
"Agriculture has been a key part of Alberta's economy for more than 100 years and I'm excited to see this tax credit program roll out so that it continues to be a key part of our economy in the future. Alberta's agricultural producers play an important role in feeding the world and I look forward to seeing further innovation and growth in this sector."
"Alberta has the fundamentals to take our value-added agriculture industry to new heights and meet the increasing global demand for food. The new agri-processing tax credit will allow us to attract large-scale agri-food projects that will help grow our industry, increase opportunities for primary producers, create jobs and feed the world."
As Alberta's oldest industry, agriculture is foundational to the province's economy and identity. Incentivizing large capital investments will ensure the sector remains strong for generations to come and capable of adapting to the economy of the future.
"The Alberta Agri-Processing Investment Tax Credit further positions Alberta as an attractive place to do business. By supporting this quickly evolving and increasingly competitive sector, this government is further encouraging investment that will create jobs and grow Alberta's economy."
"With the introduction of the agri-processing investment tax credit, Alberta has positioned itself to attract more large-scale sector investments than ever before from companies like mine. This is the right way for Alberta's agri-food sector to support diversification, create jobs, compete and win."
"Alberta is widely recognized in the business community for its competitive tax rates, skilled workforce and strong primary agriculture sector. By offering a 12 per cent tax credit to agri-food processors making a minimum investment of $10 million, Alberta is maintaining its status as a top destination for value-added agricultural projects."
"Population growth, a changing climate and increased costs of food are all indicators that food security will be a growing challenge. The new agri-processing tax credit program is a great incentive that will continue to highlight rural Alberta as the home of an innovative agriculture industry that plays a vital role in supporting food production."
Quick facts
Food manufacturing sales reached a record $20.1 billion in 2021 and the sector employed 22,400 Albertans.
The food manufacturing sector was the largest manufacturing industry in the province, accounting for 23.8 per cent of total provincial manufacturing sales in 2021.
Global demand for food is expected to increase by up to 56 per cent by 2050.