"Focused Protection" instead of COVID Restrictions. Three prominent epidemiologists calling for a new global response to COVID-19
When it comes to COVID-19, one way or another countries around the world are eventually going to achieve herd immunity.  The way most countries are approaching the situation currently will stretch out the amount of time it's going to take.  There are good reasons for that.  But now that the virus has been with us for close to a year we've learned not everyone is at the same risk of a serious outcome.  Some leading epidemiologists think it's time to take another look at the global response to COVID.  As businesses close, millions look for work, seniors long for a hug from a loved one, and young people dream of getting back to their favourite sport, a new approach is being recommended.
The first few days of October, a group of epidemiologists headed by Harvard University's Dr. Martin Kulldorff, Oxford University's Dr. Sunetra Gupta, and Stanford University's Dr. Jay Bhattacharya met to discuss the way governments around the world are reacting to the COVID-19 crisis.  As a result of their discussions they posted The Great Barrington Declaration, a call for "Focused Protection".  The declaration outlines a new strategy they hope governments around the world will soon adopt.  Coming out of their meeting the three co-signers of the declaration were interviewed by Freddie Sayers of UnHerd.  Here's the fascinating discussion of why these leading thinkers are calling for a different global response to the pandemic.

On October 4, 2020, this declaration was authored and signed in Great Barrington, United States, by:

Dr. Sunetra Gupta, professor at Oxford University, an epidemiologist with expertise in immunology, vaccine development, and mathematical modeling of infectious diseases.

Dr. Jay Bhattacharya, professor at Stanford University Medical School, a physician, epidemiologist, health economist, and public health policy expert focusing on infectious diseases and vulnerable populations.
"This is the saner approach, the more scientific approach," the authors tell Freddie Sayers
The Great Barrington Declaration
As infectious disease epidemiologists and public health scientists we have grave concerns about the damaging physical, and mental health impacts of the prevailing COVID-19 policies and recommend an approach we call Focused Protection.
Coming from both the left and right, and around the world, we have devoted our careers to protecting people. Current lockdown policies are producing devastating effects on short and long-term public health. The results (to name a few) include lower childhood vaccination rates, worsening cardiovascular disease outcomes, fewer cancer screenings and deteriorating mental health – leading to greater excess mortality in years to come, with the working class and younger members of society carrying the heaviest burden. Keeping students out of school is a grave injustice. 
Keeping these measures in place until a vaccine is available will cause irreparable damage, with the underprivileged disproportionately harmed.
Fortunately, our understanding of the virus is growing. We know that vulnerability to death from COVID-19 is more than a thousand-fold higher in the old and infirm than the young. Indeed, for children, COVID-19 is less dangerous than many other harms, including influenza. 
As immunity builds in the population, the risk of infection to all – including the vulnerable – falls. We know that all populations will eventually reach herd immunity – i.e.  the point at which the rate of new infections is stable – and that this can be assisted by (but is not dependent upon) a vaccine. Our goal should therefore be to minimize mortality and social harm until we reach herd immunity. 
The most compassionate approach that balances the risks and benefits of reaching herd immunity, is to allow those who are at minimal risk of death to live their lives normally to build up immunity to the virus through natural infection, while better protecting those who are at highest risk. We call this Focused Protection. 
Adopting measures to protect the vulnerable should be the central aim of public health responses to COVID-19. By way of example, nursing homes should use staff with acquired immunity and perform frequent PCR testing of other staff and all visitors. Staff rotation should be minimized. Retired people living at home should have groceries and other essentials delivered to their home. When possible, they should meet family members outside rather than inside. A comprehensive and detailed list of measures, including approaches to multi-generational households, can be implemented, and is well within the scope and capability of public health professionals. 
Those who are not vulnerable should immediately be allowed to resume life as normal. Simple hygiene measures, such as hand washing and staying home when sick should be practiced by everyone to reduce the herd immunity threshold. Schools and universities should be open for in-person teaching. Extracurricular activities, such as sports, should be resumed. Young low-risk adults should work normally, rather than from home. Restaurants and other businesses should open. Arts, music, sport and other cultural activities should resume. People who are more at risk may participate if they wish, while society as a whole enjoys the protection conferred upon the vulnerable by those who have built up herd immunity.
Great Barrington, Massachusetts, 4th October 2020
To sign the declaration, follow this link
www.GBdeclaration.org
As of Wednesday, October 7 (only 3 days into this campaign) this declaration has been signed by over 3,500 Medical & Public Health Scientists, over 5,600 Medical Practitioners, and by over 84,000 members of the general public. 
Alberta Chambers of Commerce calls on Province to reopen business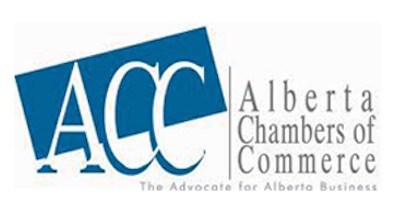 From the Alberta Chambers of Commerce
ACC calls on government to safely reopen shuttered businesses
Ten months into the COVID-19 pandemic, the Alberta Chambers of Commerce is calling on the Alberta government to find ways to safely reopen closed businesses wherever possible. The call comes after Premier Jason Kenney announced last week that current COVID-19 restrictions will remain in place for at least another two weeks.
"Our position has always been—and will continue to be—that Alberta's government take action informed by the advice of the chief medical officer of health," says ACC President and CEO Ken Kobly. "At the same time, we're nearly a year into this pandemic and many businesses have been forced to endure months of shutdowns. This is simply not a sustainable situation for our job creators or our provincial economy."
Kobly says that there have been success stories of government working with industry to facilitate limited reopening, pointing to new guidelines that have allowed Alberta registered massage therapists to resume work under certain guidelines as an example.
"As I've said many times before, public health is and must continue to be our number one priority. And we've seen examples of government and industry coming together to find safer ways for Alberta business to operate," says Kobly. "Albertans are keen to get back to work. Unfortunately, the more time that goes on, the less likely that becomes. Time is of the essence to find ways to safely keep our economy going."
K to 12 students back in schools next week but all other restrictions in place at least two more weeks
From the Province of Alberta
K-12 students return to in-person learning
All students will return to in-person learning, as planned, on Jan. 11. Mandatory health measures will remain in effect across the province until at least Jan. 21.
The decision to return to in-class learning is based on the latest evidence which shows that before the winter break, new case rates in schools plateaued and then dropped in December, once restrictions on social gatherings and group activities were in place.
"I want to recognize the effort of school staff, teachers and parents to follow health measures and help us keep classrooms safe for Alberta students. I'm confident this effort will continue and we'll see a successful return to in-person learning to the benefit of all students."
"Schools play a critical role in supporting student learning as well as their emotional health and overall well-being. In September, the vast majority of parents chose in-person learning for their children during the pandemic and schools have been diligently following the extensive health measures in place. A return to school will provide our students with the familiar daily routine of learning in class and will restore some sense of normalcy for both students and families amidst these unusual times."
While students return to in-person learning, all Albertans, businesses, organizations and service providers must continue to follow existing health measures until at least Jan. 21. Active evaluation of the latest public health data is underway and will be used to re-evaluate the current level of restrictions over the coming weeks.
Businesses, organizations and service providers will be given at least one week's notice prior to changes to the current health measures that may affect them. Government will continue to consult with affected industries.
"The health measures that were put in place in December have helped to reduce the number of active cases, but it's not enough. Case numbers, hospitalizations and testing positivity rates remain high. We will be carefully evaluating the data over the coming weeks to determine what options we have to give Albertans back more flexibility in their lives, and give businesses a chance to reopen. But the worst thing we could do would be to increase the chances of another surge, which would threaten our health-care system again and require more restrictions. We must be careful and deliberate, and avoid the roller-coaster of uncertainty that a new surge would create."
"Our government will continue to engage with businesses to provide the necessary supports during this pandemic. To date, more than 35,000 small businesses have accessed over $232 million in funding through our relaunch grant and I encourage any eligible employers to apply today."
"We cannot back off early and risk losing the gains we've made since restrictions were put in place in December. We are asking everyone to remain a part of the solution and keep following the public health measures until we see numbers come down to the point that we can start reopening the province."
"These mandatory measures are in place to slow the spread of COVID-19 and we are not yet in a position to remove or reduce them. Keeping these measures in place means we are again asking Albertans to make sacrifices – but they are necessary to protect our province. We all have the power to make individual choices to follow the health guidelines and help protect our loved ones, colleagues and neighbours. We are asking you to keep making those good choices."
Alberta's government is responding to the COVID-19 pandemic by protecting lives and livelihoods with precise measures to bend the curve, sustain small businesses and protect Alberta's health-care system.