Edmontonians begin to receive their new waste carts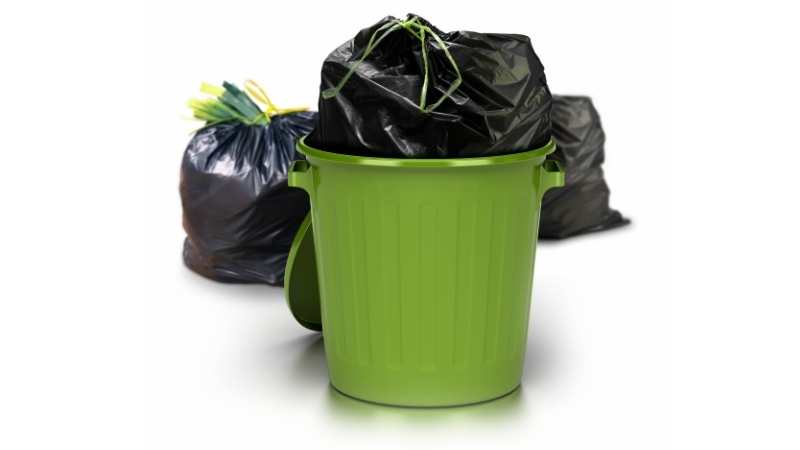 March 15, 2021
Between March 15 and August 31, approximately 250,000 homes in Edmonton will receive new garbage and food scraps carts as the City of Edmonton implements the Edmonton Cart Rollout program in six phases. The new cart-based system incorporates research and public engagement along with two years of testing the cart-based system in 13 pilot neighbourhoods.
"The Edmonton Cart Rollout is an essential step in Edmonton's journey to become more sustainable and environmentally friendly as we grow," said Don Iveson, Mayor. "These carts will allow us to reduce overall waste and accomplish a 90 per cent waste diversion from landfills — all while improving safety conditions for our workers."
Over the coming months, and in partnership with all Edmontonians, the City aims to send less waste to landfill and continue to work towards a zero waste future while helping residents transition to the new system.
"Now more than ever, we need Edmontonians' help as we embark on the new system," said Councillor Jon Dziadyk. "Reducing waste at home and better using what we have will help make the program a success."
As cart delivery begins, each home will receive a garbage cart, a food scraps cart and a food scraps pail. Approximately 19,000 homes that pre-selected a 120L cart earlier this year will receive the smaller sized garbage cart. All other homes will receive the default large (240L) garbage cart. Starting April 6, residents can exchange their garbage cart size anytime after they receive their carts by submitting an online request. The City highly recommends that residents use the carts for a few weeks before submitting an exchange request based on the two to six week learning curve observed in the homes that tested the program. The new way of sorting and setting out waste takes a little time to get used to. The City also offers an Assisted Waste collection service for customers who have difficulty getting their waste to the curb or lane. For information on the cart exchange and collection assistance, visit edmonton.ca/waste.
Along with the carts, each home will receive an information package which includes a welcome brochure, What Goes Where poster, collection calendar and city map to help residents determine their first cart collection day. Residents should not use their carts until their first cart collection day as automated collection will not begin until carts are delivered to all homes in a certain phase. Residents who receive carts from March 15 to April 10 will start the cart-based collection the week of April 13.
Residents can download the free WasteWise app in the App Store or Google Play for sorting information and collection day reminders. Edmontonians can also find their cart delivery period, proper set-out and sorting information as well as sign up for a virtual education session at edmonton.ca/waste. Sessions are live now and will be available until the Fall.
"We're so excited to be launching this new program," said Jodi Goebel, Director, Waste Strategy. "With the Cart Rollout, we're joining other cities all over North America in sorting waste at home to help keep food scraps and yard waste out of the landfill."
WestJet signs code share agreement with Dutch airline KLM
CALGARY — WestJet Airlines has expanded an existing code-share agreement with KLM Royal Dutch Airlines.
The Calgary-based airline says it will now be able market flights operated by KLM, which it says means WestJet travellers will be able to easily transfer through Amsterdam's Schiphol Airport to 18 European cities.
WestJet says the code-share agreement builds on the airline's new non-stop service between Calgary and Amsterdam, operating twice weekly beginning Aug. 5 and increasing to three times weekly on Sept. 9.
The new flights to Amsterdam are part of the airline's Boeing 787 Dreamliner program, which started flights to Europe in 2019 with routes to Paris, London and Dublin.
Code-share agreements allow airlines to sell tickets to places they don't fly to on flights operated by a partner airline, and they allow airlines to increase their market presence and make it more convenient for travellers to fly with them.
KLM already had a code-share agreement with WestJet that allowed the Dutch airline to sell tickets on flights operated by WestJet in Canada.
This report by The Canadian Press was first published July 26, 2021.
The Canadian Press
Brookfield Asset Management completes privatization of Brookfield Property partners
CALGARY — Brookfield Asset Management Inc. says it has closed a deal to acquire the remaining stake in Brookfield Property Partners.
The previously announced deal to buy the stake in the firm it already owns will also take the real estate firm private. 
Under the deal, unitholders have a choice of US$18.17 in cash, 0.4006 of a Brookfield Asset Management class-A limited voting share or 0.7268 of a BPY preferred unit, with limits for each category.
Brookfield Property REIT Inc. says it is redeeming all of its outstanding 6.375% Series A cumulative redeemable preferred stock on Aug. 19 for $25 per share cash, plus all accumulated and unpaid dividends for total proceeds of more than $25.21.
The agreement was overwhelmingly approved on July 16 by Brookfield Property Partners minority unitholders.
Brookfield Property Partners owns or operates a wide variety of properties. including office buildings, shopping malls and other properties across the world.
This report by The Canadian Press was first published July 26, 2021.
Companies in this story:(TSX:BPY.UN, TSX:BAM.A)
The Canadian Press