Edmontonians begin to receive their new waste carts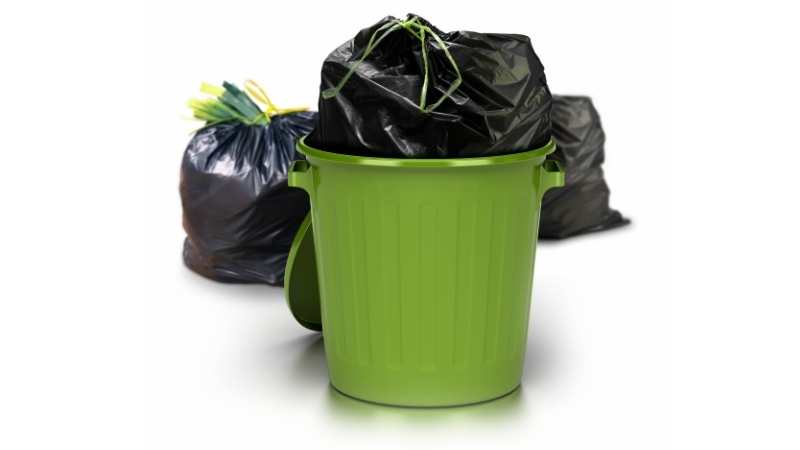 March 15, 2021
Between March 15 and August 31, approximately 250,000 homes in Edmonton will receive new garbage and food scraps carts as the City of Edmonton implements the Edmonton Cart Rollout program in six phases. The new cart-based system incorporates research and public engagement along with two years of testing the cart-based system in 13 pilot neighbourhoods.
"The Edmonton Cart Rollout is an essential step in Edmonton's journey to become more sustainable and environmentally friendly as we grow," said Don Iveson, Mayor. "These carts will allow us to reduce overall waste and accomplish a 90 per cent waste diversion from landfills — all while improving safety conditions for our workers."
Over the coming months, and in partnership with all Edmontonians, the City aims to send less waste to landfill and continue to work towards a zero waste future while helping residents transition to the new system.
"Now more than ever, we need Edmontonians' help as we embark on the new system," said Councillor Jon Dziadyk. "Reducing waste at home and better using what we have will help make the program a success."
As cart delivery begins, each home will receive a garbage cart, a food scraps cart and a food scraps pail. Approximately 19,000 homes that pre-selected a 120L cart earlier this year will receive the smaller sized garbage cart. All other homes will receive the default large (240L) garbage cart. Starting April 6, residents can exchange their garbage cart size anytime after they receive their carts by submitting an online request. The City highly recommends that residents use the carts for a few weeks before submitting an exchange request based on the two to six week learning curve observed in the homes that tested the program. The new way of sorting and setting out waste takes a little time to get used to. The City also offers an Assisted Waste collection service for customers who have difficulty getting their waste to the curb or lane. For information on the cart exchange and collection assistance, visit edmonton.ca/waste.
Along with the carts, each home will receive an information package which includes a welcome brochure, What Goes Where poster, collection calendar and city map to help residents determine their first cart collection day. Residents should not use their carts until their first cart collection day as automated collection will not begin until carts are delivered to all homes in a certain phase. Residents who receive carts from March 15 to April 10 will start the cart-based collection the week of April 13.
Residents can download the free WasteWise app in the App Store or Google Play for sorting information and collection day reminders. Edmontonians can also find their cart delivery period, proper set-out and sorting information as well as sign up for a virtual education session at edmonton.ca/waste. Sessions are live now and will be available until the Fall.
"We're so excited to be launching this new program," said Jodi Goebel, Director, Waste Strategy. "With the Cart Rollout, we're joining other cities all over North America in sorting waste at home to help keep food scraps and yard waste out of the landfill."
Judge sides with Enbridge Inc. in Michigan's latest effort to halt Line 5 pipeline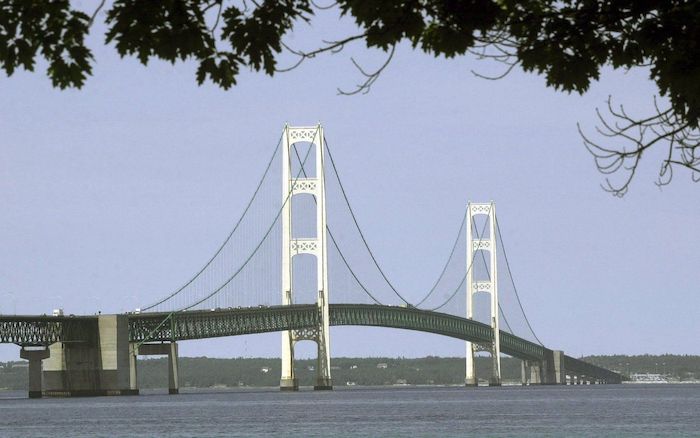 A judge in Michigan has ruled in favour of Enbridge Inc. in the company's long-running dispute with the state over the Line 5 cross-border pipeline.
In her ruling, Judge Janet Neff says the case belongs in federal court — a blow to Michigan Gov. Gretchen Whitmer's bid to shut down the pipeline.
It's the second time in nine months that Neff has sided with Enbridge on the question of jurisdiction.
Whitmer has been trying since November 2020 to shut down Line 5 for fear of a spill in the Straits of Mackinac, where the pipeline crosses the Great Lakes.
Proponents, including Canada's federal government, call Line 5 a vital and indispensable source of energy for Ontario, Quebec and several Midwestern states.
Environmental activists fear an anchor strike or technical failure could trigger a catastrophe in one of the area's most important watersheds.
This report by The Canadian Press was first published Aug. 18, 2022.
Reports: Flames closing in on signing UFA forward Nazem Kadri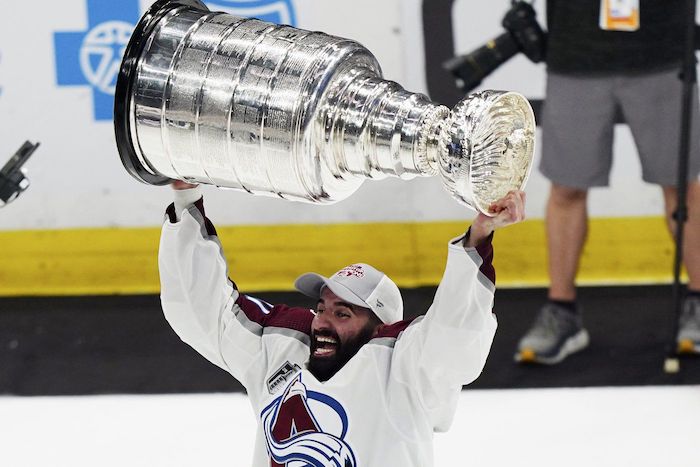 The Calgary Flames are closing in on a deal to sign unrestricted free agent Nazem Kadri, according to multiple media reports.
Sportsnet reported the deal is for seven years at US$7 million per season.
The Flames, according to Sportsnet and TSN, are moving forward Sean Monahan to the Montreal Canadiens to create salary cap space for Kadri's contract. Details of that trade have not been released.
The 32-year-old Kadri was one of the biggest names available in free agency after an All-Star season with Colorado that ended with the Avalanche winning the Stanley Cup.
Kadri had 87 points (28 goals, 59 assists) in 71 games for the Avalanche in 2021-22.
He added 15 points (seven goals, eight assists) in 16 playoff games, including the overtime winner in Game 4 of the Stanley Cup final against Tampa Bay. That was his return to action after being injured in Game 3 of the Western Conference final after being hit from behind by Edmonton forward Evander Kane.
Kadri's signing would be the latest chapter of a chaotic off-season for the Flames.
Calgary lost leading scorer and Hart Trophy candidate Johnny Gaudreau to the Columbus Blue Jackets early in free agency, then was informed that star forward Matt Tkachuk would not sign a contract extension after the upcoming season.
The Flames dealt Tkachuk to Florida for a package that included forward Jonathan Huberdeau, who had 115 points last season, and defenceman Mackenzie Weegar.
The Flames then locked up Huberdeau long-term with an eight-year, US$84-million contract extension.
Monahan, selected sixth overall by the Flames in the 2013 NHL Entry Draft, has played nine seasons in Calgary. The three-time 30-goal scorer tallied just eight goals and 15 assists for 23 points in 65 games last season.
This report by The Canadian Press was first published Aug. 18, 222.