Edmonton Oilers have their man
From EdmontonOilers.com
Ken Holland named Oilers GM and President of Hockey Operations
Oilers Entertainment Group (OEG) announced today the hiring of Ken Holland as General Manager and President of Hockey Operations of the Edmonton Oilers
Oilers Entertainment Group (OEG) announced today the hiring of Ken Holland as General Manager and President of Hockey Operations of the Edmonton Oilers.
In this role, Holland will oversee all hockey operations for the Edmonton Oilers with full autonomy, reporting directly to OEG CEO Bob Nicholson.
"The Edmonton Oilers are excited to welcome Ken Holland to the organization," said Nicholson. "Ken's experience as a hockey executive and NHL general manager is unmatched, and his arrival is an important step to the Oilers achieving the success we all want for the team. I look forward to working with Ken and he will have full autonomy over all aspects of hockey operations for the Edmonton Oilers."
"I am very happy to be joining the Edmonton Oilers," said Holland. "I believe we can build something special in Edmonton and I look forward to putting a plan in place to make the Oilers a consistently successful team."
Holland, 63, was the general manager of the Detroit Red Wings for the past 22 seasons, capturing four Presidents Trophies (2002, 2004, 2006, 2008), 10 division championships (1991, 2001-2004, 2006-2009, 2011), five regular season conference titles (2002, 2004, 2006-08) and reaching 100 regular season points in 13 of his last 18 seasons.
A native of Vernon, BC, Holland helped the Red Wings capture four Stanley Cup championships (1997, 1998, 2002, 2008), the most recent three while serving as general manager.
Over his time as general manager with the Red Wings, Holland guided the team to more combined regular-season and post-season wins (1,044) than any other NHL franchise. The Red Wings reached the playoffs for his first 19 seasons as general manager, giving the organization 25 consecutive seasons in the NHL post-season (1990-2016).
Prior to taking over as general manager of the Red Wings in 1997, Holland served in a number of different roles within the organization, including as assistant general manager (1994-97), general manager of the Red Wings' American Hockey League affiliate (1994-97), amateur scouting director (1987-94) and western scout (1985-87).
Internationally, Holland has served on several management staffs for Hockey Canada, winning gold medals at the 2010 and 2014 Olympic Winter Games and at the 2016 World Cup of Hockey.
As a goaltender, he was drafted by Toronto in the 12th round, 188th overall, in the 1975 NHL Entry Draft, reaching the NHL for four games with Hartford and Detroit. Holland retired as a player after the 1984-85 season, transitioning soon afterwards into scouting.
Holland played two seasons of junior hockey with the Medicine Hat Tigers from 1973-75 and later resided in the city from 1985-1994 working as a Western Canadian scout for the Red Wings.
Holland and his wife Cindy have four children: Brad, Julie, Rachel and Greg.
Police arrest two more people following killing of eight-year-old girl in Alberta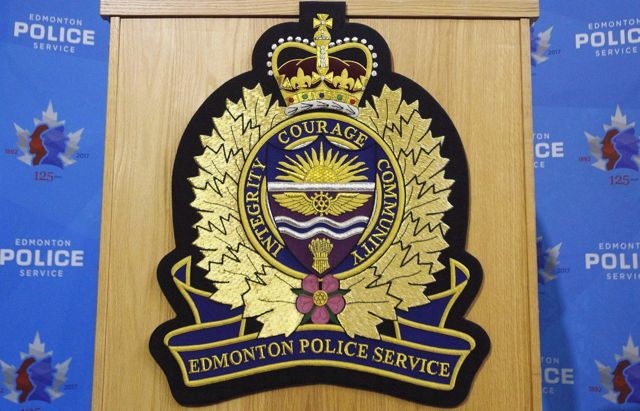 An Edmonton Police Service logo is shown at a press conference in Edmonton, Oct. 2, 2017. Police in Edmonton have charged two more people following the killing of an eight-year-old girl whose remains were found on a First Nation south of the provincial capital in April. THE CANADIAN PRESS/Jason Franson
Edmonton
Police in Edmonton have charged two more people following the killing of an eight-year-old girl whose remains were found on a First Nation south of the provincial capital.
Officers responded on April 24 to a welfare call about the girl at an Edmonton home but were unable to locate her.
Her remains were discovered five days later on the Samson Cree Nation in Maskwacis.
Shayden Lightning, who is 21, and Raighne Stoney, who is 36, have been charged with being an accessory to murder and causing an indignity to a body.
Three others were initially charged in the case.
Police are not releasing the names of two of the accused in order to protect the identities of other children related to the victim, whose identity is under a publication ban.
A 27-year-old woman faces a charge of first-degree murder and a 25-year-old man faces charges of being an accessory to murder and causing an indignity to a body.
Edward Nievera, 67, was charged with being an accessory to murder and causing an indignity to a body.
Edmonton police Staff Sgt. Colin Leathem said in a release Friday that the recent arrests will be the last in the case and that the investigation has concluded.
"We want to thank the RCMP in Maskwacis and Wetaskiwin for their assistance with this investigation," he said. "Needless to say, this was an exceptionally distressing investigation to work on, and they went above and beyond in helping to facilitate these final arrests and bring this file to conclusion.
"While nothing can change the horror of what occurred, we hope (the arrests) can provide some measure of justice to those who knew and loved this little girl."
This report by The Canadian Press was first published Sept. 22, 2023.
Police investigate 22 shootings across city in month of August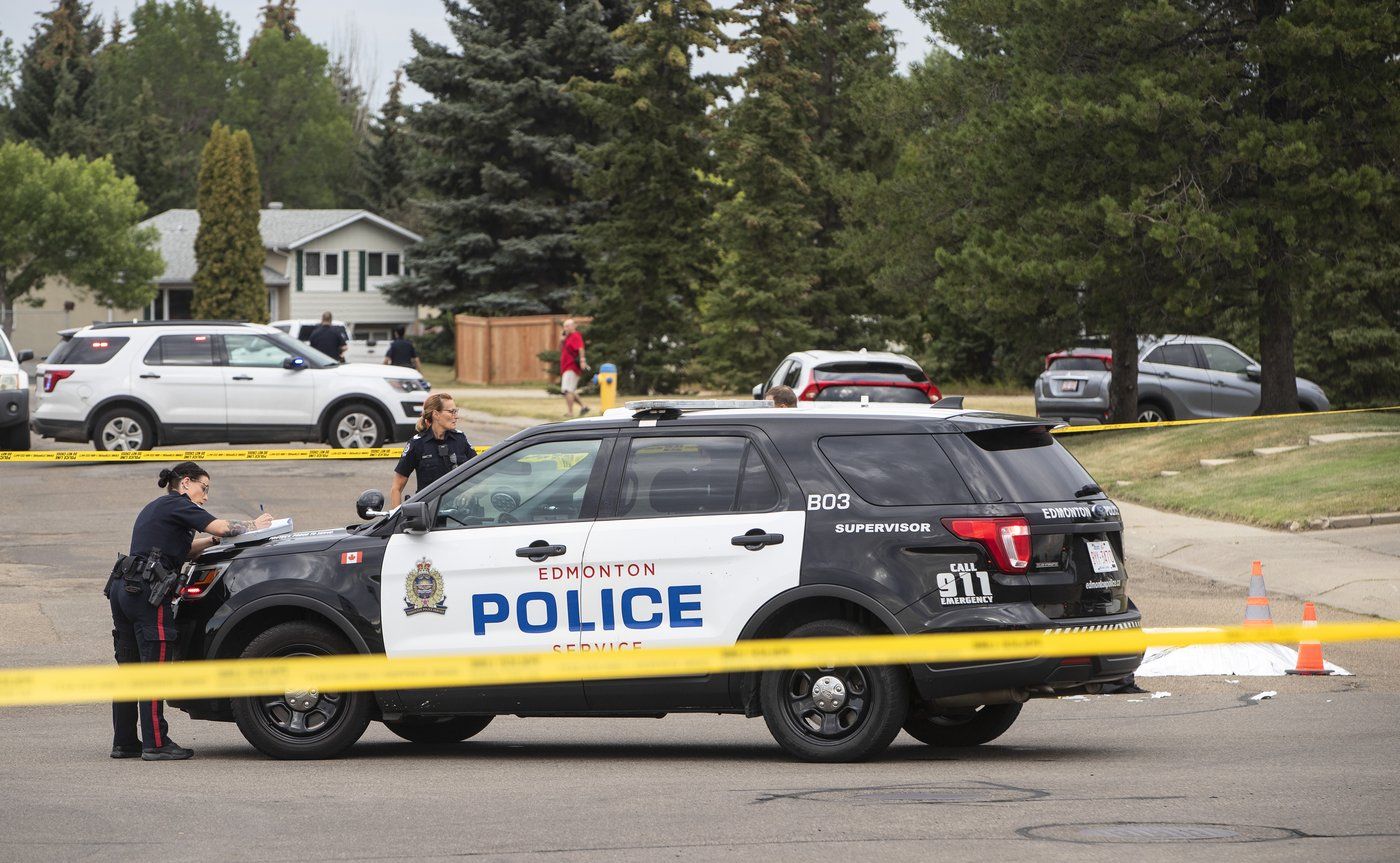 News release from the Edmonton Police Service
The Edmonton Police Service continues to investigate 22 reported shooting occurrences in the month of August.
Of the 22 occurrences, 18 are believed to be targeted offences and not random in nature. Ten of the 22 shootings resulted in injuries, and in 19 of these shooting incidents, there was the potential for innocent bystanders, including children, to be harmed. There were three deaths as a result of shooting occurrences in August, one of which was self-inflicted.
Nine incidents involved shots being fired at a person, four shots were firedat residences, another four shots were fired into the air, two shots were fired at vehicles, two shots were accidentally discharged and one was self-inflicted.
Compared to August 2022, August 2023 shooting occurrences are up by 36%. There have been 152 reported shooting occurrences year to date, a 32% increase from last year at this time. Edmonton Police Service members have also seized 679 firearms year to date.