Edmonton author has sights set on Amazon's bestseller list
"LRT is a great foundation for relationships in life. Being open and vulnerable and ready to truly engage and learn throughout life is truly a remarkable skill. Thank you for sharing Joe's journey."
~ Curtis Stange, President and CEO, ATB Financial, Alberta, Canada
Edmonton's Mike Mack is a sought-after speaker, business consultant, and author. He's penned a new book on building strong relationships, in life and in business. Here is some information about the book:
"RELATIONSHIPS FOR KEEPS – How to Build Powerful Relationships in Business and in Life" is the story of a fictional character named Joe Lanz, who is a likeable and coachable guy who dreams of owning his own business. He desperately wants to break free from the world of corporate bureaucracy. Along the way, he faces many personal and professional struggles. During his journey, Joe meets a man, Vic Lawrence, who is 30 years older than Joe, and over the years, they develop a relationship for keeps.
Unbeknownst to Joe, Vic will become a dear friend and mentor. Vic will teach Joe many lessons in life, particularly about building strong, lifelong relationships.
Anyone can put themselves in Joe's shoes at some point in their life; a business professional; a sales representative trying to grow their client base; a university student trying to build a network of people for future career opportunities; a partner who wrestles with an important personal relationship; or a struggling business owner who lacks the trusted network they hoped for, when times are tough. Through all of our ups and downs in life, the people we have meaningful relationships with are key to helping us move forward and grow.
Mike has always been someone who values relationships and for Mike the foundation is LRT = Like + Respect + Trust.
"LRT is a great foundation for relationships in life. Being open and vulnerable and ready to truly engage and learn throughout life is truly a remarkable skill. Thank you for sharing Joe's journey."
~ Curtis Stange, President and CEO, ATB Financial, Alberta, Canada
About Mike Mack:
Mike is the President and Managing Partner of X5 Management and is a sought-after Consultant, Coach and Speaker. X5 has been helping business teams maximize their potential since 2006 with the use of tailored consulting and training programs.
Mike holds an MBA from Athabasca University and is the Amazon best-selling author of "REMARKABLE SERVICE – How to Keep Your Doors Open".
Click here to purchase "RELATIONSHIPS FOR KEEPS – How to Build Powerful Relationships in Business and in Life" on Amazon.
Click to read more stories about our creative community.
Hunter's wife testifies she warned husband not to drink and drive the night he died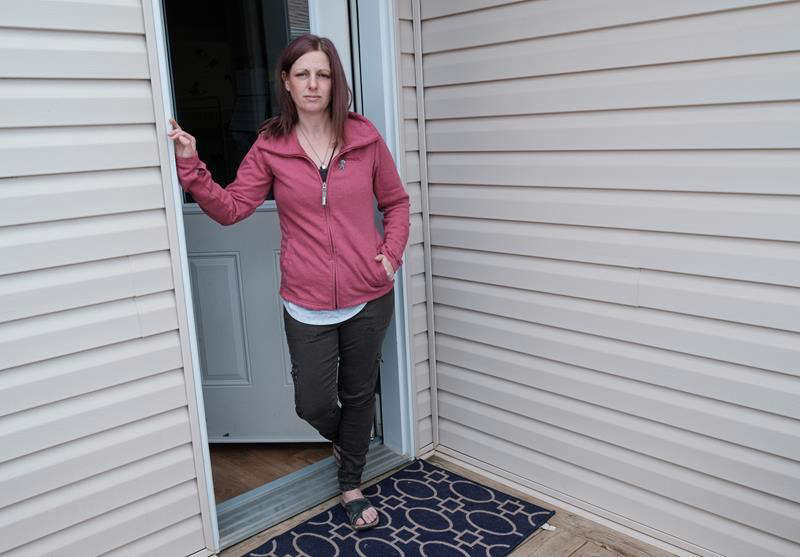 EDMONTON — A hunter's wife has testified she texted her husband not to drink and drive or get in a fight the night he and his uncle were shot to death on a rural Alberta road.
Sarah Sansom told a jury trial in Edmonton on Tuesday that alcohol consumption had previously caused problems in her marriage with Jacob Sansom, who had quit drinking two years before his death.
Crown lawyers have said Jacob Sansom and his uncle Maurice Cardinal were followed on a rural road northeast of Edmonton in March 2020 and shot after a confrontation.
Roger Bilodeau, 58, and his son Anthony Bilodeau, 33, have pleaded not guilty to two counts each of second-degree murder.
Brian Beresh, the younger Bilodeau's lawyer, recounted a statement Sarah Sansom gave to police and read text messages she sent moments before a security camera captured her husband and the Bilodeaus as they confronted each other.
"You recall repeatedly telling the police that you were surprised or shocked when you learned that he had been drinking," asked Beresh.
"Yes," Sarah Sansom responded.
"You're saying, 'Don't drive,'" he said, quoting the text messages she sent.
"Then you add, 'No fighting, no driving … Please don't hurt yourself or (do) anything dangerous or illegal' … because you knew that when he drank he had a tendency to become aggressive, correct?" Beresh asked.
"He wasn't aggressive. He just did stupid things like fighting very rarely," Sarah Sansom responded.
"He got stupid sometimes, and did stupid things," she later added during cross-examination.
"It was like falling down a set of stairs and stumbling all over the house … and making himself look stupid."
Prosecutor Jordan Kerr said in his opening statement Monday that Sansom and Cardinal had gone moose hunting so they could fill the family's freezer with meat as COVID-19 was shutting down the world.
He said the older Bilodeau saw the hunters' pickup truck slowly go by his homeand it looked like one that had been on his property that day. While following the hunters in his truck, Bilodeau phoned his son and asked him to follow behind and to bring a gun, said the prosecutor.
Security footage from a nearby gas station shows the Bilodeau men in their trucks following Sansom and Cardinal in theirs, Kerr said.
Court heard Roger Bilodeau and the hunters first stopped their trucks on the road. Anthony Bilodeau arrived soon after. Within 26 seconds, he shot Sansom, then shot Cardinal as the hunter was walking to his truck, said Kerr.
A motorist called RCMP after finding Sansom dead in the middle of the road and Cardinal's body in a ditch.
Autopsies determined that Sansom was shot once in the chest and Cardinal was shot three times in his left shoulder, said Kerr.
Defence lawyer Shawn Gerstel said Anthony Bilodeau shot at the hunters because Sansom had smashed a window of Roger Bilodeau's truck and punched him. He had also punched his youngest son, who was 16 at the time and was sitting in the passenger seat, the lawyer said.
He said the hunters were drunk, loud and obnoxious.
On Tuesday, Sarah Sansom testified that she told police following her husband's death that she felt the Bonnyville area had a lot of "toxicity."
"Bad stuff always happened when we go out there," she said on the witness stand.
She recounted the time her husband had confronted gang members who were selling drugs to hisbrother.
"Now (he) is sober and he thanks Jake for that."
This report by The Canadian Press was first published May 17, 2022.
___
This story was produced with the financial assistance of the Meta and Canadian Press News Fellowship.
Fakiha Baig, The Canadian Press
Minority Government passes Bill C10 on internet freedom. Opponents pleading with Senate to block it.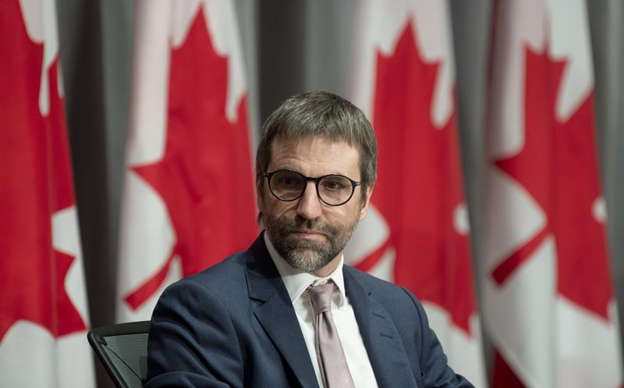 Bill C 10 which is expected to fundamentally affect how Canadians experience the internet, has been hammered through the House of Commons. At 1:30 AM Ottawa time, the minority Liberal Government with help from the BQ and the NDP were able to pass the bill. In opposition were the federal Conservatives and lone Independent MP Jody Wilson-Raybould. The urgency to pass C 10 before an election call expected later this summer resulted in the Liberals actually shutting down debate at the committee level. That's only happened twice in the history of the country before now! The Liberals also attempted to pass secret amendments which were caught by the Conservatives and ruled "out of order" by the House Speaker.
Why the rush? Opponents are concerned the Liberals, BQ, and NDP are far more concerned with regulating social media use, than they are with boosting individual Canadians creating new content. It appears the urgency has to do with giving themselves the ability to guide internet content, just in time for the federal election campaign.
OpenMedia.org, a group striving to keep the internet "open, affordable, and surveillance-free" calls the government's bill "outrageously flawed". The group published an article called "What's wrong with Bill C 10?" which asks and answers 8 key questions surrounding C 10. The article provides excellent background knowledge for Canadians concerned about the future of the internet.
OpenMedia says the goal of the bill is to expand "Canada's Broadcasting Act to apply to all streaming audio or video content on the Internet, including Netflix, Spotify, Youtube, and other popular streaming services." Streaming services will be forced to make higher payments to the Canada Media Fund which would mean higher rates paid for Canadian users. According to OpenMedia streaming services will charge higher Canadian specific fees, and may even avoid Canada altogether.
OpenMedia calls C 10 a "cash-grab for traditional broadcast industries" which actually does nothing to serve the new wave of content creators who could really use a boost on the international stage. As a last ditch attempt to stop the bill, OpenMedia.org is urging Canadians to email the Senate right now to ask for a REAL democratic examination of Bill C-10.
Conservative critic Pierre Poilievre is especially concerned with the federal government giving itself the power to block unapproved ideas from popular content creators like himself, just in time for the next federal election. Surprisingly, and maybe most concerning of all, both OpenMedia and Pierre Poilievre point out the bill 'DOESN'T ADDRESS WHAT CANADIAN CONTENT IS'. The current definition of "Canadian Content" was last updated in 1984, more than a decade before the internet changed everything.