Drugs, weapons, cash seized by Didsbury RCMP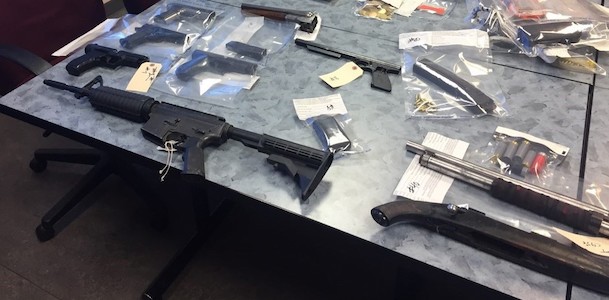 From Didsbury RCMP
Didsbury RCMP execute search warrant for drugs and weapons offences
Didsbury RCMP, with assistance from Southern Alberta District's RCMP Crime Reduction Unit, RCMP Emergency Response Team and RCMP Police Dog Services executed a search warrant on a residence in the Town of Didsbury, on Friday, Jan. 22.  An extensive search was conducted and evidence was seized by police.
Kristopher Ronald Neergaard (50) was arrested and is facing the following charges:
7 charges of Possession for the Purpose of Trafficking
20 firearm related charges, et al
The drugs seized by police are suspected to be Fentanyl, Cocaine, Heroin, GHB (Hydroxybutanoic acid), Hydromorphone (aka Dilaudid), Morphine, and Psyilocybin (magic mushrooms).  Canadian currency, several weapons and firearms were also seized by police.
Kristopher Neergaard has been remanded in police custody and is scheduled to appear in Didsbury Provincial Court on Jan. 25, 2021.
Didsbury RCMP investigation is ongoing.
Didsbury RCMP's Detachment Commander Staff Sergeant Chad Fournier said "This day is a culmination of a complex investigation and will have a significant impact on the Town of Didsbury and surrounding areas.  It is rewarding when we are approached on scene by residents of our community, personally thanking us for this work."
Unveiling Red Deer Polytechnic's New Brand – Watch Live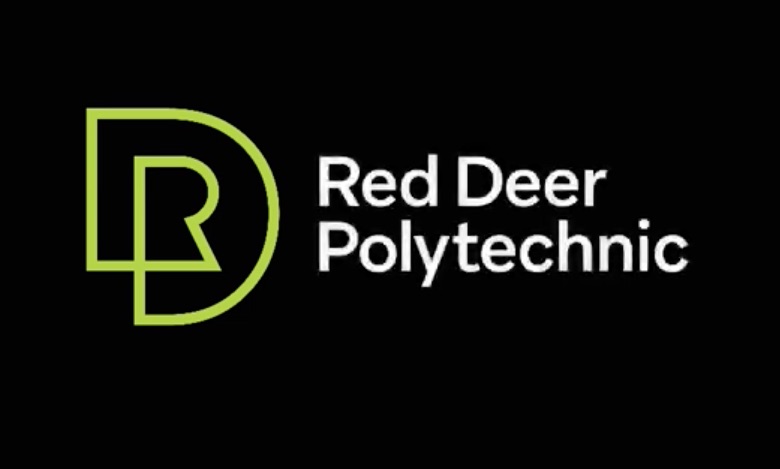 The wait is finally over, and Red Deer Polytechnic is thrilled to unveil our new brand to all those who care deeply about our institution. The public is invited to view the livestream of the event, so they can enjoy this historic moment as we all celebrate our institution's future.
Red Deer Polytechnic has opted to invite the public to a livestream event due to the ongoing COVID-19 pandemic. We have determined that a livestream is the best option to safely celebrate this day with the large number of people who care deeply about the history and future of our institution. A recording of the event will be available online, so people will have the opportunity to view it as their schedules permit.
Three charged after investigators find fentanyl, meth, and cannabis on property at Bowden Institution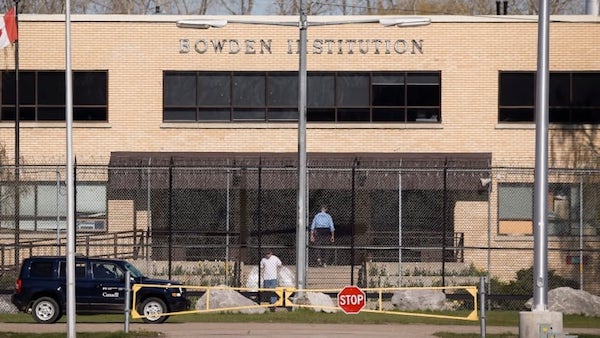 News Release from Innisfail RCMP
Drug Investigation Leads to Charges
A drug investigation at the Bowden Institution has resulted in charges after a year and a half long investigation. In November of 2019 Bowden Institution staff responded to suspicious activity on Correctional Service Canada's property. A search was conducted that resulted in locating contraband that had been concealed on the property. The contraband packages contained fentanyl, methamphetamine, cannabis concentrates and tobacco. Innisfail RCMP General Investigation Section worked on the investigation in partnership with the Bowden Institution's Security Intelligence Office and Slave Lake RCMP General Investigation Section.
Raymond Foss (32), Braden Foster (31) and Joshua Laboucan (23) all of Slave Lake, Alta., have been charged with:
Trafficking a controlled substance, contrary to the Controlled Drugs and Substances Act (x2),
Distribute Cannabis, contrary to the Gaming, Liquor and Cannabis Act, and
Trespass by night.
Foss and Foster were arrested and after a judicial release hearing were remanded into custody.  After a subsequent bail hearing, Foss was released.  Foss and Foster's next Court appearances are both scheduled for August 19, 2021 in Red Deer Provincial Court. Laboucan remains at large with outstanding warrants for his arrest.
Innisfail RCMP encourage the public to report any criminal or suspicious activity.  Reports tell us where to look, who to look for, and where to patrol in the future. If you see a crime in progress, dial 911. If you wish to remain anonymous, contact Crime Stoppers at 1-800-222-8477 (TIPS), online at www.P3Tips.com or by using the "P3 Tips" app available through the Apple App or Google Play Store.