Down But Not Out: The Unsinkable Bob McCown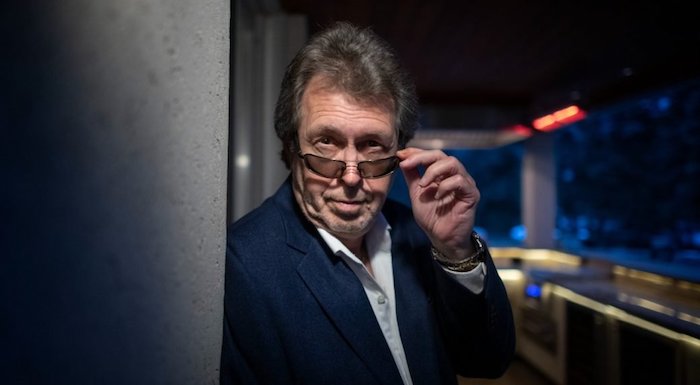 "I guess I should let you know that I have had two strokes over the last couple of weeks and have been in hospital since. Can't walk or talk but am getting better very slowly! Hope to get home and back on the podcast as quick as possible!— Bob McCown
Tough news for The BobCat. The 71-year-old has had a major medical setback, and those who know him wish him the best. Here's what I wrote about this unique broadcast maverick in December of 2020 after he'd written a controversial (shock!) column about his past, present and future.
"The first time I met Bob McCown was on his Global Sportsline show in the fall of 1982. I was the sports editor thingy at TV Guide, and every Friday I'd go on his show to pick NFL games. He was on his first marriage at the time, and I believe one of his kids was around when we pre-taped.
To say I was excited understates my mood. Bob was wearing a Mickey Mouse sweater, he was smoking furiously and the energy in the studio was incandescent as he spoke to producer Mark Askin in the control room. He carried me through the segment, demanding I be interesting, taking contrarian positions to boost the atmosphere. I try not to look at the result which is still on tape in my basement somewhere.
Off-set, he told me what his real bets were for the weekend and about a plan he had to go to Vegas to use his blackjack system to break the bank. (He did eventually author the Vegas move when he was on CJCL radio, doing his show from his place in Vegas. The blackjack system didn't work, and he returned to Toronto and other glories.)
Later, after I'd made my bones at CBC, he periodically had me on his Friday Round Table on The FAN 1430/ 590. The only rule with Bob was Don't Be Boring. That meant don't talk about the Leafs power play or how will the Blue Jays do this weekend in Milwaukee. Or else you wouldn't be back.
He wanted a take, the big picture, business talk and a healthy dose of American references.The atmosphere was all snark, all the time. And his audience loved it (the panelists did, too, unless Bob got mad at you and banned you). The people who ran sports listened. I used to say that when McCown, who rarely watched much of what he talked about, turned against someone it was over. Toronto sports was run for years by McCown, especially after Harold Ballard snuffed it.
Later, when I was sports media columnist at the Mop & Pail and McCown was battling the suits at Rogers, I'd save Bob for a slow day. I knew if I called he'd fill my ear with industry gossip and some tasty ad hominems for his current enemies. He rarely disappointed.
In short, I've known him for a while— less so since moving to Calgary in 1998. And so my take on his volcanic feature in the G&M this week is probably more measured than some others I'm hearing. It's clear from Simon Houpt's lengthy description of him that McCown is in some peril of his own making. (No surprise as he's done "King Midas in reverse" for decades) He's selling his mansion, scrambling to cover losses from the Mike Weir Winery, losing weight to start dating again.
In the piece he takes shots at Rogers as "idiots" for canning him, describes his latest business tumult, the failure of his last marriage and sarcastically rips his current broadcast partner John Shannon (also canned by Rogers in the purges following their disastrous NHL $5.2 billion brainwave). It's searingly honest and self-critical. It's also rambling and sad.
Most of all it's Bob— or The Bobcat in deference to his Ohio roots. He's always been the product. He read the room and saw the need for celebrity. So he made himself one in the fashion of the big American flannel mouths like Mike Francesa, Chris Russo, Larry King etc. His tantrums and moods and sullen periods were all part of the act.
Along the way he invented sports radio in Canada, taking it away from earnest hockey pucks talking trades to Marvin Miller discussing labour law during another MLB strike/ lockout. What's the phrase? Often imitated, never duplicated? His catch phrases became part of the vernacular. One of them, "I don't give a fadoo" gave birth to Fadoo as his company handle.
On my own radio shows I shamelessly copied his strategy of never having current marble-mouthed athletes on the show (unless the station paid for a spot). He wanted people with edge who'd appeal to the "$500 million a year Bay Street guys" he frequently cites in the G&M. Movers. Shakers. Guys who stood up at the Raptors games in their open-necked shirts and rope jewelry to shout at their developer pals two sections away.
They were his guys, and they insulated him from the suits at Rogers who wanted him gone. When his mentors (Nelson Millman, Keith Pelley, Scott Moore) left the suits finally had their chance. Sure, he made Rogers money. But the insubordination and the mailing-it-in days got to be too much drama for the phone salesmen.
There are friends out there who still believe Rogers will recant and restore him to his afternoon perch. (Indeed, Toronto sports-talk radio is largely a disaster these days, a slop of dullards and hockey pucks driving the ratings needle down to zero. They could use him.) They contend there's a niche out there for him. Bob's been fired before and come back stronger.
The problem is, as Bob would say, tempus fugit. In the piece McCown hinges this next comeback on marshalling the Bay Street guys, the sharps and the squares, for another run at glory and prosperity. But the Toronto McCown conquered does not exist anymore. The aging Bay Street guys are fleeing the Covid-infested city for Caledon or Florida.
The arbiters of speech and behaviour have made his white-guy insouciance a tough act with younger people brought up to be nice little sheeple and to toe the line. The vast community of people who moved from outside Canada to the GTA are immune to his gruff charm. If they even know him.
His notion of a super sports zone at Downsview airport to put "Toronto on the map"— Bob's idea, someone else's finances— was not predicated on a population scared stiff of sitting next to someone coughing at a ballpark. Or government coffers mortgaged to the hilt to keep the basic economy functioning. I wish him well. But like Donald Trump it's probably time for a new gig."
Sign up today for Not The Public Broadcaster newsletters. Hot takes/ cool slants on sports and current affairs. Have the latest columns delivered to your mail box. Tell your friends to join, too. Always provocative, always independent. https://share.hsforms.com/16edbhhC3TTKg6jAaRyP7rActsj5
Bruce Dowbiggin @dowbboy is the editor of Not The Public Broadcaster A two-time winner of the Gemini Award as Canada's top television sports broadcaster, he's a regular contributor to Sirius XM Canada Talks Ch. 167. Inexact Science: The Six Most Compelling Draft Years In NHL History, his new book with his son Evan, was voted the seventh-best professional hockey book of all time by bookauthority.org . His 2004 book Money Players was voted sixth best on the same list, and is available via http://brucedowbigginbooks.ca/book-personalaccount.aspx
Trudeau signs partnership with EU to promote digital IDs, counter 'disinformation'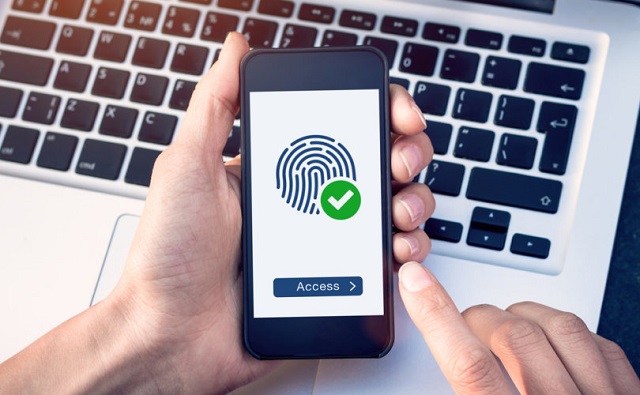 Many experts have warned that a digital ID system could lead to the type of tyranny seen in China under its communist regime's social credit system
Prime Minister Justin Trudeau has announced a digital agreement with the European Union (EU) to advance the implementation of a digital identification system and to counter online "disinformation."
On November 24, Trudeau released the official terms of the Canada-EU Digital Partnership which aims to create digital credentials for Canadians, counter "disinformation," and cooperate on artificial intelligence (AI).
"When Canada and Europe work together, we create good, middle-class jobs, we grow strong economies, and we make progress in the fight against climate change," Trudeau stated in a statement from his office.
The details of the deal were discussed with European Union (EU) Commission President Ursula von der Leyen and EU Council President Charles Michel at the Canada-European Union (EU) Leaders' Summit in St. John's, Newfoundland.
Under the agreement, both Canada and the EU will "work jointly in building on respective bilateral and multilateral cooperation fora such as the G7, G20, OECD, UN and WTO."
The Group of 20 (G20), the 19 most influential countries on earth plus the EU, have endorsed several proposals to explore development of a "digital public infrastructure," including digital identification systems and potentially a centralized digital currency.
Trudeau has repeatedly shown his loyalty to both EU and United Nation (UN) goals, apparently placing them above the well-being of Canadians.
The Trudeau government's current environmental goals, as an example, are in lockstep with the United Nations' "2030 Agenda for Sustainable Development" and include phasing out coal-fired power plants, reducing fertilizer usage, and curbing natural gas use over the coming decades.   
The reduction and eventual elimination of the use of so-called "fossil-fuels" and a transition to unreliable "green" energy has also been pushed by the World Economic Forum (WEF) – the globalist group behind the socialist "Great Reset" agenda – of which Trudeau and some of his cabinet are involved.   
The Canada-EU deal also states that, "Both sides could cooperate in international standard setting to support the development of human-centric digital identity and digital credentials."
The promotion of digital ID comes as many have warned that it could lead to a social credit system such as that used in Communist China.
Canadians may have already seen the potential dangers of a digital ID system and currency when, during the 2022 Freedom Convoy, Trudeau's government enacted the Emergency Act (EA) to shut down the popular movement. 
Under the EA, Deputy Prime Minister Chrystia Freeland froze the bank accounts of Canadians who donated to the 2022 Freedom Convoy, which protested vaccine mandates and COVID regulations.
Trudeau revoked the EA a few days later after the protesters had been cleared out. At the time, seven of Canada's 10 provinces opposed the use of the EA by Trudeau.
As articulated by LifeSiteNews correspondent David James, this type of financial crackdown is precisely why many fear the move toward an entirely digital, cashless society.
"What Freeland has outlined is an unprecedented incursion into financial activity that is designed to lock the people whom the government deems to be undesirable out of the system entirely," James wrote in an op-ed.
"It confirms what many have been warning about for some time: that one of the core elements of the so-called Great Reset is to enslave populations by surveilling and controlling their transactions," he continued. "China has already implemented its version of digital tyranny with its Social Credit System, which it will combine with its Central Bank Digital Currency [CBDC]. Now Trudeau and Freeland have drawn back the curtain in Canada to reveal their version of digital despotism."
Pfizer documents challenge Health Canada COVID-19 vaccine narrative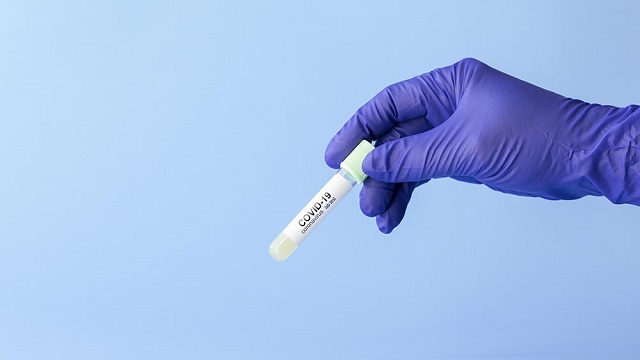 By Ray McGinnis
Dr. Theresa Tam and senior federal health officials walked onto a stage this fall, socially distanced. Each wore masks, addressing an empty room.
Have they been living in a bubble?
The New York Times reported on February 21, 2023, that wearing masks did nothing to protect people from the COVID-19 virus.
Reporting on a rigorous and extensive study, Oxford epidemiologist Tom Jefferson said, "There is just no evidence that they [masks] make any difference. Full stop." Jefferson said that even if one were to don an N-95 mask that it "makes no difference – none of it." The microscopic hole in an N-95 mask was 35 microns. The much smaller droplet from the C-19 virus was 0.15 microns and could easily float through the N-19 mask hole. And why would a mask only be needed to protect us in public when we are not eating or drinking?
Health Canada continues to encourage the public to get COVID-19 boosters this fall. The agency asserts: "It's considered safe to get both your COVID booster and a flu shot at the same appointment." They are also "reviewing updated booster shots for children six months and up."
However, release of the Pfizer Documents reveals people would be wise to avoid getting anymore boosters.
During its brief clinical trials, and in the first 12 weeks of the mRNA vaccine rollout, Pfizer compiled over 55,000 documents that related to clinical trials and other research the company conducted. The company hoped these documents would be sealed from public view for 75 years. The U.S. Food and Drug Administration supported keeping the data secret.
Nevertheless, a US court disagreed. The documents began being released in 2022. Steve K. Bannon hosted whistleblower Dr. Naomi Wolf on his War Room podcast. Together, they issued a call for medical and scientific experts to examine the documents. Project manager, Amy Kelly divided 3,500 highly trained specialists into teams. And they went through the material with a fine-toothed comb Their findings are published in the War Room/DailyClout Pfizer Documents Analysis Reports.
The teams learned that Pfizer had many reports of serious adverse events after the initial 12-week rollout – 158,000 – that they had to hire an additional 2,400 full-time staff to manage the caseload.
A Pfizer Safety Branch Report concluded that by February 28, 2021, 1,223 people had died because of the vaccine.
Pfizer did not disclose all of its vaccine ingredients. In fact, a news story reports: "Health Canada Confirms Undisclosed Presence of DNA Sequence in Pfizer Shot." The Epoch Times explains that the Simian Virus 40 DNA sequence is in some of the the Pfizer mRNA vaccine, citing scientists who warn that it can be carcinogenic.
It seems that Pfizer kept sloppy records of the clinical trials. Pfizer Documents Investigation Team 5 reported: "a great deal of data… [is] missing from Pfizer's analysis of adverse events that were reported after the Pfizer mRNA vaccine was approved by the US Food and Drug Administration…. The outcomes of almost one-quarter (22%) are not known." They added, "Pfizer's 3.7% fatality rate for the adverse event cases with known outcomes doesn't include patients that Pfizer said had not recovered at the time of the report (30 April 2021)."
Team 1 reported that from December 1, 2020, "Pfizer was aware that the vaccine…had limited efficacy." They reported that:"1,625 serious cases of vaccine ineffectiveness…." This included 136 people dying of COVID-19 related pneumonia after getting the Pfizer shot.
Team 3 examined what Pfizer did to ensure the safety of their vaccine. Did the vaccine stay in the arm, or did it travel to other places?
It was known that the engineered nanomaterials in the vaccine can cross or bypass the blood-brain barrier. What were the implications for the central nervous system? Team 3 discovered that: "This evaluation was never done in the Pfizer safety and efficacy trials… it is impossible to know whether the vaccine is safe in this arena. Pfizer did not prove the safety of the nano-lipid delivery system for the brain:" They just didn't look under that rock.
In March 2022, the Journal of Pediatrics reported that the Seattle Children's Hospital at the University of Washington had 35 cases of myocarditis in children within one week of receiving the second dose of the Pfizer vaccine. Team 1 reported that it was clear to both Pfizer and the FDA that by June 2021 there was a "serious problem of myocarditis in adolescents following mRNA vaccination…." Nonetheless, the FDA went ahead and issued the Emergency Use Authorization to include teenagers, and they did not mention the risks.
The Pfizer Documents also reveal that by February 28, 2021, they knew that serious stroke adverse events were occurring after vaccination. Pfizer observed 275 patients who had a stroke post-vaccine…."Strokes are life-altering events. Even Pfizer categorized all the reported stroke as serious." Nonetheless, even after Pfizer examined the stroke adverse events, they offered an upbeat assessment: "This cumulative case review does not raise new safety issues."
And what did Health Canada say?
Journalist Rodney Palmer reported to the National Citizens Inquiry that the Government of Canada reported that by "March 3, 2023, [there were] a total of 427 reports with an outcome of death…reported following vaccination."
Unfortunately, Canadians are still living in a bubble with little understanding of the adverse effects of the COVID-19 vaccines and boosters.
Ray McGinnis is a senior fellow at the Frontier Centre for Public Policy, and author of Unanswered Questions and Writing the Sacred.