Disability Chat with Shawna Randolph : Can words degrade disability ?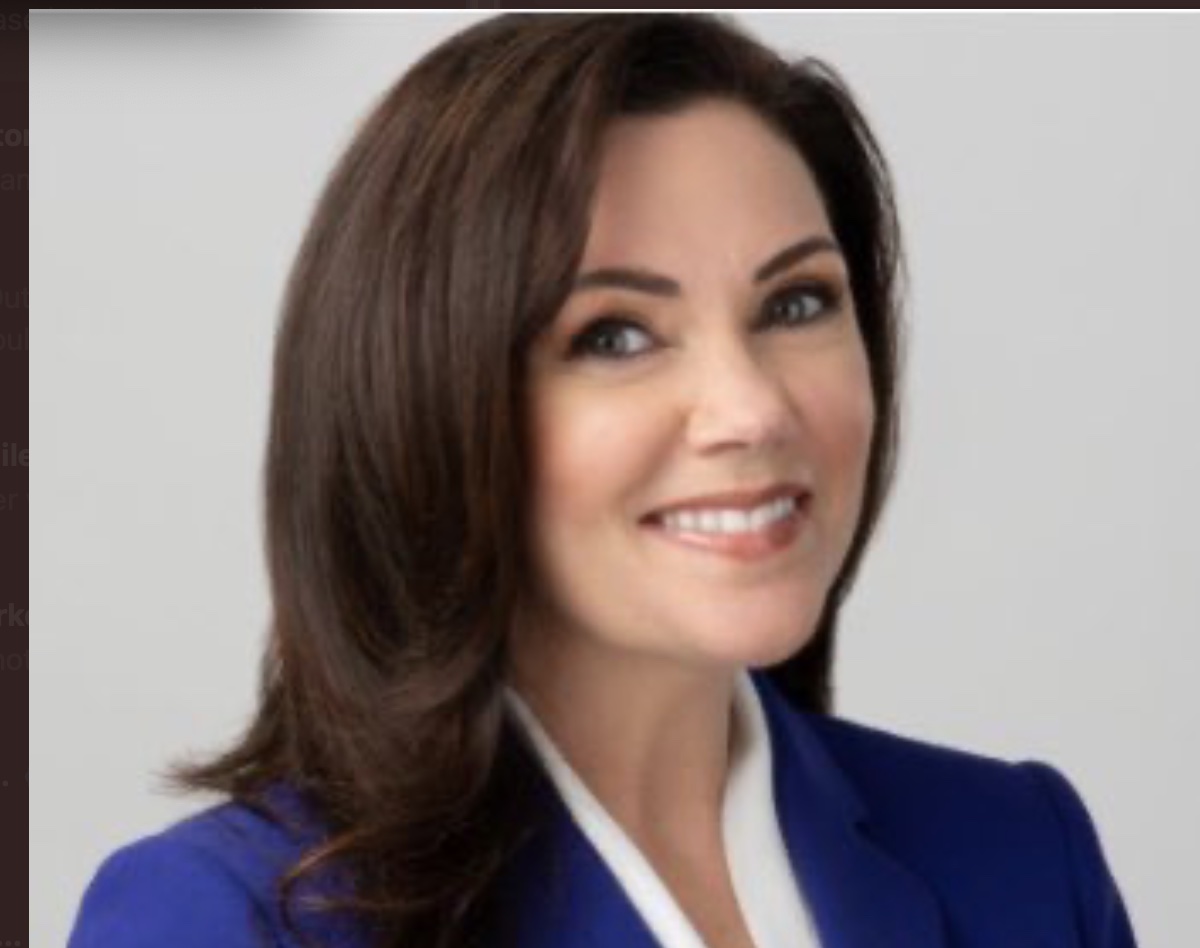 My Official Apology to the New York Post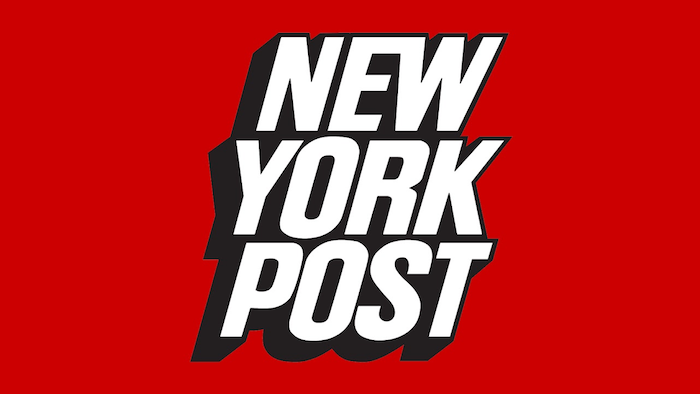 From the Brownstone Institute
BY
YASMINA PALUMBO
There is an art to meaningful apologies. A sweet spot. Wait too long and they become pointless.
Ideally, they should also be accompanied with some kind of atonement as well.
I, along with many New Yorkers, have been waiting for apologies that don't appear to be coming. But as I've been waiting in the interminable void, it's occurred to me that I might owe some apologies myself. So here goes
---
An Apology
Years ago, I used to sneer at anyone who read the NY Post. At the café where I worked, I took quiet pleasure in tossing it in the trash whenever someone left it behind on a crumb-covered seat. Had I ever read it? No. But I knew I wasn't the type of person to read the NY Post, and I was proud of that fact.
Then, a few years back, things started to look a little different to me. They started to look wrong, like a wool hat in summer, or a mask on a baby's face. I started to detect lies and impossibilities coming out of the mouths of important people. "Gradually, then suddenly," as the Hemingway quote goes, I saw things in a different light.
I could almost stomach the politicians lying, but when friends began repeating the lies it became too much to bear. Truth seemed to hover just outside of them, leaving them infuriatingly untouched.
It was a little after this time, my awakening of sorts, that I myself became an outcast.
I hadn't set out to become an outcast. I'd reached middle age an average upstanding citizen, fairly respectful of authority. I was a mother who made her children take piano lessons for god's sake!
But one morning, late in the summer of 2021, I woke up to find I no longer had civil rights. And things took a turn. I still marvel at how it all unfolded:
Early 2021, I thought I'd survived the worst of covid. I'd made it through a year of hysteria that I presumed would surely fade, maybe even some bashful apologies would follow, like after a long drunken night gone too far.
By then, the miracle vaccine had finally arrived and any American who wanted it could have it. But it so happened that I didn't want it. I'd already gotten covid during lockdown, while selling essentials like coffee and toilet paper from the café I now owned, a café limping along on government funds.
An experimental vaccine for a virus I'd already had just wasn't that appealing to me; why would it be? The decision, quite honestly, made itself. Who knew it would land me in the middle of a nightmare.
I recall the incremental announcements from our mayor at the time, a tall goofy man people likened to Big Bird. The first announcement came on the morning of August 16th, 2021;
My kind was no longer allowed to sit down and eat in cafés, he said, though we were allowed to take something in a paper bag to go.
My kind was no longer allowed to enter cultural buildings, he said; art and history were for the good citizens.
We were no longer allowed the privilege of working, or a college education.
We weren't allowed to enter our child's school or to serve the people we served when the vaccine was just a twinkle in Fauci's eye. And society agreed. The "unvaccinated" deserved it. Damn them.
My anger simmered. It turned to rage. All I asked for was common sense. Every day that New York City hummed, I burned. Didn't they see us withering with loss of hope and loss in general?
Didn't they know there were a million of us who said no thanks? A million who didn't have civil rights. A million who were right, as it turned out, about everything.
It seemed they did not, or if they did, they didn't care.
And just when I was about to give up on humanity, out of the haze of covid hysteria came some of the clearest voices to be found in, of all places, the NY Post.
But of course!
I should've recognized Alexander Hamilton's handsome face on the ten-dollar bill as a sign, right there next to the scrolled "We the People." A Founding Father, Hamilton had worked to abolish the slave trade in New York City. I'd forgotten he founded the NY Post too!
While other mainstream news still wilted with ruminations on the invisible threat of long covid, or the latest Fauci whim, the NY Post blazed a trail with its demands for a return to common sense and decency.
There in print it called for an end to all mandates – if baseball players and celebrities didn't need them why did the working class?
In chorus its editorial board called for a reckoning by way of a covid truth-and-reconciliation commission – Amen!
And long before anyone else, it dared to publish the opinions of some of the bravest academics and scientists of our time, the co-authors of the Great Barrington Declaration, Dr. Martin Kulldorff and Dr. Jay Bhattacharya.
So, I'm sorry, NY Post. I judged you by your cover. By your red and black barking headlines. But I was wrong. And for anyone else out there who feels they might owe someone an apology, let me tell you it feels good to settle a debt. I highly recommend it.
Should Poilievre Go Around The Legacy Media With His Message?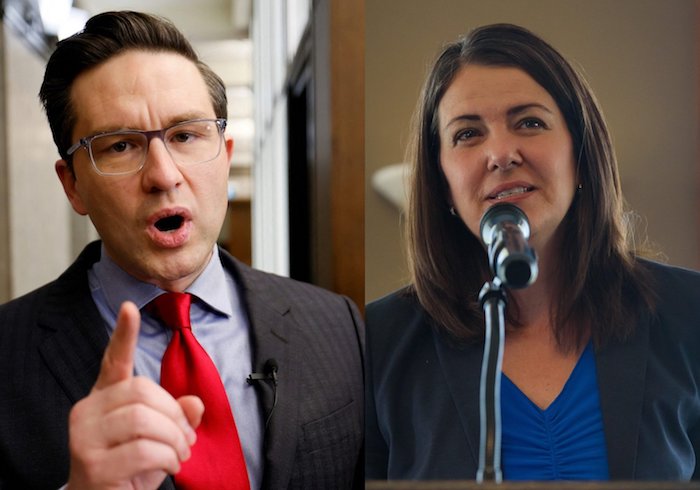 "It's amazing that we have an entire industry dedicated to making sure voters don't know what the government is up to. It's called Legacy Media."— Scott Adams
Is Pierre Poilievre's lesson from the 2023 Alberta election campaign that he simply go around the Media Party when he finally faces off against Justin Trudeau and/or the Liberals? To pass on their debates and town halls, sticking to his own carefully scripted events? The Alberta vote says maybe.
Despite 18 months of intense, bitter strafing from the chattering class, premier Danielle Smith emerged with a majority government on Monday. With 52.4 percent of the vote, she has an eleven-seat buffer in which to operate. (Although in Alberta politics that's still a narrow gangplank.)
Certainly it would be hard to get worse press than Smith got from the provincial and national media. Like Hansel and Gretel, the arbiters of #samethink laid a trail for the voters to follow. Using every flip and flop in Smith's tumultuous political journey they sought to create a narrative path. As happened when they conflated the Trucker Convoy into Three Weeks That Shook The World, the Media Party expected dutiful adherence to the taste makers with pleas like this.
"Dr. Lynora Saxinger MD FRCPC Infectious Diseases @AntibioticDoc May 27 I'm in a social media group with 1000s of AB doctors discussing exit plans if there's a Smith UCP win…"
Of course, none of them are going anywhere, because, contrary to media, every province in Canada (and many U.S. states) are afflicted the same way. Even when Smith staved off NDP lifer Notley in the televised debate the believers stayed fixed on this trail. One of their most beloved notions is that every group disparity can be explained by some form of bigotry. So Smith's backers had to be far-right, gun-toting, God-obsessed goobers that you wouldn't want at your Scotch nosing.
Bolstered by some polls that showed a dead heat, those ridings that want tunas with good taste, not tunas that taste good, knocked off Calgary-based UPC cabinet members and others without tattoos and nose rings.
Yet, with everything going for them— a photogenic NDP leader in Notley an unpredictable UPC leader, the Covid hangover— the media couldn't get their woman over the finish line. The (spare me) "donut ridings", smaller communities and the farming country checked out months before when the NDP started hinting at a 38 percent rise in corporate taxes ("still lowest run the nation") and adopting Justin Trudeau's Transition Program for gas and oil.
They weren't buying the absurd notion of the NDP and its unionized pals as the voice of the common person the in the province. They passed on people who believe men can have babies, who believe government controls the weather, who believe politicians create jobs? All this passed without comment from media slappies. Not so for the people who don't spend 18 hours a day on Twitter and Tik Tok.
You wouldn't have seen this demographic by watching CBC, CTV, Global and the predictable media snobs. Earnestly trying to play the results down the middle (sure) on Monday they served up disaffected UPC ex-cabinet whingers, "unbiased" professors wearing NDP buttons and reporters 10 minutes out of J School to craft the narrative.
Sample a) Hapless @CBCNews talking head announced a UPC candidate winning his riding by over 5,000 votes. "Clearly a big win by NDP there," she bubbled. (Some habits die hard at the Corp). Sample b): After the vote CBC's The National seemed to boast that Notley had finished a close second while Smith had finished second from the bottom.
The over/under on the word "unions" being mentioned by "independent" panelists in a sentence with NDP was about 1. And the under cashed. Odd, seeing as how so many producing the broadcasts and writing for legacy papers are union members. The best news for @Alberta_UCP was lifer socialist Notley vowing to defend the rights of Alberta's unions for another four years. Andrea Horvath, here she comes!
So how should Poilievre handle the lurking beast that awaits his campaign with open notebooks and closed minds? Put a different way, what would he and the Conservatives have to lose by doing what Governor Glenn Youngkin did in the state of Virginia when he upset the Democratic machine in 2021?
Faced with the overwhelming Democratic financial pump next door in DC and the Trump Noise Machine on his other flank, Youngkin decided it was better to use social media to find his voters and craft his message. Wielding a family-based conservative message on education he knew he'd be wasting his time doing the dog-and-pony farce of legacy media with its union shills and their gotcha' questions.
So the Virginia state GOP avoided the Media Party as much as possible, submitting only to limited exposure. "Experts" predicted doom by going the social-media route. Youngkin was accused of banning books. But on election night the multi millionaire scored a massive win over "those who must be obeyed". The triumph carried from the governor's chair down to the school-board level. (Youngkin is now being mentioned as a GOP presidential candidate.)
Poilievre îs going to change zero minds in sit-downs with the Toronto Star editorial board. Worse, they'll contort his message, further convincing the Wine Moms of Toronto that PP is a Trump disciple (the ultimate Family Compact sneer). CBC and CTV panels will furrow their brows about right-wing extremism. The Toronto media community will dig up fundamentalist Christians— as if they're more extreme than full-term abortion supporters.
It's a loser's game to always play in then other team's end of the field. Maybe Poilievre and his comms team can come up with something that changes the game. Like going directly to the electorate with their message. And leaving the bought-and-paid-for national media outside the door.
Sign up today for Not The Public Broadcaster newsletters. Hot takes/ cool slants on sports and current affairs. Have the latest columns delivered to your mail box. Tell your friends to join, too. Always provocative, always independent. https://share.hsforms.com/16edbhhC3TTKg6jAaRyP7rActsj5
Bruce Dowbiggin @dowbboy is the editor of Not The Public Broadcaster A two-time winner of the Gemini Award as Canada's top television sports broadcaster, he's a regular contributor to Sirius XM Canada Talks Ch. 167. Inexact Science: The Six Most Compelling Draft Years In NHL History, his new book with his son Evan, was voted the seventh-best professional hockey book of all time by bookauthority.org . His 2004 book Money Players was voted sixth best on the same list, and is available via http://brucedowbigginbooks.ca/book-personalaccount.aspx