Court orders Whistle Stop Cafe to shut down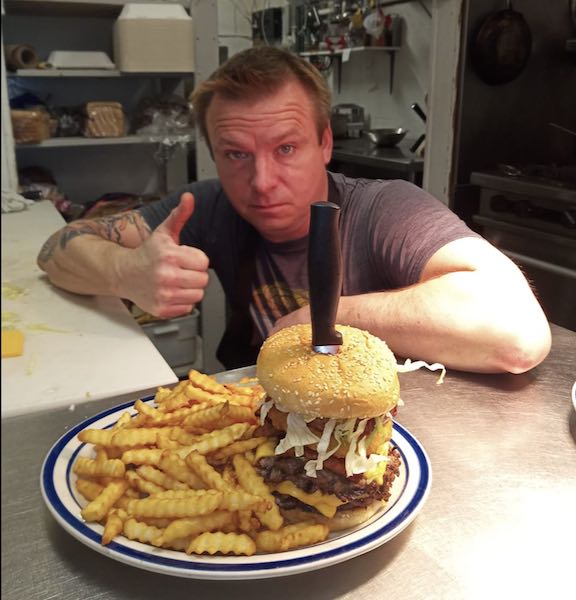 Mirror, AB
February 3, 2021
Thousands of business owners across Alberta are following the very public tilt between a Central Alberta restaurant and Alberta Health Services.  Wednesday afternoon the owner of the Whistle Stop Cafe at Mirror was notified a judge has granted AHS's emergency closure application. Although the Whistle Stop Cafe has been ordered to close, owner Chris Scott has shared on facebook page "We are open and awaiting police response."
Like restaurants across Alberta, the Whistle Stop Cafe closed in mid December as ordered by the Provincial Government.  The Cafe remained closed for 4 weeks but when the province announced an indefinite extension to the closure orders, Scott decided he could not afford to remain closed any longer.  On January 21st the Cafe reopened with limited seating for social distancing, asking customers and staff to wear masks while moving about. Since defying the closure order the Whistle Stop has been visited by the RCMP and then by AHS.
Despite significant community support, Scott is now facing the very difficult choice to close or to fight for his right to make a living for himself and his staff members. This recent Facebook post offers a glimpse into the heart wrenching decisions being faced by many Albertans.
From the Facebook page of Whistle Stop Cafe, owner Chris Scott
As many of you know, AHS served me with court documents Monday to appear before the court. AHS has asked the Court of Queen's Bench to order my dining room closed until an officer of Alberta health services rescinds the order. Now I have a serious decision to make. If I lose tomorrow, and an order is granted which it likely will be, do I accept the courts ruling, (legal or not,) and give the government complete control over my cafe, or do I stand on principle and openly defy that ruling and get arrested for contempt of court?  I'm not a criminal. I have a family that needs me, a community that I wish to support, I like to travel. All of these would be impacted because I want to allow people to enjoy a meal sitting in a cozy cafe. I thought being a Canadian citizen meant something. I'm not a COVID denier and I haven't once failed to ensure my staff and customers are safe. Alberta Health Services wants to force me to close tomorrow, using our justice system even though they are "allowing," dine in service in 6 days!! (Maybe.)
What do I do? 
Who's with me? 
What about all the other restaurants that are opening against the irresponsible rules? Will those owners be encouraged and remain open, with more following suit? Or will they be scared and discouraged over the infinite power of a government that doesn't seem to listen to us?
As I sit here talking with lawyers and reporters I can hear the trucker salutes as they drive by on hwy 21. There are thousands of people who support what we're doing here! Thousands of Albertans have spoken out against what AHS is doing to us and they're not listening.  This is a problem. I even reached out to Health Minister Tyler Shandro today with the hopes of speaking man to man about this with no response.  The UCP wants us to think that they're throwing us a bone by "allowing," us to open on the 8th. The oppressors have some people convinced that giving them back some of their freedoms is some kind of a favor. Isn't that ridiculous? 
Premier Kenney may have slowed this thing down by announcing possible reopening on the 8th, but the problem still exists that we're only ALLOWED to be open by our government. This fight is far from over. 
-Chris"
Read more stories on Todayville.
Alberta ombudsman says she doesn't have the power to probe EMS dispatch consolidation
EDMONTON — Alberta's ombudsman says she doesn't have the power to investigate a complaint about the decision to consolidate ambulance emergency dispatch services in the province.
The complaint was filed by the cities of Red Deer, Calgary, Lethbridge and the Regional Municipality of Wood Buffalo.
The municipalities have contended that the decision to consolidate the dispatch services to save the government money could put the lives of people in their communities at risk.
In a release late Friday, Ombudsman Marianne Ryan says the decision was technically made by Alberta Health Services, which her office is prohibited by law from investigating.
When the United Conservative government announced the consolidation in August 2020, then health minister Tyler Shandro said the province's dispatch system would allow for better co-ordination of all ground ambulances and air resources.
At the time, the four mayors of the municipalities, none of whom are now still in office, said they were blindsided by the decision and would fight the change.
"While the issue being complained about clearly affects many Albertans, I am bound by my governing legislation to only investigate matters that are clearly within my jurisdiction," Ryan said in the release.
"Given the substance of the complaint has been widely reported in the media and that it relates to an issue affecting a great many Albertans, I advised the mayors that I would be making a public statement."
Last February, a judge granted an interim injunction sought by Alberta Health and Alberta Health Services after the Regional Municipality of Wood Buffalo stopped transferring emergency medical calls to the provincial dispatch centre.
The municipality, which includes Fort McMurray, stopped transferring calls after its council decided the provincial ambulance dispatch service was putting patients at risk due to delays and confusion.
A lawyer for Wood Buffalo had argued it was in the public interest for the municipality to keep handling emergency medical calls through its own dispatch centre.
This report by The Canadian Press was first published Nov. 26, 2021
The Canadian Press
Alberta Ombudsman can't do anything about City of Red Deer complaint about 9-11 Dispatch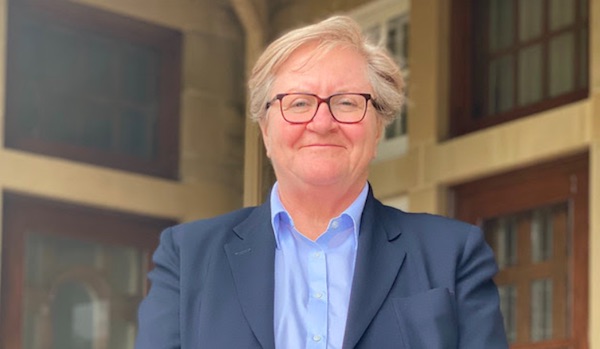 Ombudsman Responds to Municipalities' Complaint About Ambulance Dispatch
Marianne Ryan, Alberta's Ombudsman took the unusual step of publicly commenting on a complaint received involving Alberta Health Services.
The City of Red Deer, along with the municipalities of Calgary, Lethbridge and the Regional Municipality of Wood Buffalo filed a complaint to the Ombudsman regarding Alberta Health Services' consolidation of ambulance emergency dispatch services.
The Ombudsman Act authorizes the Ombudsman to investigate administrative decisions of government ministries and many related bodies, but the Act specifically prohibits her from investigating decisions of Alberta Health Services (AHS).
"My office thoroughly analyzed the complaint and confirmed that the decision to consolidate ambulance dispatch services was indeed made by AHS. While many government-related bodies fall under my jurisdiction, AHS is not one of them," stated Marianne Ryan, Alberta's Ombudsman. "In fact, the Ombudsman Act specifically states that my powers of investigation do not apply to health authorities. My ability to investigate AHS decisions would require a change in legislation. While the issue being complained about clearly affects many Albertans, I am bound by my governing legislation to only investigate matters that are clearly within my jurisdiction."
Investigations by the Ombudsman are conducted in confidence, and it is the Ombudsman's general practice not to comment publicly on complaints, especially ones that are not being investigated.
"Given the substance of the complaint has been widely reported in the media and that it relates to an issue affecting a great many Albertans, I advised the mayors that I would be making a public statement."