City introduces new measures to combat COVID-1
City introduces new measures to combat COVID-19
October 15, 2020
The City is introducing additional measures to contain the spread of COVID-19 and help protect the people of Edmonton, in response to the voluntary health restrictions introduced in the Edmonton Health Zone by the province.
"We continue to be concerned by the continuing increase in case numbers. We need all Edmontonians to adhere to the health precautions and practise them daily to prevent COVID-19 case numbers from increasing any further," said Interim City Manager Adam Laughlin. "As the COVID-19 pandemic wears on, we will not let it wear down our resolve to protect our city, including our most vulnerable community members."
Dr. Deena Hinshaw, Alberta's Chief Medical Officer of Health, announced new voluntary restrictions in Edmonton last week. The City's response includes enhanced measures in recreation facilities, additional monitoring and enforcement of public compliance to health and safety rules, and adjustments to ETS service levels and cleaning protocols.
"While we haven't seen it reflected in case numbers yet, we trust Edmontonians are getting the message," said Laughlin. "Compliance with mask wearing is strong. I trust that Edmontonians will adopt the City's adjusted measures with the same spirit of shared responsibility. We've already heard from some sports organizations who are willing to help us spread the word about new protocols at arenas. By working together, we can tackle the rising case numbers and contain the spread of COVID-19."
Recreation Facilities
The City will make a number of enhancements to protocols and guidelines in recreation facilities and arenas.
There will be no spectator access in areas without designated spectator seating, such as field houses, gyms and most pools.
In facilities with designated, controlled spectator areas, like arenas, 25 percent of regular seating capacity will be allowed (up to 50 spectators, 100 in larger arenas). New capacity figures have been posted to arena websites.
No social event rentals (parties, reunions) or picnic site bookings will be allowed for the remainder of 2020 to discourage larger social gatherings.
Capacity for other indoor bookings and rentals, such as business meetings, has been reduced to 25 per cent of normal room capacity to a maximum of 50 people.
Increased security and crowd monitoring will be implemented at facilities to ensure safety protocols are being followed.
Edmonton Transit Service
New measures adopted by ETS include:
Adjustments to ETS service levels, including school service, to support physical distancing and gathering restrictions.
Revised sales channels for low income transit pass sales that reduce the need for in- person contact.
Same-day cleaning and disinfecting of bus shelters located near schools when notified of a school outbreak.
Temporary Pandemic Accommodation
Preparations are underway for the use of the Edmonton Convention Centre as a temporary pandemic accommodation for individuals experiencing homelessness. People who stay at the convention centre will have a safe, warm place to sleep, receive daily meals and access storage, washrooms, shower facilities and culturally appropriate health, wellness and housing supports. The space is expected to open on October 30 and will scale up week by week to reach a 300-bed capacity and to provide a full spectrum of services.
The City is working with organizers of Camp Pekiwewin to ensure safe, suitable accommodation like the Edmonton Convention Centre for those staying at the camp. An end date for the camp is linked to the activation and full operational setup of the temporary pandemic accommodation.
Read more on Todayville.
Edmonton's Single-Use Item Reduction Bylaw to ban plastic shopping bags, force restaurants to serve in reusable cups and accept customer cups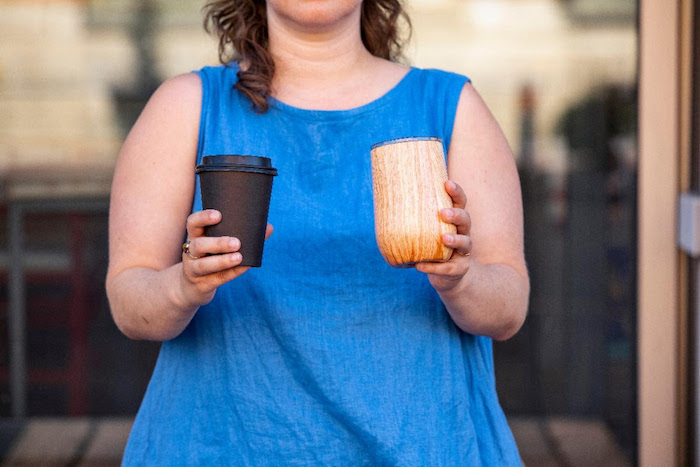 News release submitted by the City of Edmonton
City council passes bylaw to significantly reduce waste
The City of Edmonton is taking action to decrease the use of single-use items, which will help reduce the amount of waste being littered and ending up in landfills.
"This is an exciting first step towards climate resiliency. We're beginning to change our course," said Mayor Amarjeet Sohi. "We all have a part to play in preserving and protecting our environment, and participating in single-use item reduction is an easy way for all Edmontonians to commit to sustainability. I am supportive of this bylaw and know that together, we can build a greener and more climate-resilient future for all of us."
On October 4, Council approved the Single-use Item Reduction Bylaw, which will go into effect on July 1, 2023. The bylaw aims to reduce waste by targeting items that can easily be avoided or replaced with reusable options, and by making those reusable options more accessible.
Edmontonians will see the following changes:
Single-use plastic shopping bags will be banned, and businesses must charge at least 15 cents for a paper bag and at least $1 for a new reusable shopping bag.
These minimum fees will increase on July 1, 2024 to 25 cents for a paper bag and $2 for a new reusable bag.
Styrofoam (foam) plates, cups and containers will be banned.
Restaurants must serve dine-in drink orders in reusable cups, and accept reusable customer cups for dine-in and takeout orders.
Accessories (like utensils, straws, pre-packaged condiments and napkins) will only be available by request or self-serve.
Approximately 450 million single-use items are thrown in the garbage each year in Edmonton, plus more that are recycled and littered. Through these measures, the City aims to reduce the number of regulated single-use items used in Edmonton by 20 per cent by 2027.
"Our goal is to reduce single-use items overall, not just to switch from plastic items to non-plastic items," said Denis Jubinville, Branch Manager of Waste Services. "In addition to diverting more waste from landfill, this bylaw will also help residents think more broadly about waste reduction.
"Something as simple as bringing a reusable cup to a coffee shop may feel like a small step, but when a city of a million residents commits to small behaviour changes, the impact can be significant."
The City will ensure businesses are well informed and supported through awareness campaigns and various resources, including plain-language guidelines for implementing the changes and customer communication tools.
The bylaw exempts registered charitable organizations, to ensure they're able to maintain their focus on providing critical social services. Some types of businesses are also currently exempt from portions of the bylaw for safety or feasibility reasons.
Province demanded plan: Edmonton mayor outlines ways city will try to curb crime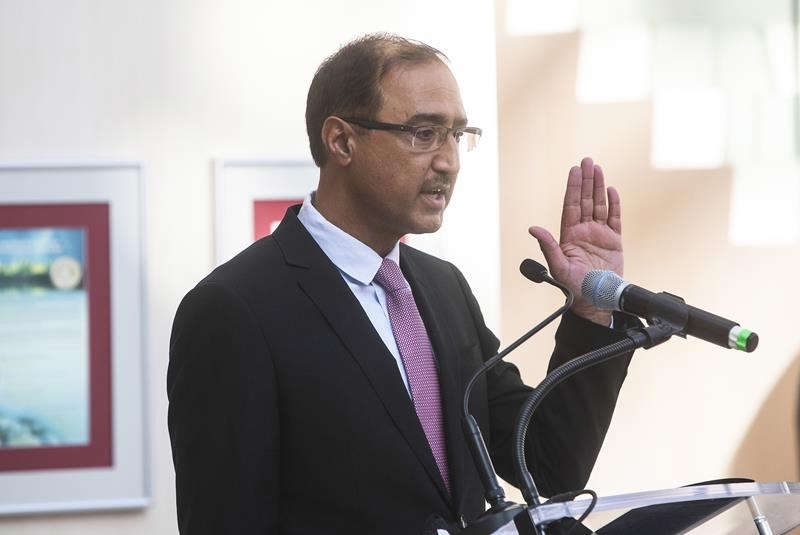 He added that Calgary also receives 40 to 50 per cent more in funding to support community efforts to end homelessness.
"I don't understand the reason for this discrepancy when both cities are facing similar challenges," he said.
"We're asking the government of Alberta to immediately close this discrepancy and provide Edmonton the same level of support they provide to Calgary."
Sohi's comments come after the city published Thursday the final version of its safety plan for downtown, Chinatown and the transit system. The city abided by a deadline set two weeks ago by Justice Minister Tyler Shandro.
Shandro used his ministerial power to demand a report from the city on what is being done to get crime under control. In a letter to Sohi on May 26, Shandro also pointed to the recent killings of two men in Chinatown.
Sohi said he had been working on problems affecting the city's core since he took office in October. He has said the areas of action that help address social disorder — mental health, drug addiction and homelessness — are mainly within the province's jurisdiction.
"If (the province is) really and truly serious about safety and about the well-being of Edmontonians, then give us the same support that you give Calgary," he said.
The plan combines immediate steps and longer-term initiatives.
In the short term, the city will put more police and peace officers on the street, fund private security to patrol Chinatown, implement programs to prevent and respond to drug overdoses, and increase responses to encampments and derelict homes.
There is also a plan to immediately set up an operations centre in Chinatown for police, peace officers and staff from social agencies. A location is yet to be determined.
Several initiatives call for cleaning streets and back alleys several times a day, adding more public washrooms in core neighbourhoods, and implementing a needle cleanup program.
Longer-term initiatives include decentralizing social services from core neighbourhoods and streetscape improvements.
Sohi also said the province should increase funding for Edmonton police to reflect population growth and inflation.
"In 2008, the province funded 105 police officers for our city, but capped the per capita cost to $100,000," he said. "That funding has not been adjusted for inflation and, in 2022, the cost per officer has nearly doubled."
Sohi added the city has made up that shortfall by increasing property taxes.
Shandro said in a statement Thursday that the plan has been submitted to his office and is being reviewed
"I am encouraged by the constructive discussions I've had with Mayor Sohi and the recent steps municipal officials have taken to improve public safety for Edmontonians — including city council's vote to amend the municipal transit bylaw to ban loitering and drug use on public transit," he said.
"There is still a considerable amount of work to do to address crime and violence in downtown Edmonton and make it safer for everyone, but these are positive steps in the right direction."
This report by The Canadian Press was first published on June 9, 2022.
Daniela Germano, The Canadian Press