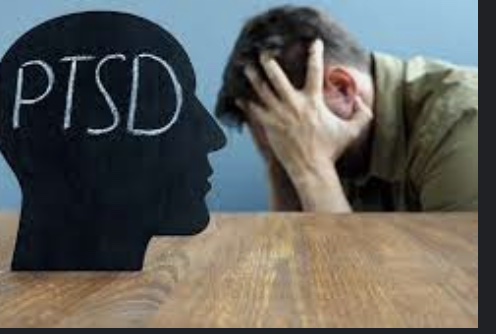 Alberta spiritual community leader charged with four counts of sexual assault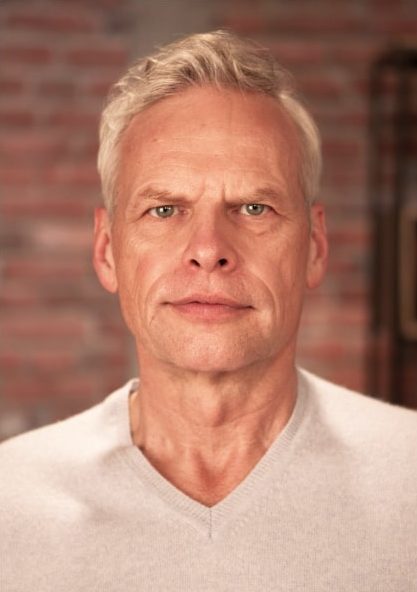 Photo from Johnderuiter.com
Edmonton – A self-styled spiritual leader has been charged with four counts of sexual assault stemming from separate occasions between 2017 and 2020.
Police say Johannes de Ruiter, the leader of an Edmonton group known as the College of Integrated Philosophy or the Oasis Group, was arrested Saturday.
Edmonton police allege that de Ruiter, who is 63, would tell certain female members that he was directed by a spirit to engage in sexual activity with them, and that doing so would provide them with the opportunity to achieve spiritual enlightenment.
The group operated out of a building in an industrial area in northwest Edmonton from 2007 to 2021.
Before his arrest, de Ruiter was holding meetings at an office building in St. Albert, Alta., and would host spiritual retreats out of a campground near Smith, Alta., a hamlet more than 200 kilometres north of Edmonton.
Police say in a news release that investigators believe there may be additional victims and are encouraging them to come forward to police.
This report by The Canadian Press was first published Jan. 23, 2023.
Edmonton to host "Road to the JUNOS Concert Series" leading up to Juno Awards week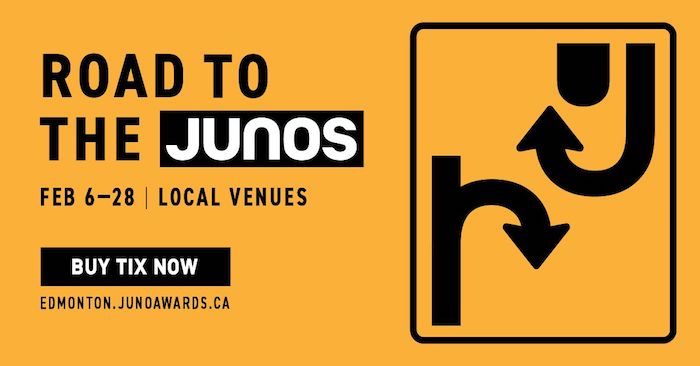 From Explore Edmonton
Road to The JUNOS Concert Series Builds Excitement to JUNO Week.
Access and Diversity Key for Fans and Artists.
The JUNOS 2023 Host Committee is excited to announce an Edmonton-based concert series, titled Road to The JUNOS, as a lead-up to The 52nd Annual JUNO Awards Broadcast and JUNO Week from March 9-13.
The concert series will be set in small, intimate venues around Edmonton and feature local and regional artists who one day may end up on the JUNOS stage. Road to The JUNOS is a collaboration between the JUNOS 2023 Edmonton Host Committee, CBC Music and Explore Edmonton. It aims to provide excitement and create momentum leading into Canada's biggest celebration of music.
The 10-show concert series will run from Monday, February 6 through Tuesday, February 28 at local venues in Edmonton. Of note, the artists playing these events come from a wide variety of backgrounds and genres and offer an opportunity to see some of Canada's newest and most exciting talent. Fans can be a part of an intimate JUNOS concert with an affordable advance ticket price of only $10.
Road to The JUNOS is possible thanks in part to federal funding through PrairiesCan's Tourism Relief Fund. This Fund is positioning Canada as a destination of choice for domestic and international travel. PrairiesCan administers the Fund in Alberta.
"Edmonton is a vibrant and dynamic cultural hub and our government's support for Road to The JUNOS will bring that experience to visitors from across Canada and around the globe. Through the Tourism Relief Fund and our partnership with organizations such as Explore Edmonton, communities across Canada will capitalize on the jobs and economic activity generated through Edmonton's growing tourism industry."
– The Honourable Dan Vandal, Minister for PrairiesCan
"Road to The JUNOS is an important step in positioning Edmonton as an all-season destination and celebrating our community's business and arts districts. I'm proud to see our government supporting Edmonton to build on its leadership in arts and culture while strengthening local tourism activity that benefits businesses in our city."
– The Honourable Randy Boissonnault, Minister of Tourism and Associate Minister of Finance
"Road to The JUNOS is an exciting opportunity to grow Alberta's music industry, showcasing local talent to visitors from all parts of Canada. The Alberta government is proud to support this series of concerts that features Alberta's talent on stage as well as the venues, promoters and other music professionals."
– The Honourable Jason Luan, Alberta Minister of Culture
"Canada has a long history of producing exceptionally talented musicians. The Road to The JUNOS concert series hopes to help give a platform to some of our up-and-coming artists and audiences a chance to say 'we saw them when'."
– Aimée Hill, co-chair, 2023 Host Committee
"Explore Edmonton is proud to support The JUNO Awards in March and we are delighted to be a part of this grassroots concert series. Promoting our local music venues, supporting talented Canadian musicians, and giving Edmontonians quality music experiences at an affordable price is such an important piece to the whole JUNOS experience. And we get to show off a little for the rest of Canada!"
– Traci Bednard, CEO of Explore Edmonton
The JUNOS Experience starts here. For more information and to buy tickets, visit: https://edmonton.junoawards.ca/