Big Brothers Big Sisters – Big Makeover!
NEW DAY, NEW BIG BROTHERS BIG SISTERS
Potential lives within every young person, yet hundreds of thousands of Canadian children and youth are still in urgent need of someone who will stand in their corner and ignite their potential.
That's why the Big Brothers Big Sisters – a 106-year-old organization – is being reinvented and reintroduced to the world. The new look is a call to action for Canadians to be a part of something bigger, a movement to prove how critical relationships are to our success, mental health and wellbeing.
The logo's three lines showcase the three players who help a young person forge a new path forward: the family, Big Brothers Big Sisters, and the volunteer mentor (the "Big"). The new look and brand reflect months of research and consultation with over 3,500 volunteer mentors, young people ("Littles"), parents and guardians, mentoring leaders, and members of the general public from coast to coast. Big Brothers Big Sisters of Canada worked with Bain & Co. and Barkley on the research and brand transformation.
"Mentoring is an essential service, impacting childhood brain development and creating positive cognitive, education, employment, and health outcomes," said W. Matthew Chater, president and CEO of Big Brothers Big Sisters of Canada. "Our modernization is meant to engage a new wave of volunteers and donors and give them an opportunity to make a true difference in this world, to change two lives: their own and the life of a young person."
The new mission of Big Brothers Big Sisters is to enable life-changing mentoring relationships to ignite the power and potential of young people. The call to action is for more people, more volunteers, and more donors to join the mentoring movement and create that spark. Volunteers and donations are needed to professionally support mentor-mentee matches across the country.
A new brand launch video shines a light on the power and potential of youth:
We're spreading this message far and wide, encouraging Canadians to step up and join the mentoring movement. We are bigger together.
The brand launch video was conceptualized by T1 and directed by the Immediate Group. It will air on Shaw media channels.
Turning the Tide on Cyberbullying: How Social Media Can Be a Protective Force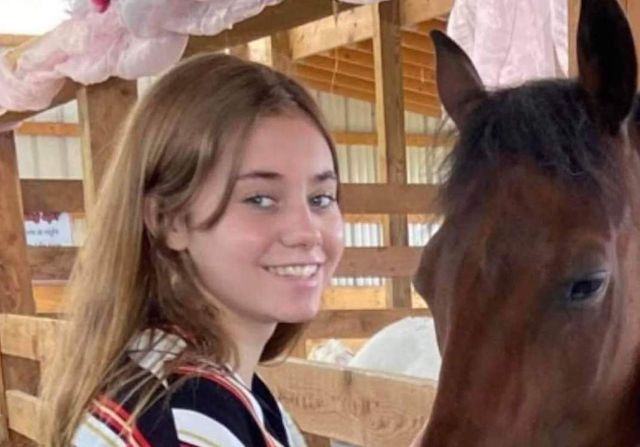 14 year old Adriana Kuch from New Jersey took her life because of bullying.
This article submitted by Cheryl Lynn Mark of DownloadAstro
In a digital age where the lines between reality and the virtual world blur, cyberbullying has emerged as a dark cloud on the horizon. But what if, instead of being a part of the problem, social media platforms could be channeled as a part of the solution?
This article will delve into the potential of social media as a protective force against cyberbullying. Here's a roadmap of the discussion.
The rise of cyberbullying: current standing
Despite numerous expert-backed articles and the efforts of concerned organizations, cyberbullying remains a pervasive issue.
Earlier this year, we learned that 14-year-old Adriana Kuch from New Jersey took her life because of bullying. Apparently, another girl assaulted her at school, and the video of the said incident was posted on TikTok.
Before she did the unthinkable, Adriana said to her father, "I don't want to be that girl who gets beat up on video and made fun of." It was a sad thing for such a young girl to end up that way. And we hope that no one else will ever be in that situation again. Her story serves as a harrowing reminder of the devastating impact of cyberbullying.
The sad reality is that cyberbullying is difficult to fight as it comes in many different shapes and forms and is prevalent on all the major social media platforms.
But the truth is that social media is just a tool… Sometimes it's not just about apps/websites — it's the bad people on them.
This is why today, we're going to dig deeper into how to use social media to our advantage. For parents, it's essential to guide their children through navigating the platform. Time is always changing, and so is how we protect our children from harm like cyberbullying.
Social Media Tools for Protection
In the dynamic realm of social media, user safety is paramount. As cyberbullying continues to pose challenges, platforms are arming users with tools designed to enhance their online protection.
Consider the following essential features:
Privacy Settings: Controlling who sees posts and personal information
Privacy settings act as the first line of defense against unwanted intrusions. Most platforms allow users to decide who can view their content, be it the public, friends, or specific groups.
By limiting the visibility of posts and personal details, users can minimize exposure to potential threats. Regularly reviewing and updating privacy settings ensures that one's online profile remains secure from prying eyes. It's also advisable to restrict location sharing to prevent unsolicited real-world confrontations.
Reporting and Blocking: Quick actions against bullies
When faced with online harassment, a swift response can deter the perpetrators. Social media platforms have streamlined their reporting processes, making it easier for users to flag inappropriate content or behavior.
The blocking feature serves as an immediate barrier, ensuring that the bully can no longer contact or view the victim's profile. This empowers the victim to reclaim their digital space without fear of further victimization.
Safety Centers: Resources offered by platforms for users in distress
Recognizing the profound impact of cyberbullying, many platforms have established safety centers. These are dedicated hubs containing articles, tutorials, and resources about online safety.
These centers often collaborate with mental health professionals and NGOs to provide guidance, helplines, and support for those affected by cyberbullying. They serve as a testament to the platform's commitment to fostering a safer and more inclusive online environment.
While cyberbullying remains a concerning issue, armed with the right tools and knowledge, users can better protect themselves. Regularly updating oneself with the latest safety features and practices is essential to navigating social media's vast and often tumultuous waters.
Positive Online Communities
If you're not joining any communities right now, you're missing out. Positive online communities stand out as beacons of hope. These communities are a testament to the fact that the internet, when harnessed correctly, can be a space for unity, support, and upliftment.
Here are some of the best benefits of joining a positive and uplifting community:
1. Emotional Support
Being part of a positive community provides a safety net, offering members a place to share their feelings, challenges, and experiences, knowing they'll be met with understanding and empathy.
2. Personal Growth and Learning
Uplifting communities often foster an environment of continuous learning, where members share resources, advice, and experiences, contributing to personal development and growth.
3. Networking Opportunities
Beyond emotional support, these communities provide opportunities to connect with like-minded individuals, potentially leading to collaborations, partnerships, or new friendships.
4. Increased Positivity and Well-being
Regular interaction within a positive community can boost one's mood, decrease feelings of loneliness, and contribute to overall mental well-being.
5. Resilience During Difficult Times
During challenging phases of life, having a supportive community can provide the strength and resilience needed to navigate and overcome adversity.
6. Shared Resources and Opportunities
Uplifting communities often pool together resources, information, or opportunities that can be beneficial for members, be it in the form of job leads, workshops, or educational content.
7. Sense of Belonging
Perhaps one of the most profound benefits is the innate human desire for connection and belonging. Being part of a positive community fulfills this need, reminding members that they are part of something bigger than themselves.
To find a positive and uplifting community, start by researching forums, groups, or platforms related to one's interests or needs, paying attention to reviews or feedback from current members. Attend virtual or in-person events to get a feel for the community's vibe.
For guiding children, emphasize the importance of online safety, encourage them to share their online experiences, and advise them to seek out communities that promote kindness, mutual respect, and constructive communication, steering clear of negative or toxic spaces.
The Influencer Effect
In the age of social media, influencers hold considerable sway over their vast audiences, making them invaluable allies in the fight against cyberbullying. Influencers have taken up the mantle of being digital role models. Many leverage their platforms to advocate for kindness, inclusion, and mutual respect in the online realm. To have a positive online environment, populate your social media platforms with influencers promoting such acts.
Remember to follow positive people in your life to strengthen your mind when fighting off negative forces.
Parental involvement in navigating the digital realm
Navigating the digital realm can be a daunting task for children, making parental involvement and guidance essential to ensuring a safe and wholesome online experience.
Open dialogue between parents and children about their online experiences is fundamental. Such conversations allow children to share their online triumphs and challenges and feel supported.
Regular discussions educate kids about potential online hazards, from cyberbullying to privacy concerns. When children know they can turn to their parents without fear of judgment or punishment, they are more likely to seek advice during troubling times.
Simple strategies for parents to stay involved:
1. Set Boundaries
Establish designated tech-free times, such as during meals, encouraging face-to-face communication and ensuring devices don't overshadow real-world interactions.
2. Co-View and Co-Play
Occasionally, join your child in their favorite online game or watch their beloved YouTube channel together. This shared experience provides insights into their online world.
3. Educate Through Discussion
Instead of merely setting rules, explain the reasons behind them, fostering understanding and cooperation.
4. Tech in Common Areas
Keep computers and other devices in shared spaces, like the living room, to casually oversee your child's online activities.
5. Stay Updated
Familiarize yourself with the latest social media platforms, games, and online trends popular among kids. This knowledge aids in understanding their digital experiences better.
By actively participating and showing genuine interest in their child's online life, parents can build trust, promote safety, and foster responsible digital habits.
Suggested read: What is the Most Likely Way Your Child can be Bullied Online?
The Bottom Line
As the fabric of our digital interactions evolves, social media's role shifts from being merely a platform for connection to a force that can either uplift or harm. While challenges like cyberbullying persist, the collective effort of users, platforms, influencers, and parents can transform these virtual spaces into nurturing environments.
The onus isn't just on the individual or the platform, but on the entire online community. Just recently, Georgia's Republican leadership identified combating cyberbullying as a primary legislative focus. Lt. Gov. Burt Jones, who's going to collaborate with educational institutions and social media firms to formulate the bill, said, "That's not going to be limited to school districts, it's going to have teeth in it where the people perpetrating these things, we're going to try to hold them accountable."
By promoting empathy, understanding, and proactive protection, we all can play a part in ensuring that the internet remains a space of positivity, growth, and safety for everyone, especially our younger generation.
THE YMCA AND WALK OFF THE EARTH REIMAGINE THE Y.M.C.A. ANTHEM, FOCUSING ON YOUTH MENTAL HEALTH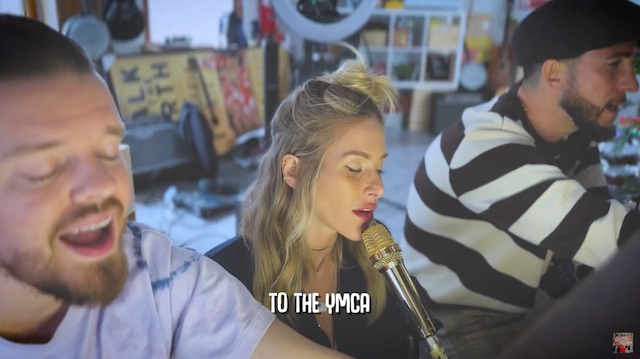 From the YMCA of Northern Alberta
The musical collaboration introduces expanded access to the YMCA's free youth mental health program, Y Mind
YMCA Canada and Canadian indie pop band Walk off the Earth today released a modern take on the Y.M.C.A. anthem to raise awareness of expanded access to the free youth mental health program, Y Mind. Originally released in 1978, the hit song has brought crowds to the dance floor, with an enduring legacy internationally. The reimagined cover of the classic party anthem, performed in a more soulful and sincere tone, brings new light to the original lyrics through a mental health lens as the YMCA aims to highlight today's need for community and open dialogue surrounding mental health. Alongside the new musical arrangement, Walk off the Earth has also released an accompanying full-length music video now available on YouTube.
"We've seen how music is so connected to emotions – for us and our fans – so we were honoured to take on the challenge of reinventing such an iconic song and give new meaning to its enduring lyrics," says Sarah Blackwood of Walk off the Earth. "When we took a look at the original lyrics, it was staggering how a message about the YMCA from 45 years ago is just as relevant and pointed today – but now we're sharing that message with a focus on mental health tied to Y Mind."
The collaboration aims to bring awareness to a new era YMCA Canada hopes to usher in, as the charity has expanded their broad range of programming to include free mental health services through Y Mind, serving the changing needs of Canadian communities.
Y Mind is an innovative early intervention mental health program that helps teens (ages 13-18) and young adults (ages 18-30) cope with stress and anxiety with the support of health professionals. The seven-week program is available online or in person, in English and French (under the name YMCA Libère ta tête). The Y Mind program is offered completely free of charge thanks to support and funding by the Public Health Agency of Canada.
"YMCA Canada has been proud to serve our communities for decades, helping Canadians overcome many obstacles that impact overall health, which includes mental well-being," said Peter Dinsdale, President and CEO of YMCA Canada. "The number of stressors that today's youth face can seem overwhelming, including the post-pandemic experience, school and social media pressures. While there has been good progress made to alleviate the stigma around mental wellbeing, programs like Y Mind are critical to addressing one of the biggest barriers to accessing help: cost."
"Mental health is health, and everyone, including Juno Award winners, like Walk off the Earth, are opening up and having conversations about their mental health. The music lets young people know that it's okay to not be okay and that there is help available through YMCA's Y Mind program. Our government continues to be very supportive of this initiative," says The Honourable Ya'ara Saks, Minister of Mental Health and Addictions and Associate Minister of Health.
The Y Mind program comes at a time when young people's stress and anxiety levels remain at an all-time high. According to a survey conducted in 2023 by Deloitte, close to half of Gen Zs (46%) and four in 10 Millennials (39%) report feeling stressed or anxious all or most of the time.1 Guided by qualified mental healthcare professionals, participants in the Y Mind program have reported reduced anxiety, improved well-being and reduced feelings of isolation.
To learn more about the Y Mind program or find a location near you, visit www.ymca.ca/ymind.
About Y Mind
Y Mind was first developed by the YMCA of Greater Vancouver (now YMCA BC) and has been offered across British Columbia since 2018 thanks to financial support from the British Columbia government. Y Mind was born to meet the growing need for free, accessible mental health support. It quickly established itself as a pillar of support for the region's youth, serving over 3,200 young people in 54 communities. Building on this momentum, the Y Mind program was extended across Canada, including Quebec with YMCA Libère ta tête, through the support of YMCA Canada and YMCA BC. Y Mind has now expanded to 21 YMCAs across the country and is currently being supported though the Public Health Agency of Canada's investment Supporting the Mental Health of Those Most Affected By COVID-19.
About YMCA Canada
The YMCA is a charity that ignites the potential in over 2 million people annually, helping them grow, lead, and give back to their communities. Across Canada, the YMCA delivers a wide variety of programs and services that empower people of all ages and life stages to overcome barriers and rise to their full potential. Programs include child care, health and wellness, aquatics, employment services, immigrant settlement, camps, mental wellness, and many other community initiatives that respond to local needs. Foundational to all this is the YMCA's commitment to creating spaces and experiences where everyone feels safe, welcome, and a sense of belonging.
The YMCA in Canada is comprised of 37 YMCA Member Associations, supported by YMCA Canada, the national office, working together so all Canadians can shine on.