Attempted Robbery at Leduc Business
Leduc, Alberta.- On Sunday, March 3rd, 2018 at approximately 8 PM a male entered a business located on the 6100 block of 50 Street in Leduc, AB and demanded that the employee give him the cash from the register. The male was wearing a black hoodie with the hood covering his head and his face and produced a short knife which he used in a threatening manner towards the employee.
The employee was able to run out of the business and call 911. The male exited the business and ran away unharmed. Nothing was taken from the business. The male was wearing light coloured pants, a black hoodie, dark colored shoes with a white band around the bottom of the shoes. Anyone with information regarding this or any other crime, is asked to contact the Leduc RCMP at (780) 980-7200, your nearest police service or any local RCMP detachment. If you wish to remain anonymous you may call Crime Stoppers at 1-800-222-8477 (TIPS); via your cell phone text messaging to 274637 (CRIMES), start the message with "TIP205" and continue with the tip; or you can submit a tip by internet at www.tipsubmit.com.
If your information leads to an arrest or a case being cleared, you may be eligible for a cash reward of up to $2,000.00.
Alberta spiritual community leader charged with four counts of sexual assault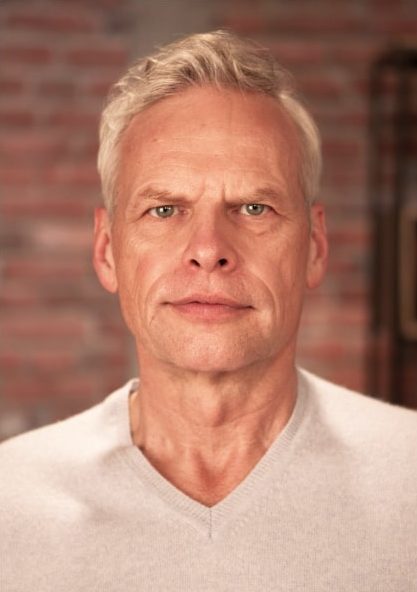 Photo from Johnderuiter.com
Edmonton – A self-styled spiritual leader has been charged with four counts of sexual assault stemming from separate occasions between 2017 and 2020.
Police say Johannes de Ruiter, the leader of an Edmonton group known as the College of Integrated Philosophy or the Oasis Group, was arrested Saturday.
Edmonton police allege that de Ruiter, who is 63, would tell certain female members that he was directed by a spirit to engage in sexual activity with them, and that doing so would provide them with the opportunity to achieve spiritual enlightenment.
The group operated out of a building in an industrial area in northwest Edmonton from 2007 to 2021.
Before his arrest, de Ruiter was holding meetings at an office building in St. Albert, Alta., and would host spiritual retreats out of a campground near Smith, Alta., a hamlet more than 200 kilometres north of Edmonton.
Police say in a news release that investigators believe there may be additional victims and are encouraging them to come forward to police.
This report by The Canadian Press was first published Jan. 23, 2023.
LA mass shooting suspect kills 10 near Lunar New Year fest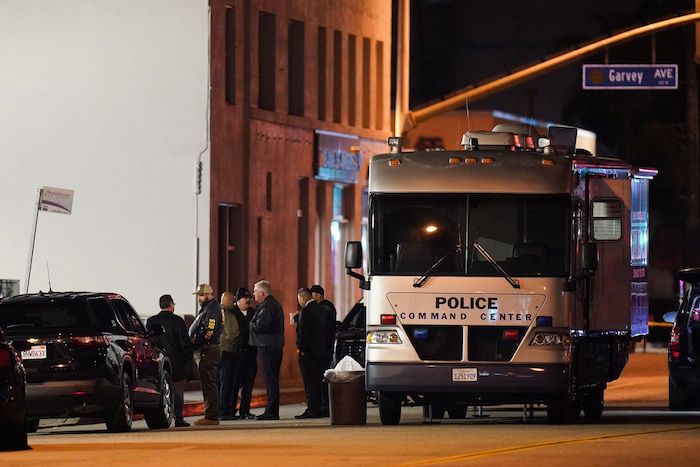 By Andrew Dalton in Monterey Park
MONTEREY PARK, Calif. (AP) — A gunman killed 10 people and wounded 10 others at a Los Angeles-area ballroom dance club following a Lunar New Year celebration, setting off a manhunt for the suspect in the fifth mass killing in the U.S. this month.
Capt. Andrew Meyer of the Los Angeles Sheriff's Department said Sunday that the wounded were taken to hospitals and their conditions range from stable to critical. He said the 10 people died at the scene in the city of Monterey Park.
Meyer said people were "pouring out of the location screaming" when officers arrived at around 10:30 p.m. Saturday. He said officers then went into the ballroom and found victims as firefighters treated the wounded.
Meyer gave no description of the male suspect or the weapon he used, or why police gave no information on the shooting for hours while the shooter remained on the run. He also said police were investigating another incident in the nearby city of Alhambra to see whether it was connected.
Meyer said it's too early in the investigation to know if the gunman knew anyone at the ballroom or if whether it was a hate crime.
The Lunar New Year celebration had attracted thousands.
Monterey Park is a city of about 60,000 people that sits at the eastern edge of Los Angeles. The majority of its residents are Asian immigrants or their descendants, most of them Chinese. The dance studio in downtown Monterey Park is just a few blocks from city hall on its main thoroughfare of Garvey Avenue, which is dotted with strip malls that are full of small businesses whose signs are in both English and Chinese. Cantonese and Mandarin are both widely spoken, Chinese holidays are celebrated, and Chinese films are screened in the city.
The tragedy marked not just the fifth mass killing in the U.S. since the start of the year but also is the deadliest since May 24, 2022 – when 21 people were killed in a school in Uvalde, Texas, according to The Associated Press/USA Today database on mass killings in the U.S. The latest violence comes two months after five people were killed at a Colorado Springs nightclub.
Seung Won Choi, who owns the Clam House seafood barbecue restaurant across the street from where the shooting happened, told The Los Angeles Times that three people rushed into his business and told him to lock the door.
The people said to Choi that there was a shooter with a gun who had multiple rounds of ammunition on him.
Wong Wei, who lives nearby, told The Los Angeles Times that his friend was in a bathroom at the dance club that night when the shooting started. When she came out, he said, she saw a gunman and three bodies.
The friend then fled to Wei's home at around 11 p.m., he said, adding that his friends told him that the shooter appeared to fire indiscriminately with a long gun.
The celebration in Monterey Park is one of the largest Lunar New Year events in Southern California. Two days of festivities were planned but officials canceled Sunday's events following the shooting.
___
Associated Press writer Julie Watson in San Diego contributed to this report.