An extremely simple question about Canada's energy supply the Federal Government refuses to answer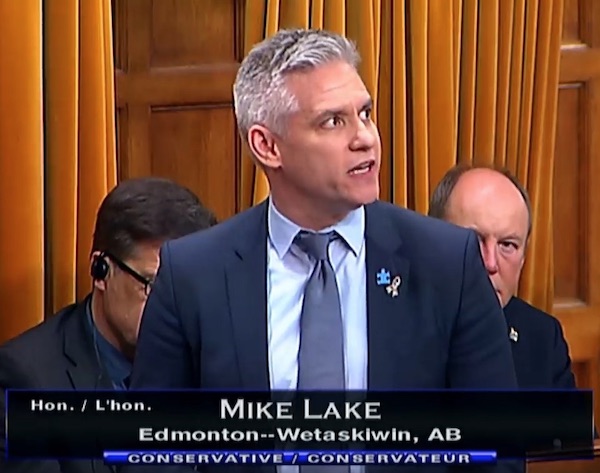 Edmonton-Wetaskiwin MP Mike Lake has a simple question for the federal government.  The answer has significant ramifications for Canada's energy producers, for jobs, and for Canada's economy.  MP Lake has asked the question in Parliament three times now.  The latest question was asked last week during "COVID Question Period" with MP's mostly speaking from their home offices.  In frustration, Lake has shared the exchange on his social media to show Canadians.  Here it is.
From the Facebook page of Edmonton-Wetaskiwin MP Mike Lake.
Three times in recent months, I've asked the Liberal government a very straightforward, yes-or-no question: "We're importing tens of millions of barrels of oil per year into Canada from Saudi Arabia, Nigeria and Algeria. Is this oil subject to the same rigorous regulations on upstream and downstream emissions as oil coming from Alberta, Saskatchewan and the Minister's very own home province of Newfoundland?"
Judge for yourself whether this is a fair and relevant question in the Canadian interest, and whether the Minister even came close to trying to answer the question.
Hundreds gather to support Alberta church shut down for ignoring COVID-19 orders
SPRUCE GROVE, Alta. — Hundreds of people are gathered outside an Alberta church charged with refusing to follow COVID-19 health rules.
On the first Sunday since GraceLife Church was shut down and fenced off by Alberta Health Services, an estimated 500 people gathered outside to oppose COVID-19 regulations and show support.
GraceLife Church and its pastor, James Coates, are charged under the Public Health Act for holding services that break health restrictions related to capacity, physical distancing and masking.
Alberta's health agency said in a statement when it shut down the church on Wednesday that the church will remain closed until it shows it will comply with public health measures meant to contain the spread of the virus.
Dozens of police officers monitored the large crowd as they sang hymns and prayed for the church to reopen. 
Some supporters shouted at police, saying officers should be ashamed of themselves for the closure.
RCMP said in a statement they will only use the level of intervention necessary to maintain peace, order and safety.
This report by The Canadian Press was first published April 11, 2021.
The Canadian Press
World men's curling championship resumes amid COVID scare
CALGARY — The men's world curling championship playoffs were given the green light to resume Sunday after a suspension of games due to COVID-19.
Four participants, including three from non-playoff teams, tested positive from the virus. The other athlete from a playoff team who tested positive wasn't allowed to compete Sunday.
Saturday's playoff game and a pair of semifinals were postponed while more testing was conducted. 
Alberta Health approved the resumption of the championship, the World Curling Federation said.
The United States and Switzerland were to meet in a playoff game  Sunday morning, followed by afternoon semifinals involving Sweden, Russia and Scotland and the playoff winner.
The gold and bronze-medal games were scheduled for the same draw in the evening.
This report by The Canadian Press was first published April 11, 2021.
The Canadian Press