"All talk, no action". Alberta government not nearly aggressive enough against Ottawa – Project Confederation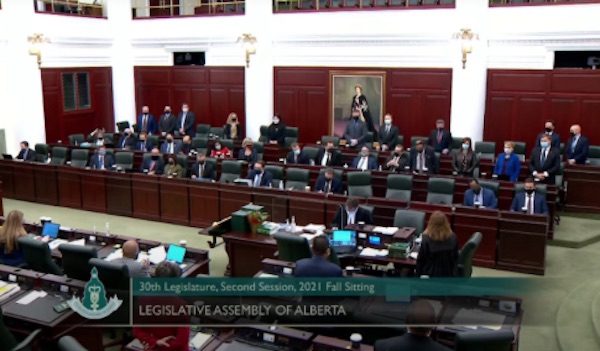 This article is submitted by Josh Andrus, Executive Director of Project Confederation
The Alberta Legislature finished for the year on Tuesday and the theme of the session might as well have been "all talk, no action".
Despite wave after wave of relentless attacks from a hostile federal government in Ottawa, precious little progress has been made to stand up for Alberta.
Given Prime Minister Justin Trudeau and the Liberal government have their foot on the throat of our energy sector, a strong response from the provincial government should be expected, right?
Well, so far we haven't seen one.
Maybe Alberta's response is still being worked on, but why the delay?
It's not like this was unexpected…
The fall federal election gave us an early taste of what was in store.
All five major parties effectively campaigned to end new energy development in Canada and transition to a net-zero future.
Perhaps the most telling moment was when even the Conservatives refused to show their support for Alberta's oil and gas industry.
During the English language debate, Bloc Quebecois leader Yves-François Blanchet forced Conservative leader Erin O'Toole to reiterate a promise he'd made at the French debate – that, if elected, the Conservatives would not allow a pipeline to be built through Quebec.
The statement from O'Toole was simple: "We're not going to let that happen."
Now re-elected to what barely passes for a mandate – 32.3% of the vote with just a 62.3% turnout – the federal Liberal government is preparing to entirely dismantle Canada's energy sector.
The Alberta government did finally hold their long-promised referendum on equalization – something that more than two years ago, we suggested should have been held immediately.
Alberta has lost a net $600 billion dollars since 1957, with over $240 billion of that leaving Alberta in just the past 13 years, and 61.7% of voters voted in favour of removing the principle of equalization from the constitution of Canada.
The provincial government then introduced a motion in the Legislature to recognize the result of the referendum, a necessary.
But they seemed to treat it as more of a marketing opportunity than the first step to kick off negotiations with Ottawa, timing the passage of the motion to coincide with Premier Kenney's speech at the UCP AGM, rather than when it would have made the most waves in the media and in Ottawa.
Trudeau, therefore, was able to easily dismiss the referendum out of hand and his flippant response to Albertans' clear frustration was just the first slight from Trudeau.
As the Alberta government held a press conference to announce the official referendum results, Trudeau rolled out his cabinet, installing radical environmentalist Steven Guilbeault as the new Minister of Environment and Climate Change.
Let's be clear, none of this is about reducing emissions or responding to climate change.
This is about power.
This is about wealth and this is about kneecapping a region of the country that refuses to get on board with the Liberal's radical tax-and-spend agenda.
The Liberals' contingent at the COP26 Glasgow Climate Change summit made it clear that Western Canada's energy industry will be maimed – all for the noble cause of "saving the world."
Trudeau and his team upped the ante by announcing that Canada would cap oil and gas emissions and put Canada on a path to net-zero by 2050.
Former Parti Quebecois leader Jean-François Lisée made this point clear when he decided it was high time to publish an op-ed entitled "What Alberta Owes Us," wherein he declared that Alberta doesn't pay Quebec enough!
If Ottawa were honest about their intentions to save the climate, they would also be pointing their guns at Canada's other heavily emitting industries.
"Ottawa will cap emissions from the oil and gas sector," said Guilbeault upon his appointment.
"We're not doing that with any other sectors — not steel, not the auto industry, forestry, cement," he added.
That's right, he didn't just single out oil and gas in the regulations, he also actually bragged about it.
Not concrete. Not the auto industry. Not forestry. Not cement. Just oil and gas.
Premier Kenney had a brief moment where he came to the defence of Alberta, after David Suzuki warned at an Extinction Rebellion rally that "there are going to be pipelines blown up if our leaders don't pay attention to what's going on."
Kenney's response was well-put, so let's give credit where credit is due:
"Regrettably, we know that there are people to whom he is speaking who believe that the end of, in their view, saving the planet justifies virtually any means, including violence. We do know. I mean, the term 'eco terrorism' is not some kind of a conservative talking point – it's a reflection of a philosophy and real actions that have really taken lives."
But again, it's words, not action.
A couple of strongly-worded statements and/or motions in the Legislature won't cut it in the face of a series of major political attacks from Ottawa.
When the Legislature returns, we need action.
Action on a provincial police force, action on equalization, action on pensions, action on pipelines.
Albertans want action and Project Confederation is ready to take action.
In the new year, we'll be returning to organizing in-person meetings and events across the province, to build up teams of activists and volunteers who are ready to push for real action.
If you're ready to get involved, please click here to sign up to volunteer.
If you can help fund these events, and our ongoing activism work, please click here to make a donation.
Canada under pressure to produce more food, protect agricultural land: report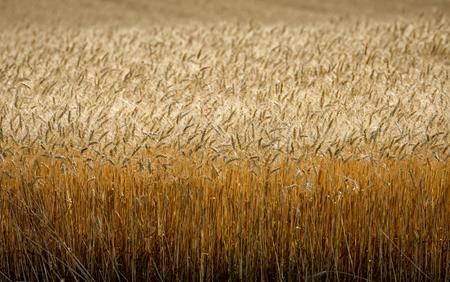 Canada's agricultural land is under increasing pressure to produce more food as demand grows domestically and internationally, while the industry grapples with limited resources and environmental constraints, a new report found.
"We need to grow more food on less land and in a volatile climate," said Tyler McCann, managing director of the Canadian Agri-Food Policy Institute.
The report by the institute released Thursday looks at the pressures on Canada's agricultural land to produce more food while also mitigating and adapting to the effects of climate change, said McCann.
Despite Canada being a big country, it doesn't have as much agricultural land as people might think, said McCann, with the report noting that agricultural land makes up only around seven per cent of the country.
Because of that, we can't take what we do have for granted, he said. "We need to be really thoughtful about how we are using our agricultural land."
In 2020, Canada was the eighth largest country in terms of cropland area, the report said, with that cropland decreasing by seven per cent over the previous two decades.
Canada is a major producer and net exporter of agriculture and agri-food products, the report said, exporting $91 billion in products in 2022, and one of the top 10 exporters of wheat, canola, pulses, pork and beef.
In the coming years, Canada will face increased demand from countries whose populations are growing, the report said.
"With population growth on one side and climate change on the other, Canada will be amongst an increasingly smaller number of countries that is a net exporter," said McCann, noting that Canada's own population is growing, and farmland also needs to be protected against urban sprawl.
The wildfires clouding Canadian skies this week are a "vivid reminder" of the pressure that extreme weather and the changing climate are putting on the agricultural sector, said McCann.
"We need to clearly mitigate … agriculture's impact on climate change. But we also need to make sure agriculture is adapting to climate change's impacts," he said.
One of the ways the world has responded to demand for increased agricultural production over time is to create more agricultural land, in some cases by cutting down forests, said McCann. But that's not a viable option for Canada, which doesn't have a lot of land that can be sustainably converted into farmland — and even if it could, doing so could have a variety of adverse environmental effects, he said.
Some of the practices used to reduce emissions and sequester carbon in agriculture can also improve production output on existing farmland, the report found, such as precision agriculture and no-till practices.
However, intensifying the production of current agricultural land also comes with potential environmental downsides, the report said.
For example, McCann said fertilizer is an important part of sustainable agriculture, but there's a balance to be struck because excessive use of fertilizer can quickly turn food production unsustainable.
"We need to be a lot more thoughtful about the inputs that we're using," he said, adding the same can be said about the use of technology in agriculture and the policies and programs put in place to encourage sustainable intensification of Canadian agriculture.
The report recommends that Canada adopt policies that provide financial incentives and technical assistance to farmers and develop regulatory frameworks promoting sustainable land use, as well as promoting education and awareness campaigns, so that the country can "ensure the long-term sustainability of its agricultural sector while protecting the environment."
This report by The Canadian Press was first published June 8, 2023.
Rosa Saba, The Canadian Press
Lawyer tells Alberta's highest court review board biased in de Grood's case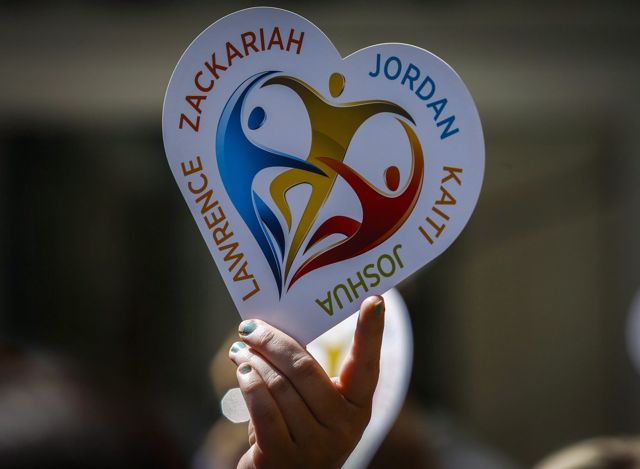 A family member of five slain students holds a heart sign with their names on it following a court decision in Calgary, Alta., Wednesday, May 25, 2016. Alberta's highest court is being asked to overturn a review board decision on the stabbing deaths of five young people at a Calgary house party that confined a man to a supervised Edmonton group home. THE CANADIAN PRESS/Jeff McIntosh
By Ritika Dubey in Edmonton
Alberta's highest court is being asked to overturn a review board decision that confined a man to a supervised Edmonton group home after the stabbing deaths of five young people at a Calgary house party.
The lawyer representing Matthew de Grood argued Wednesday the review board's decision was biased, citing what she described as political interference from Alberta's former justice minister.
"The appellant says, 'I think the conclusion about me is wrong. The board's conclusion is incorrect and not supported by evidence,"' Jacqueline Petrie said before the Alberta Court of Appeal. "He says there's no significant evidence that he's a risk."
De Grood, 31, was found not criminally responsible in 2016 for the killings two years earlier of Zackariah Rathwell, Jordan Segura, Kaitlin Perras, Josh Hunter and Lawrence Hong because he was suffering from schizophrenia at the time. Petrie said de Grood has been stable on medication, is at low risk to reoffend and should be allowed to live with his parents while being monitored under a full warrant.
She argued the review board misunderstood medical evidence during the September 2022 review, which deemed de Grood a significant risk despite the assessment showing improvements. She said the board is supposed to recommend the least onerous disposition compatible with public safety and did not do that for de Grood.
The defence lawyer has said the review had been influenced by former justice minister Doug Schweitzer, who weighed in on de Grood's case in October 2019 after the panel allowed de Grood to transition from institutional care to a supervised group home.
He has been under supervision at a group home. His case is reviewed by the Alberta Review Board yearly to see whether he can transition back into the community while maintaining public safety.
Petrie pointed at de Grood's "exemplary record," and that he has been "compliant to the (medical) treatment team."
"Nobody knew he had schizophrenia (at the time of the stabbings) and needed medication."
Crown prosecutor Matthew Griener said the board considered a conditional discharge but dismissed it, citing a relapse in schizophrenia symptoms in 2021.
Griener said de Grood's relapses were brief and happened at the hospital, providing an early window for medical professionals to intervene.
Justice Kevin Feehan said de Grood may be low-risk, but the consequences of even one relapse could be significant.
Reading from an expert's report, Feehan said: "A low risk to offend doesn't mean the reoffence would not be severe."
Some family members of the victims drove from Calgary for the hearing.
Segura's mother, Patty, said the last nine years have been about de Grood and his rights.
"He should be thankful that he ended up NCR (not criminally responsible) rather than end(ing) with five life sentences for murdering five people," she said. "He should not be appealing."
Hunter's father, Barclay, opposed a potential full release.
"The idea that he wouldn't be monitored for the rest of his life seems to defy logic, it doesn't make any sense," said the father.
Hunter's mother, Kelly, said the family has had "no healing."
"We do this every year, at least once. Now, this is the second appeal," she said. Barclay
Hunter said although there are attempts to reintegrate de Grood into society, he hopes the man is not left on his own with an absolute discharge.
"Regardless of what they say, he killed five people. If that doesn't stand on its own as a risk factor, then I don't know what does."
This report by The Canadian Press was first published June 7, 2023.
—