Alberta Sports Hall of Fame 2020 Induction Ceremony is Going Virtual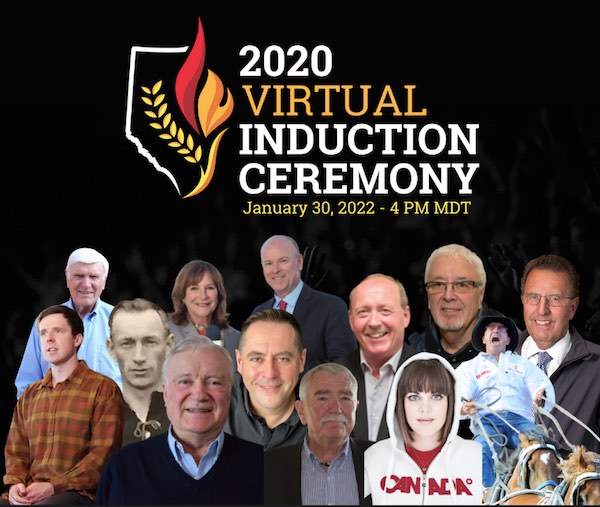 Welcome to the Official 2020 Virtual Induction Ceremony by the Alberta Sports Hall of Fame.
Live on YouTube : Alberta Sports Hall of Fame
Join the Alberta Sports Hall of Fame virtually as we celebrate Alberta's great athletes, sport builders, pioneers, and media personnel. The production will be streamed on YouTube on Sunday, January 30 at 4:00 MDT.
Get your free tickets today at albertasportshall.ca.
The newest athletes joining the Hall of Fame are:
Deidra Dionne (Athlete, Skiing); Bronze medalist in women's aerials at the 2002 Salt Lake City Winter Olympics.
Chris Phillips (Athlete, Hockey): A stay-at-home defenceman and the longest-serving player in Ottawa Senators franchise history.
Kelly Sutherland (Athlete, Chuckwagon Racing): Twelve-time Calgary Stampede Rangeland Derby Championships, and seven Calgary Stampede Aggregate titles.
Michael Robertson (Athlete, Snowboardcross): Silver medalist at the 2010 Vancouver Winter Olympics.
This year's builders include:
Jan Ullmark (Builder, Figure Skating): Jan is an elite coach whose skills have made an indelible mark on the sport of figure skating in Canada.
Terry Morris (Builder, Curling): Terry has been active in the promotion and development of the sport of curling in Alberta and across the nation for the better part of four decades.
Ken Babey (Builder, Hockey): In his nearly three decades behind the bench of the Southern Alberta Institute of Technology (SAIT) Trojans men's hockey team, Ken Babey guided the team to unparalleled success.
Derek Douglas (Builder, Soccer): The first soccer referee from Alberta to attain the position of FIFA International Referee in 1986, Derek has also been instrumental in growing the game in Sherwood Park, Edmonton and throughout the province.
This year's Alberta Sports Hall of Fame Award winners are:
Nancy Southern & Ian Allison (Bell Memorial Award): As the team who pioneered equestrian sport broadcasting in Alberta, they are the first duo to be awarded the Bell Memorial Award.
John Currie (Achievement Award): As president of the 1983 Western Canada Summer Games, John led the development and funding of the game's flagship facility – the Repsol Sport Centre.
Stan Wakelyn (Pioneer Award, Soccer): In 1922, Calgary Hillhurst FC won the Dominion of Canada Football Championship, with Stan, a centre forward, as team captain.
Dennis Kadatz (Legacy Award): At 22, Dennis guided the Edmonton Huskies Junior Football Team to three consecutive Canadian Championships in 1962, 1963 and 1964. In 1964, Dennis became head coach of the University of Calgary's fledgling football program.
For more information, please contact Tracey Kinsella, Alberta Sports Hall of Fame Executive Director, at(403) 341-8614 or via email at [email protected]
Join us virtually as we celebrate Alberta's great athletes, sport builders, pioneers, and media personnel.
The production will be streamed on YouTube on Sunday, January 30 at 4:00 MDT.
Aurora Cannabis shares fall 40% after share sale amendment
EDMONTON — Aurora Cannabis Inc.'s share price fell by about 40 per cent, after the company announced it sold US$150 million worth of shares.
The Edmonton marijuana company's share price was $3.47 when trading ended Thursday, but by mid-morning Friday, had fallen to $2.07 and closed at $2.14.
The sale of shares was part of an amendment Aurora made to a previously announced bought deal financing.
The amendment made it possible for a syndicate of underwriters led by Canaccord Genuity and BMO Capital Markets to purchase 61.2 million Aurora units for US$2.45 each.
Each unit is comprised of one common share in Aurora and one common share purchase warrant, which can be used to acquire one common share for US$3.20 each in the next 36 months.
Aurora has yet to record a profit and in recent years has been trying to drive revenues by better aligning supply with demand, laying off staff and closing facilities.
This report by The Canadian Press was first published May 27, 2022.
The Canadian Press
Analysts say natural gas could go even higher after breaking 14-year record this week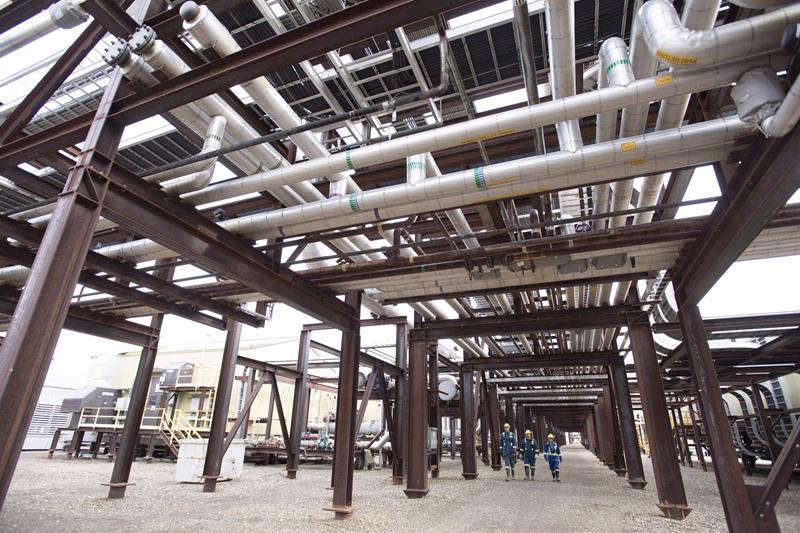 CALGARY — The price of natural gas hit heights not seen since 2008 this week and analysts say it could go even higher this summer.
The U.S. benchmark natural gas price hit is currently trading at around US$8.60 per million British thermal units, or MMBtu. It surged to over $9 earlier in the week.
Analysts say the price could break $10 this summer due to low inventories and global concerns about energy security.
Summer heat waves could also push prices higher by driving up electricity demand.
The surging prices are good news for Western Canada, where the country's natural gas production is concentrated.
But an industry group says labour shortages remain an ongoing challenge for drillers.
This report by The Canadian Press was first published May 27, 2022.
The Canadian Press