200 plus homeless people will find shelter in former Stony Plain Road hotel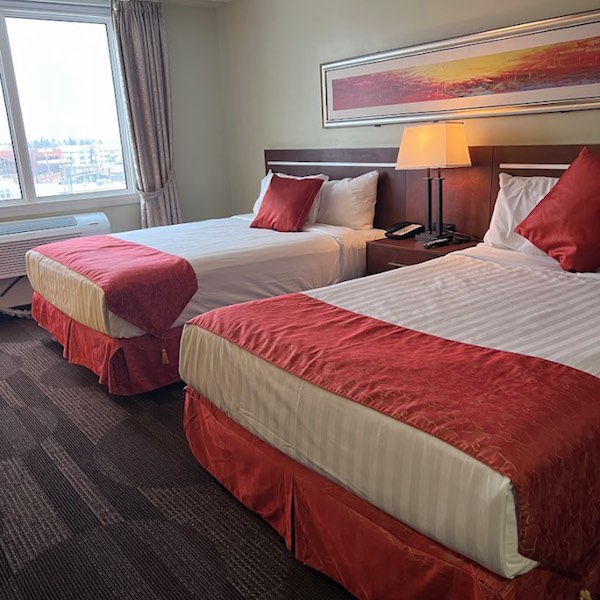 From the City of Edmonton
Temporary emergency shelter opens its doors
The new 24/7 temporary emergency shelter funded by the City of Edmonton and operated by Tallcree Tribal Government in partnership with Jasper Place Wellness Centre (JPWC) will open its doors today.
The shelter, located in a former hotel at 15540 Stony Plain Road in the city's west end, will accommodate 209 individuals experiencing homelessness when fully operational. The first of 59 private rooms will open, with a phased opening of 150 congregate living spaces throughout the remainder of January and February. Until the congregate living spaces are available, the site will be referral based only.
"Every single Edmontonian deserves access to a safe and warm space and that is exactly why this City Council prioritized funding this shelter," said Mayor Amarjeet Sohi. "We are grateful to Tallcree Tribal Government and Jasper Place Wellness Centre for working with us to provide Edmontonians with a safe place to stay during this winter as we continue to support individuals transitioning to long term solutions like permanent supportive housing."
People accessing the shelter will have a safe, warm place to sleep, receive daily meals and have access to health services, harm reduction support, case management support and be connected with a housing support worker who will help them find longer term housing.
"Jasper Place Wellness Centre is excited to collaborate with Tallcree Tribal Government and the City of Edmonton on this important project," said Taylor Soroka, JPWC's co-founder and vice president of strategy. "This space will provide unhoused Edmontonians with safety, services and a pathway to permanent housing."
"We know that many First Nation People are experiencing homelessness," said Tallcree Tribal Government Chief Rupert Meneen. "Tallcree Tribal Government is pleased to work with Jasper Place Wellness Centre and the City of Edmonton to address this urgent need, connecting First Nation people, and others in need, to culturally appropriate interventions and services in a safe environment. By doing so, we'll achieve better outcomes for all."
The City of Edmonton is providing $7.5 million from the financial stabilization reserve to fund the emergency shelter.
Homeward Trust's By Name List indicates that more than 2,750 Edmontonians are experiencing homelessness. About 1,250 of those individuals are primarily sleeping in emergency shelters or outdoors each night.
The Government of Alberta funds 622 permanent shelter spaces year round in Edmonton. For the winter months, the Government of Alberta is funding 450 additional shelter spaces for winter 2022/23 and winter 2023/24, increasing overnight shelter capacity in Edmonton to 1,072 spaces during the winter months. The additional spaces at the City-funded shelter will increase capacity to 1,281 spaces.
The City-funded shelter is expected to remain open until May 31, 2023
Japan to resume imports of Canadian processed beef, 20 years after mad cow disease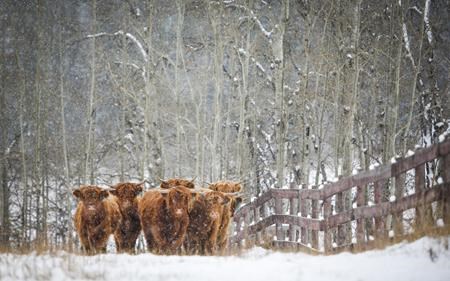 OTTAWA — Japan is lifting the last of its restrictions against Canadian beef, 20 years after BSE, often called mad cow disease, devastated this country's cattle industry.
The federal government says Japan is reopening its doors to processed beef and beef patties from Canada.
The move puts an end to the market access barriers Japan put in place in 2003, after a case of bovine spongiform encephalopathy, or mad cow disease, was discovered in Alberta.
While Japan initially shut its border to all Canadian beef, it has been lifting restrictions in stages over the years, most recently with its 2019 decision to begin accepting Canadian beef from cattle older than 30 months of age.
The federal government says Japan is now Canada's second-largest market for beef, with exports worth $518 million in 2022.
Around 40 countries closed their borders to Canadian beef during the height of the 2003 BSE crisis, resulting in billions of dollars in losses for the industry.
This report by The Canadian Press was first published March 27, 2023.
The Canadian Press
Statements from the family members of Constables Travis Jordan and Brett Ryan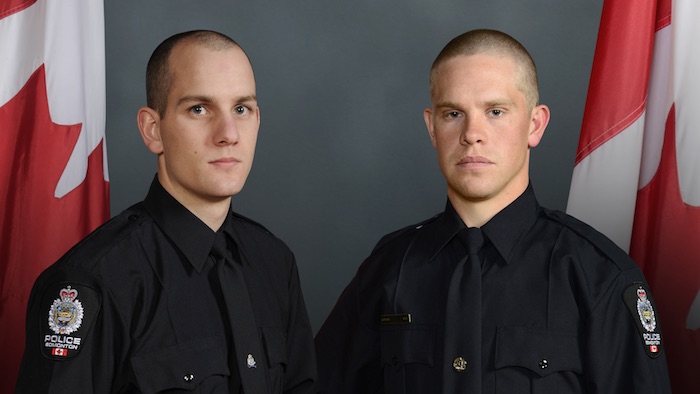 Statements submitted by the Edmonton Police Service
Ryan Family Statement
We want to thank the public for the overwhelming outpouring of support they have provided our family, and Brett's EPS and first-responder family, during this extremely difficult time. Grieving the sudden loss of a beloved member of our family is ineffable. Brett was a husband, a son, a brother, an uncle, and a father-to-be. He was a multi-talented individual, dedicated friend, respected colleague, active community member and volunteer, and compassionate first responder whose calling was to help those in need. His absence is profound, and we, along with his brothers and sisters in blue, will miss him. We have had the incredible experience of witnessing the extraordinary support a city can provide a family in their most significant time of need. Thank you for your selflessness expressed through thoughtful words, blue ribbons, touching tributes, acts of kindness, and much more. As we prepare to say our farewell, we thank you for respecting our privacy and for continuing to do so in the coming days and weeks as we grieve this tremendous loss.
Jordan Family Statement
We want to take this opportunity to express our sincere appreciation to the public for the extraordinary lengths you have gone to support our family, and Travis' EPS family, in this time of great tragedy. We are beyond words as we continue to grieve this unspeakable loss. Travis' sense of adventure was boundless and led him to a life well-lived. He was a son, a husband, a brother, and a loyal friend. Alberta may have called to his heart, but the East Coast ran through his veins. His family roots in Nova Scotia have deep ties to the province filled with friends, family and loved ones. We want to extend our thanks for their continued love and support and pay homage to them for the profound effect they had on his life. He was passionate about giving back to his communities, and his willingness to help was limitless—all the makings of a great police officer and an even greater human being. This loss has cast an enormous void in our lives, and we, along with his EPS brothers and sisters, will miss him fiercely. The incredible outpouring of support we continue to receive in this city and across the country has not gone unnoticed and is deeply appreciated. We thank you for respecting our family's privacy during this difficult time and for continuing to do so in the days ahead as we prepare to say farewell to a great man.