2 RCMP officers charged after ASIRT investigation into 2018 fatal shooting at Whitecourt
RCMP officers charged following ASIRT investigation
On July 3, 2018, the Alberta Serious Incident Response Team (ASIRT) was directed to investigate the circumstances surrounding an RCMP officer-involved shooting that resulted in the death of a 31-year-old man.
On July 2, 2018, a 31-year-old man was in a residence in Valhalla Centre when unidentified perpetrators attacked the residence and fired upon the occupants. While one occupant was injured during the incident, the 31-year-old man was able to flee the area in a very distinctive vehicle. As RCMP officers began to investigate the incident, they sought to locate and interview the man as a witness to the events and, indeed, as the possible intended victim.
On July 3, 2018, an off-duty RCMP officer observed what he believed to be the vehicle in question parked at the Chickadee Creek rest stop west of Whitecourt, and provided this information to nearby RCMP members.
Shortly after 12:15 p.m., officers attended the location and found the vehicle parked with what appeared to be one occupant asleep in the reclined driver's seat. The officers approached the vehicle and a confrontation occurred, during which the vehicle was put into motion. One officer discharged a service pistol at the vehicle while a second officer discharged a carbine rifle. The vehicle left the rest stop, crossed the highway and entered a ditch a short distance away.
The RCMP Emergency Response Team (ERT) was called in to clear the scene and located the 31-year-old-man deceased in the driver's seat, having sustained several gunshot wounds.
ASIRT conducted a thorough and independent investigation into the circumstances surrounding the incident. Upon reviewing the evidence, ASIRT executive director Susan D. Hughson, Q.C., determined that the evidence was capable of providing reasonable grounds to believe that a criminal offence(s) had been committed and, accordingly, on Aug. 22, 2019, the completed investigation was forwarded to the Alberta Crown Prosecution Service (ACPS) for an opinion on whether the case met their standard for prosecution. On May 29, 2020, ASIRT received the completed final opinion. Having carefully reviewed the completed investigation and the provided position of the Crown, Ms. Hughson concluded that there were reasonable grounds to believe that criminal offences had been committed and that the two RCMP officers who discharged their firearms should be charged.
On June 5, Cpl. Randy Stenger and Const. Jessica Brown, both RCMP officers with the Whitecourt RCMP detachment, were arrested and each charged with one count of criminal negligence causing death in relation to the death of the 31-year-old man, Clayton Crawford, contrary to the provisions of the Criminal Code.
Both officers were released on an undertaking with conditions, including a prohibition from the possession of firearms, to appear in Whitecourt Provincial Court on July 14.
As these matters are now before the courts, ASIRT will not provide any further information in relation to these incidents.
ASIRT's mandate is to effectively, independently, and objectively investigate incidents involving Alberta's police that have resulted in serious injury or death to any person, as well as serious or sensitive allegations of police misconduct.
Post-secondary schools must report on free speech efforts on campus, minister says
Edmonton – The Alberta government says it will require post-secondary institutions to report annually on their efforts to protect free speech on campus.
A news release from the Department of Advanced Education does not detail exactly what must be included in these reports, or say what the consequences would be if the requirements are not met.
Minister Demetrios Nicolaides signalled changes were coming earlier this week after the University of Lethbridge reversed its decision to host a speech by a former Mount Royal University professor whose comments on residential schools have drawn fierce criticism.
Frances Widdowson was fired from Mount Royal in late 2021 after she spoke of the educational benefits of residential schools while questioning whether abuses at the institutions amounted to cultural genocide.
Widdowson's campus speech this week was to centre on concerns that a mob mentality and "woke policies" increasingly threaten academic freedom.
The Alberta government says the latest move builds on its earlier work in 2019, when it required all 26 publicly funded post-secondary institutions in Alberta to either endorse the Chicago Principles on free expression, or develop a policy consistent with them.
"It is abundantly clear that more needs to be done to ensure our institutions are adequately protecting free speech," Nicolaides said in a written statement Friday.
Alberta's post-secondary institutions should be bastions of free speech and academic freedom that promote critical thinking. I will continue to explore greater steps we can take to strengthen free speech on campus."
This report by The Canadian Press was first published Feb. 3, 2023.
Overdose prevention services in Red Deer will soon transition to a mobile site operated by Alberta Health Services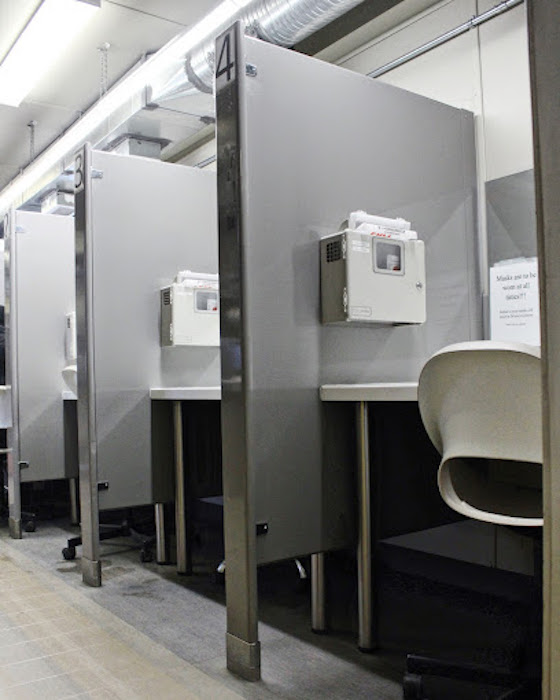 Next steps for Red Deer overdose prevention site
Alberta's government continues to make overdose prevention services available across the province while also ensuring the safety of communities and neighbourhoods is a top priority. Alberta's government will be working in partnership with Alberta Health Services (AHS) and Turning Point over the next three to six months to implement the transition to a mobile overdose prevention site operated by AHS.
This transition is necessary to respond to the changing needs in Red Deer while improving the standard of service delivery at the overdose prevention site. Alberta's government will continue working closely with the City of Red Deer and the broader community to put the safety and security of the community first while continuing to provide overdose prevention services in a professional manner.
"Overdose prevention services are healthcare services that must meet quality standards to ensure the safety of the community and a high-standard of care. Alberta Health Services is an accountable and proven operator that has experience managing these services across Alberta. My ministry will be working closely with AHS and the current operator over the next few months to smoothly transition these operations, ensuring there are no gaps in service for clients of the services."
"We appreciate the leadership of the government of Alberta in this area. We thank Turning Point for their service and the lives saved over the past several years. Ensuring the safety and wellbeing of Red Deerians is a top priority, and we are confident this new AHS-operated mobile site will continue to meet the needs of our residents."
Once the transition occurs, the new AHS-operated mobile unit will initially operate at the same location as the current overdose prevention site. Alberta's government will continue to work with the City of Red Deer, and may change the location of the service within Red Deer based on input from the municipality ­and the changing needs of the community.
As with all overdose prevention services in the province, this mobile unit will be regulated and be required to meet the quality standards outlined in the Recovery-oriented Supervised Consumption Standards in order to be licensed. Overdose prevention site service providers must also demonstrate clearly defined referral pathways to detox, treatment and recovery services, as well as primary health-care services.
Alberta's government is continuing to build a recovery-oriented system of care, where everyone struggling with addiction and mental health challenges is supported in their pursuit of recovery. This includes adding more than 9,000 new publicly funded treatment spaces, eliminating fees for residential addiction treatment, launching the Digital Overdose Response System (DORS) app and expanding opioid agonist treatment.
Quick facts
To be licensed, supervised consumption site service providers need to follow requirements related to:
the safety and security of clients, employees and the surrounding community
standardized data collection
staff qualifications and training
clinical practice standards
good neighbour agreements
physical site requirements, such as having access to washrooms for clients
Health Canada is responsible for granting exemptions under Section 56.1 of the Controlled Drugs and Substances Act to allow supervised consumption sites to operate. Overdose prevention sites require a similar exemption under Section 56(1) of the act or a letter of authorization from the Government of Alberta under the authority of the province's class exemption.
Alberta spends more than $1 billion annually on addiction and mental health care and supports, including prevention, intervention, treatment and recovery.
Any Albertan struggling with addiction can contact 211 Alberta to connect with local services and virtual supports. 211 is free, confidential and available 24-7.
The Virtual Opioid Dependency Program provides same-day access to addiction medicine physicians and life-saving medications to Albertans across the province. Albertans can call 1-844-383-7688 seven days a week, from 8 a.m. to 8 p.m. daily.