15 year old girl rescued from Edmonton based sex trafficers
News Release from Alberta Law Enforcement Response Team (ALERT) and Edmonton RCMP
Edmonton youth rescued from human trafficking
A 15-year-old girl has been rescued from human trafficking and ALERT has charged her perpetrators. Three Edmonton men have been charged with a total of 35 criminal offences.
ALERT's Human Trafficking and Counter Exploitation unit has arrested three suspects for human trafficking with the most recent arrest coming on June 29, 2021. The suspects allegedly procured the youth for sexual services.
The arrests came following a two-month investigation when the Edmonton Police Service first received information about a 15-year-old girl being sexually exploited. The investigation revealed the youth was first groomed online, which escalated to nude photography, and eventually she was steered into the sex trade.
"Perpetrators are very skilled at grooming and manipulating their victims with gifts, money, affection; but it's all a mirage. What this survivor endured was appalling and represents a heart-breaking set of circumstances," Acting Staff Sergeant Chris Hayes, ALERT.
The survivor is receiving support and specialized care resources. Survivors of sex trafficking can call 211 for help.
Tyson Shaw, 24, Islam Montasser, 26, and Amir Idris, 30, have been jointly charged with:
Trafficking a person under the age of 18;
Material benefit;
Procuring a child;
Advertise sex services;
Arrange sexual offences against a child;
Invitation to sexual touching;
Making child pornography;
Distribute child pornography;
Possession of child pornography; and
Administer a noxious substance.
Additionally, Shaw has been charged with:
Sexual assault of a person under 18;
Sexual contact with a child;
Sexual counsel of a child; and
Indecent exposure to a person under 16.
Montasser was also charged with sexual assault of a person under 18.
Anyone with information about this investigation, or any human trafficking offence is encouraged to contact local police or Crime Stoppers.
ALERT's Human Trafficking Counter Exploitation unit investigates domestic human trafficking involving sexual exploitation occurring in Alberta. The integrated unit also works in collaboration with agencies and organizations involved in rescuing and supporting survivors of human trafficking and sexual exploitation.
ALERT was established and is funded by the Alberta Government and is a compilation of the province's most sophisticated law enforcement resources committed to tackling serious and organized crime.
Analysts say natural gas could go even higher after breaking 14-year record this week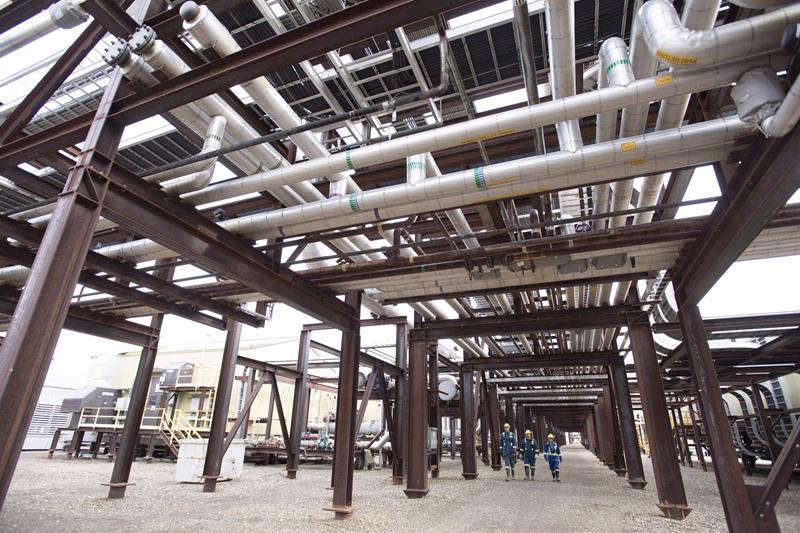 CALGARY — The price of natural gas hit heights not seen since 2008 this week and analysts say it could go even higher this summer.
The U.S. benchmark natural gas price hit is currently trading at around US$8.60 per million British thermal units, or MMBtu. It surged to over $9 earlier in the week.
Analysts say the price could break $10 this summer due to low inventories and global concerns about energy security.
Summer heat waves could also push prices higher by driving up electricity demand.
The surging prices are good news for Western Canada, where the country's natural gas production is concentrated.
But an industry group says labour shortages remain an ongoing challenge for drillers.
This report by The Canadian Press was first published May 27, 2022.
The Canadian Press
Judge denies bail for protester charged in southern Alberta border blockade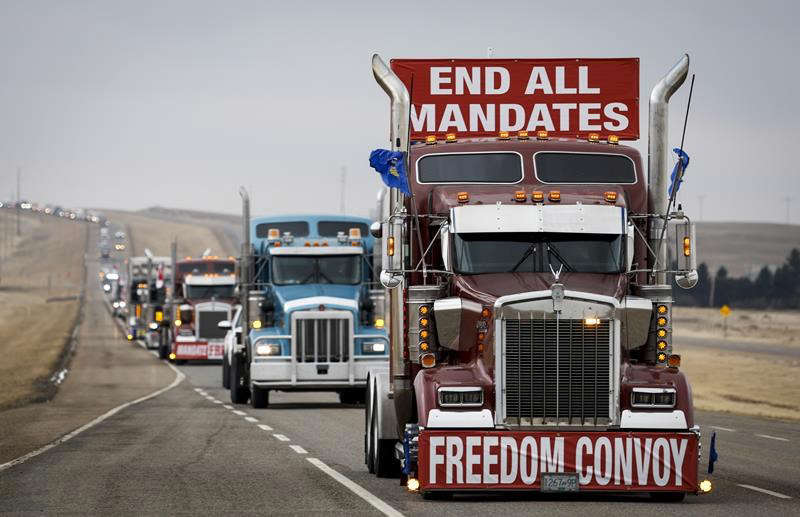 LETHBRIDGE, Alta. — A judge has denied bail for a man charged with conspiracy to commit murder at a border blockade in southern Alberta.
Chris Carbert, who is 45, appeared by video in Court of Queen's Bench in Lethbridge on Friday to hear the decision after a bail hearing last week.
Reasons for Justice Johnna Kubik's ruling are protected by a publication ban.
Carbert and three other men are accused of conspiring to kill police officers at a blockade near Coutts, Alta., in protest of COVID-19 vaccine mandates and other pandemic restrictions.
One of the men, Christopher Lysak, was denied bail in March.
Anthony Olienick, whose bail hearing began this morning, and Jerry Morin also remain in custody.
The Crown has already indicated it plans to try the four men together.
They are to return to court on June 13.
The protest near Coutts began in late January and lasted for almost three weeks.
Fourteen people were charged in February after RCMP found a cache of long guns, handguns, body armour, large amounts of ammunition and high-capacity magazines in three trailers.
Police allege a group at the protest was willing to use force if the blockade was disrupted. Officers described the threat as "very serious."
This report by The Canadian Press was first published May 27, 2022.
The Canadian Press