Why Not Me? – Introduction
Todayville Calgary is proud to provide our readers with exclusive, uplifting content.
Each week on Todayville Calgary will share with you a segment of the book "Why not Me? the keys to unlock your power, and release your potential." by Mark Meincke.
There are 52 "keys" , and by the end of the series, the entire book will have been shared, for you to enjoy.
It is our mission at Todayville to do more than simply "report the news". We wish to help our readers be uplifted as well.
Why Not Me?
The keys to unlock your power and release your potential
Introduction
The keys I've decided to share with you are not the only keys that are of value. There are many more; however, you will find those other keys as a natural result of using the ones I have provided in this book. I didn't want to overload you with information, so I only shared these primary keys that will lead you to any of the further keys you may require or find useful.
In a way, this book is my autobiography. The lessons I am sharing are the same lessons I needed to learn to turn my own life around. I wasn't born with a silver spoon in my mouth, nor did I have access to the understanding of my own abilities or resources. All I had was a burning feeling deep down that told me I was capable of far more than the evidence seemed to indicate. Resumes are used as evidence of your capabilities, and my resume wouldn't have impressed anyone in my early years. Resumes can't show what you are capable of or what your true purpose in life is. Somehow, I had a knowledge of myself that was beyond my resume, and it is this knowledge that gave me the strength to move forward and to grow.
Throughout grade school, I was always placed in the "special education" classes. I just didn't fit in the school system, so they didn't know what else to do with me. All of the tests they threw at me indicated that I was unusually bright, yet there I was with the "challenged" kids. In my early years, I was told that I was a "slow learner." Once I accepted that misplaced label, I gave up at school. There didn't seem to be a point in trying, so instead, I decided to scrape by with as little effort as possible. As a result of my decision to be a problem student, I failed both grade four and grade nine. I didn't even graduate high school until I was twenty years old. This fact used to be way too embarrassing for me to admit. Today, instead of being embarrassed, I'm actually quite proud of myself for refusing to be a quitter and not dropping out of high school. It was very uncomfortable for me to be one of only two people out of 1,200 who were twenty years old in Grade Twelve. I just decided that being a twenty-year-old in high school wasn't as embarrassing as being a drop out. That one simple decision was the fuel I needed to keep going.
To pull myself out of this hole of low self worth, I had to learn the lessons that are shared in this book. These tools, or keys, are fully transferable. Once acquired, you will be able to pass them onto those who ask you to share them. I hope that you are generous with this information, as it is needed badly by people from all walks of life. Just remember that you can only help people who are asking for help.
I am eternally thankful for the teachings of my friends and family. There are people in my life who were able to see my potential long before I could see it in myself, and there are people who still cannot see it to this day. I'm grateful to the people on both sides of this fence, as they all have contributed to my success, either directly or indirectly. Everyone has lessons to teach if you have learned how to listen.
I have a handful of friends who stood by me at a time when I felt unworthy of the company of good people. I'm not sure I would have stood by the person who I used to be, but they did. Somehow, they were able to look past my resume and see my potential. It's a truly gifted person who has this ability, and I am incredibly blessed to have them in my inner circle.
Some of the keys I am sharing with you will assist you to see past other people's resumes as well as your own. With this X-ray vision, you will be able to see through the negative shell that many have to the positive core that is trying to burst out of most of us.
This book has been arranged to provide a cumulative impact. Each key is intended to set the foundation to learn the next keys to follow. I have endeavored to make this book far more than just a text of valuable information; I wish for you to absorb the positive lessons in this book in a meaningful and useful way. My intention is not just to sell millions of copies of this book, but to create the largest positive impact I can.
Another key feature of this book is that it is designed to also be used as a quick reference guide. I've often tried to review a particular lesson from a book, but I couldn't remember in which chapter it was buried. To alleviate this frustration, I've broken this book down into a unique format of individual keys. Each key contains information that has been placed in bold font. The parts in bold are often key phrases or quotes that are intended to encapsulate the essence of each key.
The extensive use of quotes in this book is intended to provide greater depth of understanding for each key. By providing quotes, I'm providing alternate ways to phrase a particular thought. By seeing a concept through many different sets of eyes, you are more likely to find a style that works for you and thus maximize the depth of your understanding of that concept.
I wish you well, and thank you for allowing me to join you for the next few steps of your journey toward releasing your potential.
For more stories, visit Todayville Calgary
The Americans Are Buying Into Solar So Much Harder Than We Are
Stand Together Against Bullying – Pink Shirt Day 2021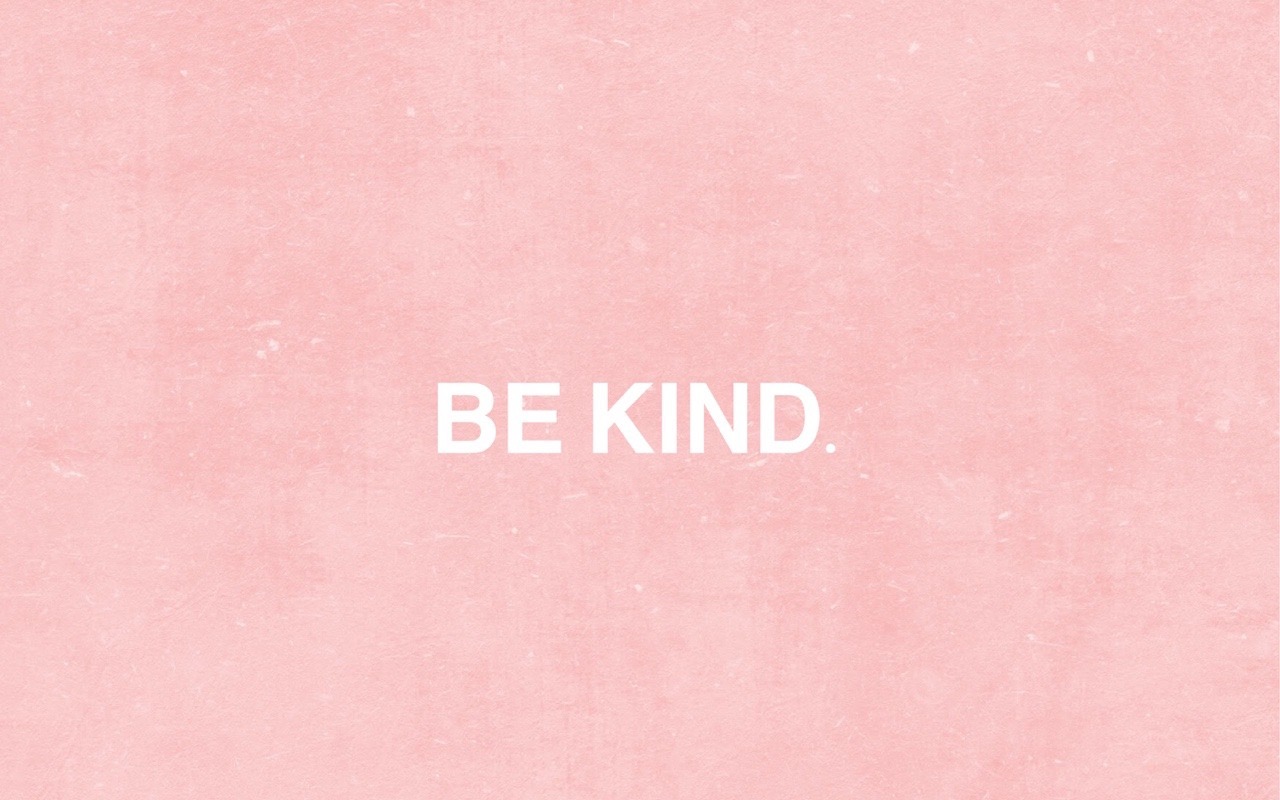 Wednesday, February 24, 2021 is the 14th annual Pink Shirt Day, a globally recognized movement to end bullying in all its forms and encourage the growth of a global community built on acceptance and support regardless of sex, age, background, gender identity, sexual orientation or cultural differences. 
Pink Shirt Day originated in 2007 in the eastern Canadian province of Nova Scotia, in a local story that captured national – and eventually international – attention, when a new 9th grade student walked in on the first day of school wearing a pink polo shirt. 
Travis Price and David Shepherd are the two young men responsible for unintentionally launching the global pink shirt movement. According to Price and Shepherd, a group of students were physically and verbally bullying the young man for wearing pink to school. As senior students, Price and Shepherd saw the situation as an opportunity to set an example and take a stand against bullying in their school.
That night the two went and purchased 75 pink tank tops and released a call on social media (MSN messenger at the time) encouraging their fellow students to show up at school the next day wearing pink. According to Price, in a school of roughly 1000 students, "700 to 850 kids showed up wearing pink. It was incredible." 
Since 2007, the movement has gained exponential traction and is now recognized in communities all around the world as individuals come together in an international display of solidarity against the devastating impacts of bullying.
The global movement to end bullying has led to the creation of countless local, national and internationally available resources, but there is still a long way to go.

Bullying Canada identifies 4 distinct types of bullying: verbal, physical, social and cyber. Short term and long term effects of bullying vary based on each situation, and can lead to damaging and dangerous outcomes for victims, friends, bystanders and countless others. While commonly associated with children and young adults in school, bullying impacts individuals of all ages and backgrounds in many areas of life, including the workplace.
Statistics released by Safe Canada revealed that 47% of Canadian parents have at least one child that has experienced bullying, while approximately 33% of the population experienced bullying as a child, and 33% of teenagers reported being bullied recently. Furthermore, around 40% of Canadians reportedly experience bullying in the workplace on a weekly basis.
If you, or someone you know is struggling with bullying, reaching out is the first step. You are not alone, and help is available. Extensive networks of resources exist in Alberta and across Canada to provide support, aid and solutions for those experiencing bullying. 
For support from Bullying Canada, call (877) 352-4497, or email [email protected]
The Alberta 24-hour Bullying Helpline can be reached at 1-888-456-2323, or the online Bullying Helpline Chat can be accessed here.
For more resources on how to identify a bullying situation, get help, or help someone in need, visit https://www.alberta.ca/bullying-how-to-help-others.aspx.
For more stories, visit Todayville Calgary.