"Calgary is Stepping Up" – City Support for Food Bank Continues in the Face of COVID-19
Since its launch in 1982, the Calgary Food Bank has played an essential role in combating hunger in our city and providing Calgarians in need with access to food.
From humble beginnings as a small not-for-profit charity in the basement of a local church, the Calgary Food Bank has since grown into a million dollar charitable organization. Dedicated to rescuing and distributing millions of pounds of food, CFB impacts the lives of over 150,000 Calgarians annually.
Faced with the difficult task of aiding citizens most in need, staff at the Food Bank rely on one another as well as community collaboration and support to be successful. On a daily basis, workers and volunteers navigate the many complex situations that bring clients to the doors of their organization in search of a helping hand.
Challenges include collecting and organization donations, effectively distributing supplies, and keeping products and programs in compliance with the changing guidelines of the Canada Food Guide. All services are designed to build resiliency and increase quality of life for clients while sharing the best of what CFB has to offer. For such an essential community service, 2020 has brought with it a series of new and unprecedented challenges, namely the arrival of the novel Coronavirus. However, in the face of COVID-19, the Calgary Food Bank has been working tirelessly to persevere.
Having joined the Calgary Food Bank in 2013 during the height of the tragic Calgary floods, Communications and Media Relations Supervisor Shawna Ogston has seen the resiliency of CFB first hand. She is confident in the organization and takes pride in its ability to adapt and continue to look after Calgarians during times of crisis. When COVID-19 reached Calgary, staff at the Food Bank knew things were going to change quickly, and they needed to be prepared.
"The basic needs of the community don't change just because the world as we know it does," says Ogston, "food is a human right, not a privilege. We still need to get people fed."
With no option to close, the Calgary Food Bank shut its doors for just two days in mid-March to organize and put a pandemic plan into place. This would allow the organization to continue to operate safely within the new state of emergency guidelines mandated by the Alberta Government. Changes included adjusting hamper sizes, reducing the workforce, implementing a new cyclic volunteer schedule and transitioning to drive-thru pick-up methods.
As new updates are continually released and things seem to change by the hour, the importance of community support for the Food Bank cannot be overstated. The impact of the virus on grocery store attendance and operation has led to an understandable decline in food donations to in-store food bank bins, according to Ogston. However, inventory is still holding fast at the same level it was pre-pandemic. "Calgary is stepping up," she says, "people are responding to social media calls, countless new volunteers have come forward, and financial donations are coming in like mad." Shawna is realistic about the lasting implications of COVID-19, but feels inspired by Calgary's sense of community, and remains optimistic moving forward. "Remember," she says, "we're all in this together."
Community owned and supported, the Calgary Food bank sincerely thanks all who have and continue to donate food, funds and time to their organization. Currently, their most-needed products include canned fruit, dry soup and single serve oatmeal. To learn more about volunteer opportunities and supporting the Calgary Food Bank, visit https://www.calgaryfoodbank.com.
For more stories, visit Todayville Calgary
Alberta top court downgrades murder convictions in quadruple homicide case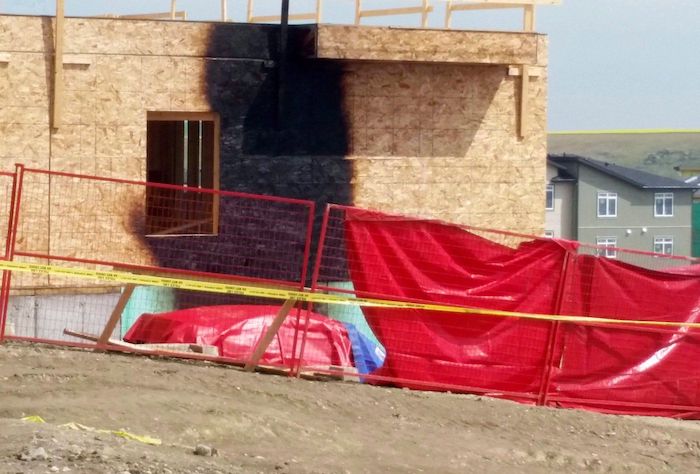 Calgary – Alberta's top court has downgraded two convictions in a high-profile case involving the torture and killing of a man and the deaths of three others from first-degree to second-degree murder.
The Alberta Court of Appeal released the decision Friday in the cases of Tewodros Kebede and Yu Chieh Liao over the killing of Hanock Afowerk.
Afowerk's body was found in a ditch outside Calgary in July 2017. He had been bound, beaten, strangled and shot.
Three other bodies were found in Afowerk's burnt-out car at a suburban construction site. No murder charges have been laid in those deaths.
Court heard that Afowerk's death was the culmination of a plot to kidnap him and extort him for money. The jury agreed with the Crown that Afowerk's killing had been part of the plan from the start.
But the Appeal Court said the trial judge failed to explain that while the kidnapping and beating had clearly been planned, Afowerk's killing may not have been. It suggested the defendants may have not have been recruited to kill him.
The Crown relied heavily on a text message sent by Kebede before the killing, which read: "U up for the job tonight?", as evidence of planning. But because the recipient of that message didn't testify to it, the Appeal Court concluded its meaning was unclear.
The court gave the Crown the choice of retrying the case or substituting second-degree verdicts. It chose the latter.
The court dismissed the defendants' application for a new trial
"Following the trial judge's instructions, the jury must have found by their verdict that both appellants actively participated in the murder of Mr. Afrowerk," the Appeal Court said in its written judgment.
"Both would therefore be properly convicted of second-degree murder. Accordingly, there will be no prejudice to the appellants if we substitute the verdicts to reflect that fact."
Kebede and Liao must now reappear before the trial judge for sentencing.
The change does not affect Kebede's and Liao's convictions involving the deaths of the other three victims.
Liao was found guilty of being an accessory in the murders of Cody Pfeiffer, Glynnis Fox and Tiffany Ear, whose remains were found in Afowerk's charred car.
Kebede was convicted of being an accessory in Pfeiffer's murder.
This report by The Canadian Press was first published Dec. 23, 2022.
— By Bob Weber in Edmonton
WestJet announces new flights to Tokyo, Barcelona, and Edinburgh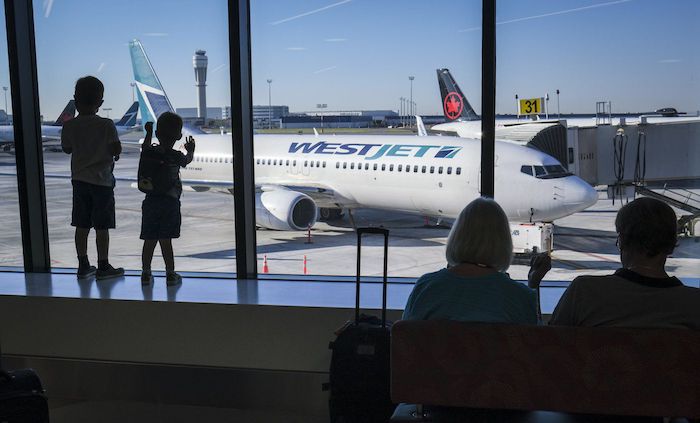 Calgary – WestJet plans to offer flights to Japan starting this spring, marking the airline's first non-stop flights to Asia from Calgary.
The Calgary-based airline said Monday that it will fly to Tokyo's Narita International Airport from Calgary this spring.
The non-stop flights will operate three times weekly beginning April 30.
The airline also announced new routes from Calgary to Barcelona and Edinburgh and increased frequency to Dublin, London, Paris and Rome, also starting in the spring.
WestJet chief executive Alexis von Hoensbroech says the new flights are part of the airline's plan to expand capacity from Calgary by more than 25 per cent by next year, beginning with intercontinental routes.
WestJet also says it is preparing for broader expansion within Canada and North America over the coming months.
This report by The Canadian Press was first published Dec. 5, 2022.