Why The News Is Fake, And Liberals Rely On Racism
Love him or hate him, President Trump has woken the masses to the truth that the news is often inaccurate, and occasionally blatantly false.  When called out, reporters wail in their feeble response, "It was an honest mistake, and we retracted it!"  The truth is, the news media have little interest in being accurate or unbiased, instead their goal is to procure ratings for the purpose of receiving advertising revenue. Profit is their master. 
By analyzing data from Google and Youtube, we now know scientifically what we have always assumed anecdotally, "If it bleeds, it leads".  Violence and catastrophe has always been the driving factor in editorial decision making. As a result, mildly unfortunate events are made to  appear as if they are massive catastrophe's and in the absence of a convenient cataclysm, shocking events are occasionally staged.  The news is not "reporting the facts", it's info-tainment.  The news NEEDS you to be either outraged or terrified in order for you to tune in and consume the media.  If you don't consume…then they don't have a business model.  Keeping you angry and afraid is how they make money, which is why they will assassinate the character of anyone who dares to contradict their story line. They have to attack in order to survive. 
State sponsored news such as RT, or the CBC are not any better. In addition to catering to their advertisers, they also have to appease the governments who fund them.  If either Putin or Trudeau need help from their state run broadcasters, …they get it. Media CEO's know who butters their bread, and they know how to keep their high paid cushy jobs.  If you're looking to the news for the truth, you're looking in the wrong place. 
Mainstream media is dying.  The information monopoly which provides the media with breath is being choked to death by the free flow of information on the internet. No longer do people rely on being force fed their information by those with questionable motives. Instead, we all have alternative sources available in abundance. 
Podcasts, and independent news commentators have supplanted the paternalistic talking heads we are accustomed to seeing, anchoring the evening news.  VIA the internet, sagely voices from the wilderness have found their way to the mountain tops to expound their wisdom to eager ears, which has the media backed into a corner and fighting for it's life. 
And now for the rest of the headline…
Those with aligned goals tend to be friends.  If I help you, and you help me…then our symbiotic relationship is something that we will both endeavor to protect at all costs. The media and leftest politicians coexist with such a relationship. 
Leftist identity politics is a one-trick pony which relies on outrage for it's very existence.  Their brand identity is steeped in the fight against racism and inequality. Though it has a noble face, this strategy wasn't born out of altruism.  Liberal politicians recognized long ago that if they could be seen as avengers of civil rights, that they could win a lot of votes…and until recently, the strategy has worked quite well.
Racism in North America has been on a dramatic decline since the late 1980's.  Racist jokes which were once acceptable to share around the campfire, or in the locker room are now received with shock and disdain…and rightly so.  Could you imagine if the Brocket 99 Cassette tape was made today?  The backlash would be immense, the creators would be publicly flogged, and the news would be covered globally. Racist parody is no longer tolerated, and minstrel shows are extinct.  As society has progressed, leftist politicians have lost leverage.  Now that racism has been largely eradicated…what possible strategy could the leftist parties possibly use to retain their power?  Far left politicians NEED racism to be a problem so that they can be the hero's, so where there is a vacuum, they will find a way to fill it. 
Bigotry, misogyny and homophobia are all unacceptable anymore, as they should be. This however has created a big problem for politicians whose entire political platforms have been branded as being the saviors of the oppressed, so as these issues became less prevalent, climate change has helped to fill the void.  Once again, a valid issue is being used not because of a sense of environmental responsibility, but instead because there needs to be a boogeyman under the bed.  But still, the cries of racism ring out across the land at the slightest provocation.  
Of course racism is still an issue of sorts, but it's nothing like it was fifty years ago, and to pretend otherwise is a slap in the face to all those who have suffered through the horrors of it. 
Racism is an issue today, because liberal politicians and the media need it to be a problem.  Both fuel the flames of hatred and division, then blame conservatives as the propagators as is seen in example after example.  Fortunately people are waking up to the fact that most news is nothing more than lefitst propaganda.  #Blexit, and #walkaway are gaining steam, and the liberal grip on our society is starting to slip, which they find terrifying. 
To fight back, riots have been encouraged, and even indirectly funded by the Democratic party, all in an attempt to destabilize society, and claw back their power and influence.  There are no lengths they will not stoop to in order to regain control, and the media is largely in lock-step. 
Before you decide to attend a protest, or throw a brick in a riot, ask yourself who it is that you are actually fighting for.  Chances are, your fighting for the wrong people without knowing it.
Mark Meincke
403-463-4313
This article was originally published on June 26, 2020.
Buy the Home Seller's Bible by clicking HERE
Buy "Why not Me?" HERE
For more stories, visit Todayville Calgary.
Vote today in the 2021 Municipal Election – Voting information for Calgary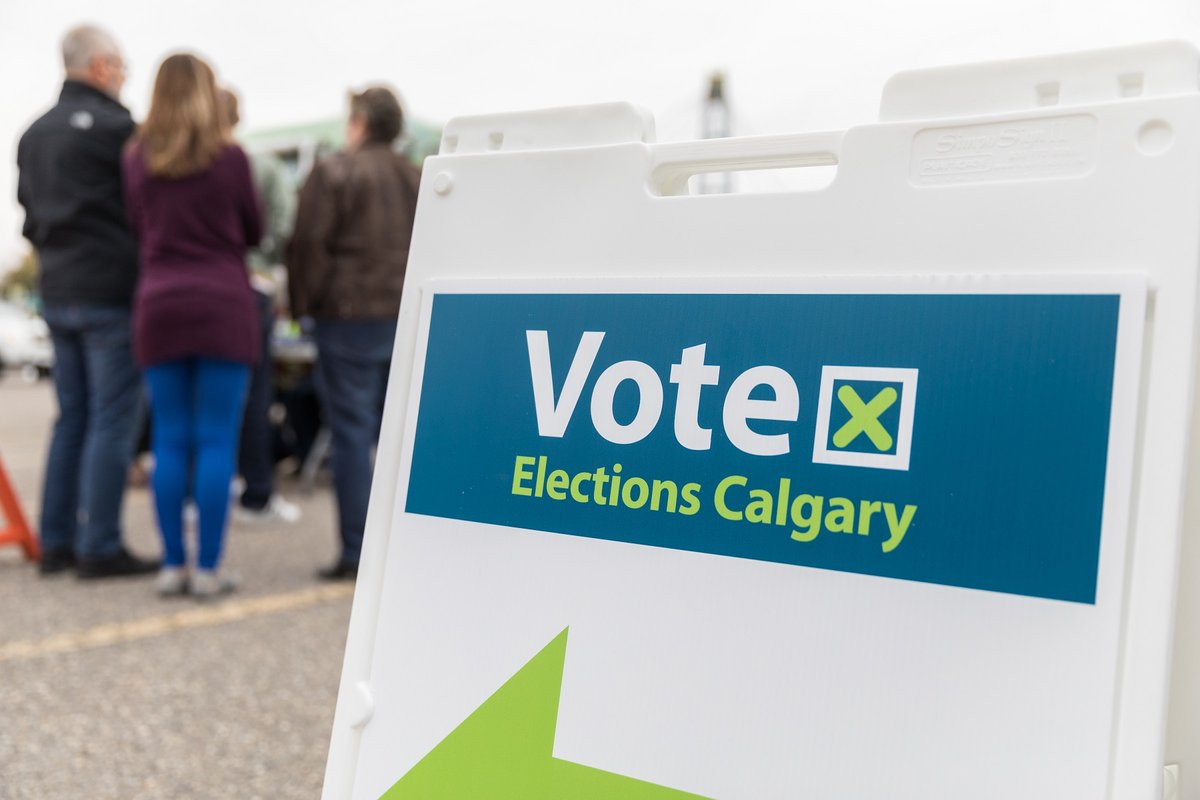 From the City of Calgary 
Monday, Oct. 18, 2021 is another chance to vote for Mayor, Councillor and Public or Separate School Trustee. Voters are also casting a ballot to vote on fluoridation, senate nominees and two referendum questions. Voting stations are open from 8 a.m. to 8 p.m. at 188 locations across the city.
Remember to cast your vote at your designated voting station and bring identification indicating your name and current address of residence. We encourage voters to vote early in the day to minimize wait times. If you are in line when voting stations close at 8 p.m., you will still be allowed to vote.
Know where to vote: Voters must cast their vote at their designated voting station. These locations are listed on the voter information cards and the Election Voter Guide mailed to all residences. Voters can also find their designated voting station by using our online Where Do I Vote tool.
There were many ways to vote in this election. The Advance Vote (Oct. 4-10) turnout was 141,329, not counting shelters, care facilities and voting stations outside of Calgary running elections as part of the separate school board. Special (mail-in) ballots are also being collected for those who were unable to physically visit a voting station.  
"Our priority is to deliver an election that is safe and accessible for all eligible voters. More voting opportunities are being provided to Calgarians as part of the 2021 General Election with an increase in the total number of voting stations overall and longer hours to vote. I encourage everyone who is eligible to get out and vote if you haven't already done so," said Returning Officer Kate Martin.
Unofficial results will be announced on calgaryelectionresults.ca. Results by voting station will be posted on the open data catalogue by noon on Wednesday, Oct. 20, 2021 and official results will be posted by noon on Friday, Oct. 22, 2021.
Calgary Beer is Back! Calgary Craft Brewer reimagines one of Alberta's most iconic brands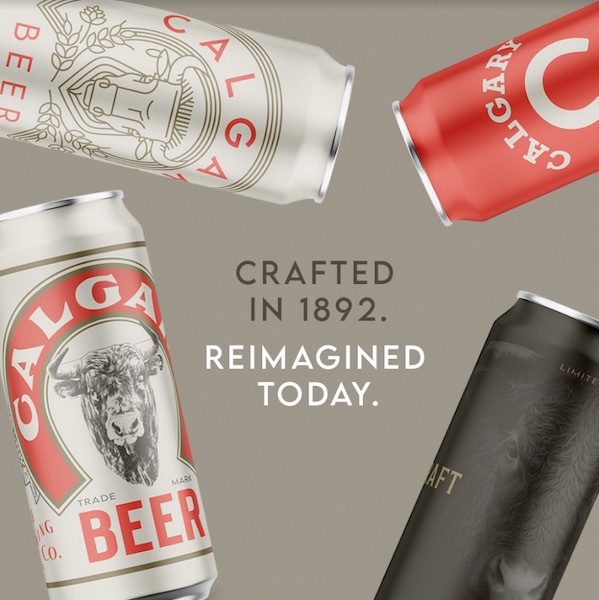 From technology, to communication, all the way to beer, our world is changing more rapidly every day.  Who could have imagined how the brewing industry would be turned upside down by craftsmen and entreupreneurs who risk it all for their passion to create a better product right in their community?
In a world that used to be very predictable, everyday another new craft beer hits the market.  It's hard to keep up, though many of us are doing our best.  Despite all the excitement around the new tastes and all the clever marketing needed to get those beers into our hands, we all know a few people who are 'holding out'.  Maybe they don't like change.  Maybe they don't know where to start.  Maybe they're perfectly fine with the same safe brew they've been tasting for their entire adult lives.  Maybe they should know one of Alberta's finest craft brewers is bringing back a familiar brand, offering a ton of comfort and enjoyment, one sip at a time.
The renowned brand "Calgary Beer" is back!  And of all the craft brewers in Southern Alberta, Village Brewery is the natural choice to have taken on this "reimagined" project.  Village Brewery was established by seven veterans of the brewing business, all with an equal passion for beer, and for their community.  It made perfect sense for this group to recognize their roots by recreating some local history in the town they love so much.  Just in case you didn't know, Village Brewery turns 10% of their profits, back to the Calgary community.
When Village Brewery Re-launched Calgary Beer they were nice enough to make their Head Brewer Jeremy McLaughlin available for a few questions.
Here's Jeremy McLaughlin.
1) Why are you bringing "Calgary" back?
The Calgary Beer brand is an important part of beer history in Calgary. It dates back to 1892 and the brand imagery is iconic and represents the origins of beer in Calgary. At Village Brewery, we have always been about supporting the community and bringing people together around beer. The idea of being able to produce something under this brand just fits so well with what we stand for at Village. It's special to us because we were given an awesome opportunity to modernize both the label and the recipe for today's craft beer fans.
2) Is this the exact same "Calgary" I drank many years ago?
Since the core ideology of this was to modernize the brand, we were not going to be using the same Export Lager style or name and decided to go with "Craft Lager". We felt this would reach the audience that Village reaches already. The main distinction, in terms of ingredients, is a significant hop character (from Ella, Sabro and Enigma), which make up the flavour profiles of a lot of craft beer.
3) Talk about the "craft" version. The can looks fantastic by the way. Curious about that and the beer itself.
The beer is really something that we as a brewery were looking to explore, a Craft Lager or dry-hopped lager is very much in the realm of beer profiles that can be interesting to new craft drinkers but something that experienced craft connoisseur would find interesting as well. A breakdown on ingredients and vital stats should get the conversation started here:
-ABV is 5.00%
-IBU: 15
-Colour: Light Gold
-Clarity: Light/Moderate Haze -Malt: Rahr 2-Row
-Yeast: Escarpment's Krispy Kveik
-Hops: Ella, Sabro and Enigma (all mainly used as a dry-hop). These are symbolic to the ideology of the project (modernization and reimagining, while paying respect). These hops are developed through breeding programs, which modernized historical varieties of hops.
The can design was by Jackson and includes 4 versions
-A vintage throw-back to the original design
-A modernized vintage design featuring design concepts that are popular in craft breweries today (line art)
-A more high design variation that is black with the bull image wrapping the can
-A minimalistic version featuring a red backdrop and a white horseshoe, focusing on clean and crisp presentation
All Alberta residents can purchase this limited edition lager by clicking this link.