Why Kanye West should not be President of the United States
The celebrity-to-politician transition that Donald Trump has been repeatedly criticized for during his time as President of the United States threatens to become a runaway train with Kanye West's outrageous bid for presidency.
Kanye West, influential rapper, fashion designer and father of four married to popular reality TV star Kim Kardashian, announced on July 4, 2020 via Twitter that he would be running for President of the United States.
West's recent announcement only adds to the rampant timeline of peculiar claims and outbursts made in recent years that appear to depict the stars touch and go relationship with reality. After being diagnosed with Bipolar Disorder in 2017, which he publicly revealed in 2018, the 43-year-old rapper turned fashion designer turned presidential candidate has become increasingly controversial.
After his famous interrupting incident with Taylor Swift at the 2009 MTV VMA Awards, Kanye has become increasingly known for being prone to public outbursts that spark significant debate. West received major political backlash in 2018 for publically endorsing Donald Trump, launching a number of political rants where his controversial comments on the history of African-American slavery lost him support from many in the rap community.
West's meltdown has left the public further divided on the legitimacy of his run for presidency, and what it means for the future of the country.
"The question is, what impact will he have on the election? In that context, it might not matter whether West is knowingly playing the spoiler, a man with a mental disorder being used as a patsy, or something else entirely – he is now on the ballot, and millions of voters will have Kanye Omari West as an option in November." – New York Intelligencer
The controversial leadership of the Trump Administration over the last four years, highlighted by Donald Trump's often outlandish behavior online and in the public eye, has contributed to the popular reality show type coverage of the United States Government. While the eccentric tweets and comments have been a source of ongoing public entertainment, it can be argued they have had the extremely negative impact of simplifying the originally elite position of the POTUS into that of a controversy driven public figure in a popularity contest. This notion becomes more apparent when contrasting the idea of the United States President, the democratic leader of one of the world's most powerful economic and military bodies, with rapper Kanye West.
An article by John Taggart discusses the Dangerous Allure of the Celebrity President, stating "a mix of charisma, media-savvy and anti-establishment airs" can help celebrities appeal to voters, while "increasingly blurred lines between entertainment and news have lowered barriers for celebrities to enter politics."
Although his success is highly unlikely, the dangerous precedent looming alongside Kanye's bid for the presidency is a rapid departure from legitimate political leadership in the United States in favor of popularity and publicity, positive or negative. Requirements for proper experience, as well as an understanding of international relations and the political, social and economic landscape of America will be replaced by capacity for dramatic impact and social controversy. "The rise of celebrity politicians is not a sign of the democratic field becoming more interesting or open," says Taggart, "The rise of such candidates is a sign of political decline of democracies."
In this reality, the institution of democracy is undermined by popularity contests, social influence and which outrageous celebrity lifestyle has the greatest car-crash effect on the public.
For more stories, visit Todayville Calgary.
U.S. senators call for trade crackdown on Canada over dairy quotas, digital policies
WASHINGTON — A pair of senior U.S. senators is urging the Biden administration to get tough with Canada for "flouting" obligations to its North American trade partners.
Democrat Sen. Ron Wyden of Oregon and Republican Sen. Mike Crapo lay out their concerns in a letter to U.S. Trade Representative Katherine Tai.
The letter says American dairy producers still aren't getting the access to the Canadian market they're entitled to under the U.S.-Mexico-Canada Agreement.
It also describes Canada's planned digital services tax as discriminatory and raises similar concerns about new legislation to regulate online streaming and news.
All three, the senators say, would give preferential treatment to Canadian content and deny U.S. tech companies fair access to the market north of the border.
The letter comes after meetings this week in San Diego between U.S., Canadian and Mexican trade emissaries, as well as the North American Leaders' Summit in Mexico City earlier this month.
The USMCA, referred to in Canada as CUSMA, has been at the centre of a number of bilateral and trilateral disputes since it went into effect in the summer of 2020.
"Three years later, it is disappointing that Canada and Mexico have failed to come into full compliance with the agreement — and, in some cases, have flouted their obligations," the senators write.
"USTR must take decisive action to ensure full compliance with the agreement and with dispute settlement panel findings. It is critical to ensure that every chapter of USMCA is fully and timely enforced."
Canada and Mexico have their own issues with how the U.S. is interpreting the deal, which was signed in 2018 after protracted trilateral efforts to replace NAFTA.
As the Mexico City summit wrapped up, a dispute panel ruled against the U.S. over how it interprets the rules that determine the origin of core automotive components.
It remains unclear whether the U.S. plans to comply with that decision.
This report by The Canadian Press was first published Jan. 27, 2023.
The Canadian Press
TotalEnergies EP Canada ups stake in Fort Hills oilsands project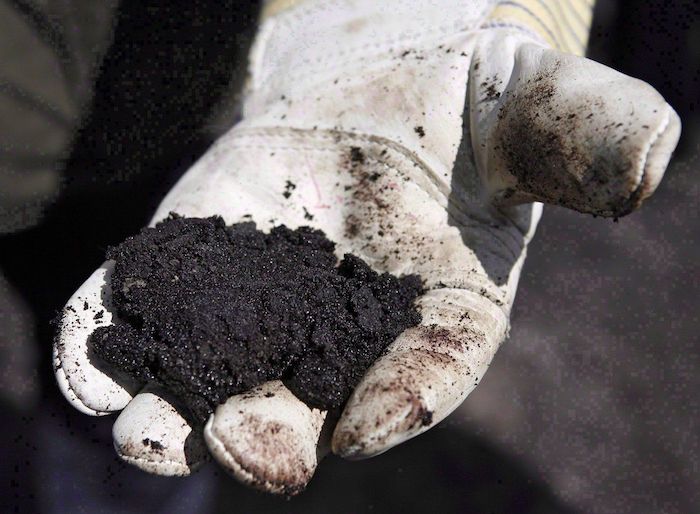 Calgary – TotalEnergies EP Canada Ltd. says it is increasing its ownership in the Fort Hills oilsands project by acquiring part of Teck Resources Ltd.'s stake in the mine.
Teck announced last year that it would sell its 21.3 per cent stake in Fort Hills to Suncor Energy Inc., the third partner in the project, for about $1 billion.
However, TotalEnergies EP Canada says it has exercised its pre-emption right to acquire an additional 6.65 per cent in the project from Teck for $312 million.
The deal brings the company's stake in Fort Hills to 31.23 per cent. Suncor will own the rest.
French company TotalEnergies announced in September 2022 its plan to exit the Canadian oilsands by spinning off TotalEnergies EP Canada in 2023.
It says the acquisition of an additional interest in Fort Hills helps build TotalEnergies EP Canada for the future.
This report by The Canadian Press was first published Jan. 27, 2023.
Companies in this story: (TSX:TECK.B, TSX:SU)