Violence Against Women is a Crisis in Every Single City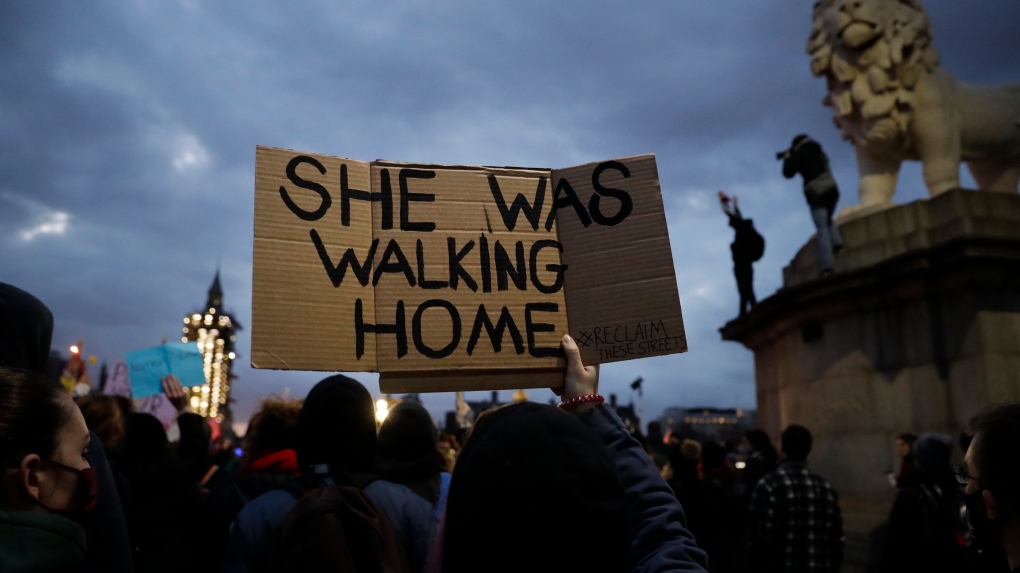 The City of Calgary remains on edge following several reports of assault and harassment against women in the last two weeks.  
One woman reported being targeted while in her car, when four men on foot surrounded her vehicle while it was stopped at a streetlight on Glenmore Trail as she was driving home. It was close to midnight and the roads were relatively quiet, and the woman reported the men pulled on all four door handles but were unable to enter the vehicle, as the doors were locked while she was driving – a simple action she believes may have saved her life.
Another woman was assaulted on the Calgary Beltline on March 18th while reportedly walking to work on 5th Street between 11th and 12th Avenue. Two men pulled her from the street into an alley where they proceeded to violently physically and sexually assault her. The incident was captured by security cameras on a nearby building. 
These frightening attacks occurred in Calgary just as the devastating news of Sarah Everard's murder being circulating in the UK. On the evening of March 3rd, Everard was walking home from a friend's house in south London when she went missing. The body of the 33-year-old was found on the evening of March 10th, more than 50 miles from where she was last seen. British police officer Wayne Couzens has since been charged with the kidnapping and murder of Sarah Everard.
The tragic UK story has struck chords all across the globe, and thousands of women have come forward to share their own lived experiences with physical and sexual assault. In recognition of Sarah and in solidarity with the countless women who suffer physical and sexual assault on a daily basis, women's marches have broken out around the world. Statements such as #SheWasJustWalkingHome, #EveryWomanYouKnow and #TextMeWhenYouGetHome are now also trending online. 
For many – if not all – women, the fear for personal safety is never far from mind. The extensive list of personal protection devices, such as pepper spray, pocket sirens, rape whistles, key-chains designed to smash windows from the inside, and so many more, offer just a glimpse into the lived reality of ongoing fear for women everywhere. Simply put, violence against women represents a crisis in every single city.  
An analysis conducted in 2018 by the World Health Organization on violence against women, featuring data from across 161 countries and areas from 2000 – 2018 found that nearly 1 in 3 women have been subjected to physical and/or sexual violence by an intimate partner or non-partner sexual violence or both.

According to the Assaulted Women's Helpline, over half of all Canadian women have experienced at least one incident of physical or sexual violence since the age of 16.
The movement to end violence against women is not new, and it is still far from over. In addressing the complex structural factors that contribute to the continued perpetuation of violence against women, conversation is key. 
Listening to the woman who has spent countless years holding keys between her fingers as a make-shift weapon while she walks home from work, or made pretend phone-calls to friends or family so she wouldn't be perceived as alone. Understanding the fears of the girl who learned at an early age to never wear headphones in public and never be caught walking alone after dark – or even in the daytime, if it can be helped. 
These women are our daughters, mothers, sisters and friends, and far too many of them have stories like this. 
If you or someone you know is struggling with violence, assault or harassment, visit https://crcvc.ca/links/ – Support for Women for an extensive list of available resources including helplines, counseling and support centres, and a number of activism groups focused on ending violence against women in Canada and around the world.
For more stories, visit Todayville Calgary.
Alberta ombudsman says she doesn't have the power to probe EMS dispatch consolidation
EDMONTON — Alberta's ombudsman says she doesn't have the power to investigate a complaint about the decision to consolidate ambulance emergency dispatch services in the province.
The complaint was filed by the cities of Red Deer, Calgary, Lethbridge and the Regional Municipality of Wood Buffalo.
The municipalities have contended that the decision to consolidate the dispatch services to save the government money could put the lives of people in their communities at risk.
In a release late Friday, Ombudsman Marianne Ryan says the decision was technically made by Alberta Health Services, which her office is prohibited by law from investigating.
When the United Conservative government announced the consolidation in August 2020, then health minister Tyler Shandro said the province's dispatch system would allow for better co-ordination of all ground ambulances and air resources.
At the time, the four mayors of the municipalities, none of whom are now still in office, said they were blindsided by the decision and would fight the change.
"While the issue being complained about clearly affects many Albertans, I am bound by my governing legislation to only investigate matters that are clearly within my jurisdiction," Ryan said in the release.
"Given the substance of the complaint has been widely reported in the media and that it relates to an issue affecting a great many Albertans, I advised the mayors that I would be making a public statement."
Last February, a judge granted an interim injunction sought by Alberta Health and Alberta Health Services after the Regional Municipality of Wood Buffalo stopped transferring emergency medical calls to the provincial dispatch centre.
The municipality, which includes Fort McMurray, stopped transferring calls after its council decided the provincial ambulance dispatch service was putting patients at risk due to delays and confusion.
A lawyer for Wood Buffalo had argued it was in the public interest for the municipality to keep handling emergency medical calls through its own dispatch centre.
This report by The Canadian Press was first published Nov. 26, 2021
The Canadian Press
Alberta Ombudsman can't do anything about City of Red Deer complaint about 9-11 Dispatch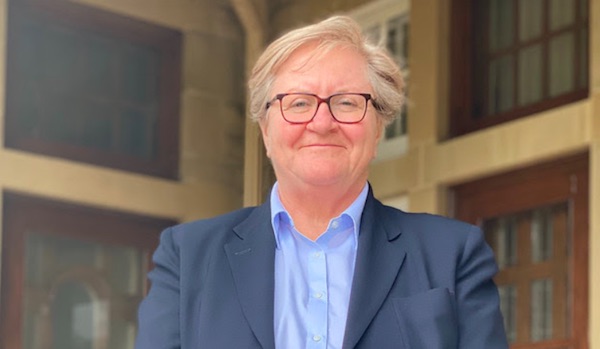 Ombudsman Responds to Municipalities' Complaint About Ambulance Dispatch
Marianne Ryan, Alberta's Ombudsman took the unusual step of publicly commenting on a complaint received involving Alberta Health Services.
The City of Red Deer, along with the municipalities of Calgary, Lethbridge and the Regional Municipality of Wood Buffalo filed a complaint to the Ombudsman regarding Alberta Health Services' consolidation of ambulance emergency dispatch services.
The Ombudsman Act authorizes the Ombudsman to investigate administrative decisions of government ministries and many related bodies, but the Act specifically prohibits her from investigating decisions of Alberta Health Services (AHS).
"My office thoroughly analyzed the complaint and confirmed that the decision to consolidate ambulance dispatch services was indeed made by AHS. While many government-related bodies fall under my jurisdiction, AHS is not one of them," stated Marianne Ryan, Alberta's Ombudsman. "In fact, the Ombudsman Act specifically states that my powers of investigation do not apply to health authorities. My ability to investigate AHS decisions would require a change in legislation. While the issue being complained about clearly affects many Albertans, I am bound by my governing legislation to only investigate matters that are clearly within my jurisdiction."
Investigations by the Ombudsman are conducted in confidence, and it is the Ombudsman's general practice not to comment publicly on complaints, especially ones that are not being investigated.
"Given the substance of the complaint has been widely reported in the media and that it relates to an issue affecting a great many Albertans, I advised the mayors that I would be making a public statement."