Tranquility and Transformation – ATMA Journey Centre Expands to Costa Rica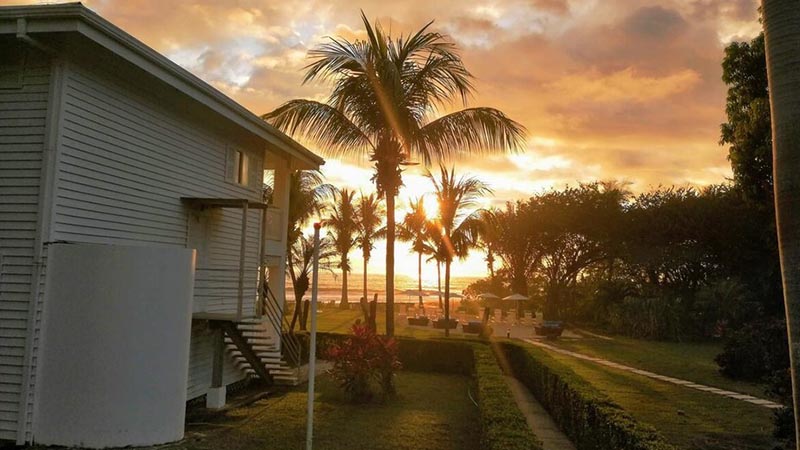 From advocacy to relief, the Calgary-based ATMA Journey Centre has had a busy few months. Published on March 8th through Newswire, ATMA announced international expansion, opening a second location for administering legal psychedelic-assisted therapies and other plant medicines in Costa Rica. Thus allowing for the migration and commonality of experiences to be shared with their community across borders. 
The new facility, named "Azul Journey Centre" will be situated in an oceanfront property along the Nicoya Peninsula in Costa Rica. This location offers the ability to legally administer certain plant medicines that are unavailable to Canadians, such as Ayahuasca, Ibogaine and Huachuma (San Pedro cactus), as well as more common psychedelics and healing modalities. One can only imagine the healing properties of being situated close to the ocean in Costa Rica could offer on their own, let alone a retreat-style therapeutic adventure.
Noted in the press release, Co-CEO of ATMA, Vu Tran is quoted on his thoughts about the new Costa Rica facility,
"Azul Journey Center in Costa Rica marks the next step of our plans to develop a network of international Journey Centers which will allow us to provide safe and comprehensive access to clients seeking mental health and wellness services that are currently unavailable in Canada."
As a community grows, so do resources and education. Evident from the team at ATMA Journey Centre and the SYNTAC Institute here in Calgary, since their first patient was exempted and administered psychedelic-assisted therapy on January 1st, they have received hundreds of applications for a Section 56 Exemption.
Noted in the release, Co-CEO of ATMA David Harder expresses his thoughts on their continued work for both the scientific researchers and prospective patients seeking a Section 56 Exemption for alternative care with entheogens:
"…we have received hundreds of applications from Canadians across the country seeking our assistance for them to obtain a Section 56 Exemption. They are desperately seeking support with a range of difficult and debilitating mental health conditions, and Health Canada is simply not keeping pace with the demand or the need that Canadians have for help."
Recently, ATMA Journey Centre announced the opening of their Calgary-based facility, a 5,000 square foot private wellness centre approximately 2 hours outside of both Calgary and Edmonton. Aptly named "Creekside Journey Centre", will provide clients with an opportunity to experience a range of healing and transformational modalities as part of multi-day experiences, ceremonies, and retreats.
Noted in the February press release, Mr. Harder states that the transformational events that could occur with a client ingesting psychedelics and deep-diving inward are far better suited in a home-style environment rather than a professional health clinic or psychiatric hospital, to which arguably most people with comparable experiences would agree.
"Our philosophy is that these deep inner medicine sessions are not best suited in a clinical appointment where only a few hours are allotted in the midst of a busy day and lifestyle."
They're not done yet. Set for May 11th, 2021, the event management company "Catalyst Presents" is hosting the world's largest online psychedelic conference in the world. The event brings together researchers, mental health practitioners, regulators and an array of thought leaders in the space. 
Speaking at the event will be renowned psychedelic researchers and top scholars in the scientific community involved in this new form of treatment. The event will host noted speakers such as Paul Stamets, Dr. Rick Doblin, Dr. Julie Holland, Dr. David E. Nichols and ATMA's very own Chief Medical Officer Dr. Ravi Bains. 
In association with the Canadian Psychedelic Association, the Catalyst Summit 2021 will offer both avid researchers and strangers an opportunity to understand where we are in this realm. Learn more by visiting the conference website here. 
If you would like to learn more ATMA Journey Centre Inc, their work to offer alternative treatments to treat mental health in Canada and to follow their international growth, check out their website or via their social media below.
For more stories, visit Todayville Calgary
Edmonton Oilers re-sign forward Kailer Yamamoto to one-year contract
EDMONTON — The Edmonton Oilers have extended the contract of forward Kailer Yamamoto by a year.
The Oilers and the 22-year-old from Spokane, Wash., agreed to a one-year deal worth $1.175 million.
Yamamoto compiled eight goals, 13 assists and 26 penalty minutes over 52 games for Edmonton last season.  
The five-foot-eight, 155-pound forward carried a plus-minus of nine through the season.
He led all Oiler forwards in blocked shots with 40, ranked fourth in average ice time (16.22 minutes) and was sixth in hits (52).
Yamamoto was a first-round pick (22nd overall) of the Oilers in 2017. 
He has a career 20 goals and 32 assists in 105 games for Edmonton.
This report by The Canadian Press was first published Sept. 18, 2021.
The Canadian Press
Alberta RCMP investigating deaths of mother and her toddler as homicides
HINTON, Alta. — Alberta RCMP say its major crimes unit is investigating the deaths of a mother and her 16-month-old toddler as homicides. 
Mounties in Hinton, Alta., say the pair were reported missing on Thursday night from the community 290 kilometres west of Edmonton.
Police say the bodies of the mother and her child have since been found.
RCMP say a 53-year-old man was arrested Friday in Hinton and remains in custody.
There was no word on any charges.
Police say there is no risk to the public.
This report by The Canadian Press was first published Sept. 17, 2021
The Canadian Press