Todayville Travel: Part 3 of Gerry's Yukon Road Trip
Last in a 3-part series on a Yukon road trip – Mt. Logan – Kluane National Park
by Gerry Feehan
"You're not going to believe this. Sian called again. It's just cleared up at base camp and the radar report looks good. It's a go if you're still willing."
I've been a geography nut since I was a kid. My noggin is full of useless facts. In pre-metric days I memorized details of the world's highest and lowest: Mount Everest 29,028 feet, Challenger Deep in the Mariana Trench 35,814 feet. As a proud Canadian I knew that our highest peak, Mt. Logan in Yukon's Kluane National Park, topped out at 19,850 feet above sea level. To my chagrin, North America's highest reach, 20,320-foot-high Mt McKinley, was located across the border in Alaska. As usual, America had outdone us, even at something as Canadian as rock, snow and ice.
I've always wanted to see Mt. Logan. We were nearing the end of our six-week-long Yukon road-trip. The highway would take us through Kluane National Park, so I made inquiries. A Whitehorse friend told me it was possible to organize a flight from Kluane Lake into Logan base camp. The camp is on a glacier in the heart of the St. Elias Mountains, a vast roadless, uninhabitable wilderness.
Sian Williams and her partner Lance Goodwin operate Icefield Discovery near Haines Junction, Yukon on beautiful Kluane Lake. I called early in June to book a day-trip. Sian (pronounced "Shan" – a Welsh name chosen by her bush-pilot father Andy) told me that due to spring's late arrival they'd been unable to access the camp located on Kaskawulsh Glacier beneath Mt. Logan. She added that the long-term forecast was poor. I was crest-fallen. We were booked to leave the North by ferry on June 21, the summer solstice.
We arrived in Kluane National Park with only a two-day window of opportunity. I checked in with Lance. He wasn't optimistic. Sian had flown into the camp a week earlier and been stuck there, socked in by a brutal snowstorm. Kluane's mountainous terrain means that all access is by air. And this region is too dangerous and unforgiving to rely solely on instruments so visual flight rules are always in force. No see, no fly.
We sat put, waiting for the mountain weather gods to calm. Our first night, camped on the shore of frigid Kluane Lake, we enjoyed a repast of fresh Arctic Grayling (supplied courtesy of my fly rod). Meters away a grizzly bear, terrifying claws in close-up view, combed the beach in search of its own fishy catch. The next day we spent cautiously hiking an alpine ridge, bear aware. Fortunately we shared the pristine view with only mountain sheep, moose and caribou.
As we set off she pointed to a gaping cobalt scar part way up the snowfield, "Watch out for the crevasse." We set course accordingly.
The morning arrived when we needed to make a move for the coast. The solstice was nigh. I phoned Lance and he said, "I spoke to Sian on the satellite phone. It's still a whiteout up there. Sorry." We reluctantly packed camp and were on our way south when Lance rang back, "You're not going to believe this. Sian called again. It's just cleared up at base camp and the radar report looks good. It's a go if you're still willing."
We high-tailed it for the Kluane airstrip where we met Donjek, the pilot. He was born here, named after the Donjek River that flows into Kluane (naturally his father was also a bush pilot). As we took off, the plane's shrinking shadow followed us across the emerald beauty of Kluane Lake. Soon the lake gave way to a snaking, silt-laden river. We gained elevation and the dirty toe of Kaskawulsh glacier appeared. Then all was ice; white curving fingers spilling from mountain valleys. Dark lines of ground rock defined the course of each icy highway. Then all became snow, the line between earth and sky indiscernible.
We flew over the camp. Sian waved from below, a tiny solitary figure surrounded by white glacial enormity. Mt Logan, draped in sun and cloud, stood imperiously in the background. Donjek lowered the skis of the Helio-Courier prop plane and we skidded to a smooth stop.
We climbed from the cockpit and walked through virgin snow to where Sian was standing in a deep pit, shovel in hand. It looked like she was cutting blocks for an igloo. Actually she was retrieving the prior season's camp from burial under three meters of winter snow pack. (That's how glaciers grow – year upon year of accumulated snowfall eventually compressing into ice. At Logan base camp the ice is over a kilometer thick.)
We helped Sian haul a heavy tent from its deep winter interment. She suggested we hike over the glacier to a viewpoint framing Mt. Logan. As we set off she pointed to a gaping cobalt scar part way up the snowfield, "Watch out for the crevasse." We set course accordingly.
When we returned Sian boiled water for tea and chatted about the inner workings of glaciers and their role in hydrology, geography and world climate. Icefield Discovery's headquarters, on Kluane Lake, house the Arctic Institute of North America, which conducts glacier research.
We were in the heart of the world's largest non-polar ice field. Due to its proximity to the warmer, lower Kluane valley and nearby Whitehorse, the St. Elias region is ideal for ice-core sampling and Arctic-style exploration. Canada's other, more northerly polar arctic regions are less accessible and more inhospitable.
After three sun-drenched hours on the glacier Donjek fired up the prop and we skied off into the airy abyss, down the dirty winding glacial trail and back into the summer greenery of Kluane Lake. It was late in the day when we finally climbed into our RV and started south for Haines, Alaska, three-hundred kilometers away on the coast. Along the way, colorful pink Yukon wildflowers contrasted with the snowy splendor of Kluane's mountains – as did my beet-red, fried face. I'd forgotten to apply sunscreen.
Near midnight we arrived in Haines, located in a narrow spit on a scenic Alaskan fjord. As we set up camp a wildlife ballet greeted us. Two brown bears were dancing, performing a grizzly twilight duet. Behind them across the spit, like curtains on a stage, two majestic waterfalls cascaded into the ocean.
In the morning we awoke with the solstice. Summer had arrived. Our ferry departure was nigh.
For a final boreal treat we rode our bikes through a coastal rainforest. Dwarfed by thousand-year old giants, we crested a hill in the dappled forest and came upon a large group of Japanese tourists, walking single-file. Each sported a pair of white gloves and what looked like a beekeeper's hat. As we rode by, one by one they broke into spontaneous applause – golf-clap style. On occasion life is surreal.
Gerry Feehan QC is an award-winning travel writer and photographer. He and his wife Florence live in Red Deer, AB and Kimberley, BC.
Thanks to these amazing local companies who make Todayville Travel possible.
Click below to read Part 1 in Gerry's 3-part series on the Yukon.
Click below to read Part 2 in Gerry's 3-part series on the Yukon.
Click here to visit our Travel section and see more of Gerry's stories.
Travel Pass would rebate Albertans up to $200 for staycations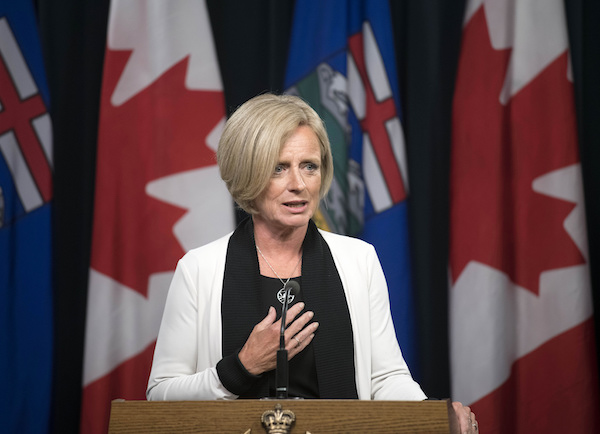 From the Alberta NDP
ALBERTA TRAVEL PASS WOULD BOOST SUMMER TOURISM, SUPPORT BUSINESSES: NDP 
The Alberta NDP Caucus is calling for the introduction of an Alberta Travel Pass tourism voucher to encourage more Albertans to vacation in our province's mountains and parks this summer.
Under the Alberta Travel Pass, families who vacation within the province this summer would be eligible for a one-time rebate of 20 per cent of their travel costs up to $1,000 for expenses such as accommodation, food and drinks, activities like museums and recreation, and petty expenses such as rentals or parking.
"In Alberta, the landscape is part of who we are: we are campers, hikers, mountain bikers and more. We are weekend warriors to the very core," said NDP Leader Rachel Notley. "The Rockies are the ultimate staycation and the Alberta Travel Pass will encourage more families to spend their summer here, experiencing our beautiful parks, supporting local businesses and helping grow our economy."
Notley called for the implementation of Alberta Travel Pass as part of her remarks Wednesday to the Bow Valley Chamber of Commerce.
It is estimated the program would cost approximately $30 million. Before COVID-19, Albertans spent about $7 billion dollars per year on travel outside of Alberta.
The Alberta Travel Pass is based on similar programs underway in Ontario and New Brunswick, where residents there are eligible for up to 20 per cent of their vacation expenses back in rebates or tax credits.
7 Exciting Excursions To Take in Canada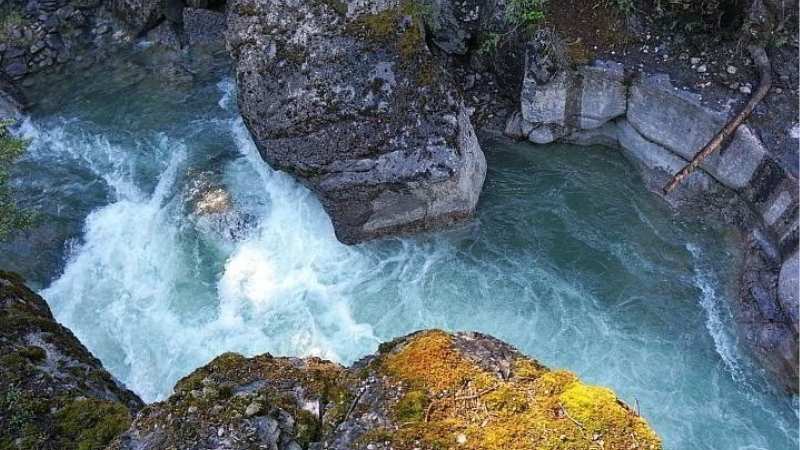 As we await the lifting of lockdowns, let's dream a bit about travel.
7 Exciting Excursions To Take in Canada
Whether you live in Canada or plan to visit from another country, there are plenty of fascinating things to see and do. Canada is the second-largest country in the world in total area, so it would probably be impossible to see every part of it in a single lifetime. Therefore, here are some of the most worthwhile things to see and do across the breadth of this beautiful and welcoming country.
1. Vancouver
Vancouver is located on the West Coast of Canada. It is accessible by water via all inclusive cruises and by train, bus, and automobile as well. Vancouver offers multiple opportunities for fun excursions. You can tour the Canadian Rockies, take the Sea to Sky Gondola to Whistler for some skiing, or go whale watching from the southern end of Vancouver Island.
2. Jasper National Park
In Alberta, you can find one of the best outdoor attractions in Canada: Jasper National Park. Covering 4,200 square miles, or 11,000 square kilometers, it is home to mountains, waterfalls, lakes, and springs. Points of particular interest in Jasper National Park include the Columbia Icefield glaciers and Maligne Canyon, which becomes an otherworldly realm of frozen waterfalls and ice caves with cold temperatures.
3. Churchill
Churchill is a small community located on the banks of Hudson Bay in northern Manitoba. It is known as the polar bear capital of the world, and you can indeed see polar bears there during their annual migration. However, Churchill also offers opportunities to see other natural wonders. In the summer, you can see beluga whales as they travel to their calving grounds in the estuary of the Churchill River.
Because Churchill is so close to the North Pole, winter nights get very long. This combined with a lack of light pollution makes it a good place to observe the aurora borealis, which appears when solar activity is high. Bear in mind, however, that there is no way to guarantee that the northern lights will be visible during your visit.
4. Niagara Falls
Niagara Falls is located on the border between Canada and the United States. It is a short distance away from the city of Toronto in the Canadian province of Ontario. Though one of the most famous waterfalls in the world, Niagara is poorly understood by many. Most people do not know that it actually consists of three different waterfalls. You can see them all from the best possible vantage points by booking a tour.
5. Quebec
Once a French colony, Quebec is the main francophone center of Canada. The French influence is still very strong in Quebecois language, culture, and architecture, so a trip to Quebec is a little like taking a mini-European vacation without going too far from home. You can see majestic waterfalls and quaint little villages in the idyllic Quebec countryside, or you can experience the cosmopolitan excitement of Montreal, its biggest city. Points of interest include the Old Port of Montreal via the Place Jacque Cartier and Mont-Royal Park, one of the largest greenspaces in the city.
6. Ottawa
Ottawa is the capital city of Canada but tends to get outshone by larger and more popular cities, such as Toronto, Montreal, and Vancouver. This may be to your advantage if you'd like to avoid crowds of other tourists on your excursion. Because Ottawa is the seat of Canadian government, you can visit the Royal Canadian Mint and see Parliament Hill during your visit. There are also boat tours and bus tours of the city available.
7. Maritimes
The Maritime Provinces are located on Canada's east coast, along the Atlantic Ocean. There are four maritime provinces altogether: Nova Scotia, Newfoundland and Labrador (which coincidentally lends its names to two different breeds of dog), Prince Edward Island, and New Brunswick. Each has something unique to offer, from the red rock cliffs and literary heritage of Prince Edward Island to the Cape Breton Highlands of Nova Scotia to whale watching in New Brunswick's Bay of Fundy to the world's largest fossil park in Newfoundland and Labrador.
There are many opportunities to take guided tours of notable Canadian locations. You can also explore on your own.
Read more on Todayville.