The Gift You Don't Even Know You Didn't Need…
A Jesse Roads & Friends Merry Christmas
– the gift you don't even know you didn't need…
"Probably not the worst Christmas special…"
– Jesse Roads
Well friends I am beyond excited to share with you the gift you don't even know you didn't need… I had the idea to do some sort of a Christmas special for quite some time now. I felt like it was more important than ever this year. With such a lack of joy and camaraderie among the masses (especially within the arts community due to cancellation after cancellation wreaking havoc on all of our mental health) it was clear that I could, at the very least hit my Rolodex and reach out to some of my buds.
Unlike many of my peers and fellow performers, I have been blessed with a production team and the ability to create some amazing content throughout this crazy wild global pandemic, from songs to streams and the start of a movie, so much has come from this. I feel a sense of responsibility to not let that go to waste and to do everything I can to grow as an artist while contributing to society's wellbeing somehow. Well it's Christmas! Why not get at it and spread a little festive cheer for the season. I love Christmas, always have.
Turns out some of my buds love it too! I am so very thankful to the performers that were able to jump on board with this project. All of which did so out of the kindness of their own hearts. I even managed to somehow get Clayton Bellamy of the Road Hammers to say yes! From the likes of Randi Boulton to Curtis Labelle and Devin Cooper the special is stacked!
The show is free of charge to watch and enjoy. All we ask is that you spread a little kindness wherever and however you can. Thats it. Be kind with purpose, on purpose. Click below for the show, don't forget to like and subscribe!
Jack Semple BB King Tribute concert showcases one of Canada's finest guitarists
Alberta legislation would set up independent agency to investigate police complaints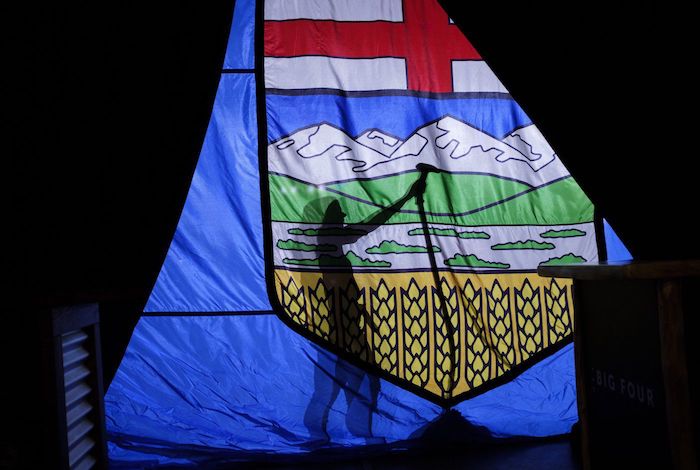 The Alberta government has introduced legislation aimed at making police forces more accountable and responsive to the communities they serve.
The Police Amendment Act introduced Thursday would establish an independent agency called the Police Review Commission to receive complaints, carry out investigations and conduct disciplinary hearings to do away with the idea of police investigating police.
Mike Ellis, the minister of public safety and emergency services, said the province has been consulting with Albertans since 2018 to come up with the first major overhaul of the Police Act in 34 years.
"One thing that came up consistently was the need to change how complaints against the police are investigated to end the system of police investigating police," Ellis said.
"The legislation answers those long-lasting calls to reform the public complaints process by establishing an independent agency to handle complaints against police."
The Alberta Serious Response Team will continue to handle all cases involving death or serious injuries, as well as serious and sensitive allegations involving all police services. Its mandate would be expanded to include peace officers employed by provincial organizations as well as community peace officers at the municipal level.
The legislation would also require all jurisdictions with a population above 15,000 currently policed by the RCMP to establish civilian bodies to oversee policing priorities.
The United Conservative Party government is deciding next steps following the release of a third-party analysis last year of a proposal to create a provincial police force instead of using the RCMP in rural areas and some smaller communities.
"No decisions have been made regarding the provincial police service," Ellis said. "This is about ensuring that the rural municipalities have a say at the table under our current model which is the RCMP, who is the current provincial police service provider."
Ellis said it could be another 18 months before the Police Review Commission is up and running. He said negotiations are underway with the RCMP to see how they would fit in under civilian oversight.
"Right now K-Division has expressed they're supportive of this, however, we're still having discussions with Public Safety Canada because it still falls technically under the RCMP in Ottawa," he said.
"We're going to continue to negotiate with the RCMP because we believe the independent body is the right approach and we can continue going down that path."
The proposed changes would also require police to develop diversity and inclusion plans to reflect the diverse and distinct communities they serve and to better understand local community needs.
The Alberta Association of Chiefs of Police supports the changes.
"Changes to update our Police Act are long overdue," said Calgary Police Chief Mark Neufeld, president of the association in a statement.
"We have advocated for several years that the act needs reform to bring it more in line with the realities of the modern police workplace,"
Edmonton Police Chief Dale McFee said the changes "will provide an additional layer of public transparency" that will benefit both the public and police.
This report by The Canadian Press was first published Dec. 8, 2022.
— By Bill Graveland in Calgary
TC Energy shuts down Keystone pipeline system after leak in Nebraska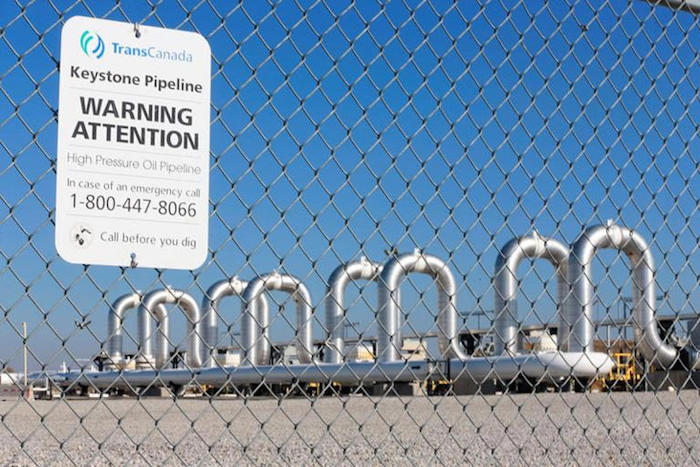 CALGARY — TC Energy Corp. says it has shut down its Keystone pipeline after a leak in Nebraska.
The company says it has mobilized people and equipment in response to a confirmed release of oil into a creek, about 32 kilometres south of Steele City, Neb.
TC Energy says an emergency shutdown and response was initiated Wednesday night after a pressure drop in the system was detected.
It says the affected segment of the pipeline has been isolated and booms have been deployed to prevent the leaked oil from moving downstream.
The Keystone pipeline system stretches 4,324 kilometres and helps move Canadian and U.S. crude oil to markets around North America.
TC Energy says the system remains shutdown as its crews respond and work to contain and recover the oil.
This report by The Canadian Press was first published Dec. 8, 2022.
Companies in this story: (TSX:TRP)
The Canadian Press