Swirltex – Alberta Tech Company Develops New Wastewater Solution, Partnership with EIA
When we look at the ecosystem of cleantech, the challenges of traditional energy processes allow for intuitive and creative people to develop solutions. Not only benefiting financially in regards to mitigating waste disposal but also to offer more efficient ways to process or repurpose waste, thus decreasing the impact on our environment. The question is, who are the hard-working individuals taking on these challenges?
Swirltex is a Calgary based tech company that has developed a new form of filtration for wastewater. Founded by president and founder of Swirltex, Peter Christou, continue to advance their technology for a wide array of applications. Speaking with their CEO, Melanie McClare, their mission is to turn wastewater into a resource and treating it at industrial lagoons. Tied with a passion for reversing the detriment of pollution, their technology offers major benefits to local and indigenous communities across the country.
Buoyancy Based Membrane Filtration – "The Swirltex Difference"
Swirltex has developed a unique membrane filtration system to extract contaminants and solids that are suspended in water. If we consider how wastewater is processed at the industrial level, with their technology implemented, the 'dirty' stream of water is pumped through the system at much lower energy requirements than a traditional membrane system. The liquid is then injected with microbubbles in a rotational manner to create a vortex. The purpose is to create a flotation effect for the contaminants so that they bind to the microbubbles, such that their buoyancy is manipulated increasing their ability to float and separate from the liquid.
A permeable wall has the ability to allow liquids to pass through it while containing solid particles within the membrane. The flow pattern used in the Swirltex system forces the water to the outer surface of the membrane where it can be effectively passed through the permeable walls. The solid particles and contaminants are bound by the microbubbles to form a froth that channels to the center of the membrane to reduce any interaction with the permeable wall. High-quality clean water is produced with less pumping power to achieve the same production. Truly unique, this system achieves a far more efficient way to treat wastewater while reducing energy usage.
"Traditional membranes have not been able to perform well in some more difficult wastewater chemistries. So what Swirltex has done is created a way to be able to handle those more difficult wastewater streams, and help produce a very high-quality ultra-filtered water, so that companies have the option to reuse that water rather than disposing of it." – Melanie McClare, CEO
The Importance of Data Monitoring
Identified with the introduction of IoT and AI, the ability to perform faster, more efficient data monitoring has the potential for major benefits to systems like Swirltex and industries such as energy production and agriculture. Consider that IoT and AI monitoring in real-time could mitigate the occurrence of leaks within membranes, quality inefficiencies, seasonal variants, loss of heat or overheating of valuable material.
Another pressing issue is monitoring the quality of our drinking water. As technology continues to advance, IoT and AI could play a key role in establishing new standards of quality and safety for generations. As mentioned in an article published by Water Intelligence, "Using AI to Diagnose Water Consumption Patterns", maintenance teams could also benefit in mitigating the time spent inspecting miles of pipe or manually checking multiple metres. Speaking with Melanie, she offers her thoughts on how moving towards real-time data monitoring could play a major role in the future of water treatment.
"The drivers behind artificial intelligence adoption and water quality are not only societal but there's also an industrial component around saving money. So for example, if a customer can rectify an issue in real-time rather than having to do a downstream treatment to get the water to specification, that will save them money. The drivers are not only economic, but also the increasing societal pressures for people to understand what is in their drinking water, rivers and streams that their kids are swimming in…"
Swirltex has recently entered into a partnership with Edmonton International Airport(EIA). The goal of this collaboration is to treat the stormwater and deicing fluid run-off during the winter months. Their technology is on-site with a new portable treatment system for lagoons. Incredible opportunity for Swirltex to showcase their technology and effectiveness all while benefiting the surrounding communities. Melanie offers her thoughts on this recent partnership.
"Edmonton International Airport is a very progressive and innovative organization and is very environmentally focused. This partnership is to help them understand what is happening in their storm water system, how it relates to the de-icing fluids that they use during the winter, and the overall effects on the environment to get them to a certain specification for safer rivers and streams."
"This collaboration can reduce the need for future stormwater treatment facilities at EIA and develop a local technology that could serve the needs of airports around the world." – Steve Maybee, EIA VP of Operations and Infrastructure
If you would like to learn more about Swirltex and their buoyancy based membrane filtration technology, visit their website here or via their social media below.
For more stories, visit Todayville Calgary
Smith won't seek early vote if she wins UCP leadership, becomes next Alberta premier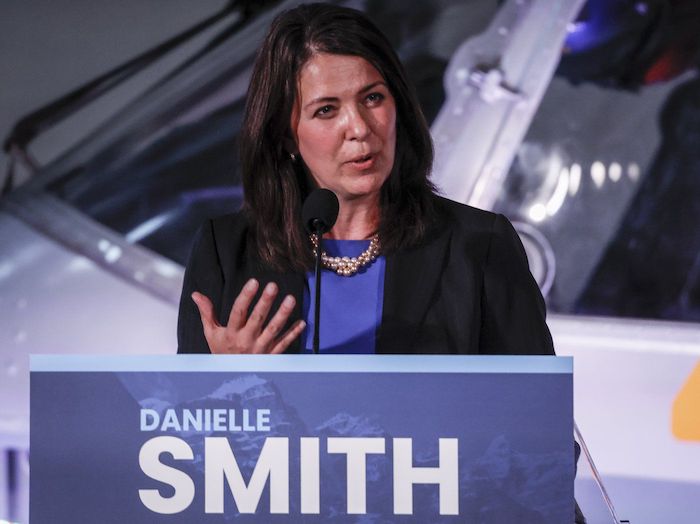 United Conservative Party leadership candidate Danielle Smith says if she wins this week's vote and becomes the next Alberta premier, she would not call an early election to seek a broad mandate on her policy ideas.
Smith, the perceived front-runner in the race, says the public tends to punish leaders who call an early election.
She says she would wait until the next scheduled election in May 2023, but believes she has a mandate now to proceed with her plans.
Smith has said she would immediately pass an Alberta sovereignty act, which would allow the province to ignore federal laws and court rulings deemed not in its interest.
Legal experts, some of Smith's leadership rivals and Premier Jason Kenney have labelled the act not only illegal but a recipe for constitutional and economic chaos.
Smith has also talked about revamping the health system by using health spending accounts and firing the board of Alberta Health Services, which oversees the front-line delivery of care.
Today is the last day for advance voting, as seven candidates dig in for the final campaign push before UCP members select a new leader to replace Kenney on Thursday.
Alberta commits $20.8 million over the next four years to fight human trafficking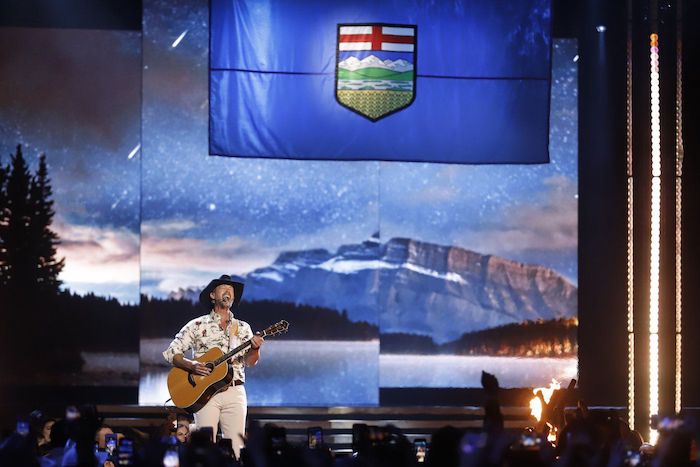 By Rob Drinkwater in Edmonton
The Alberta government is providing $20.8 million over the next four years to implement recommendations from a star-led task force on human trafficking.
Country singer Paul Brandt, chair of the Alberta Human Trafficking Task Force, personally thanked Premier Jason Kenney during the funding announcement Sunday at Edmonton International Airport for his willingness to prioritize the issue, and for putting faith in Brandt to lead the group.
"Premier Kenney's longtime personal dedication and commitment to the issue of human trafficking is authentic and is admirable," Brandt said.
"He's the only political leader I've met in my 17 years of advocating for trafficking victims and survivors who took the time and initiative to personally write a plan to address this horrific crime."
The money will establish an office to combat trafficking as well as a centre of excellence for research and data collection — recommendations the government accepted when the task force presented its report in March.
Justice Minister Tyler Shandro said the goal is to launch the office by next summer.
Other task force recommendations that will be supported include a new grant for community projects and Indigenous-led and culturally appropriate services. Civilian positions that will focus on supporting victims and survivors throughout human trafficking investigations will also be funded.
"Human trafficking is far more prevalent — way more common — than the stats would suggest because it's a hidden crime," Kenney said at the announcement.
"It festers in the dark. There are victims who face fear, shame and self-doubt and some who will never report what they've gone through."
The task force was appointed in May 2020 and engaged with nearly 100 experts and survivors of trafficking to provide guidance on how to best implement the government's action plan to fight human trafficking.
The government has said human trafficking includes sexual exploitation, forced labour trafficking and trafficking in human organs or tissues.
Kenney, who will be replaced as premier when his United Conservative Party selects a new leader on Thursday, noted he started fighting human trafficking over 20 years ago when he was an MP and joined a group of international parliamentarians on a coalition to fight the practice.
Later as Canada's immigration minister, he said he took steps to make it easier for human trafficking victims who had migrated to Canada to obtain safety and protection.
In winter 2019, he said he committed the UCP to a nine-point action plan to combat human trafficking, which led to the Protecting Survivors of Human Trafficking Act, which took effect in May 2020.
Brandt said it was exciting to be part of the funding commitment at the airport, where he said he stood in 2019 for a partnership with the facility and other groups in the Edmonton region to fight trafficking, which he called "modern day slavery."
"It has been our dream that special focus and permanent funding would one day become a reality. Today is that day," Brandt said.
This report by The Canadian Press was first published Oct. 2, 2022.