Summer is here to Stay at Calgary's Only Indoor Beach Facility
After a fairly stagnant summer, where the typical buzz of team athletics and busy sporting fields has been largely missed due to COVID-19, the return of the winter weather is being dreaded by most.
Do not fear the cold, however, there is a way for Calgarians to beat the winter blues. The Beach YYC, Calgary's only indoor beach recreation facility offers "a little bit of the summer, all year long". Located in southeast Calgary at 3030-2600 Portland Street, The Beach YYC is a 23,000 square foot facility with almost 13,000 square feet of beach court space and more than 700 tons of sand.
"After the way the summer has been, where people haven't been able to play the normal leagues and sports they usually do, people are looking for a social, fun, active thing to do." Says Elliot Weinstein, Founder of The Beach YYC, "And here we are!"
Originally inspired by an indoor beach facility located in Vancouver, BC, Elliot decided to introduce the concept to the city of Calgary. As the fifth facility of its kind in Canada and the only one available in Alberta, The Beach YYC draws both high and low level players from across the country for everything from major tournaments to evening rec leagues. In addition to offering rec, intermediate and competitive beach volleyball leagues in co-ed and gendered divisions, the facility has 5 courts that can be adjusted to accommodate beach volleyball, Ultimate Frisbee, Spikeball and dodgeball games.
"It's a great place for people to maintain and improve their skills during the winter months," says Elliot, "that way they can jump right back into their summer sports when the weather changes."
In addition to hosting regularly scheduled leagues, The Beach YYC offers kids play dates and camps, catered events such as birthdays, corporate events and beach parties, as well as weekly drop-in rates – which have been on hold due to COVID-19 but will resume when deemed appropriate.
Opened in September of 2018, The Beach YYC is now approaching its 2-year anniversary, and recently announced the opening of their beachside diner, George's Beach Club! Named in honor of Elliot's grandfather George, the club features a full comfort-food menu that includes delicious anomalies like the Bahn Mi Sub, the Buffalo Chicken Tater Tot Poutine, and banana splits for dessert.
Now in the final stages of securing a liquor license, George's will soon be a full-service destination for players and friends to relax at before or after games with a pint and bite.
Don't wait on that tropical vacation to get your toes back in the sand … everything is better at The Beach!
To learn more about The Beach YYC or to check out George's Beach Club, now available on Skip the Dishes and Uber Eats, visit https://www.thebeachyyc.ca.
For more stories, visit Todayville Calgary.
Teen found guilty of manslaughter in hit-and-run death of Calgary police officer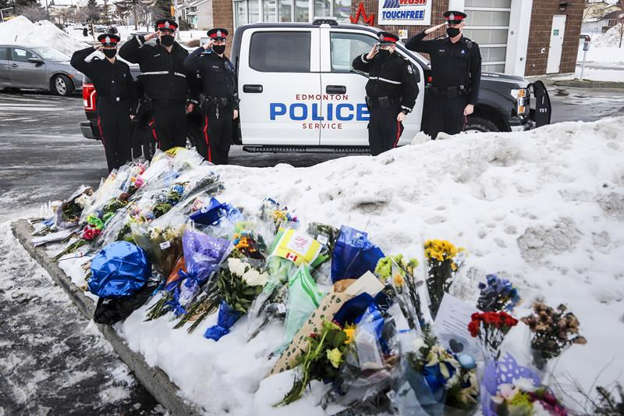 Calgary – A judge has found a teen involved in the hit-and-run death of a Calgary police officer guilty of manslaughter.
Sgt. Andrew Harnett died in hospital on Dec. 31, 2020, after being dragged by a fleeing SUV and falling into the path of an oncoming car.
The driver, who cannot be identified because he was 17 at the time, had testified he was scared when Harnett and another officer approached the vehicle during a traffic stop and he saw Harnett put his hand on his gun.
The teen's lawyer said his client was guilty of manslaughter, but not first-degree murder.
Justice Anna Loparco agreed, saying that although the accused had "outright lied" about the gun, he was in a "panicked state" when he decided to flee and unable to know his actions would cause Harnett's death.
The Crown says it will be seeking an adult sentence.
Loparco says Harnett's behaviour was "exemplary" and there was no indication that he posed a threat to the accused.
"There's no doubt he (the accused) should have realized it was likely to cause death," Loparco said Thursday.
"But I'm unable to conclude this accused turned his mind to the consequences."
This report by The Canadian Press was first published Nov. 10, 2022.
'He's not breathing': Trial begins for Calgary man accused in infant's death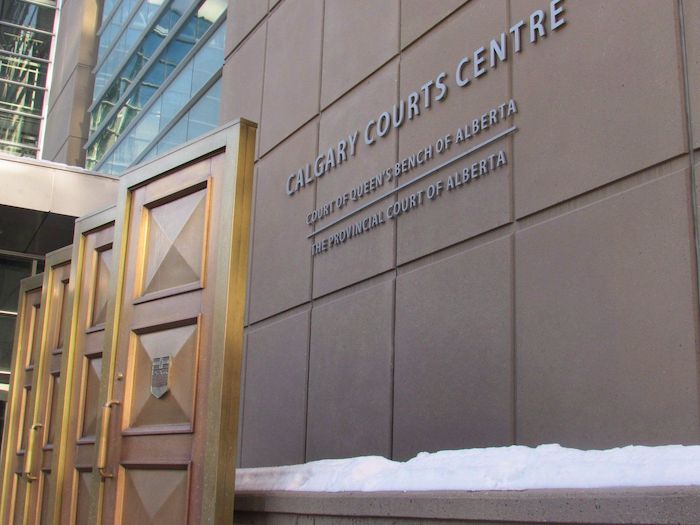 By Colette Derworiz in Calgary
A Calgary father has pleaded not guilty to second-degree murder in the death of his infant son, as court heard the man's 911 call in which he said he was trying to calm the baby down.
The trial for Anthony Karl Kurucz, 32, started Monday in the Court of King's Bench in Calgary. It is scheduled to run for almost three weeks.
Police have said emergency crews were called to a Calgary home in April 2018 to help a three-month-old in medical distress and that Kurucz was alone with his son at the time. The infant, Jayden Cyluck-Kurucz, was unconscious and he died in hospital two days later.
Kurucz was charged in September 2019 after police said the story he provided to medical staff was inconsistent with the boy's symptoms.
On Monday, court heard a recording of the 911 call from Kurucz that came in around 12:15 p.m. on April 25, 2018.
"My baby was freaking out," Kurucz said on the call. "I was trying to calm him down, rock him, that kind of thing."
He said there was blood coming out of his son's nose.
"I'm freaking out because my wife just went to take our dog to the vet," Kurucz said.
He told the dispatcher he believed the boy's heart was still beating.
"He's very floppy, he's very limp," said Kurucz.
When asked by the dispatcher whether the baby was breathing, he responded: "I can't tell. I know his heart is beating, though."
He then asked whether his son was going to live.
"I don't know what to do," said Kurucz on the call. "I didn't do anything wrong to him. I was just trying to calm him down and rock him.
"He's not going to die, is he?"
Kurucz asked the dispatcher, Craig Moxley, whether police were coming. Moxley said paramedics and firefighters were on the way. Moxley confirmed the call during his testimony in court Monday.
Court heard fire crews were the first to arrive at the home in southeastern Calgary.
One of the senior firefighters, Greg Heise, testified that the crew found Kurucz outside.
"The father was holding Jayden on the sidewalk," Heise said Monday. "We were probably caught a little off guard.
"The father said, 'He's not breathing.'"
Heise said first responders placed Jayden on the ground. His colleague started CPR while he tried to open Jayden's airway, he said.
"I was not able to do that," said Heise, noting there was dried blood around the baby's nose and mouth.
He said the father didn't provide much information when Kurucz was asked what happened.
"He was freaking out," said Heise, who noted it was difficult to get a clear answer from the father. "He initially stayed with us.
"At some point, he mentioned he needed to have a cigarette."
Heise said he and his colleague continued to treat Jayden until paramedics arrived a few minutes later.
"He was pale," said Heise, adding there was a bluish tinge around the baby's nose and mouth. "His eyes were open but not reactive."
Another firefighter and a paramedic are scheduled to take the stand Monday afternoon.
This report by The Canadian Press was first published Nov. 7, 2022.