"Something truly local" – Experience Authentic Calgary at Civic Tavern
Whether you are just visiting or you call Calgary home, for those in the city looking for a new way to experience a night at the bar, Civic Tavern should be on your list.
Located in Victoria Park at 213 12 Avenue SW, it's not your average pub. Taking over in 2018 from the iconic Hop in Brew, which originally opened in 1996, Civic Tavern continues the historic home's 24-year legacy as a cozy local pub. Featuring a hand-planted sunflower garden in front of the 1911-built Calgary home, one of the oldest buildings in the city, the character and quality of the Tavern is truly unique.
With local art on the walls and local beers on the taps, Civic Tavern is committed to showcasing the best of Calgary and the best of Alberta. "You know there are British pubs and Irish pubs," says Lain Dekowny, Manager and Co-owner of Civic Tavern, "we decided on Civic Tavern because we want it to be the world's first Calgary pub."
As much as possible, the Tavern sources products from the surrounding areas, including many of the ingredients for their made-from-scratch menu and all featured beers, which are always 100% Alberta craft.
Currently, the main menu features classic comfort foods like pizza and nachos, but plans are in place to expand the menu in the near future. While the complexities of running a successful bar and restaurant out of a house rather than an industry building may be many, Lain says the biggest complaint is simply the sheer number of stairs. "It's a lot of up and down," he laughs, "but that's what makes it cozy, more like a home away from home."
According to Lain, people come from all over to visit the Tavern, and the goal is to give them something authentically Calgary. "This is something truly local," he says, "we are really trying to make this a community space." With two outdoor patios, foosball and a pool table, Civic Tavern offers more of a friendly house party feeling rather than a classic bar experience. As such, their community connections are always growing and the crowd is a constant mix of newcomers and returning regulars.
The staff at Civic Tavern have been grateful to the community for their ongoing support during the COVID-19 pandemic, and will continue to adapt to provide a haven for locals and visitors who want to experience Calgary in a new way.
For more information on Civic Tavern, visit https://www.civictavern.ca.
For more stories, visit Todayville Calgary.
WestJet announces new flights to Tokyo, Barcelona, and Edinburgh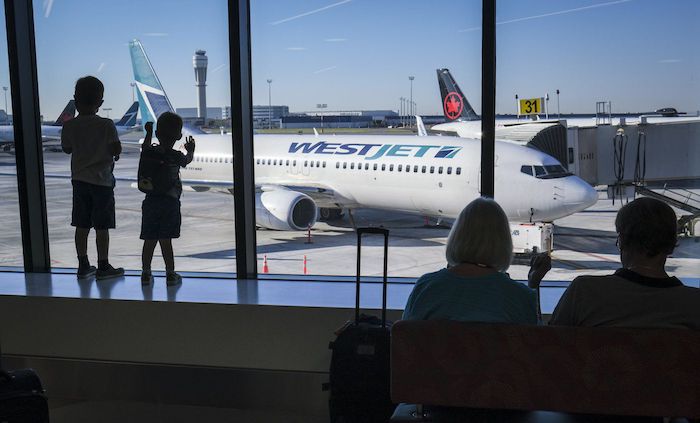 Calgary – WestJet plans to offer flights to Japan starting this spring, marking the airline's first non-stop flights to Asia from Calgary.
The Calgary-based airline said Monday that it will fly to Tokyo's Narita International Airport from Calgary this spring.
The non-stop flights will operate three times weekly beginning April 30.
The airline also announced new routes from Calgary to Barcelona and Edinburgh and increased frequency to Dublin, London, Paris and Rome, also starting in the spring.
WestJet chief executive Alexis von Hoensbroech says the new flights are part of the airline's plan to expand capacity from Calgary by more than 25 per cent by next year, beginning with intercontinental routes.
WestJet also says it is preparing for broader expansion within Canada and North America over the coming months.
This report by The Canadian Press was first published Dec. 5, 2022.
Teen found guilty of manslaughter in hit-and-run death of Calgary police officer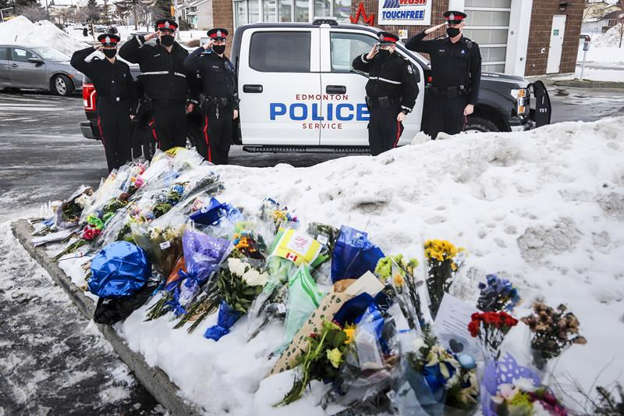 Calgary – A judge has found a teen involved in the hit-and-run death of a Calgary police officer guilty of manslaughter.
Sgt. Andrew Harnett died in hospital on Dec. 31, 2020, after being dragged by a fleeing SUV and falling into the path of an oncoming car.
The driver, who cannot be identified because he was 17 at the time, had testified he was scared when Harnett and another officer approached the vehicle during a traffic stop and he saw Harnett put his hand on his gun.
The teen's lawyer said his client was guilty of manslaughter, but not first-degree murder.
Justice Anna Loparco agreed, saying that although the accused had "outright lied" about the gun, he was in a "panicked state" when he decided to flee and unable to know his actions would cause Harnett's death.
The Crown says it will be seeking an adult sentence.
Loparco says Harnett's behaviour was "exemplary" and there was no indication that he posed a threat to the accused.
"There's no doubt he (the accused) should have realized it was likely to cause death," Loparco said Thursday.
"But I'm unable to conclude this accused turned his mind to the consequences."
This report by The Canadian Press was first published Nov. 10, 2022.