School of Creative Arts has some great things in store for June
Here's a look at some of the upcoming June Events at RDC's School of Creative Arts
Red Deer College invites central Albertans to join us as the School of Creative Arts brings creativity to life throughout an exciting season of diverse performances, concerts, screenings and exhibitions. RDC's talented students, instructors, staff and special guests will present the following events in June:
Film Works
June 1 & 2 | Welikoklad Event Centre | 7:00 p.m. | Admission by donation at the door | Not rated – Violence and Language Warning
Join us as we celebrate the best films of the year by our recent graduating RDC student actors, directors, cinematographers and filmmakers.
Movies Worth Watching Series
Top Gun (1986)
June 14 & 15 | Welikoklad Event Centre Cinema | 7:00 p.m. | $5 | PG, Coarse Language | 110 min
Movies Worth Watching brings a variety of classic films that are best viewed on the BIG screen. Join us to see the best that Hollywood has to offer. Every screening is preceded by a Motion Picture Arts (MPA) student film that we know you will love.
For complete details on RDC's 2017-18 School of Creative Arts season, please visit: School of Creative Arts Showtime.
About RDC: For 54 years, RDC has been proudly serving our learners and our communities. RDC offers more than 100 different programs (including full degrees, certificates, diplomas and skilled trades programs) to 7,500 full- and part-time credit students and more than 36,000 youth and adult learners in the School of Continuing Education each year. Named by Alberta Venture magazine as one of Alberta's most innovative organizations for the Centre for Innovation in Manufacturing, RDC is a key location for applied and industry-led research. Our main campus is strategically situated on 290 acres of Alberta's natural landscape along Queen Elizabeth II Highway. We have also expanded our learning and performing arts space into the heart of downtown Red Deer through our Welikoklad Event Centre and the Donald School of Business.
Alberta ups ante in mandate fight with Athabasca University, threatens funding cut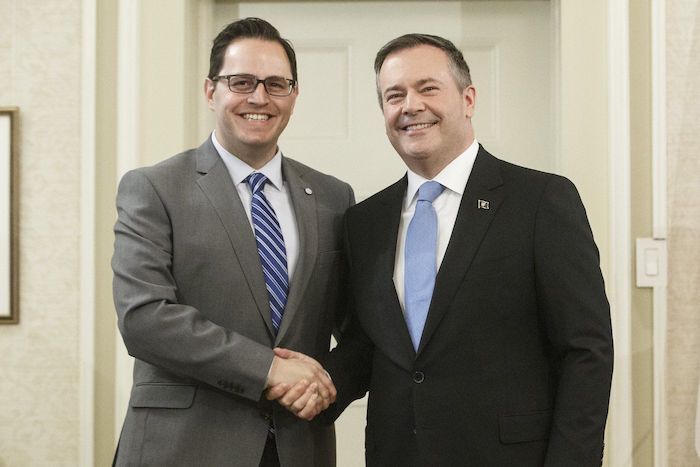 By Dean Bennett in Edmonton, Alberta, Canada
The Alberta government has upped the ante in its fight with Athabasca University, directing the online-oriented school to get busy making sure more staff work in the small northern town or risk losing millions of dollars in funding.
"The university must end its pursuit of the near-virtual strategy and must deliver a new strategic plan to Advanced Education for approval by Sept. 30," Advanced Education Minister Demetrios Nicolaides said in a statement Tuesday.
"Failure to comply will result in reductions to Athabasca's future funding."
Nicolaides informed the school of the changes in a letter sent over the weekend.
In it, Nicolaides tells the school's board of directors that it has until the end of August to direct school president Peter Scott to stop implementing what is known as the university's "near-virtual" strategy.
Further, writes Nicolaides, the board must then help Scott craft a new strategy "that expands and reinforces the university's physical presence in the town of Athabasca."
That new strategy must be submitted to Nicolaides for approval by the end of September.
Failure to do so, said Nicolaides, "would allow the Ministry of Advanced Education to withhold the $3.43-million monthly instalment for Athabasca University's base operating grant."
The letter also stipulates that all executive members of the university live in the town by no later than April 2025.
Kristine Williamson, the university's spokesperson, did not immediately respond to an email request for comment.
The letter escalates a standoff between the province and the university over the school's mandate.
Prior to the COVID-19 pandemic, the university instituted the "near-virtual" plan to give employees more freedom over where they carried out their work. That plan was accelerated when the pandemic forced people to work from home.
Scott has publicly argued the goal of the school is to provide the best distance education with the highest-quality staff — a mandate that would be hampered by a demand that employees work in Athabasca.
Nicolaides says high quality can still be maintained while adhering to the pledge of economic diversification that led to Athabasca being relocated from Edmonton almost 40 years ago.
Nicolaides directed the university in March to deliver by June 30 a plan to resume and expand in-person operations.
In May, the province replaced Nancy Laird as Athabasca University board chair to accelerate the shift. She was replaced by Calgary lawyer Byron Nelson.
Nevertheless, the shift has been rebuffed by Scott.
Scott, in an April email to staff, said "ongoing work with our near-virtual workforce will continue."
He also noted the university shuttered satellites in Calgary and Edmonton to concentrate on Athabasca.
Nicolaides said Tuesday that the June 30 response did not pass muster, leading to "the need for Alberta's government to take substantive action."
Local residents have also taken up the fight.
The advocacy group Keep Athabasca in Athabasca University has argued for more local presence, concerned that a small fraction of about 1,200 staff are left in the town.
The group hired a lobbyist to plead its case and, in March, Premier Jason Kenney himself came to town to promise they would make changes to bring people back.
Athabasca University has about 40,000 students.
This report by The Canadian Press was first published Aug. 2, 2022.
Hidden Valley School Parents Rally for a New Playground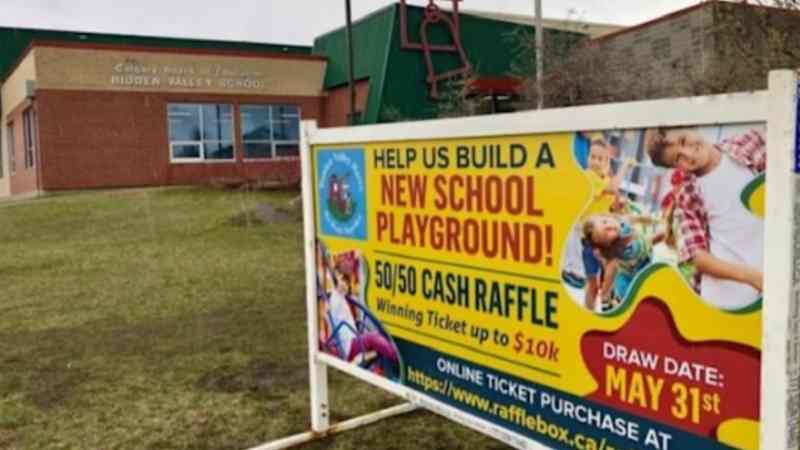 Hidden Valley School Parents Rally for a New Playground
Contributed by Friends of the Hidden Valley School Society
The Friends of Hidden Valley School Society is looking to replace the 17-year-old outdoor playground directly behind the school as soon as possible, as the existing play equipment is soon to be at the end of its lifecycle. The society has been proactively raising funds for several years but they have a long way to go.
Now that they have a conceptual design and an estimated cost for the project, the hardest part is fundraising. The parent society has raised 32% of the $370K project to date. They will need to raise at least half of the project costs on their own in order to be eligible to qualify for any kind of grant funding support.
"Our non-profit parent society financially supports our students and their learning annually by supplementing initiatives such as math and reading literacy kits for classrooms, providing buses for field trips like swimming lessons and paying for residency programs so that all our students get an equal opportunity for enhanced learning opportunities" states Sarah P, Chairperson. Figuring out now how to financially support the school on an annual basis in addition to building a new playground takes an enormous amount of time and effort from a volunteer perspective. "There are a lot of moving parts to a project this size, and collaboration with stakeholders is key. We've done our due diligence by hosting community engagement with students, staff and parents to decide on what types of play equipment should be included in an inclusive playground. Students, staff and external stakeholders have written letters of support in hopes of helping with seeking out external funding support."
Friends of Hidden Valley School Society has teamed up with Parks Foundation Calgary for money management of the project. Through its Project Support Program (PSP), the Parks Foundation can issue tax receipts for donations made to the project.
Hidden Valley School is a K-3 French Immersion public school located in the heart of the community of Hidden Valley in NW Calgary. The school's inclusive playground will have a direct impact on the 400+ staff and students at the school and 700+ children who live within the surrounding community neighbourhoods and utilize the playground outside of school hours. "Figuring out how to reach the greater community to support this project is the challenge. We're currently hosting a raffle that anyone in Alberta can enter in hopes of raising $20K in support of the project. This fall we will host a silent auction and if everything works out, we are hoping to reach 50% of our fundraising goal by 2023".
Replacing the school playground will allow students safe, continued use year-round. As mandated by Alberta Education's Daily Physical Activity (DPA) Initiative, the parent society will be supporting students in developing healthy, active lifestyles; increasing students' ability to learn. For more information about the Friends of Hidden Valley School Society's playground project visit the "Get Involved" section of the school's website or check out their Facebook Page at @Hiddenvalleyschoolcalgary.