2018 Edmonton Fringe Theatre Festival theme to be revealed today!
Suspect in massive fentanyl bust arrested in Edmonton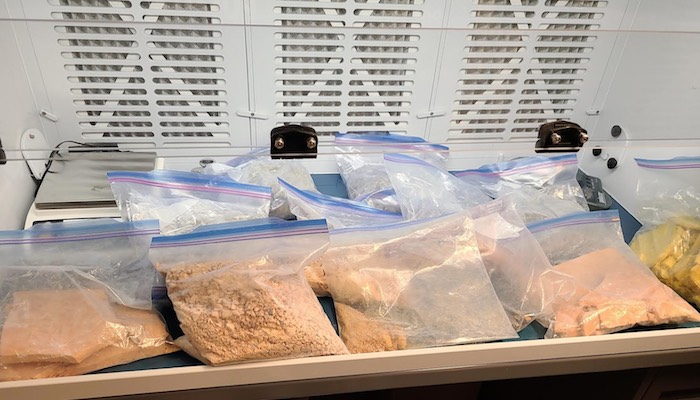 Release from Alberta RCMP on behalf of Saskatchewan RCMP
Over 10 kgs of fentanyl seized after SK RCMP WEST arrest male wanted on multiple warrants
In the Summer of 2022, the Saskatchewan RCMP Warrant and Enforcement Team (WEST) launched an investigation into the arrest of a 42-year-old Kurt Miller who was wanted on 25 outstanding charges.
Miller was wanted on warrants for his involvement in an incident back in May 2020. The Saskatoon RCMP F-SOC (Federal Serious and Organized Crime) team executed a search warrant near Biggar, SK, and an RCMP ERT (Emergency Response Team) officer was injured after shots were fired by the suspects. Miller was arrested on his outstanding matters but failed to appear at his final court proceedings.
Read more: https://www.rcmp-grc.gc.ca/en/news/2020/saskatchewan-rcmp-federal-serious-and-organized-crime-lay-drug-trafficking-charges
Saskatchewan RCMP WEST working in conjunction with the Regina Police Service, Alberta RCMP, the Edmonton Police Service, Swift Current Saskatchewan RCMP Trafficking Response Team (STRT), RCMP were able to determine that Miller may be in Alberta and actively involved in crime.
On Nov. 1, WEST, along with officers from Moose Jaw RCMP CRT (Crime Reduction Team) and Saskatoon F-SOC deployed to Red Deer, AB, worked in collaboration with the Red Deer ALERT (Alberta Law Enforcement Response Team) and corroborated information to better locate and identify Miller's whereabouts and activities. Based on all the information gathered by investigators, Miller was believed to be in the city of Edmonton.
The following day, WEST deployed to Edmonton in an effort to locate Miller. Officers conducted proactive patrols and canvassed the areas Miller was believed to have been seen.
On Nov. 3,2022, at 10:00 p.m. WEST was conducting patrols in Edmonton when they observed a male suspect exiting a trailer and placing bags in a vehicle before departing in it. WEST stopped the vehicle along the intersection of 82 Ave and 105 Street. Officers located Miller in the rear seat and he was taken into custody. The driver and female passenger were also taken into custody and released shortly after.
A search of the vehicle incidental to arrest revealed a suitcase and duffle bag containing drug preparation equipment and approximately 10.6 KG of suspected Fentanyl. The Strathcona County RCMP General Investigation Section was advised and have taken carriage of the drug investigation.
As a result of this investigation 42-year-old Kurt Miller of Brownlee, SK, has been charged with the following offences under theControlled Drugs and Substances Act (CDSA) in addition to his outstanding warrants for his arrest:
Trafficking 5(1) CDSA;
Possession for the Purpose of Trafficking 5(2) CDSA; and
Possession of equipment for use in production of substance 7.1(1) CDSA.
Miller was transported back to Saskatchewan to appear in court for his outstanding warrants in relation to the F-SOC investigation. He is scheduled to appear in court in Saskatoon on December 9, 2022, at 11 a.m.
"In this investigation, we seized over 10 kg of fentanyl which had the potential of reaching communities across Saskatchewan and Alberta. Approximately 2 mg of this substance is considered a lethal dose depending on a person's body size, tolerance and past usage. Our communities are safer because of this drug seizure and the dismantlement of this trafficking operation," says Superintendent Glenn Church, officer in charge of the Saskatchewan RCMP's new Saskatchewan Enforcement Response Team (SERT). "This investigation is an example of excellent collaboration between our specialized Saskatchewan RCMP teams and municipal and provincial partner police agencies. Removing illicit drugs from the street and preventing it from reaching our communities continues to be a top priority for the Saskatchewan RCMP."
Background:
The Saskatchewan Enforcement Response Team (SERT) consists of Saskatchewan RCMP's Crime Reduction Team (CRT) and Warrant Enforcement Suppression Team (WEST), as well as the Saskatchewan Trafficking Response Team (STRT). SERT will help the Saskatchewan RCMP continue to fulfil its mandate as the province's police force – keeping our communities safe.
Former Edmonton Oilers scout Barry Fraser dead at 82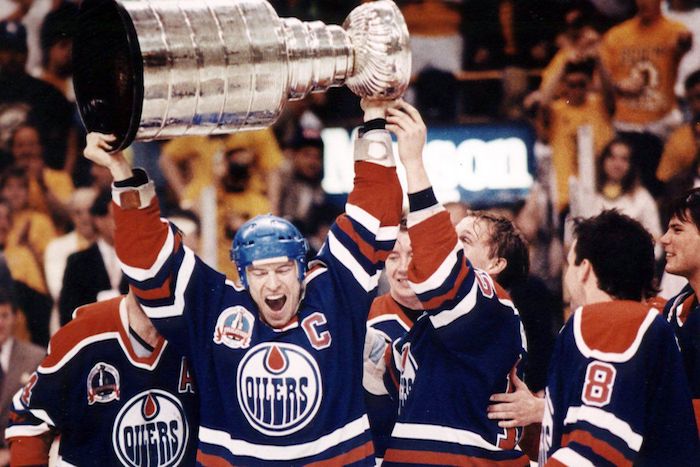 Former Oilers head scout Barry Fraser, whose shrewd draft picks helped build a hockey dynasty in Edmonton, has died, the team announced Sunday.
He was 82.
Fraser was one of the architects of the great Oiler teams of the 1980s and '90s.
After being named the team's director of scouting in 1979, the Kirkland, Ont. native was credited with drafting future Hall of Famers Mark Messier, Jari Kurri, Glenn Anderson, Kevin Lowe, Paul Coffey and Grant Fuhr.
The franchise went on to win five Stanley Cups in 1984, 1985, 1987, 1988 and 1990.
The Oilers revealed in a Twitter post that Fraser died Sunday in Edmonton.
The cause of death was not released.
This report by The Canadian Press was first published Dec. 4, 2022.