Ride With The Girls – "Elleboard" Builds Community for Female Snowboarders in Alberta
Photo Credit: Canada Snowboard Photo Gallery
Craft Beer Connoisseur and snowboarding enthusiast Sheena Keay pushes boundaries in snowboarding excellence through workshops and high performance coaching. An avid snowboarder for more than 20 years, Sheena's passion for the sport began early and has continued to grow with every season. So, when it came to assuming a leadership role for the Alberta division of Snowboard Canada's female rider program, she couldn't say yes fast enough.
In response to a lack of existing resources and support for female snowboarders, Elleboard is a program launched by Canada Snowboard designed to encourage female athletes to grow and develop as riders, coaches, judges and officials. A short-term goal of the program is to have female membership with Canada Snowboard rise above 30% in the coming years. By creating a network for girls of all ages who want to feel more confident and connected on the slopes, Elleboard intends to bridge the gender gap on the hill and increase female participation in the sport.
"The idea behind Elleboard is to build a community for females that want to continue to snowboard," says Keay, Elleboard leadership for Alberta, "The average girl quits a sport between the ages of 12 and 14, and we want to change that." According to the Women's Sports Foundation, by the age of 14, girls are dropping out of sports at double the rate of boys their age. There are a number of key factors driving this statistic, including lack of positive role models and decreased quality of experience as they grow (1).
Elleboard is a provincial program that connects girls with other girls who want to keep riding, continue progressing, and eventually compete. The program has trained with girls between the ages of 8 and 34 to help them take the next step in their snowboarding careers, whether that be learning the basics or hitting the half-pipe.
With a variety of available training opportunities, girls can participate in Learn to Train days, with a focus on long-term athlete development, or sign up for the Ride Days program, a nationwide all-female tour led by top coaches that brings girls together on the hill for one-day sessions.


The Elleboard registration fee includes membership to Canada and Alberta Snowboard, which covers access to sponsored events as well as liability insurance for participants. Sponsored by Roxy, Elleboard currently holds 4-5 events a year featuring exciting prizes and increasing competition as interest in the program continues to grow.
Determined to see the success of Elleboard continue and encourage more women to push themselves as athletes, Sheena Keay is exploring all possible options to increase awareness of the program. This includes hosting off-snow events such as yoga nights as a way to introduce girls to Elleboard and each other so they might make friends and build confidence both on and off the hill. Although the winter months are coming to a close, Sheena is committed to riding for as long as nature allows, which means hiking in the Rocky Mountains to find some summer snow even after the lifts have shut down for the season.
For more information on Elleboard, visit https://www.canadasnowboard.ca/en/programs/grassroots/elleboard/.
For more stories visit – Todayville Calgary
'Not true': Justice minister denies crying or yelling during doctor confrontation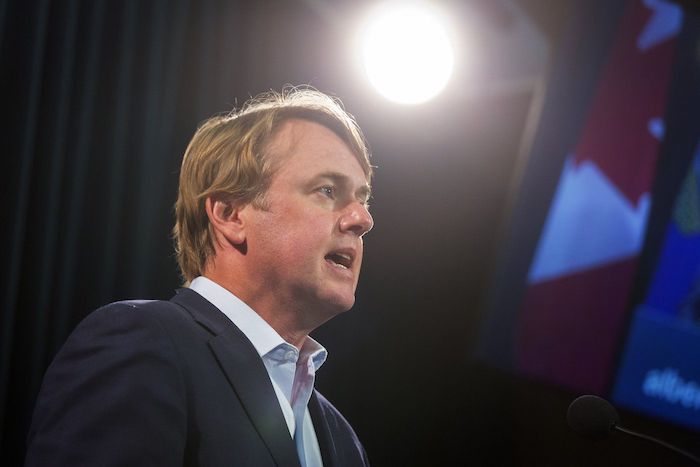 By Bill Graveland in Calgary
Alberta's justice minister said he felt sad and disappointed when he discovered someone he considered to be a friend was behind a social media post targeting him and his wife.
The Law Society of Alberta is in the final day of a hearing into allegations Tyler Shandro violated the profession's code of conduct. The three complaints date back to his time as the provincial health minister early in the COVID-19 pandemic.
Dr. Mukarram Zaidi, who had posted a photo on social media of Shandro with a caption related to privatizing health care, told the hearing the minister and his wife visited his home in March 2020. He said it occurred during fractious negotiations between the government and the Alberta Medical Association over fees.
The photo of Shandro, with a thought bubble caption, said: "So every Albertan that I can kick off health care is another client we can sign up for Vital Partners. We're going to be RICH." Shandro's wife, Andrea, is the co-founder of Vital Partners, a health insurance agency.
Shandro said Thursday his spouse alerted him to the post earlier in the day, when there had been up to a thousand threats made against the couple.
"I recognized the account being someone I considered a friend and who lived around the corner," Shandro said under questioning by his lawyer.
"The irony is that this is a fellow who had often engaged with me to discuss the importance of being careful with words, with online posts and what that could result in."
The doctor testified earlier this week that he went outside of his home to meet Shandro and described the minister as being highly upset as he demanded the doctor remove the post immediately because his family was being subjected to death threats.
"I see Shandro and his wife standing at the sidewalk. He was crying, he was emotionally charged. His wife was holding him," Zaidi said.
"He said: 'You can't do this to us. We're getting death threats.' I think I asked him: 'What do you want me to do?' And he said: 'Delete your post."'
Shandro said he walked over to Zaidi's home by himself and asked the doctors' children to send out their father. He said the conversation was over in a matter of minutes.
"I said: 'Mukarram, why wouldn't you have just asked me if you had questions? We know each other. You know me. You know Andrea. You know this isn't true.' And then I asked him: 'Do you know this conspiracy theory is resulting in Andrea getting death threats?'" Shandro said.
"He said softly: 'What do I do? Do I delete the post?' I specifically did not take him up on that offer. I said: 'Look, you have to decide that for yourself.'"
Shandro's lawyer, Grant Stapon, asked his client what he had to say to Zaidi's description of him crying and yelling while being held by his wife during the discussion.
"It's not true. It isn't true at all. Andrea was not there and if she really was there, it doesn't benefit me to say she wasn't there. If anything, it would be helpful to have her be there to corroborate," Shandro replied.
"I definitely did not yell at him."
Shandro said his wife did show up at the end of the conversation.
"She was emotional. She did have red eyes. She was crying earlier. She said: 'Don't talk to him. He's not interested in us. He's only interested in money.'"
Shandro said at that point they returned home.
Andrea Shandro is expected to testify later Thursday afternoon.
This report by The Canadian Press was first published Jan. 26, 2023.
Alberta considers training doctors for rural practice in smaller centres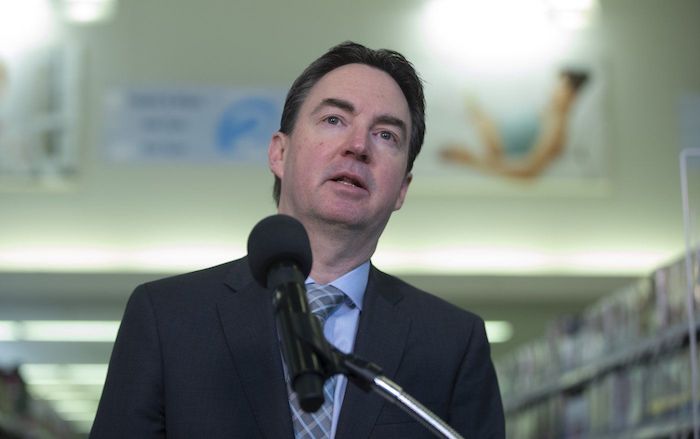 Calgary – Alberta is looking for ways to train doctors in smaller cities in hopes they will be more likely to help relieve a shortage of physicians in rural areas.
Health Minister Jason Copping and Advanced Education Minister Demetrios Nicolaides say the government is providing $1 million to four Alberta post-secondary institutions to look for ways to train doctors in Grande Prairie and Lethbridge.
Alberta has medical schools at universities in Edmonton and Calgary, but Copping says training doctors outside the big cities increases the odds of graduates practising in the province's smaller municipalities.
Todd Anderson of the University of Calgary's medical school says there are a wide variety of options being considered, including stand-alone schools.
The University of Lethbridge and Northwestern Polytechnic in Grande Prairie are also involved in the program.
Anderson says research suggests three-quarters of doctors who train in rural areas end up practising in one as well.
Copping says the project will take six to eight years to show results.
"It's going to take time to set the program up," he said Thursday. "That's a long-term strategy. But if you don't start, you'll never get there."
Meanwhile, rural health care continues to experience staff shortages. On Thursday, the Milk River Health Centre Emergency Department announced it would close until Monday due to a doctor shortage.
Nurses were to remain on-site to provide care for long-term care residents.
Copping said Thursday's announcement was just one part of the government's health-care strategy.
This report by The Canadian Press was first published Jan. 26, 2023.