Raising the Bar and Drawing the Line – Men for the Eradication of Violence Against Women

On December 6, 1989, 14 women were brutally murdered in a gender-based attack on a mechanical engineering classroom at Montreal's École Polytechnique institution. In an event now widely known as the "Montreal Massacre", a man entered the classroom armed with a semi-automatic weapon and shouted, "you are all feminists," while proceeding to open fire on the students.
The tragedy at École Polytechnique sent shockwaves around the world. The horrific event gave rise to a global dialogue regarding the deeply entrenched issue of gender-based violence and its many forms in modern society.
In 1991, the White Ribbon Campaign was established in Toronto in honor of the 14 women who lost their lives in the Montreal Massacre. White Ribbon is now the largest global movement of men and boys working to "end violence against women and girls, promote gender equity, healthy relationships and a new vision of masculinity."
With a focus on intersectionality, the organization aims to understand and be an ally to all those who experience gender-based violence and discrimination in a multitude of ways. This means educating the public on and standing up against violence, racism, homophobia, transphobia, misogyny and more.
The White Ribbon itself is a historical reference to breaking the silence, and represents a pledge to never commit, condone or remain silent about any form of gender-based violence.
In the era of MeToo, harmful narratives often emerge in response to discussions of gender-based violence, particularly on the Internet. These include statements such as "not all men" and "men experience violence too" in response to shared experiences of violence perpetrated against women.
White Ribbon aims to increase education and understanding of disproportionate struggle by highlighting how the affirmation of struggle and suffering experienced by women is not the negation of male struggles in a similar arena. "Absolutely not all men have used violence," states Humberto Carolo, Executive Director at White Ribbon "but all men have to be a part of the solution."
"We have to change our responses. Instead of saying not all men, we need to say YES, all men need to step up, speak out, challenge their own behaviors, intervene when they can, and learn about these issues and how they affect women in their communities and around the world."
Carolo has been on the front lines of gender-based violence prevention for his entire career, including 16 years with White Ribbon. According to him, his commitment to eradicate gender-based violence is both personal and professional. Being raised in a home where he and his family experienced violence has contributed to a deep conviction that men can – and must – be a part of the solution.
"I am a dad," he says, "I have 3 sons. I promised myself I would do everything in my power to raise the next generation so they would not go through the things I went through, and the women in their lives would never experience the things the women in my family, and community, did."
Raising sons to understand the complexities of gender-based violence, while teaching them how to be a part of the solution is a monumental – and absolutely essential – task, rooted specifically in education, discussion, information, and practice.
"The existing process of socialization teaches men and boys in our society to be tough, to be strong, not to cry, to always be in control and always fight back," says Carolo. "If we as men cannot deal with our feelings and emotions in a healthy way, it results in the extremely toxic use of violence, anger and control that is very harmful to those around us – particularly women and girls."
To introduce solutions to a centuries old crisis, tailored educational initiatives are required, according to Carolo. Specifically, teaching men and boys to witness, notice, and accept that what is happening is problematic, while providing them with the tools and knowledge to address the issues and intervene wherever it is possible, and safe, to do so.
White Ribbon's Draw the Line Campaign provides a series of potential situations and next steps designed to educate students, parents and teachers on the safe and appropriate actions to take in instances of sexual violence. This includes why, when, and how to draw the line.
Ways to Draw the Line
Communicating with a friend to let them know their behavior is not okay

Alerting others to a potentially dangerous situation
Reporting the situation to someone you trust
Calling 911 in situations of immediate danger
Supporting the individual who has been affected by the violent actions
In the 30 years since the launch of the White Ribbon Campaign, the organization and its allies have grown and evolved alongside the changing times. Particularly in response to movements such as MeToo and Black Lives Matter, White Ribbon has continued to develop educational tools, campaigns, and resources to increase awareness, understanding and accessibility. The original call to action, which encourages men and boys to wear white ribbons and sign onto the pledge, remains in place, but is now supplemented by multi-dimensional approaches designed to address systemic factors of violence at their roots.
The White Ribbon website provides a host of resources for learning how to be an ally, how to respond to ongoing movements for women's safety and equality in a productive way, how to understand and talk about consent, and so many more. For more information on White Ribbon and how to join the movement against gender-based violence, visit https://www.whiteribbon.ca
For more stories, visit Todayville Calgary.
Alberta man pleads guilty to killing woman and her 16-month-old son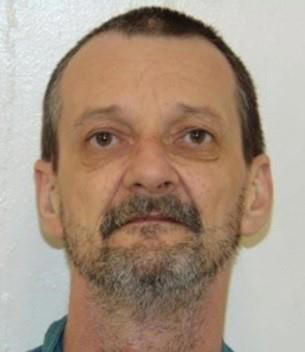 "Ms. Busch and Mr. McConnell had moved to Hinton so Mr. McConnell could work in the area's oil and gas sector," LeFeuvre said. "Ms. Busch took care of Noah and managed the family's home."
Four years earlier, Edmonton police issued a warning about Major being released into the community. The warning at the time said there was a chance he could harm "a female, including children."
Shortly after he was charged for killing Busch and Noah, RCMP said Major had not been subject to any recognizance conditions since July 2020.
LeFeuvre said Major had been living at the apartment in Hinton since October 2020.
GRAPHIC WARNING: The following details may disturb some readers.
"Mr. Major interfered with Ms. Busch's body by cutting her open and removing various body parts," he said.
"Moments after killing Ms. Busch, Mr. Major intentionally killed Noah McConnell by forcing a sock down his throat and tying a plastic bag over his head."
Major's three-day sentencing hearing is scheduled for November.
Justice Marta Burns said the sentencing is to be held at that time to await the Supreme Court of Canada's decision on the constitutionality of consecutive life sentences for multiple murders.
This report by The Canadian Press was first published May 16, 2022.
— By Daniela Germano in Edmonton
The Canadian Press
Alberta premier visits U.S. capital to talk North American energy security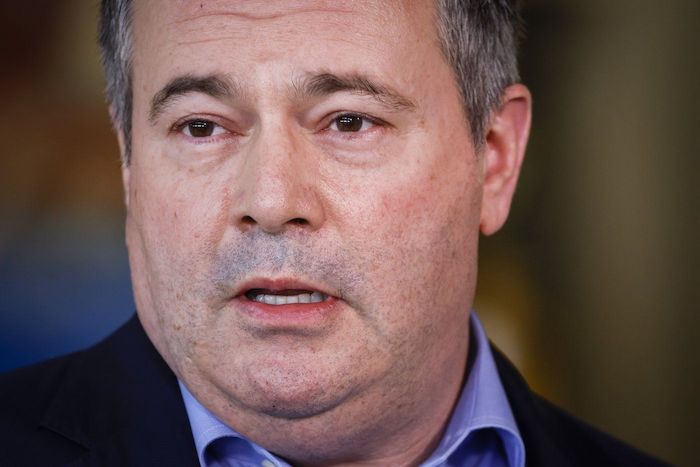 Washington – Alberta Premier Jason Kenney is in Washington in an effort to convince Capitol Hill lawmakers that his province is their best bet for North American energy security.
Kenney is meeting with journalists today in advance of his testimony Tuesday before the Senate Committee on Energy and Natural Resources.
That hearing, to explore the "energy and minerals" partnership between Canada and the U.S., will also feature virtual testimony from Natural Resources Minister Jonathan Wilkinson.
Nathalie Camden, Quebec's deputy minister of mines, and Electricity Canada president Francis Bradley are also scheduled to testify.
Alberta Energy Minister Sonya Savage and Environment Minister Jason Nixon are part of Kenney's delegation.
Tuesday's hearing comes at the invitation of the committee's chairman, West Virginia Sen. Joe Manchin — a moderate Democrat and a critical swing vote in the evenly divided Senate — who paid a high-profile visit to Alberta last month.
Kenney has long been a vocal champion of the role Alberta plays as a reliable and trustworthy source of energy to the U.S., a message he believes resonates even more since the Russian invasion of Ukraine began in February.
And Manchin has proven a valuable ally, as a vocal critic of U.S. President Joe Biden's Day 1 decision to cancel the controversial Keystone XL pipeline expansion between Alberta's oilsands and refineries on the Gulf Coast.
"The Keystone XL pipeline is something we should have never abandoned. Now we wish we hadn't," Manchin said during his visit.
The White House, meanwhile, has repeatedly rejected the idea that allowing the project to go ahead would have eased the pressure on gasoline prices in the U.S., which have spiked due to rampant inflation and widespread international bans on the import of Russian energy.
But Kenney's visit this week may have as much to do with turbulent domestic politics in Alberta as with the shifting global geopolitical landscape.
Kenney returns home Wednesday, when he will learn the results of a United Conservative Party vote on whether he should continue as leader and premier.
Just last week, he rejected "unequivocally, period, full stop" the idea of calling an election a full year ahead of schedule in hopes of restoring a measure of party unity and maintaining his grip on power.
The governing party has been roiled by bitter infighting in recent months, including public criticism of Kenney from within his own caucus, that will culminate Wednesday in the results of the leadership review.
This report by The Canadian Press was first published May 16, 2022.