Project Warmth – Keeping the Community Warm During the Cold Calgary Winter
Calgarians have been blessed with an unprecedentedly mild winter this year, with temperatures consistently reaching the mid-to-high teens leading into the month of December.
However, while many of us are enjoying being able to spend time outdoors this late in the year without having to bundle up, the harsh reality remains that for many members of the community, winter is not only uncomfortable, but unsafe. For those without access to basic necessities such as reliable shelter and outdoor essentials like coats, boots and gloves to keep safe from the elements during the cold months, winter in Calgary can be very scary.
A number of local organizations exist throughout the city dedicated to helping the less fortunate survive and thrive during the snowy season, and during the remainder of the year. Established in 1996, Project Warmth Society of Alberta has been providing essential outerwear to the underprivileged and homeless in Calgary and surrounding areas for close to 3 decades.
The Project Warmth initiative calls on Calgarians to take a look through their homes and put their gently used winter items towards a good cause, "Many of us have these basic items. That old blanket, jacket, or clothing item that we don't wear anymore can make a huge difference to those who need them."
Project Warmth's approach focuses on helping as many people as possible, whether it's by connecting directly with individuals or helping other local organizations meet their needs. "We're there for everybody," says Gordon Hoffman, Founder and President of Project Warmth Society of Alberta, "Whether it's coats, boots, scarves, gloves, caps … there is always someone in need of something we have."
Since 1996, Project Warmth has provided more than 1 million articles of warm clothing to individuals, schools, social service agencies, drop-in centres and shelters throughout the city. In partnership with the City of Calgary, Project Warmth accepts drop-off donations at any fire station.
In addition to accepting and redistributing donations, Project Warmth has also provided aid in the form of reimbursements for social organizations who have purchased warm clothing for their patrons.
According to Hoffman, the organization has faced obstacles over the course of the year as they have been forced to adapt to the precautions and restrictions of the COVID-19 pandemic. However, the support from the community has remained intact and they are busier than ever. "It's been very encouraging, during these difficult times, where there is so much stress and agony for so many people," says Hoffman, "to see that individuals are still very concerned about supporting others in their community."
There are a number of ways to get involved with Project Warmth Society of Alberta and contribute to building a better future for the underprivileged members of the Calgary community. In addition to donating new or gently used winter clothing, you can make a monetary donation to Project Warmth, or apply for available volunteer opportunities.
Due to current pandemic restrictions, drop offs at local fire stations have been limited to drop-off bagged donations in the yellow bins located in the parking lots of 4 stations:
South Calgary Fire Station 5
3129 14 Street S.W.
Forest Heights Fire Station 12
123 44 Street S.E.
Midnapore Fire Station 26
450 Midpark Way S.E.
Royal Vista Fire Station 34
16 Royal Vista Way N.W.
For more information on Project Warmth Society of Alberta and how to get involved, visit https://www.projectwarmth.ca.
For more stories, visit Todayville Calgary.
Mangiapane nets 3-year deal, $17.4 million from Flames, avoids salary arbitrati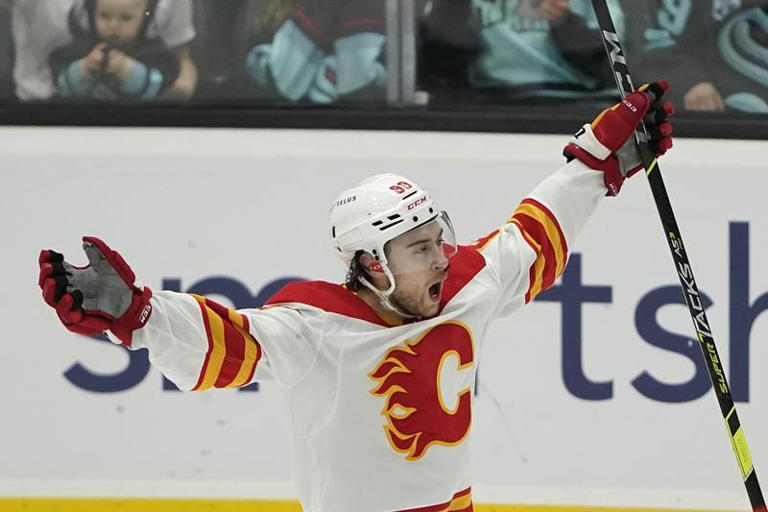 CALGARY — Andrew Mangiapane of the Calgary Flames was rewarded on Monday for setting career highs in goals, assists and points this past season.
The Flames signed the 26-year-old forward to a three-year contract worth $17.4 million.
Mangiapane set career highs in goals (35), assists (20) and points (55) during the 2021-22 NHL season. The winger, who played all 82 regular-season games, finished the season with the fourth-most goals on the Flames and tied for the sixth most road goals in the NHL with 23.
He had three goals and three assists in 12 Stanley Cup playoff games.
Selected by Calgary in the sixth round (No. 166) of the 2015 NHL Entry Draft, Mangiapane has 132 points (78 goals, 54 assists) in 260 regular-season games, and 12 points (six goals, six assists) in 27 playoff games.
Mangiapane was a restricted free agent and avoided a salary arbitration hearing scheduled for Friday.
This report by The Canadian Press was first published Aug. 2, 2022.
The Canadian Press
Sentencing arguments for Calgary man who ran down and killed his wife with U-Haul van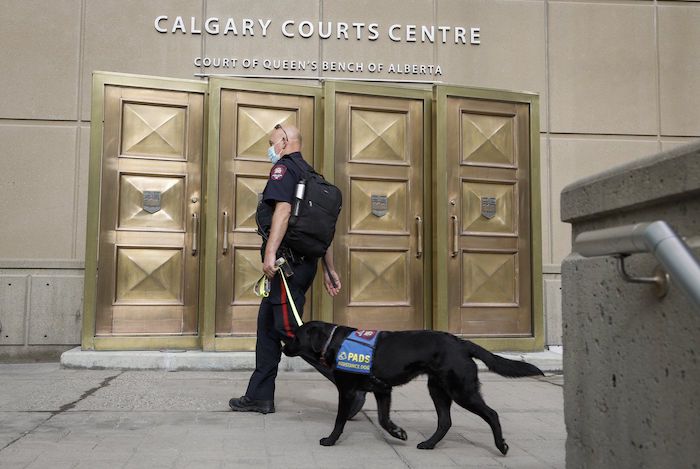 By Bill Graveland in Calgary
A Calgary judge reserved his decision Tuesday on a sentence for a man who deliberately drove over his wife with a U-Haul van during an argument and left her to die alone on a snow-covered street.
Ronald Candaele was convicted of second-degree murder a year ago in the February 2020 killing of Melissa Rae Blommaert.
Candaele already faces a life sentence but the Crown wants him kept in custody for 18 years before he's eligible for parole due to his long history of domestic violence.
"He was violent. He was unpredictable. He dismissed court orders put in place to separate him and Ms. Blommaert for her safety. The murder of Ms. Blommaert on Feb. 10, 2020, was not an isolated incident," said Crown prosecutor Robert Marquette.
"It was part of a long, terrible cycle of domestic violence which culminated in the offender committing the most heinous offence against Ms. Blommaert, taking her life."
Candaele and his wife had been arguing when she got out of the vehicle in the Bowness neighbourhood of northwest Calgary and her husband got behind the wheel.
As she stormed away, Candaele drove the U-Haul into his wife. After running her over, he turned around and drove past her as she lay dying in the street.
The couple had been evicted from their subsidized housing apartment earlier in the day.
Marquette said Candaele also tried to hide his role in her death. When he was first questioned by police, he denied being with his wife and told officers she was missing, had maybe been kidnapped or committed suicide.
Candaele's lawyer, Kim Ross, said his client should only have to serve the minimum of 10 years before being eligible for parole, saying the murder was not planned.
Ross said it happened at 4:10 a.m. and occurred in less than two minutes. He called the relationship a tumultuous one.
"This was a spontaneous, impulsive situation," Ross said. "Two minutes changed the lives of a great many people."
A victim impact statement from Monique Blommaert, the victim's cousin, was presented in court.
In it, she said she has been suffering from anxiety and depression and worries the victim's two children will eventually find out how she died.
"I still have a hard time believing that she's dead and talk to her as if she's still here," said the cousin. "I still can't believe that she was left to die alone in the street, run over and squished like nothing."
Justice Blair Nixon has set the sentencing date for Aug. 31 and asked Candaele if he wanted to address the court.
"I'm sorry about the things that have happened. It was out of my control. I never seen her. She wasn't in front of me at any moment in time," Candaele sobbed.
"I'm a truthful person, sir, but I never seen her. I feel like this isn't right. I maintain my innocence and I know God knows the truth. So does Melissa. So do I. I love her with all my heart and I always will."
This report by The Canadian Press was first published July 26, 2022.