Project Warmth – Keeping the Community Warm During the Cold Calgary Winter
Calgarians have been blessed with an unprecedentedly mild winter this year, with temperatures consistently reaching the mid-to-high teens leading into the month of December.
However, while many of us are enjoying being able to spend time outdoors this late in the year without having to bundle up, the harsh reality remains that for many members of the community, winter is not only uncomfortable, but unsafe. For those without access to basic necessities such as reliable shelter and outdoor essentials like coats, boots and gloves to keep safe from the elements during the cold months, winter in Calgary can be very scary.
A number of local organizations exist throughout the city dedicated to helping the less fortunate survive and thrive during the snowy season, and during the remainder of the year. Established in 1996, Project Warmth Society of Alberta has been providing essential outerwear to the underprivileged and homeless in Calgary and surrounding areas for close to 3 decades.
The Project Warmth initiative calls on Calgarians to take a look through their homes and put their gently used winter items towards a good cause, "Many of us have these basic items. That old blanket, jacket, or clothing item that we don't wear anymore can make a huge difference to those who need them."
Project Warmth's approach focuses on helping as many people as possible, whether it's by connecting directly with individuals or helping other local organizations meet their needs. "We're there for everybody," says Gordon Hoffman, Founder and President of Project Warmth Society of Alberta, "Whether it's coats, boots, scarves, gloves, caps … there is always someone in need of something we have."
Since 1996, Project Warmth has provided more than 1 million articles of warm clothing to individuals, schools, social service agencies, drop-in centres and shelters throughout the city. In partnership with the City of Calgary, Project Warmth accepts drop-off donations at any fire station.
In addition to accepting and redistributing donations, Project Warmth has also provided aid in the form of reimbursements for social organizations who have purchased warm clothing for their patrons.
According to Hoffman, the organization has faced obstacles over the course of the year as they have been forced to adapt to the precautions and restrictions of the COVID-19 pandemic. However, the support from the community has remained intact and they are busier than ever. "It's been very encouraging, during these difficult times, where there is so much stress and agony for so many people," says Hoffman, "to see that individuals are still very concerned about supporting others in their community."
There are a number of ways to get involved with Project Warmth Society of Alberta and contribute to building a better future for the underprivileged members of the Calgary community. In addition to donating new or gently used winter clothing, you can make a monetary donation to Project Warmth, or apply for available volunteer opportunities.
Due to current pandemic restrictions, drop offs at local fire stations have been limited to drop-off bagged donations in the yellow bins located in the parking lots of 4 stations:
South Calgary Fire Station 5
3129 14 Street S.W.
Forest Heights Fire Station 12
123 44 Street S.E.
Midnapore Fire Station 26
450 Midpark Way S.E.
Royal Vista Fire Station 34
16 Royal Vista Way N.W.
For more information on Project Warmth Society of Alberta and how to get involved, visit https://www.projectwarmth.ca.
For more stories, visit Todayville Calgary.
WestJet announces new flights to Tokyo, Barcelona, and Edinburgh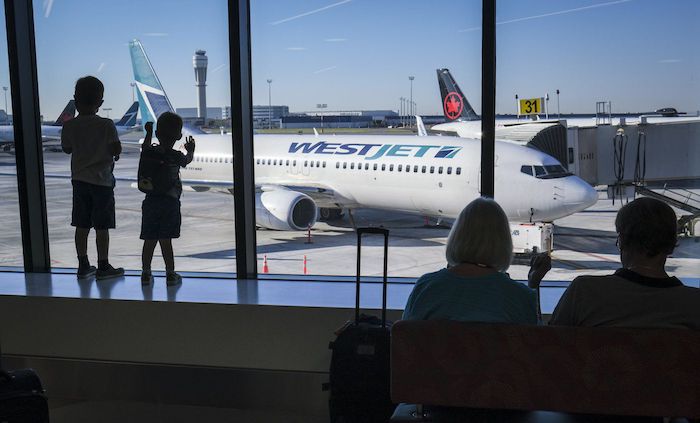 Calgary – WestJet plans to offer flights to Japan starting this spring, marking the airline's first non-stop flights to Asia from Calgary.
The Calgary-based airline said Monday that it will fly to Tokyo's Narita International Airport from Calgary this spring.
The non-stop flights will operate three times weekly beginning April 30.
The airline also announced new routes from Calgary to Barcelona and Edinburgh and increased frequency to Dublin, London, Paris and Rome, also starting in the spring.
WestJet chief executive Alexis von Hoensbroech says the new flights are part of the airline's plan to expand capacity from Calgary by more than 25 per cent by next year, beginning with intercontinental routes.
WestJet also says it is preparing for broader expansion within Canada and North America over the coming months.
This report by The Canadian Press was first published Dec. 5, 2022.
Teen found guilty of manslaughter in hit-and-run death of Calgary police officer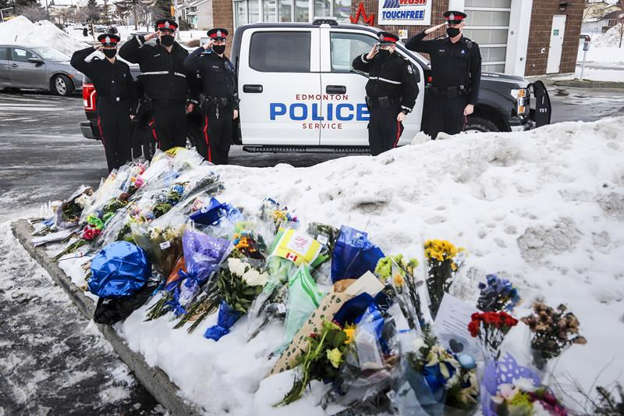 Calgary – A judge has found a teen involved in the hit-and-run death of a Calgary police officer guilty of manslaughter.
Sgt. Andrew Harnett died in hospital on Dec. 31, 2020, after being dragged by a fleeing SUV and falling into the path of an oncoming car.
The driver, who cannot be identified because he was 17 at the time, had testified he was scared when Harnett and another officer approached the vehicle during a traffic stop and he saw Harnett put his hand on his gun.
The teen's lawyer said his client was guilty of manslaughter, but not first-degree murder.
Justice Anna Loparco agreed, saying that although the accused had "outright lied" about the gun, he was in a "panicked state" when he decided to flee and unable to know his actions would cause Harnett's death.
The Crown says it will be seeking an adult sentence.
Loparco says Harnett's behaviour was "exemplary" and there was no indication that he posed a threat to the accused.
"There's no doubt he (the accused) should have realized it was likely to cause death," Loparco said Thursday.
"But I'm unable to conclude this accused turned his mind to the consequences."
This report by The Canadian Press was first published Nov. 10, 2022.