Paint the Town! – Brightening the Beltline with BUMP 2020
If you've been out and about in downtown Calgary during the month of August, you may have noticed some changes being made to the buildings around the city. An unreal series of commissioned murals have been popping up all around Calgary for the past four weeks as a part of the fourth annual BUMP festival! 
Established in 2017 by the Beltline Neighborhoods Association, The Beltline Urban Murals Project (BUMP) focuses on giving artists the space to redesign and transform the city of Calgary into a living, life-sized art gallery. "We believe that art belongs in public and buildings make the best canvases."
BUMP has grown and evolved significantly since its inception, according to Executive Director Dexter Bruneau, beginning with just 4 murals in 2017, this year's project saw the creation of 20 new murals throughout the Beltline. "BUMP has now painted over 50 murals," says Bruneau, "That's over 50 walls in the Beltline that would have otherwise remained plain." 
Due to the ongoing uncertainties of COVID-19, originally scheduled appearances from international artists have been postponed until 2021, and this year's BUMP focused on featuring local artists from across Calgary and within Canada. 
Toner, a local graffiti and large-scale mural artist contributed to this year's BUMP with a 1400 square foot mural, located at 1137 17 avenue SW. As his largest solo endeavor, the project took approximately 9 days to complete over the span of 2.5 weeks. The inspiration behind his piece draws from a combination of cultural and symbolic references, the current state of global affairs, and elements of his own subjective approach to art. 
"In the ancient Chinese art of Feng Shui, the parrot is a powerful symbol of opportunity and a bearer of good news, it draws positive energy and keeps away the negative," he says, "Birds represent freedom and long life, and specifically, the Macaw Parrot is a popular companion bird. It seems we could all use a companion right now." 
The mural located at 1240 12 Ave SW was created by Elena Bushan, another local artist with more than 25 years as a painter. The inspiration for Elena's mural, Mother Nature, came to her during the months of winter quarantine, where stress, anxiety and uncertainty were at an all time high. Finding peace in tending to her collection of houseplants, Elena created a portrait representative of her own emotional experience and relationship with nature itself, "Mother Nature gives me wings, no matter how stressed I am," she says, "I hope others will look at it and feel uplifted as well." 
The mural, which is more than 1000 square feet, took 16 days to complete, painting 10-12 hours a day. During her time on the wall, Elena was touched by the support and sense of community Calgarians displayed, "People were trying to take care of me the entire time," she says, "making sure I was fed and had water during the long days." 
Along with adding beautiful color and culture to the city of Calgary, BUMP focuses on building community by making art more accessible and available to the public. "There are often a lot of barriers in place for people to see and consume art," says Bruneau, "We strongly believe in muralism as an art form because it provides a free, accessible, all-ages open air gallery for the entire city." 
BUMP will return in August 2021 with a new lineup to continue with the diversification and decoration of the Calgary Beltline.
For more information on BUMP and the 2020 artist lineup, visit https://yycbump.ca. 
For more stories, visit Todayville Calgary.
Alberta production Pipe Nation seeking to tap musical talent for soundtrack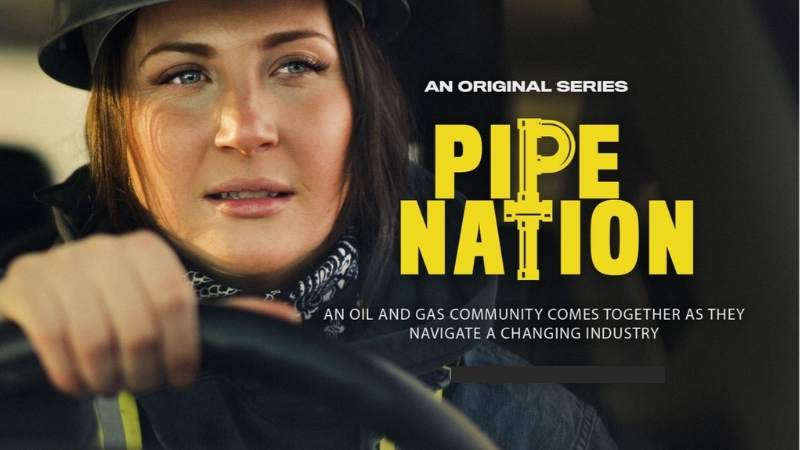 Here are the details.
January 13, 2021
Edmonton-AB, CANADA-​One of the largest independently funded tv-series in Canada, Pipe Nation, is seeking talented musicians to round out its soundtrack as the pilot episode nears completion.
The director, Raoul Bhatt, and executive producer, Dan Svedberg, are seeking submissions from Canadian and American artists to collaborate on the show's soundtrack.
The dramatic series is told through the experiences of a single mother working in the male-dominated, oil and energy industry. The pilot was filmed in August and September of 2020 in the picturesque mountains of Canada and the Edmonton area. 18 scenes and 180 takes were captured in Sundre, Alberta, which was transformed into the fictitious town of Hardwell. A great deal of effort has been put into this pilot including a $300,000 built for the show pipeline, a medical helicopter, and a long list of heavy equipment worth $180 million.
The scenes are now in editing, where the crucial process of pairing beautiful scenes with dramatic music is underway. Several genres of music including, rock, blues, country, electronic dance music, and classical will be used in the series. The show's soundtrack will be released on Apple Music, Amazon, Spotify and Google Play Music in the coming months. Director, Raoul Bhatt and his team have been in post-production for the last three months​. ​The pilot tv-series is expected to be complete by February 2021.
Musicians, labels, bands looking to collaborate or submit their work, please contact Executive Producer & Sound Designer, Daniel Svedberg, and Director, [email protected]
Read more on Todayville.
Calgary Local Changing Lives with Senior Safe Project during COVID-19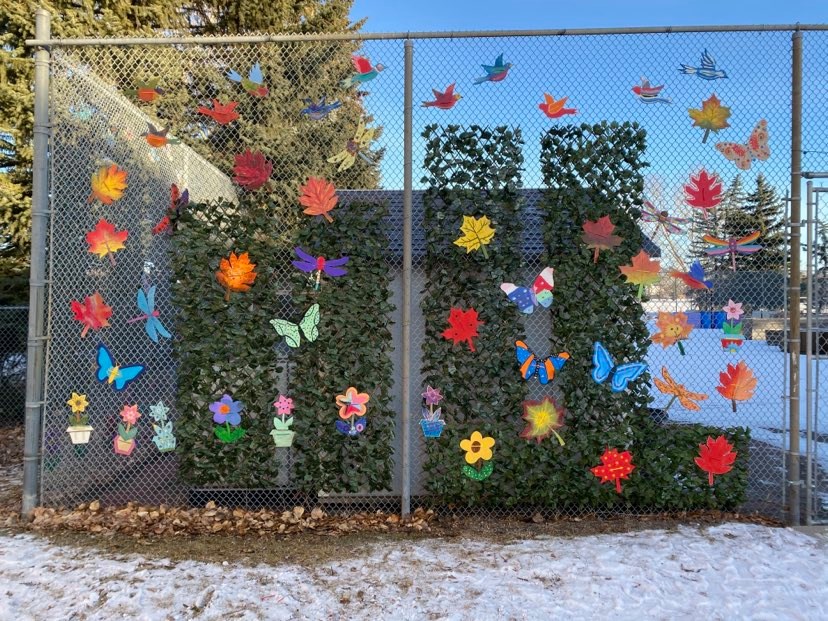 A member of the Dover community in SE Calgary stepped up this past year to fill a gap in the system by providing a unique way for senior citizens to participate and engage with the community from the safety of their own residences. 
Throughout the lockdown measures that were present in varying degrees for the majority of 2020, many of us struggled with feeling removed and isolated from the community. For senior citizens, many of whom already experience loneliness and isolation in greater capacity during normal times, the pandemic has severely exacerbated the negative mental health impacts of extreme seclusion. 
In July 2020, Karen Begg applied for a grant through the City of Calgary public art department to fund a senior's community art project in Dover. "I thought about all the senior citizens who had lost a partner, or maybe never married, and were now going through this alone, and I had to do something," she says. "I coordinated a senior safe activity that would allow them to contribute to the beautification of their community by featuring their art in a public space." 
Begg's original project design featured the distribution of 50 art kits to various participating seniors residences throughout the city. Each kit contained 8 2 oz. containers of colored paint, brushes, stamps, stencils, a canvas for the artists to keep, and a cutout to be returned for inclusion in the final installation. Upon launching the project, Begg described the response as overwhelming, and the original projection of 50 participants was quickly expanded in order to accommodate the tremendous expression of interest.

A total of 74 senior citizens from Riverview Properties, the Calgary Vietnamese Women's Association and Grand Avenue Village Seniors participated in the project from October to late December. The project features a diverse range of painters, with the oldest participant being 92 years old.
Begg cites her own great grandmother, who lived to the age of 104, as an inspiration behind the project itself. "My great grandmother was a huge influence on me. She taught me a lot about aging and the importance of community," she says, "so when COVID struck, I thought about my great grandmother, who had been a widow most of her life, and how she would have coped." 
The installation, officially named Birds and Blooms after the various nature inspired cutouts, which feature bird, flower, dragonfly, butterfly and leaf prints, was revealed on December 19, 2020. It is located at the Twin Views Communal Garden in Dover, at 2951 26 Ave SE. Since then, the feedback from the seniors and the surrounding community has been unbelievably positive. "It really brightened up a dark corner," says Begg, "and now everyone who uses that pedestrian path can enjoy it." 
According to Begg, this project has highlighted the need for more senior safe activities, which she intends to continue working on. "I'm so proud of the creativity we saw from the seniors," she says, "and I hope to keep this up."
For more stories, visit Todayville Calgary.