New Fairview Pump Track is the First of its Kind in Calgary
The Calgary community of Fairview, located in the southeast, is now home to the city's very first asphalt pump track.
Pump tracks, designed for everything from mountain bikes to skateboards, are popular all over the world. "They provide a playground for kids and adults alike, from beginners to professionals, a pump track provides a community with sustainable and fun packed activity for all." (1)
The project began in 2018 as a way to take advantage of a prime piece of vacant park space in the center of the established Fairview community. Located at 7800 Flint Rd SE, next to an off-leash park and a children's playground, the pump track is now a unique component of this well-trafficked area overlooking the city. "Fairview has a few wonderful playgrounds," says Sam Koots, Fairview Community Association Board Director, "so this is a great amenity for older kids, something they can do once they age out of those parks."
A number of charitable partners and local businesses contributed significant funds to the development of the park, and Koots says the community fundraising aspect was quite monumental as well. "There were a lot of recognizable names on the donor list," he says, "the Fairview community really came together to get this built."
Construction officially began on the track in September 2019. After being derailed slightly by the harsh winter, construction resumed in May 2020 and the pump track had its official soft opening on July 17, 2020. Since the fence has come down, the track has quickly evolved into a popular activity destination and social hub, becoming a huge hit with residents of the community and beyond. "It has been crazy busy," says Koots, "people have come from as far as Acme to check it out." A typical day at the park sees everything from young children with their parents to grown adults riding bikes and skateboards, all taking turns barreling around the track for hours on end.

Photo Credit – Calgary Association of Skateboard Enthusiasts (CASE)
Koots says plans for a grand opening to officially announce and celebrate the launch of the track are in motion, but with COVID-19 still a dominant concern, it's difficult to determine precisely when that will take place.
Until then, The Fairview Community Association encourages participants to take advantage of this exciting new community asset and keep riding. To ensure all members of the community and beyond can continue enjoying and accessing the track, the Community Association also encourages riders to take their bikes and boards to the track as much as possible, as opposed to driving, to avoid congestion in the back alleys.
To learn more about the Fairview Pump Track, visit http://fairviewcommunity.ca/pumptrack.
For more stories, visit Todayville Calgary.
WestJet announces new flights to Tokyo, Barcelona, and Edinburgh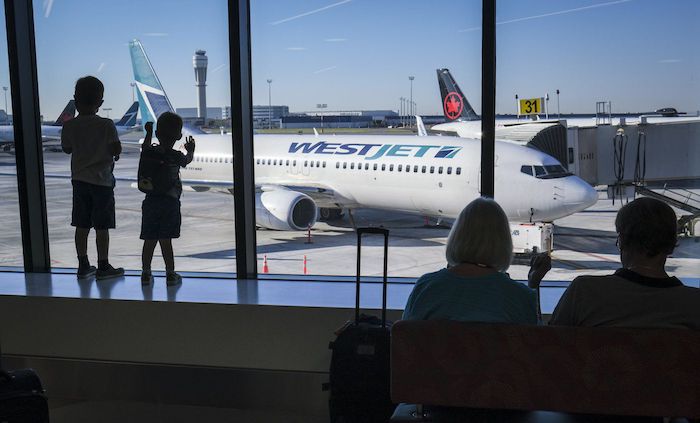 Calgary – WestJet plans to offer flights to Japan starting this spring, marking the airline's first non-stop flights to Asia from Calgary.
The Calgary-based airline said Monday that it will fly to Tokyo's Narita International Airport from Calgary this spring.
The non-stop flights will operate three times weekly beginning April 30.
The airline also announced new routes from Calgary to Barcelona and Edinburgh and increased frequency to Dublin, London, Paris and Rome, also starting in the spring.
WestJet chief executive Alexis von Hoensbroech says the new flights are part of the airline's plan to expand capacity from Calgary by more than 25 per cent by next year, beginning with intercontinental routes.
WestJet also says it is preparing for broader expansion within Canada and North America over the coming months.
This report by The Canadian Press was first published Dec. 5, 2022.
Teen found guilty of manslaughter in hit-and-run death of Calgary police officer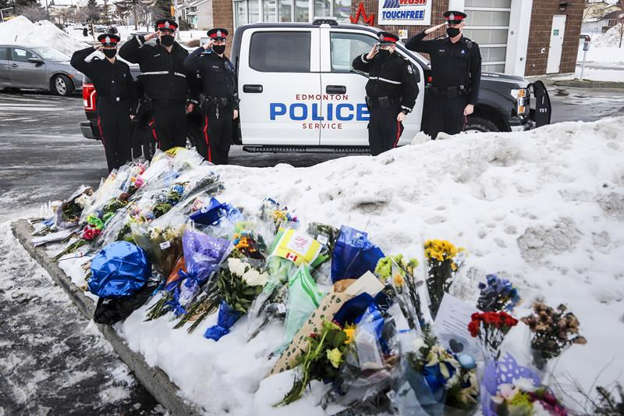 Calgary – A judge has found a teen involved in the hit-and-run death of a Calgary police officer guilty of manslaughter.
Sgt. Andrew Harnett died in hospital on Dec. 31, 2020, after being dragged by a fleeing SUV and falling into the path of an oncoming car.
The driver, who cannot be identified because he was 17 at the time, had testified he was scared when Harnett and another officer approached the vehicle during a traffic stop and he saw Harnett put his hand on his gun.
The teen's lawyer said his client was guilty of manslaughter, but not first-degree murder.
Justice Anna Loparco agreed, saying that although the accused had "outright lied" about the gun, he was in a "panicked state" when he decided to flee and unable to know his actions would cause Harnett's death.
The Crown says it will be seeking an adult sentence.
Loparco says Harnett's behaviour was "exemplary" and there was no indication that he posed a threat to the accused.
"There's no doubt he (the accused) should have realized it was likely to cause death," Loparco said Thursday.
"But I'm unable to conclude this accused turned his mind to the consequences."
This report by The Canadian Press was first published Nov. 10, 2022.