New Fairview Pump Track is the First of its Kind in Calgary
The Calgary community of Fairview, located in the southeast, is now home to the city's very first asphalt pump track.
Pump tracks, designed for everything from mountain bikes to skateboards, are popular all over the world. "They provide a playground for kids and adults alike, from beginners to professionals, a pump track provides a community with sustainable and fun packed activity for all." (1)
The project began in 2018 as a way to take advantage of a prime piece of vacant park space in the center of the established Fairview community. Located at 7800 Flint Rd SE, next to an off-leash park and a children's playground, the pump track is now a unique component of this well-trafficked area overlooking the city. "Fairview has a few wonderful playgrounds," says Sam Koots, Fairview Community Association Board Director, "so this is a great amenity for older kids, something they can do once they age out of those parks."
A number of charitable partners and local businesses contributed significant funds to the development of the park, and Koots says the community fundraising aspect was quite monumental as well. "There were a lot of recognizable names on the donor list," he says, "the Fairview community really came together to get this built."
Construction officially began on the track in September 2019. After being derailed slightly by the harsh winter, construction resumed in May 2020 and the pump track had its official soft opening on July 17, 2020. Since the fence has come down, the track has quickly evolved into a popular activity destination and social hub, becoming a huge hit with residents of the community and beyond. "It has been crazy busy," says Koots, "people have come from as far as Acme to check it out." A typical day at the park sees everything from young children with their parents to grown adults riding bikes and skateboards, all taking turns barreling around the track for hours on end.

Photo Credit – Calgary Association of Skateboard Enthusiasts (CASE)
Koots says plans for a grand opening to officially announce and celebrate the launch of the track are in motion, but with COVID-19 still a dominant concern, it's difficult to determine precisely when that will take place.
Until then, The Fairview Community Association encourages participants to take advantage of this exciting new community asset and keep riding. To ensure all members of the community and beyond can continue enjoying and accessing the track, the Community Association also encourages riders to take their bikes and boards to the track as much as possible, as opposed to driving, to avoid congestion in the back alleys.
To learn more about the Fairview Pump Track, visit http://fairviewcommunity.ca/pumptrack.
For more stories, visit Todayville Calgary.
Enbridge to purchase three U.S. utilities for $14 billion in cash and debt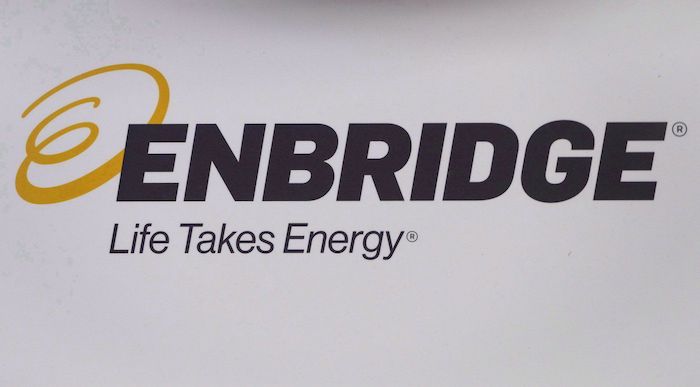 The Enbridge logo is shown at the company's annual meeting in Calgary on May 9, 2018. Enbridge Inc. says it has signed a US$14 billion cash-and-debt deal to purchase three U.S.-based utility companies. THE CANADIAN PRESS/Jeff McIntosh
Calgary
Enbridge Inc. says it has signed a US$14 billion cash-and-debt deal to purchase three U.S.-based utility companies.
The Calgary-based energy infrastructure giant says the three utilities, owned by Dominion Energy, Inc., are The East Ohio Gas Company, Questar Gas Company and its related Wexpro companies, and the Public Service Company of North Carolina.
Enbridge says it will finance the deal through a combination of $US9.4 billion of cash consideration and US$4.6 billion of assumed debt.
The Canadian company says the deal will double the scale of its gas utility business and will serve to balance its asset mix evenly between natural gas and renewables, and liquids.
Enbridge says following the transaction, its gas utility business will be the largest by volume in North America with a combined rate base of over C$27 billion and about 7,000 employees delivering over nine billion cubic feet per day of gas to approximately seven million customers.
The deal is subject to regulatory approval and expected to close in 2024.
This report by The Canadian Press was first published Sept. 5, 2023.
Police seize 35 computers, nearly one million photos and videos, arrest 8 suspects for child sexual exploitation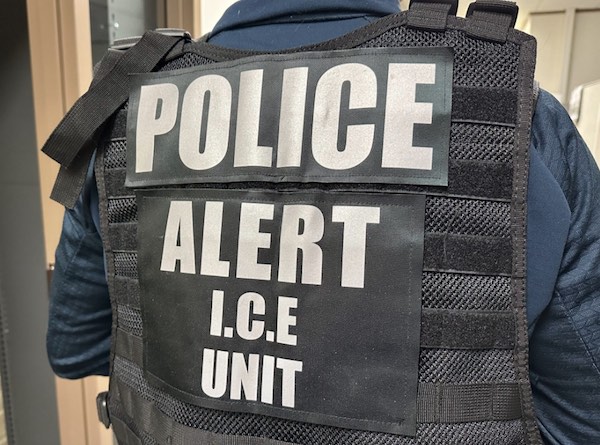 News release from ALERT (Alberta Law Enforcement Response Team) Internet Child Exploitation team
Operation ICE Storm 5
Operation ICE Storm 5 has led to the arrest of eight child sexual exploitation suspects. ALERT's Internet Child Exploitation team made the arrests over the past three months in Calgary and Coalhurst, Alta.
Internet Child Exploitation (ICE) team launched Operation ICE Storm 5 in April 2023 and focused on high-level targets that were sharing and distributing vast collections of child sexual exploitation materials via peer-to-peer file sharing networks.
Operation ICE Storm 5 prioritized suspects with the largest collections and some of the most graphic content. To date, nearly one million child sexual exploitation photos and videos have been identified. More than 35 computers and electronic devices were seized resulting in terabytes of data for forensics technicians to analyze.
At this point of the investigation, ICE investigators do not believe any of the victims are from Alberta, or that any hands-on offences had taken place.
Anyone with information about this investigation, or any child exploitation offence is encouraged to contact police or cybertip.ca.
A total of eight suspects were arrested and each face charges of possession of child pornography, access child pornography, and make available child pornography:
Claudio Foglia, 60, of Calgary;
Warren Flemming, 40, of Calgary;
Craig Drumgold, 49, of Calgary;
Tyler Sartison, 54, of Calgary;
Derek Eichele, 59, of Calgary;
Chris Jenkins, 31 of Coalhurst, Alta.;
Thomas Weatherhead, 51, of Calgary;
Jesse Carlson-Lepage, 35, of Calgary;
Operation ICE Storm 5 relied on the assistance of a number of police agencies, including: Calgary Police Service, Lethbridge Police Service, Medicine Hat Police Service, Canmore RCMP, and Coalhurst RCMP.
ALERT was established and is funded by the Alberta Government and is a compilation of the province's most sophisticated law enforcement resources committed to tackling serious and organized crime.